PHA.accelerate
If you want to gain experience and work with some of the best PR, social, and digital experts in the business, helping to deliver exciting campaigns for the world's biggest brands and brightest start-ups, then PHA.accelerate is for you.
PHA.accelerate
PHA.accelerate is our new and improved internship programme for aspiring PR, social media, and digital marketing talent seeking a three-month paid placement in a supportive and inclusive agency that facilitates genuine learning and development.
PHA.accelerate caters to a variety of industry interests, whether you're a technology enthusiast, a fitness fanatic, a lover of consumer brands, or an aspiring corporate expert, we have an array of specialist departments for you to join.
With 50% of our interns staying on with us in permanent roles, and 50% applying the skills and experience they have acquired elsewhere, PHA Accelerate is committed to providing paid opportunities for those looking for either their first job or a career change, in line with the London Living Wage. We're proud to have been named the Very Large Agency 2023 Workplace Champions winner by the PRCA.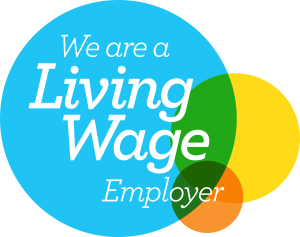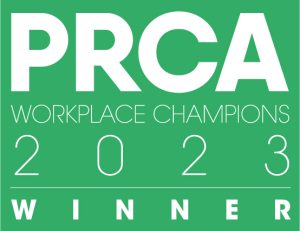 Put simply, we believe in recognising, encouraging, and developing new talent. PHA.accelerate offers a comprehensive introduction to the industry and the daily functions of a vibrant PR, social, and digital agency through hands-on experience.
Josie Oldham
Senior Talent Executive
Recruitment process
Application form
Complete the application form for one of PHA's PR, social media, or digital marketing departments.
PHA.accelerate team call
The PHA.accelerate team will be in touch within one week of receiving your application to arrange a screening call to discuss your background and interests in further detail.
Interview
If your profile is of interest, you will be invited to a video interview with two members of the department you are interested in joining, and feedback will be provided within one week.
Placement confirmation
If successful, you will be offered a three-month placement, unless in exceptional circumstances in which the duration could be longer or shorter.
What can interns expect?
On day one, PHA.accelerate interns will be provided with a handbook that will benefit them throughout and beyond their placement, training materials and worksheets to consolidate what they have learned, and an induction schedule that will embed them into life at PHA and equip them with all the information they need.
Throughout the placement, interns can expect a combination of on-the-job learning and skills-based training, a buddy and mentor to provide both personal and professional support, and both frontline and behind-the-scenes client responsibilities.
At the end of the placement, all interns will be offered a feedback session to discuss their experience at PHA, and for those moving onto pastures new, a CV workshop with the PHA.accelerate team.
Check out our downloadable industry resources
We are committed to making our company and industry as accessible as possible, so have created a media landscape and jargon-buster document for aspiring talent who want to prepare for a career in communications, and don't know where to start!
PHA.accelerate
Equal opportunities
As an equal opportunities employer, we actively encourage applications from candidates belonging to groups that are underrepresented in the communications, marketing, and creative industries, including those from ethnically diverse backgrounds, belonging to the LGBTQ+ community, living with a physical/hidden disability or neurodivergent condition, and/or were not privately/university educated. We are committed to ensuring that all candidates can participate fully and comfortably in the application and recruitment process while showcasing their suitability for a role to the best of their ability. Please let the Talent team know via the email address above if you require adjustments to the application or recruitment process. Examples of adjustments can be found here, and all requests will be considered. To find out more about our commitment to fostering a diverse and inclusive working environment that enables everyone to reach their full potential while feeling valued and respected, please visit our Equality, Diversity & Inclusion page for further information.
Get in touch with the team