Written by
Andy Corridan
• Published 13th December 2016 • 9 minute read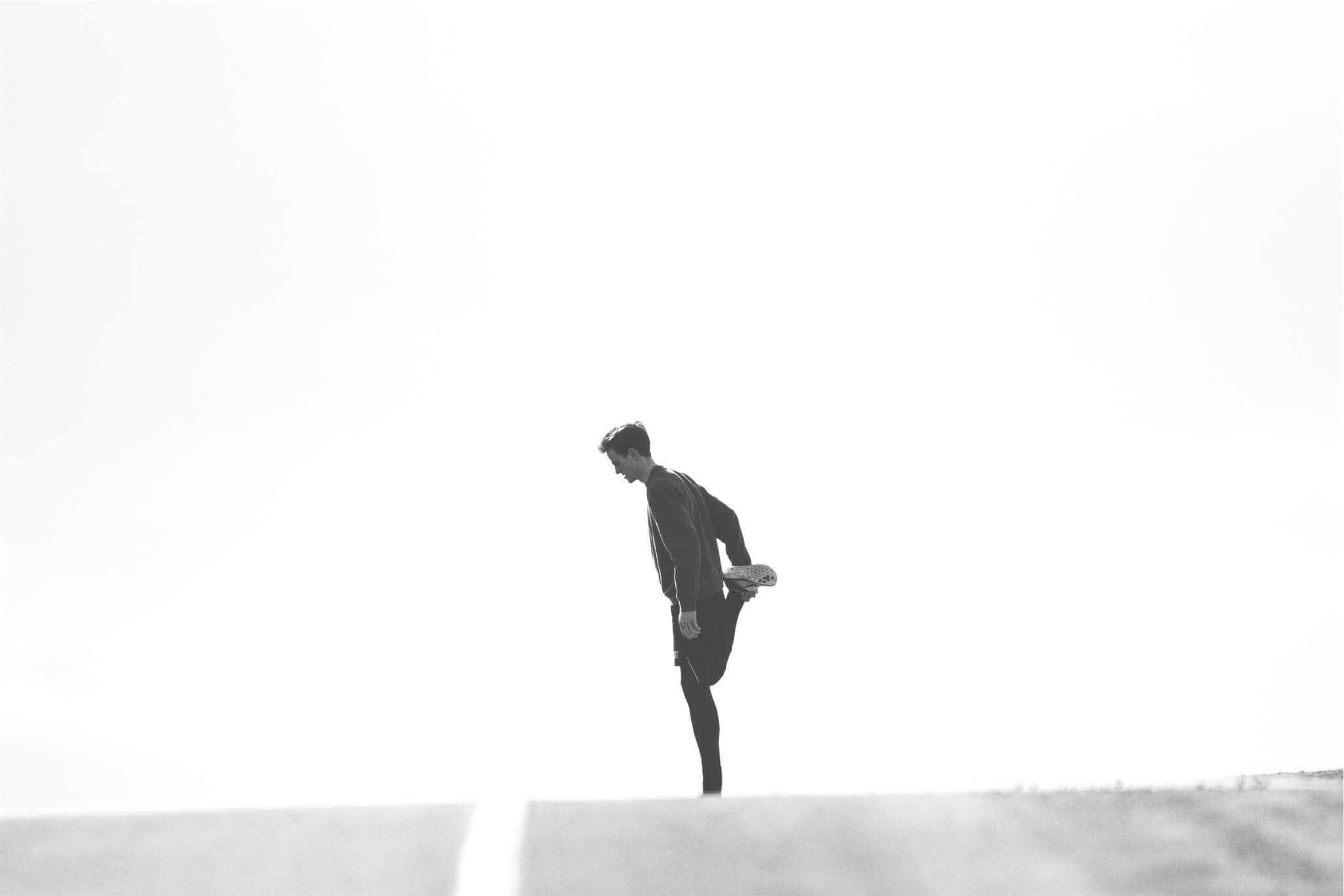 How to choose the right sporting ambassador to represent your brand
Making the decision, as a brand, to collaborate with a sporting ambassador is something which must not be rushed. These partnerships are sought in an effort to drive a multitude of benefits for the brand. They can enhance consumer awareness and reach new audiences to drive online conversation and sell product. So, when it comes to choosing the right sporting ambassador for your brand, which factors should you consider in order to ensure that your investment is wholly worthwhile?
We ask the eight questions which any brand should consider before they sign on the dotted line of an ambassador contract.
Which brands are they already associated with?
Take a look at which brands, if any, your potential ambassador is already associated with at present, or in the past. Have they appeared in marketing collateral or advertisements, or promoted a brand or product within the media? It may be that there is a potential conflict of interest between your brand and those which this individual has been, or is still, associated with. It may be that you would not feel comfortable with your brand being aligned with your ambassador's partner brands, meaning you wish to discount this person as a viable ambassador. Conversely, it may be that your brand, and the brands which this individual is already associated with, create a positive synergy. If this is the case, this individual may be well worth your consideration.
When you appoint a brand ambassador the partnership should create some form of impact. If your potential ambassador has been featured widely in the press before or been part of a high-profile campaign, this could have reduced media, and indeed consumer, interest in that individual. Consider whether a partnership with this individual could genuinely offer the media – and your target audience – something new and interesting to discuss, or would it simply add to this person's already high level of exposure? Remember, that the last thing you want to do is to confuse the consumer. If this individual has recently fronted a major campaign, how easy will it be for the consumer to distinguish between the previous product the celebrity has promoted, and yours
Does this individual have the likeability factor? Will your target audience respond well to them? Of course, public opinion will almost always be split and it is impossible to please everyone. But choosing a person who is perceived largely positively in the public eye will go a long way towards encouraging your target audience to actually buy into this person and, ultimately, your brand.
Consider too how this individual is perceived by the media and amongst your established target audience. Have they been featured recently in a negative headline? Have they been involved in a story which could have a detrimental impact on your brand? Ultimately, this person is going to be representing your business; if they are in any way connected to a negative story, this could directly impact your brand.
This partnership needs to appear organic to the consumer. It is very easy for a brand to cough up huge sums of money for a sports star to front a campaign. However, more is needed for that partnership to actually get the target audience to sit up and listen. Integrity and synergy should be at the forefront of a brand's thinking when identifying an ambassador who will actually add value in a partnership. Consider whether the involvement of this potential ambassador would actually encourage the user to purchase the product.  Can you envisage this individual wearing your clothes, consuming your drink or using your equipment? If you can't, then you can bet that consumers will struggle to make the connection too. Organic connections are crucial; otherwise, you have little more than an athlete waving a product in the air and hoping that someone will pay attention.
Do they have the expertise?
Depending on the remit of the campaign you are looking to undertake, your ambassador may have to go on the record in support of your brand or product. If this were to happen, would they be well placed to discuss it? Do they have the necessary expertise?
If they need to demonstrate a sports product, are they in the necessary shape to do so? If you are marketing a children's sports product, aimed at parents, consider whether your ambassador is able to speak from personal experience. Likewise, experience in paramount for incident specific products, such as those for aiding recovery or training. Without basic expertise in the relevant area, it becomes difficult for consumers to make the link between ambassador and brand.
While the ambassador you appoint can, of course, be fully briefed and media trained well in advance, possessing a level of knowledge on the subject matter is always a big bonus. An ambassador who is effortlessly knowledgeable on a campaign or product is immediately more believable and influential to the consumer.  Remember, knowledge is power, and all the media training in the world can't help someone who simply doesn't know the first thing about your industry or target audience.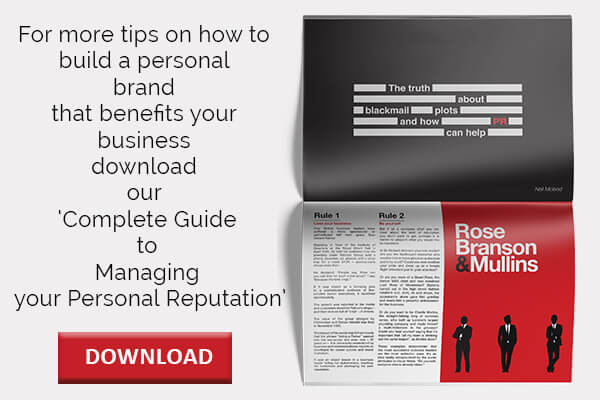 Do they have the power to influence?
Consider not only the profile of this individual in the media landscape, but their social media profile. Do they post regularly? How many followers have they attracted? Is their content engaging and insightful? Who are their fans and followers? Are they part of your target audience? Very often, an ambassador might not be the right option for your brand in terms of media opportunities or traditional advertising, but they may be just the right person to help engage your target audience via a digital medium.
All Started with racing for that Box Lunch @gq

Are they newsworthy or a star of tomorrow?

Often, the timing of your approach can be as important as the person you are choosing to bring on board. Consider the events calendar and try to look several weeks or months down the line. Is this person about to be involved in an event, competition or campaign which may boost their reputation?  Are they about to appear on a major TV show? Is it likely that they will win a coveted prize? Bringing that individual on board just before they reach a turning point in their career could be the key to securing your perfect brand ambassador (and at the right price!)

Over the years we have seen major brands forge high-profile, hugely successful partnerships with sporting ambassadors. Some of our favourites in 2016 include:

Under Armour – "Rule Yourself" – featuring Michael Phelps

Tagline: Legacies like his are built over a lifetime like this. Michael Phelps returns for one last time. #IWILL

The tie-up between Under Armour and Phelps was a shrewd one given the level of interest around the American's final Olympic Games. With the question posed when, not if, he would add to his medal haul as the most decorated Olympian ever.

Whilst Phelps has a body made to be in the water, with an upper body fit for a man four inches taller than his 6ft 4-inch frame, it is arguably his gruelling training regime and demanding diet that has enabled the swimmer to be so successful in the pool.

The dedication displayed by "The Baltimore Bullet" is mirrored in Under Armour's Rule Yourself video, which features the line – 'It's what you do in the dark that puts you in the light'. With 23 Olympic Gold medals to his name, he's not a man you associate with insecurity, yet he was bullied as a child for a lisp and big ears and has suffered his fair share of false starts and late finishes. Props to Under Armour for using their asset in a way that made even the most decorated Olympian relatable to the everyday man, hitting home the message that hard work supersedes anything else.

Adidas – "Blah Blah Blah" – featuring Paul Pogba

Tagline: Let the talkers talk. The best focus on being first. #FirstNeverFollows

With the rise of social media, athletes are being scrutinised more than ever. Never have fans had more access to sports stars, with a rolling 24/7 news service. Certain athletes take more notice of what's being written about them than others. Letting negative comments get to you can put you off your game – something that Adidas have played on with their #FirstNeverFollows campaign.

As part of this, Adidas released a "Blah Blah Blah" advert featuring a number of sporting stars, including France international Paul Pogba. The timing of the launch was inspired, making the most of the uncertainty over the midfielder's future at a time when Manchester United fans (who ultimately got their man) were pleading for Pogba to return to Old Trafford. Adidas scheduled the release at the height of speculation, with Pogba teasing "don't believe everything you read in the papers".

Adidas cunningly used the Pogba transfer saga to create a buzz around their #FirstNeverFollows movement. At a time when breaking news is never far from Twitter, Adidas managed to be the first to deliver the latest twist in the future of their ambassador, which is no mean feat in this day and age.

https://www.youtube.com/watch?v=geU8AxL460I

Nike – "The Switch" – featuring Cristiano Ronaldo

Tagline: Ronaldo became the world's best by being the hardest-working man in football. But, what if brilliance had to start all over again? One moment can change everything. #SparkBrilliance

"The Switch" was Nike's take on Freaky Friday and the ad sees Cristiano Ronaldo switch bodies with an unsuspecting ball boy. Launched ahead of Euro 2016, it is the longest brand film Nike Football has ever produced and is also the most extensive brand shoot Ronaldo has ever done, for any brand. It reaffirmed Nike as the major player that it is and reminded consumers that as a brand they can get the most extensive and engaging content from their top sporting stars.

All three of these partnerships are great examples of brands that have successfully used an ambassador to create a timely and engaging campaign. Whilst other brands may not have the ability to call upon such highbrow sporting stars, planning ahead in conjunction with the sporting calendar as well as some calculated decision making can yield the desired results out of a potential partnership, without paying above and beyond to get them.

https://www.youtube.com/watch?v=scWpXEYZEGk