Superyachts are often perceived as the epitome of luxury and are supposed to be big, brash and beautiful – well, big and brash, at least. They are an ostentatious display of wealth, a deliberate message their owners want to send out to the world.
Superyachts are often perceived as the epitome of luxury and are supposed to be big and beautiful, often showcasing an ostentatious display of wealth.
However, the industry has changed considerably in the last 50 years from when there were just 14 international yacht brokerage houses, compared to today when there are more than 150. Now, out of a fleet of around 6000 superyachts above 24m, around 1400 are available for charter. The world has changed a great deal since the owner of the award-winning sailing yacht, INOUI, was quoted as saying he couldn't understand why any owner who had invested so much in building their dream yacht would ever consider chartering it.
A generation ago, many owners agreed with him, but the charter industry has opened up the world of yachting to a new demographic. It has put super yachts within the reach of a new type of customer. Once, they would have considered superyachts as an aspiration that was out of reach; now it has become a reality.
Reaching this audience is crucial. Doing it successfully means the whole sector expands; not only in the short-term because a buoyant charter market is good news for owners and brokers, but in the long-term too because today's charterers are, in some cases, the next generation of owners.
But how do you reach this audience? That's an important question for brokers and I'm not convinced enough time is spent addressing it.
There are five questions every brokerage house should ask itself:
Have we accurately identified our target audience?
Do we know where to reach them?
Are we conveying the right messages?
Are we using the right communication tools?
Are we using the best communicators?
Reaching this audience requires a leap of imagination because it is not necessarily a typical yachting market. It means moving out of the comfort zone, not talking only to the traditional yachting titles and media platforms – important as they are – but preaching to the unconverted and could-be-converted too.
Chartering offers a unique luxury holiday experience, with a bespoke itinerary and an opportunity to visit remarkable destinations that are not accessible to most holidaymakers. It's a high-end holiday limited to an exclusive market. There is a mystique to it, which is part of its appeal but also puts off potential customers who could afford to charter but don't realise it's for them. They don't understand it and that may put them off finding out – they don't realise that they don't need sailing experience or expertise; that what they are buying is the expertise of a fantastic crew and a captain who will handle every aspect of the trip.
The challenge is to find this audience and explain the chartering experience to them, dispelling some of the myths and spelling out its appeal. That requires more mainstream media engagement than brokers sometimes realise – High Net Worths who currently have no interest in yachting are as valuable a commodity as those already steeped in the industry, they are just more difficult to reach.
Finding a PR agency with experience of engaging with this audience, across the wider luxury sector, rather than an agency with expertise and contacts only in the yachting industry is a way of trying to do so.
There is another reason why brokers should worry if the super yacht industry is not taken as seriously as it deserves: it under-estimates their own value.
Thirty years ago, professional yacht management companies didn't exist. But today, for yachts over 40 metres, they are essential. The extent of administration and paperwork required to run a crewed yacht has changed out of all recognition as the rules have become increasingly complex. Tax charges and regulations for entering territorial waters have multiplied; dealing with them while also ensuring a yacht is properly managed operationally, financially and technically has become a job beyond the capabilities of an owner or captain.
And, when it comes to buying and selling in an increasingly sophisticated marketplace, brokers add value by their intimate knowledge of the condition and history of yachts; what's for sale on the open market and, more importantly, what is privately for sale but is not being advertised. Bringing together all the necessary technical and regulatory knowledge, an ability to drive the sales process and to deal with the after-sales process are necessary but under-appreciated skills.
Fifty years ago, the super yacht industry did not exist. Today, it generates as much as £20 billion in revenue and employs up to 300,000 people in more than 6,000 companies with around 300,000 working on the yachts. It is no longer a cottage industry.
Super yacht companies need to take a more sophisticated approach to communications. They need to think more carefully about the image they are projecting and whether they are cutting through to a wider audience rather than talking only to their existing customers.
If you would like to find out how PR could boost your business, then please get in touch with us.
Are you reaching the right audience? Five questions every broker should ask
With countries including America, Canada and Israel leading the way in the field of medical cannabis innovation, there is a great deal of interest and potential around this nascent field in the U.K. and Europe.
Cannabis Europa is one of the leading international conferences focused on sharing information on the medical cannabis industry and its future.
The next event takes place in London on the 24th and 25th June and brings together politicians, international businesses and financiers, healthcare professionals and interested entrepreneurs to discuss the essential issues facing the European industry today.
Here, we look at the unmissable speakers from the conference and those likely to be shaping the industry in the coming years:
Hannah Deacon
Hannah works as Patient Advocacy Specialist for European Cannabis Holdings and leads campaign group, End Our Pain, which works with families not allowed a medical cannabis licence as they do not have their doctor's backing. Hannah's personal fight led to her becoming the first person to legally enter the U.K. with medical cannabis oil to treat her severely epileptic son, Alfie.
With conventional treatments not working and causing horrendous side-effects, Hannah took the decision to move with her son to Holland for five months so that Alfie could be treated with legal cannabis oil. Alfie's seizures dramatically improved and Hannah took on the U.K. government to allow NHS access to the necessary oil for her son. Ultimately, a special licence was approved and Hannah now helps other families facing similar battles.
Deepak Anand
Deepak Anand is a leading expert in the emerging cannabis space. Based in Canada, he sits on various advisory boards offering expertise in areas such as compliance and the future of medical cannabis. He is the co-founder of Materia Ventures, a strategic supplier and distributor of high-quality medical cannabis and CBD products to the burgeoning European market.
Navdeep Dhaliwal  
Navdeep Dhaliwal is an impact entrepreneur, investor and financier, with interests in industries including tech, renewable energy and cannabis. He believes that cannabis legalization will have a positive impact socially, medically and as a recreational product. He is CEO of The Supreme Cannabis Company, Inc. a Canadian company providing high-quality cannabis products.
Andrea Paine
Andrea Paine is National Director of Government Relations at Aurora Cannabis, a listed, high-profile Canadian medical cannabis producer. Her career spans work at the most senior federal and provincial government levels, as well as being a candidate in three federal elections, and managing election campaigns. She is leading collaborative government relations efforts in Europe for Aurora and should provide invaluable insights at Cannabis Europa.
Mark Reinders
The massive potential of hemp as an affordable, sustainable, multi-faceted industrial product is only just being rediscovered after decades of neglect. From rope to canvas to clothes, hemp was a vital and abundant crop, grown by the likes of George Washington. Mark Reinders is at the vanguard of the reborn industry as the CEO of HempFlax, one of the world's top hemp producers and leaders in returning this age-old crop to its former glories.
Steve Barron
Steve Barron has had a varied, and fascinating career to date, and his talk at Cannabis Europa should prove captivating. He directed classic 90s films including Teenage Mutant Ninja Turtles and Coneheads and music videos including the mighty A-ha's Take on Me. More recently, Steve has put his talents towards pioneering research and development of bioplastics from industrial hemp from his Margent Farm in Cambridgeshire.
His farm is promoting sustainable living via the use of corrugated hemp fibres – a versatile bioproduct that could make a real impact to manufacturing and construction. In conjunction with the University of Cambridge, Stee established Margent Farm to explore the ability of industrial hemp to revolutionise construction with its adaptable and highly efficient properties.
Margent Farm was recently revealed as one of the Green Heroes for 2019 at Grand Designs Live.
The farmhouse will be open for events in the summer and they will also be producing an exciting wellness range of high quality, organic products developed with their in-house herbalist, The Herball.
If you're interested in finding out more about our experience or how we can help profile you or your business please get in touch today.
Speakers to catch at Cannabis Europa
Over the last couple of years with fees increasing and new opportunities becoming available for further education we've seen Universities struggle to recruit new students. In fact, figures from UCAS, the university admissions service, show the overall number of British applicants was down by 3.4 per cent in 2017.
With the new Teaching Excellence Framework (TEF), the Government's new ranking system, in which universities will be awarded gold, silver or bronze medals based on a range of factors including student satisfaction, and teaching quality.
A PR agency can help deliver and communicate a University's key messaging and initiatives that are in place. From recruiting journalists to targeted creative social media strategies or organising a press event, and media training your senior staff we're here to help you to create a communications plan that can help get more students onboard.
Here are some of our top tips for student recruitment:
CSR initiatives
Companies are increasingly incorporating corporate social responsibility (CSR) into their business plans. Initiatives such as teaching kids in developing countries to code or donating money to charity and giving back to the wider community.
The University of Manchester CSR initiative engages students to become socially responsible leaders and citizens to addressing inequalities, the University is putting a lot of different programs in place.
One of their biggest challenges is to ensure their knowledge, expertise and activities help to create a fairer Greater Manchester. They launched the Manchester Access Programme which supports more than 1,800 local students from underrepresented backgrounds to study for a degree and progress into valuable professions such as medicine, teaching and law. They're also leading an independent Inclusive Growth Analysis Unit in partnership with the Joseph Rowntree Foundation to help make poverty reduction central to processes of growth and devolution in their city region.
The University of Manchester is an excellent example of an effective CSR communication strategy. The information is easy to find on their website, it has also created some eye-catching collaterals as well as a short video explaining clearly what they've been doing to help the community which has already been shared and viewed by hundreds of prospective students. Don't be afraid to shout about your CSR initiative it could be the key to attracting new talent and being a student's first choice university.
Wellbeing and wellness
An Institute for Public Policy Research report last year showed that five times as many students as 10 years ago are reporting mental health conditions to their universities. This has led to an increasing number of charities and universities now acting to tackle mental health problems on campus and improve wellbeing among the student population.
Many universities now offer dedicated events and initiatives to enhance student wellbeing. The University of Leeds' Light Cafe – which uses lighting to boost concentration, lift the mood and increase energy. Pet therapy sessions are used to tackle mental health such as those run at the University of Edinburgh, as well as numerous wellbeing cafes, and wellbeing zones.
The University of Edinburgh recently launched a mental health strategy that involves allocating £140,000 to their counselling services. They will train personal tutors in mental health first aid and offer online support and mindfulness courses to students.
Making sure your students are happy and in a good state of mind should be a priority. Whether you're offering a mentor scheme, counselling or partnering with Samaritans, make sure your communication strategy incorporates it well with prospective parents and students.
Live Q&A
What better way to display your university's human side to potential students than to showing the people studying there? Live content has an authenticity that can't be duplicated. That's part of the reason why 80% of customers say they'd rather watch a live video from a company than read their blog. It's the same for Universities. A live video on Facebook or Instagram could help future students to get all the answers they want and accelerate their decision process. It's also reassuring for newbies to see what other students look like and feel close to them. Live streaming has the benefit of providing unedited and unfiltered content.
In terms of communicating this live video it's important to put in place a strategy. You want to make sure people watch the live stream, ask questions and follow up if they have any additional questions. Don't be scared to advertise this on Facebook and Instagram ahead of the event and make sure people from the university also share it. Sharing on their network is powerful as they are your target audience. After the live post is done, don't be afraid to create some content off of the back of it, create some infographics that you can share on Facebook with some interesting quotes and create a short video from the live video that you can also share.
Showcasing student life
360 Tours, fellow student video interviews, or simply a view of the campus is important for a University to have on their site where potential students can find answers to what life at the university is really like. The information needs to be accessible and showcase the facilities, accommodation and important student life frequently asked questions every parent or child wants to know. Choosing your university is a big decision.
Remember that your audience is Gen Z, a generation that is using digital media and will be looking at their answers online before any other medium. A great media to use is Youtube. The University of Bath produced an effective video showing accommodation, sport centres as well as the science labs all from a student's prospective and narrative around campus.
London School of Economics have a great section on their site which includes virtual visits, student blogs and a podcast section where students share their views.
Case studies
Case studies are a great way to engage with students as they show the success stories of the university as well as the variety of career paths you can chose. Many universities have a section on their site where they can showcase their student's success stories. Either having students writing blogs about their journey as a student, what they liked during their time at the University and how it helped them in their professional career. Many universities also chose to create videos of the students during graduation to show what their students have gone on to do after their studies
Swansea University is a great example, check out their "one year with" section on their website. You can follow the journey of a few students from their graduation to their active life. They will give you tips on how to make the most of your student years, tell you more about their studies, and how it helped them find their perfect job.
Research with B2B partners
Postgraduate students and PHD scholars can be some of the hardest spots to fill. Many students plan to continue their studies at the institute they studied for their undergraduate. Building in advertising and showcasing your B2B partners and research opportunities into your communications strategy can be key to attracting these students.
Don't dismiss publishing your latest research developments and new partners in trade magazines, industry and events and awarding bodies. Utilise the professors and researchers you have on site,  their LinkedIn and twitter profiles are excellent places for students to find out about any new opportunities or latest developments.
There are many ways to attract fellow students but it's clear that having a clear communication strategy in place is key. PR company will help you leverage your message and make sure you're reaching out to the right audience by using the right tools.
If your university needs a boost for 2019, get in touch with our team of experts today.
How can universities attract more students?
Do you have a radio interview planned? Are you confident you have your key points ready? Broadcast interviews can be nerve-racking and sometimes it is the simplest of tricks that can help you breeze through. Check out our top tips to ensure your representatives are well drilled before their next radio interview.
Do your research
Find out as much as you can before your interview is set to take place.
Research your interviewer and the radio station you are appearing on. It is always important to understand their key audience and demographic to help form your key messages and make your point more effective.  It's also helpful to know your pronouncing the presenter's name correctly…
Talk like you're with a friend
Although it can be nerve-wracking being interviewed on live radio, it is important to still sound like you. Complicated wording or scripts packed with statistics are an easy way for you to lose your way and trip up. When being interviewed try and talk to the presenter like you would chat with a friend and remain relaxed. Always provide concise answers and you'll be great.
Be entertaining
Try not to take yourself too seriously and think about what you would like to listen to if you were a listener. If you're doing a more corporate interview it is still ok to smile and be human, practice speaking with friends before this will help you bring your personality into the mix.
It's not all about you
You might be a guest, but that doesn't necessarily mean the focus will be completely on you. The radio host will dictate what topics are discussed during the interview, so before take a moment to write down a couple of key points and try to answer the questions which are asked of you as articulately as you can. The benefit of featuring on the radio as opposed to a TV interview, you can take a moment to glance at your notes to refresh your mind with the listeners' none the wiser.
Awkward silences
Awkward silences in interviews obviously aren't ideal but remember it isn't your obligation to fill them. Try to stay calm and don't nervously ramble on as you may end up missing the point of the question or conversation.
Write a closing list
When the interview is drawing to a close if you're lucky an interviewer might ask you for any closing comments. Prepare for this by writing that list in advance, so you can get your key messages across if they haven't already been covered.
Do you or your business require media training support? Our dedicated team of former journalists can help you harness your key messages, prepare you for media interviews and provide top tips to share with your teams. Contact us today to find out more.
Six tips for your next radio interview
News breaks out of nowhere and you are the guest booker for a show that goes on air in four hours. Your boss and executive producer have given you only a couple of hours to find the perfect expert and analyst to fill five minutes of airtime. You look at the list of "Go-To" guests you usually have on but all of them are travelling for work, skiing in Zermatt or at their daughter's 18th birthday party. All you want is a solution and the perfect person who is happy to come in at 9 pm on a Friday. If you are the analyst or expert who can be called on at short notice to hop in a car to the studio, the producers will love you and the more appearances you can make the more positive PR for you and your company. 
Are you TV ready? Being available and making it to the studio is half the battle but looking good when you go on air is the other half. Everyone wants to look and sound their best when they go on television so try and take pride in your appearance and have a tie, suit jacket or a dress in the office ready. Under the harsh studio lights and on the glossy set, it is always best to try and over-dress to mirror the anchor asking the questions who will be dressed to the nines. Oh, and don't forget a blow-dry and make-up are always a good idea on arrival! 
If you can get your foot in the door for that TV appearance and manage to lock in a prime-time studio interview, you have a brilliant platform to get your key messages across for your business. What brand messages do you want to communicate to the audience? Who is your audience? What can you say to get prospective clients and customers to pick up the phone or send that initial enquiry email? Going into a TV studio knowing what you want to say and who it is directed at is key.
We all know a car-crash TV appearance when we see one. Whether the guest doesn't look relaxed, is not appropriately read in on the subject or simply comes across as rude, there are ways of making sure this doesn't happen. Each interviewer will want the guest to put their best foot forward and deliver an engaging and interesting on-camera interview. The worst scenario for the anchor is to have a guest who doesn't want to be there and must fill the airtime on their own.
It may not seem it from the output, but TV is a team game. From the anchor, to the producer running the show from the control room, to the guest booker setting up the interviews, the cameramen, the directors and the make-up artists, each person must do their job to make sure a show goes to air without fault. As a guest, you have to trust in those around you to do their jobs and of course your communications pros to brief you beforehand. If each cog turns as it is meant to, you will have an appearance that could move the bottom line!
Interested in hearing how you can improve getting your key messages across and dealing with those tricky questions? Speak to a member of our award-winning media training team today to find out how we can support you.
5 Tips for your TV appearance
The coaching and training industry is estimated to be worth over $2 billion globally, with 80% of people who receive coaching reporting an increased self confidence in the work place. Likewise, with 86% of businesses having claimed that they have recouped their investment on training, this industry shows no signs of slowing any time soon.
Irrespective of an employee's experience and seniority, everyone has the potential to improve their current business practices and workplace performance – and both employees and employers are now waking up to the potential untapped value professional coaching can provide.
Here are four leading women bringing coaching to the forefront of the business landscape to transform the future.
Lucidity founded by Lucy Gower
Lucidity was founded in 2015 by Lucy Gower in order to help individuals and organizations alike to act more effectively and heighten their achievements. Lucy previously led the first innovation team at the NSPCC where she focused on training people to enable creativity and innovation to flourish. After leaving the NSPCC in 2012, Lucy worked with over 50 organisations to help them think and work creatively to get better results, and as a result, Lucidity was established.
One of their core programmes is to uncover employee's unique 'innovation styles' – helping people to work in the most productive and forward-thinking way possible, specifically suited to everyone's role, industry and skills remit. This not only works to make individuals more self-confident in their role whilst gaining more satisfaction from their job, but also to increase productivity in the work place, working to add considerable value to the business' bottom line.
Lisa Wang is a US champion gymnast, a Forbes 30 under 30 class of 2018 inductee and the CEO and Founder of SheWorx. Having started her career as a hedge fund analyst, Lisa now works to empower over 20,000 women to build and scale successful companies of their own, using her eclectic experiences as an elite gymnast and entrepreneur to help transform companies.
 In a world where a movement like #MeToo has prompted a social drive for gender equality, SheWorx concentrates on empowering budding female entrepreneurs – helping them to be heard amongst the crowd whilst equipping them with core tools to pursue professional triumph.
At the heart of their mantra, SheWorx champions the importance of having an effective and supportive network to turn an idea into a reality, encouraging female entrepreneurs to build and scale successful companies. Through providing access to top investors and mentors, to sourcing the best tech talent, SheWorx drives forward the movement for gender parity in entrepreneurship, focusing on closing the gap between female and male led ventures through collaboration, not competition.
Thrive Partners co-founded by Pam Bateson
Pam Bateson is the CEO and co-founder of Thrive Partners which provides an invaluable platform for businesses looking to improve the way they work. As Pam's third business, the serial entrepreneur set out to revolutionise how businesses have conversations. With a place on the Mayor of London's International Business Programme, Pam is set to continue to make waves in the professional coaching sphere. 
Their manifesto leads with 'Everyone has the right to thrive'.
Thrive Partners works to help professionals grow and develop towards achieving their goals, climbing the corporate ladder all the quicker. Offering one-to-one capsule coaching, available on demand, enables people to stay ahead of industry insights and issues, ensuring they are focusing on the right things – faster.
Through working to help everyday starters to get noticed, Thrive Partners ensures all individuals are equipped with the skills and confidence to make an impact at work, to achieve their full professional potential.
Decoded co-founded by Kathryn Parsons
Kathryn Parsons, MBE, is a British Tech entrepreneur and the co-founder and co-CEO of Decoded, a London based company striving to improve digital literacy. Prior to leading a digital drive with Decoded, Kathryn co-founded an advertising agency which focused on applying digital technology to branding.
At the core of Decoded is a belief that technology is for everyone. With the provision of rich, readily available content for employees, employers and entrepreneurs alike, Decoded is driven to help all individuals get hands on with the new technologies.
The leading women spearheading the rise of professional coaching
With less than a month until the new European legislation, known as the General Data Protection Regulation (GDPR), comes into force in the UK we look at what this really means for the PR industry, whilst putting some of those rumours and myths to bed.
Find out the basics
You can't prepare for what you don't know. So, the first crucial step is to make yourself aware of the key facts surrounding the GDPR. If you haven't received training at your organisation it is probably worthwhile embarking on some personal research on the dos and don'ts when it comes to data protection. Sites such as the ICO are really detailed and can help you answer some of those burning questions.
Our Legal and Finance Director, Marina Hall says "Don't panic, GDPR is a good thing and allows you to organise your data and the information you store. The legislation is enforcing best practice and requiring all businesses to have the same standards when it comes to processing and storing personal information."
What data is included?
The GDPR may sound as exciting as watching paint dry but it's important to know the details, especially as it will affect every business in the UK. You will need to know what qualifies as "personal data"as you'll probably find that you process it a lot more than you realise. The main areas could be:
Name
Email address
Mobile number
Bank account details
Addresses
Driver/passport number
The legislation covers indirect identification of personal data, as well as direct. This means marketers will need to think about pseudonymisation, a data management procedure by which personally identifiable information fields within a data record are replaced by one or more artificial identifiers. When these elements are brought together, such as a postcode used with a surname, this could lead to someone being identified.
Do I have to get permission from every journalist?
No; if you are using aggregator sites such as Gorkana, Agility or Response Source you're covered. These sites require the journalists or organisation to opt-in to have their details shared, meaning you have permission as a subscriber to the site to access that data. In addition, business emails that are published in the public domain such as John.Smith@parliament.co.uk are exempt from GDPR and you are able to make an approach.
Freelancers can be a murkier ground. There is a grey area within the new legislation around "legitimate interest". If, for example, you were representing an environmental charity and you wanted to contact a freelance environmental journalist, you can argue legitimate interest as the journalist would more than likely want to hear about your story. However, if you included the same freelance journalist in a big promotional email about something totally irrelevant to them it would be deemed misuse of their data and could lead to other problems.
How does this affect my client work?
Our top tips for most PR professionals would be to focus on the following.
Make sure you know where to find your new updated contracts and how to explain them if your client comes back with any questions.
Ensure you are vetting any third-party suppliers you might be using, such as photographers, copywriters or website developers. It might be worthwhile having a supplier agreement in place.
Password protect your spreadsheets. If you have media lists, client to do lists or simply a data capture from an event, make sure they are securely stored away and password protected. If you're unsure how to lock your work down seek help from your IT team who will be able to advise you.
Don't pass on details you don't have permission to share. If you haven't got permission, make sure you don't share data with any third parties. If you do, this could it could lead to larger issues. If you're unsure, check with the Data Protection Officer within your organisation for the correct process.
The right to be forgotten – the new GDPR rules provide "data subjects" (individuals) with the right to request that their information be erased completely. This is not optional.
Finally, know who your Data Protection Officer is. Most organisations will have an appointed person or team. Make sure you keep them in the loop if you're unclear about the process or just want to clarify what you're doing is the correct way.
Finally, we'd just like to add we are not qualified to provide legal advice, so if you have some bigger questions please do contact your legal counsel.
We hope you enjoyed our top tips; if you're looking for a PR agency to support you or your business please get in touch with our award-winning team today.
Putting The PR in GDPR
Katya Hamilton-Smith, Strategic Communications Intern
At midnight on 4th April, all companies of over 250 employees were required to calculate and publish the average difference between the amount of money paid to men versus the amount paid to women. Companies such as KMPG, Coca Cola and Google all published their figures amongst others to find that, based on median hourly pay, women are paid less than men in 7,795 out of 10,016 companies and public bodies in the UK.
On closer inspection, it was clear to see industries who are the biggest culprits of undervaluing female staff were construction, education and financial services. These are just some of the vast range of findings that the research provided, hopefully shining a much-needed light on the gender inequalities that are rife within the workplace. In research published by The Guardian, it was found that in some companies women were effectively working for free during the final months of the year in comparison with their male counterparts who were receiving a full wage. The presentation of the data in that visual format really exposed the gender discrimination issue that we have.
The figures don't show discrimination of women in terms of being paid less for doing the same job as men, but the figures do highlight organisational inequalities that we should all be aware of. The publishing of the results has brought to light debates on why women aren't paid as much as men, uncovering issues such as part-time work, undervalued female staff and favouring men in higher and more powerful positions within a company. With all this research being done, it is imperative that we use it to change the tune.
In the build-up to the results being published, it was widely discussed across many media outlets about why this gap exists and how we can go about closing it. An issue that women often face and will continue to face is that of taking time out of work to have children. Women are more likely to participate in part-time work when looking after a child, therefore restricting the level of promotion available to them. Of course, this isn't true in every case.
So, what should we do with the results?
It's all very well publishing the results and seeming shocked when you see them, but if they're not used to combat the issue, then you have to ask what is the point? It's important that we use these results to make a change in the future of British business, tackling real problems that have presented the results as they are.
However, it is worth noting that this is not going to happen overnight, and the problems that have been uncovered as we begin to work on this discrepancy will take a long time to solve. It's not the first time anyone's heard of gender-based discrimination in the workplace, and in many cases, clearly it still hasn't been addressed, so I wouldn't expect the problem to be an easy one to solve. But, now that the figures have been exposed so plainly, companies will have a real incentive to introduce a fairer workplace for all employees regardless of gender.
As a woman myself, I would like to see that things change in the coming years, but to an equal state. By no means should every powerful position in a workforce be held by a woman, but a fair split is the goal to work for.
In terms of moving forward, it appears to me that rather than just paying women more, or promoting them into higher positions within a company, there is a mentality that needs to be addressed.
From a PR perspective how can companies move forward from this?
Transparency is key in situations like this. Now that the figures have been published we can start to move on and address the problems that have been uncovered. Firms will need to adopt an approach to rectifying the problem and do so in a way that appears uncontrived and genuine. Frequently communicating their progress will ensure that a company's reputation remains intact and people can view the efforts that they're making to close the gap. But, again, this isn't going to be an overnight fix. It will take a mentality change before we start to see some genuine progress.
Watch this space.
What does the gender pay gap mean for women?
There are few things in the TV guide that gets viewers on the edge of their seats as 'I'm Celebrity Get Me Out of Here' the showbiz program renowned for its stormy feuds, gruesome bushtucker trials & heartwarming jokes provided from the comedy duo that is Ant & Dec.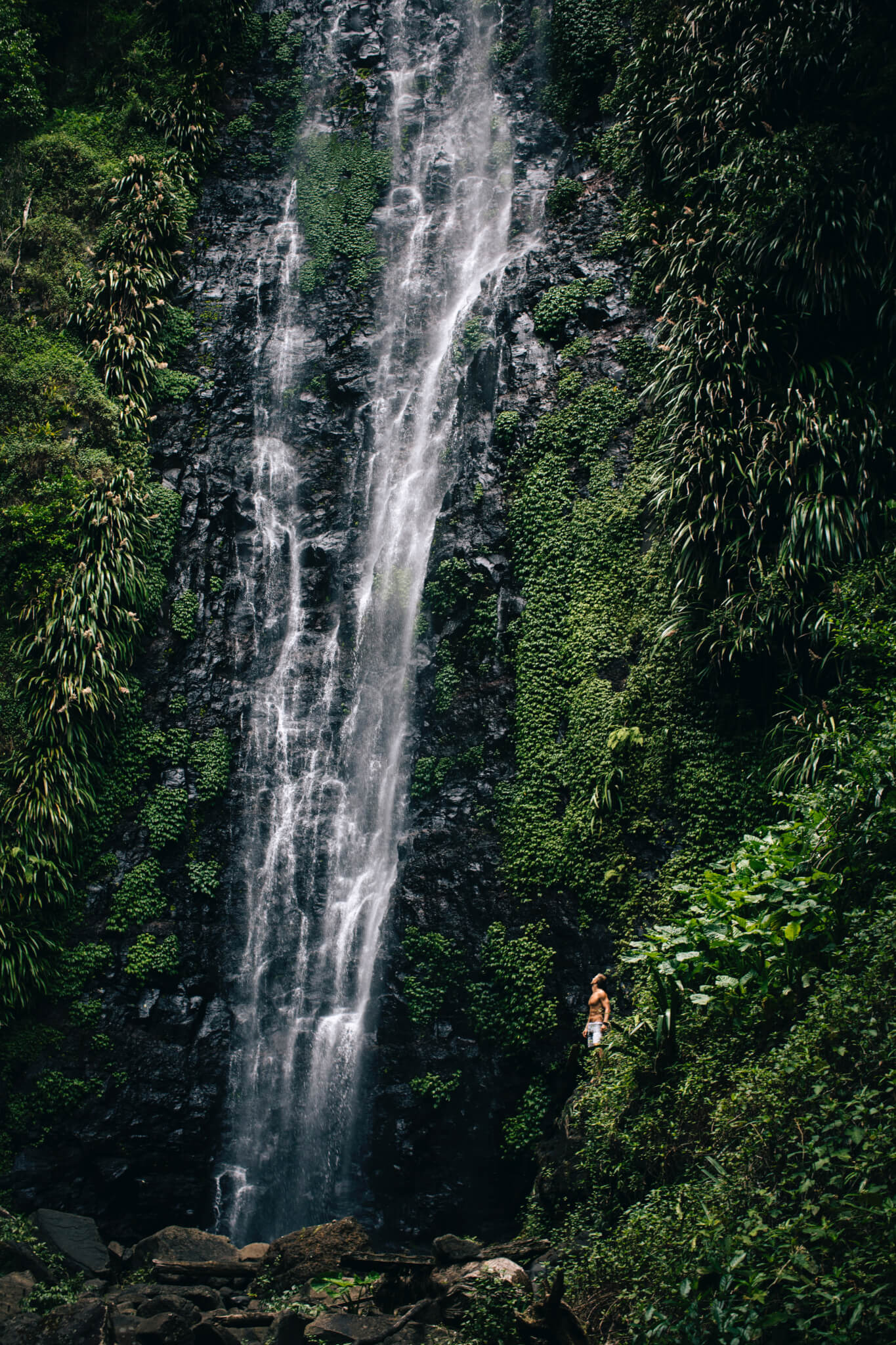 With season 17 only days away from beginning, the questioning over this year's lineup has ceased as all ten celebs have been revealed and are preparing for life in the jungle. There's good news for fans of Ant & Dec too, with it confirmed that both will take their usual spot as hosts of the show. Previously rumours of Holly Willoughby being on emergency standby for Ant McPartlin had been circulating in the build-up to the show.
When the class of 2017 celebrities enter the tropical surroundings of Australia on Sunday to begin their quest to become King or Queen of the Jungle, it will mean that almost 200 celebrities of all shapes and sizes have entered the jungle since the program began in 2002.
It's time to look back at who's 'I'm a Celebrity' experience served their career and reputation for the better and who came out on the wrong side of Kiosk Keith.
The Happy Campers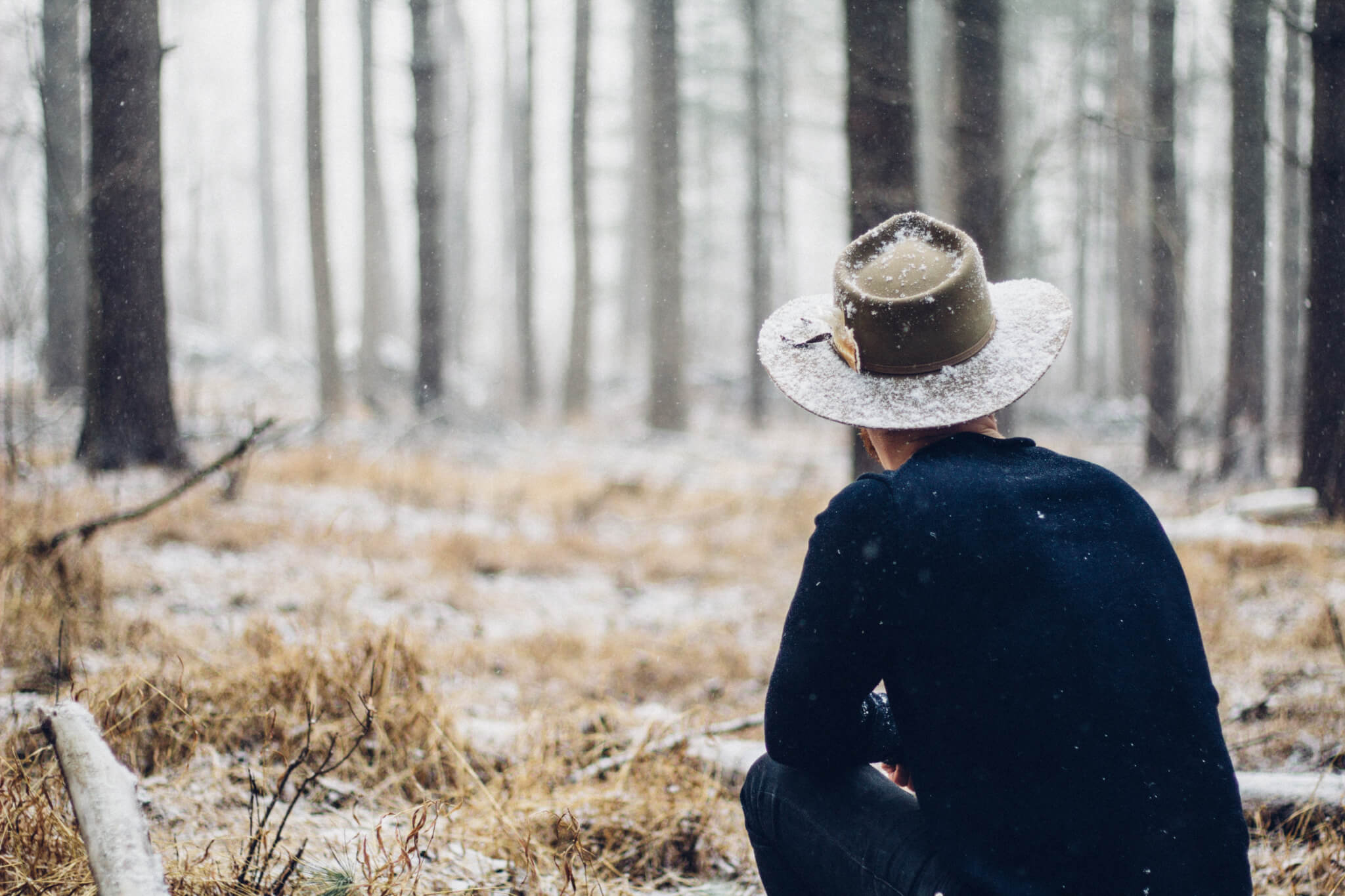 Gino D'Acampo
The reality chef appeared and subsequently won the 2009 series. Since then things seem to have only gone one way for Gino and that's up. Shortly after becoming King of the Jungle, he took up the position of the regular chef on ITV's This Morning. More was to follow, multiple TV series of 'Let's do Lunch with Gino & Mel' was rolled out, an ever-present team captain on Celebrity Juice since 2014, and now has opened his own flagship restaurant in the heart of London.
Scarlett Moffatt
A lot can happen in a year, just ask Scarlett! Only entering the jungle this time last year, you could have been forgiven for wondering who the lady from the north was if you weren't an avid viewer of Gogglebox. Scarlett went on to become crowned Queen of the Jungle, and with that, a whole new career beckoned. Taking up the role of co-presenter of Saturday Night Takeaway alongside her Teesside counterparts Ant & Dec, it will be interesting to see how she fares as a co-presenter of the jungle's sister show 'Extra Camp' this season.
Peter Andre
With arguably the biggest romance to ever hit the jungle in 2004, Peter became involved in one of the highest profile relationships in the British press for the next 5 years. At the time of entering the jungle, he was being turned down by most American record labels. But by the time he came out of the jungle his 'Mysterious Girl' hit single from 1996, had shot back into the charts and everyone in the nation was impatiently waiting for the release of 'Insania'.
Stacey Solomon
After finishing 3rd in X – Factor the year before, Stacey entered the outback in 2010, 3 weeks later she emerged victoriously and crowned Queen of the Jungle. A host of Television appearances was to follow including being a judge on 'Top Dog Model' and Love Island's 'After Sun' show. Several guest appearances on Loose Women in 2016, led to her becoming a full-time panellist on the hit daytime show. To top that off, she's also been the face of supermarket chain Iceland since 2011.
The Not-so happy Campers
Gillian McKeith 
One of the more unpopular celebrities to enter the jungle across the previous 16 seasons was Gillian McKeith. The viewers continuously kept on voting for her to take part in more Bushtucker Trials and at one point she even 'fake-fainted' to get herself out of the challenge involving rats. This led to a fellow team member, Britt Ekland, suggesting that 'she should win an Oscar for best-supporting actress'.  Gillian went into the jungle working regularly on Channel 4, since her time in Australia she hasn't been seen quite so much!
John Lydon
Since his appearance on season 3 which aired almost 14 years ago now, it seems one bad story has followed another for Johnny. Infamous on I'm a Celebrity Get Me out of Here for his foul-mouthed tirade towards viewers on a live broadcast and then storming off and leaving camp. ITV subsequently received 91 complaints about Lydon's language.
 Nadine Dorries
It was a shock to see Nadine as a contestant for the 12th season of the show, least of all for her own party members! Dorries was suspended from the parliamentary Conservative Party for her choice to appear on the ITV show without informing the Chief Whip. More drama was to follow as Dorries initially refused to disclose how much ITV had paid for her to appear on the show.
Lembit Öpik 
The former liberal democratic MP appeared on the 2010 series, unfortunately, the other camp members didn't take to his humour. Known since for his relationship with Gabriela Irimina, Lembit hasn't been involved in politics since his time in the jungle. In recent times, Öpik's Bulgarian property lawyer girlfriend Sabina Vankova has dumped him publicly on Twitter after he supposedly stayed over at Alex Best's house!
'I'm a Celebrity Help My Career!'
'Just cos he writes about gayness and gay issues, doesn't mean he drives up the marmite motorway.'
'I just think that this story is much more poignantly romantic than fudge packing Jake.'
'A rhythm section that's tighter than your mother was when I took her virginity all those years ago.'
You could be forgiven for reading the above statements as the deranged blabbering of a sulky, and confused teenager. If only it were so. Instead, they represent the historic online comments of elected Labour MP Jared O'Mara.
O'Mara made headlines in the snap election when he displaced Nick Clegg from his seat of Sheffield Hallam. He was seen as a candidate who was very much carried along on the crest of the Momentum wave.
That was June, this is October, and O'Mara has been suspended from the party following a string of vile revelations broken by Guido Fawkes, a right-wing gossip blog infamous for exposing the worst digressions of Members of Parliament.
O'Mara's ire was not limited to homosexual people, or other people's mothers. 'Fat' people, women, Spaniards, Danes and teenage girls have all felt the sting of O'Mara's vitriol over the years. Angela Rayner, a member of the Shadow Cabinet, defended O'Mara by claiming that these comments were made a long time ago, and that his opinions had evolved. This is a pretty weak defence, and weaker still given that we can simply check the dates of his comments in an online forum and ascertain that he was 21-years-old.
Now, I'm 23, and as vulgar and detestable as my colleagues might find me, I would argue that I know that referring to teenage girls as 'sexy little slags' is not the social norm, and I would also have known two years ago that it was unacceptable.
While it would be easy to sit here and pull apart O'Mara's views, and the sub-standard Labour vetting process that allowed him to contest a seat, the best lesson learned for figures of public prominence is the damage that the digital world can wreak on a reputation. O'Mara is 35-years-old now, and is perhaps one generation too late to have truly grown up with the internet.
But given the way he is now being torn to shreds in the media, this raises an interesting question over whether this is something we can expect to see more of, as more public figures who have grown up with online forums, Facebook and Twitter come into the spotlight.
This can at times be a source of amusement. The SNP's Mhairi Black was just 20 when elected (you may have seen her, in a blinding lack of self-awareness, lamenting 'career politicians' recently), and some of her old tweets from her teenage years were dug up after her selection. They were quite funny to the casual observer, and rather embarrassing for Black herself.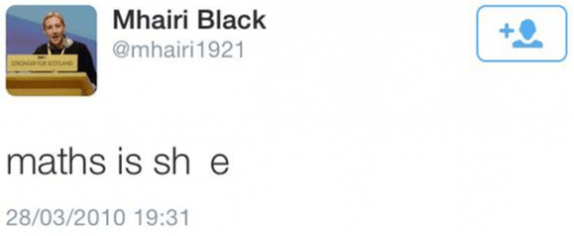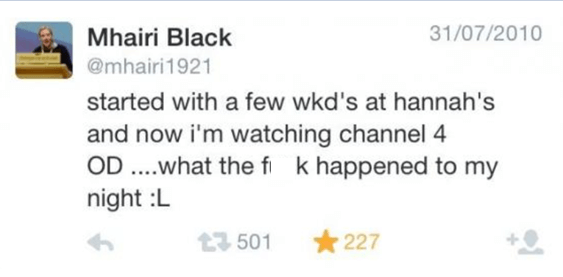 Andre Gray, the Premier League footballer, had a more sobering experience when explosive homophobic tweets from his past were pulled up. He faced FA disciplinary action as a result.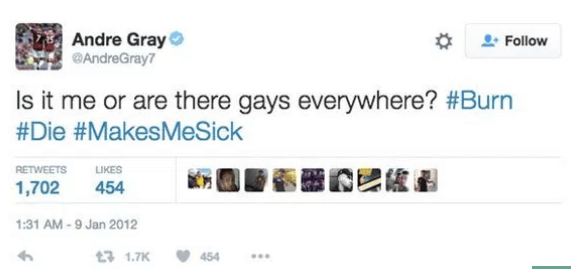 Trial by social media is not a new phenomenon, but as those who have grown up hand-in-glove with the internet move into positions as MPs and figures of public influence, there could be much more scandal yet to come.
Being cautious or vigilant in the here and now is clearly not enough. Do people remember all that they have done and said in the past? Should they continue to be made to atone for it? Is the best course of action to completely erase your digital footprint?
Online is forever, and as Jared O'Mara is finding out, there is no hiding place once all is revealed.
Just how many more skeletons are there in how many more closets? Halloween is on the way, so another fright may be just around the corner.
Jared O'Mara and the unforgiving eternity of the Internet