The SaaS Marketing Guide
Software as a service (SaaS) is forecast to be worth as much as $623bn by 2023. As new companies emerge in the sector, many now leave behind practices like product demos, direct sales and enterprise-level pricing. This is often in favour of free trials, indirect sales and simplified pricing.
But, with so much competition in the market, how do you stand out above the crowd?
Firstly, you need to remember that your business is often based on the idea that your customers are trying to accomplish something with your product. Essentially, there is a "job" that needs to be done. Therefore, what follows is our comprehensive guide on B2B marketing for SaaS companies.
The Marketing Funnel
Firstly, to understand how to build the best SaaS marketing strategy, we need to understand the marketing funnel. Although, not every potential new lead will follow the stages of the funnel, most will.
The top of funnel (ToFu) is all about generating awareness of the brand and product. This can include blogs and custom landing pages, organic social media, PR campaigns, SEO and video marketing.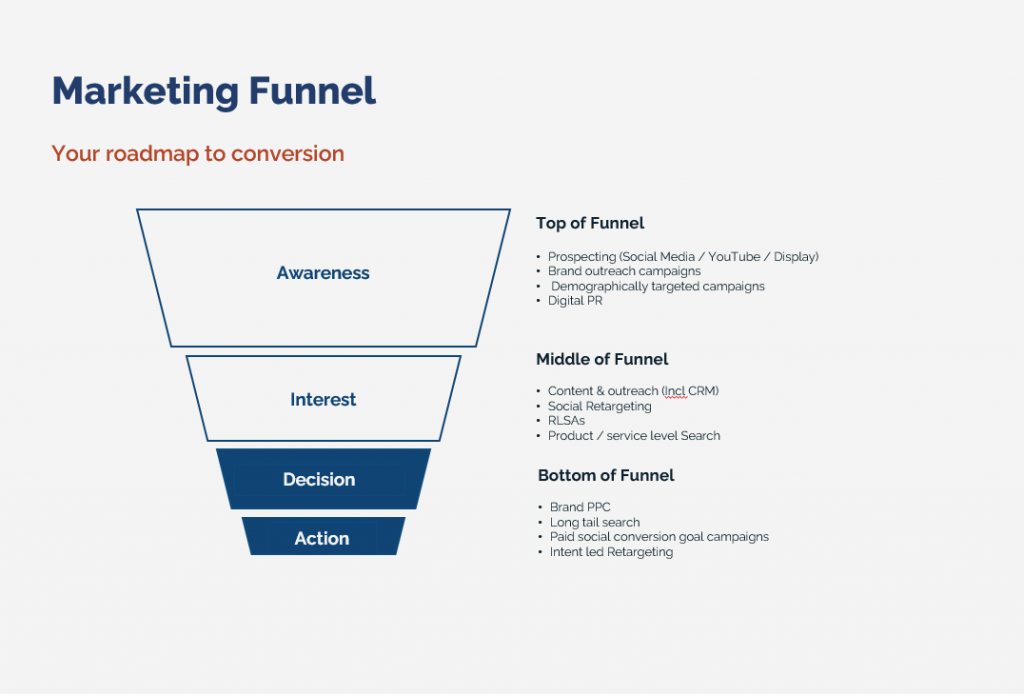 Driving awareness (ToFu)
You begin by driving awareness to the audience that is likely to purchase your software. For example, if you're an eCommerce personalisation tool like Klevu or Personify XP
then you are likely to target eCommerce managers
PR for SaaS
Press releases offer a great way to promote service improvements, funding and talent acquisition. This type of press can open up conversations with relevant journalists and can communicate how a company's expertise is likely to benefit its own website content. By doing so, press release coverage can often lead to thought leadership and interview opportunities.
In addition, thought leadership coverage helps to promote vital components of a company's DNA. Likewise, there can be opportunities to react to news and date-specific events that can help drive further interest in the brand.
Finally, amongst the thought leadership, with SaaS often viewed as a complex industry, interview and Q&A-style coverage can allow services and expertise to be highlighted and can create momentum in the market and positively impact brand awareness.
Examples of our work
SEO for SaaS
Creating high-quality landing pages is integral to a B2B marketing campaign. Software review resource Findstack states that, as of the early 2020s, the average landing page conversion rate is a comfortable 9.7% but can be as high as 11.45% based on your industry. A/B testing different aspects of your page such as images, font and CTA buttons can help determine what will make the difference.
In addition, it is good to stay on top of SEO trends. Our recent post titled SEO trends for 2022 [update] provides further insight on how to gain visibility online.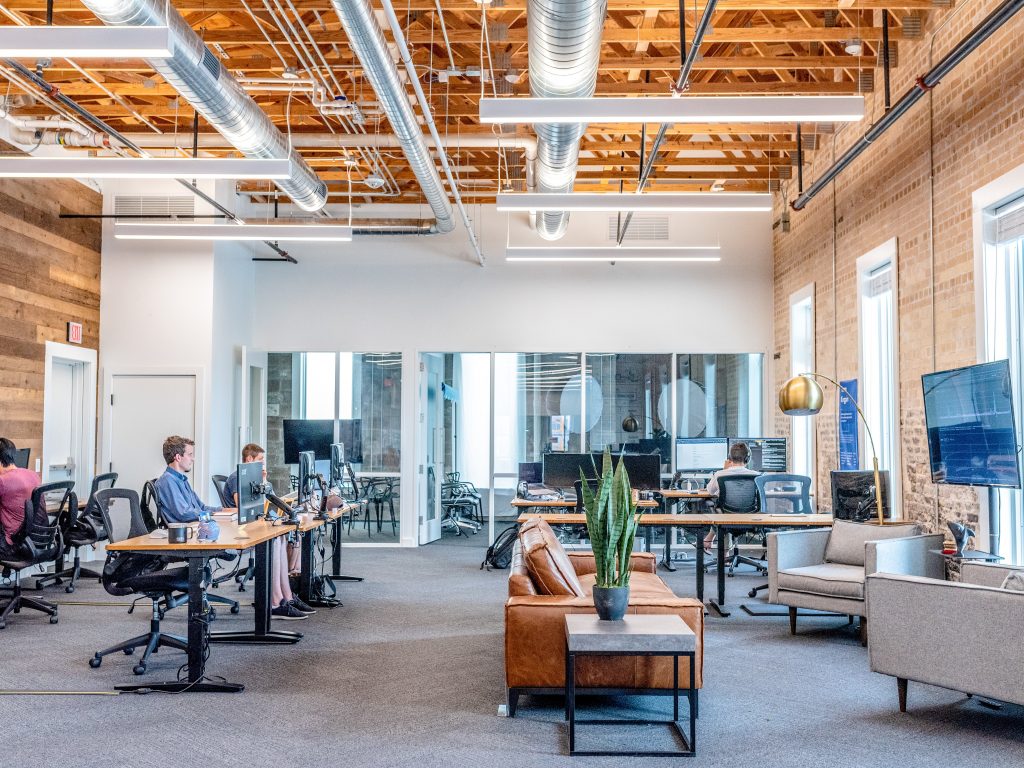 Generating interest and decisions (MoFu)
The middle of the funnel is where you begin to build trust with the audience you have captured from the top of the funnel. Your content and activity need to be more aligned with the individual buyer's needs. Therefore, understanding the readiness to buy and pushing them closer to the bottom of the funnel is the main objective. Utilizing social media can be a great way to build trust in your software.
Content for SaaS
Educational and engaging content like white papers and reports are great sources of the middle of the funnel content. They can be presented in-depth and are packed with information about your software's features and benefits. Furthermore, they can be easily tailored to your individual buyer's journey, and can go further into detail than other forms of marketing.
Case Studies are another great way of nurturing your new audience. Sharing success from similar companies you a targeting can help nurture your audience. With more buying intent at this stage of the funnel, tailoring your content to specific challenges can help
Social Media for SaaS
Social ads are great to drive early traction to raise awareness. Aligning your organic content with your PR gives you an alternative platform to communicate your software. In addition, the different social platforms have different attributions, allowing you to create audience-specific content that can be absorbed. Therefore, when considering which platforms to use consider the following.
Be very responsive. Certain platforms allow you to monitor both hashtags and mentions. This way you can track what potential customers are talking about. In addition, you can search for relevant keywords that can allow you to pop up right in the middle of a conversation.
Show social proof. The very presence of reviews can make your SaaS business appear more trustworthy. By definition, social proof comes from customers, and with declining trust in some traditional advertising methods, voices from industry professionals carry a lot more weight.
Share data-driven content. In addition to social proof. Sharing data insights about your software's success, especially with that of like-for-like clients can give potential purchases more ammo they need to get the costs signed off. By sharing on social, you can also present your data in a very creative way.
Converting your best audience into leads (BoFu)
As one of the most effective digital marketing tactics in terms of ROI, pay-per-click (also known as PPC or paid search) ads can help ensure your ready to drive leads for your sales teams.
PPC for SaaS
SaaS is an interesting proposition as it is a B2B offering that works on a model similar to B2C ecommerce. The speed of data availability makes this a far more fast paced model to optimise to than a traditional lead generation account. Layer in that SaaS only works when you truly understand LTV and you end up in a more heavily data driven account that you might otherwise find with a B2B client.
This means that the opportunities for test-learn cycles are increased, which is fortuitous as generally the SaaS marketplace is a costly and fiercely competitive one. Existing markets are often saturated, meaning the biggest wins are to be found in emerging markets, which tend to throw up their own unique challenges.
All in all SaaS clients are often very challenging and complex, but equally rewarding once you've got a handle on how to make the best use of the PPC toolset to most effectively market a given piece of Software (as a Service of course). 
Get help on your SaaS marketing.
If you have any questions or comments about anything mentioned above. Please let us know in the comments section below.
Furthermore, you can find out more about working with us here.