It's been exactly a week since we touched down at Heathrow to bring to an end an incredible adventure in New York on the #PHAx5WExchange scheme.
I'm not quite sure where to start, so I'll just dive straight into it, which is exactly what we did in the city that never sleeps.
After what must have been the longest ever queue at customs, our stateside adventure was finally underway, and we were determined to set the bar high. Visiting one of NYC's most glamorous bars; not PHA but PHD. It was the perfect location for the four of us to get to know each other better and discuss what we were really excited about for the week ahead. It also gave us a first opportunity to become a fully-fledged New Yorker and get to grips with the tipping process. (We got better as the week went on, I promise…)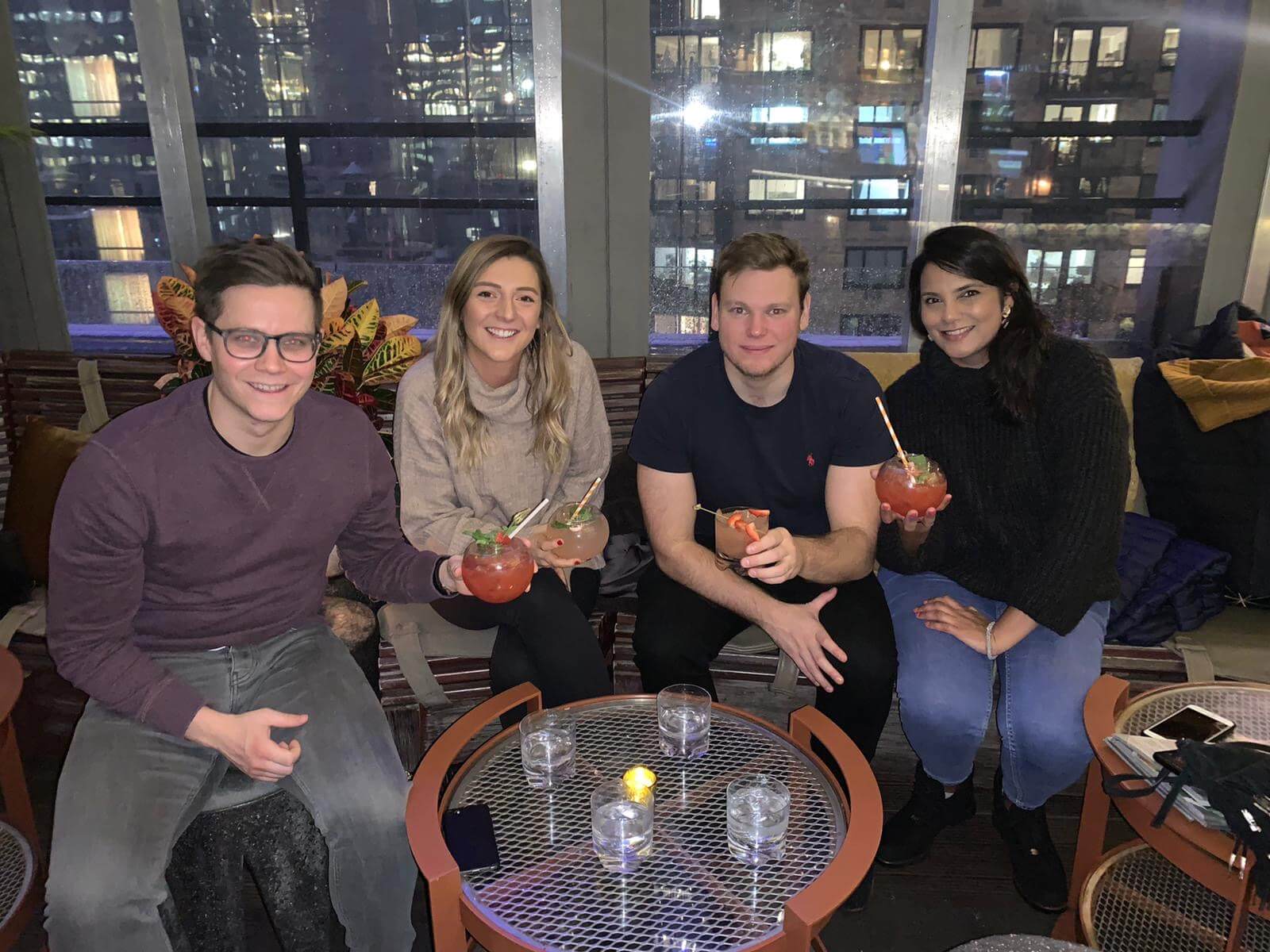 But enough about extra-curricular activities, we were here on a mission – to find out how the slick, smooth operation that is one of New York top PR agencies, 5W operates.
So, as Tuesday rolled around and after a very early gym session (that jetlag will get you) we were prepared to embark on our mission.
After receiving our schedules for the week from Erica, one of the senior Executive Assistants at 5W it was time to meet the teams we would be spending the week with. As I work in the Marketing department here at The PHA Group, it felt a natural fit for me to split my time equally between the New Business and Marketing teams at 5W.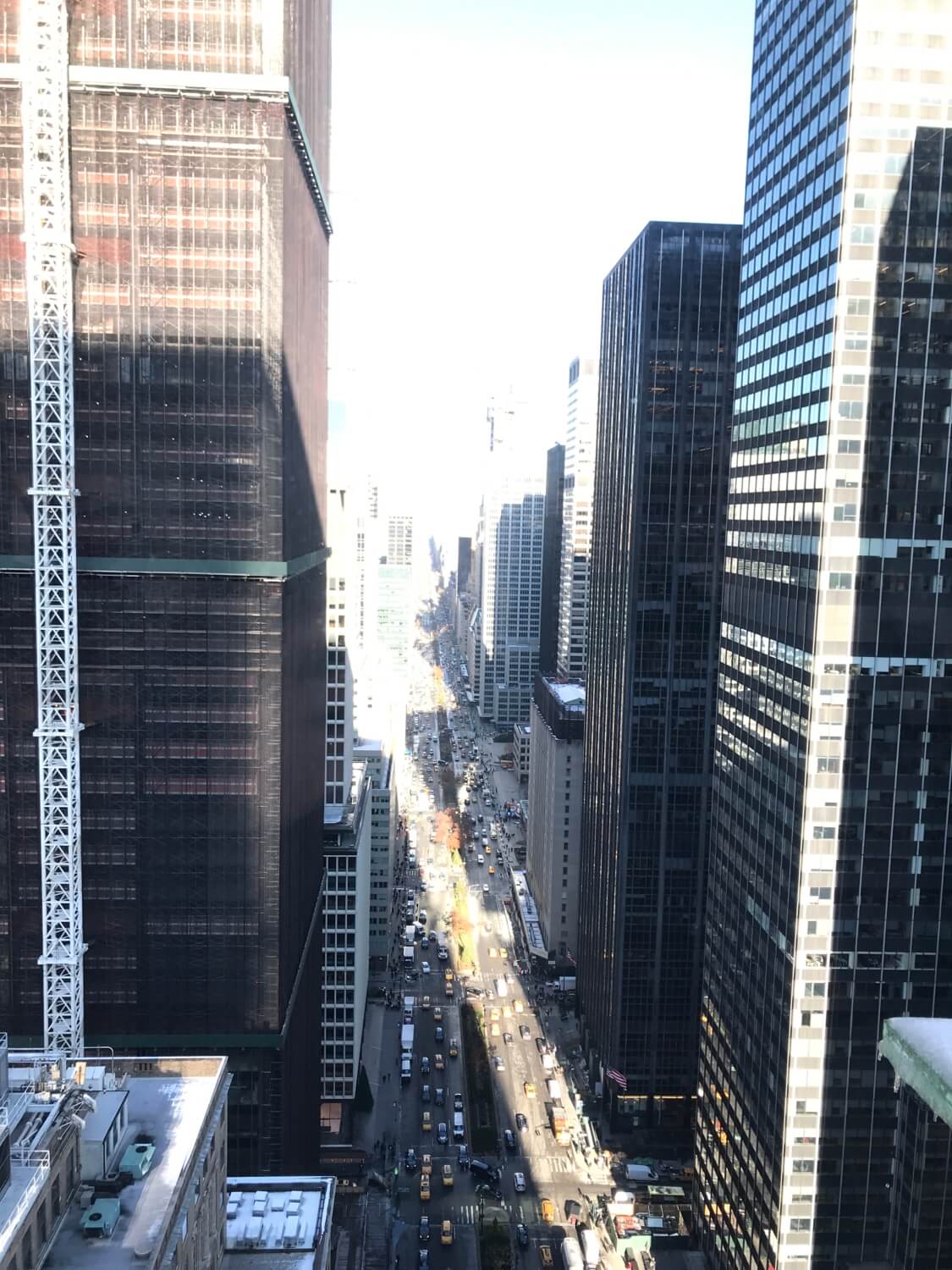 The first thing that struck me up on the 32nd floor of the Hemsley building was how friendly and confident everyone was. Whilst most Brits will actively avoid eye contact with strangers on the tube, Americans are the complete opposite.
But it isn't just being friendly that they are good at, their confident as well. When it comes to January and I have to stand up and talk about my experience in big apple to the rest of the PHA agency at our monthly gathering, I will be calling upon that 'American spirit' in the hope that I'm not a nervous wreck.
I was fortunate enough to be able to sit in on several new business calls and a successful proposal pitch (I think that makes me a lucky charm, right?) What struck me aside from the confidence and swagger that a Premier League footballer would be proud of, was how detailed the proposals were. The team had thought of everything, the hypothetical big idea, awareness days to target, you name it, it was in there.
I came away from that particular meeting thinking, any client would be lucky to work with 5W.
The overall impression I got of 5W, could be summed up in one word; busy. Everyone is switched on and firing on all cylinders. Which was no different for the New Business team; Jenna, Sara & Lydia are an essential cog in the 5W machine, producing proposal after proposal. It's no wonder 5W have so many clients with a team like that.
My base however for the week was with the Marketing team, I was lucky enough to have a sneak peek at the 5W Marketing strategy for 2020 that Bobbie and Kelcey have been cultivating. I won't spoil it and unveil all their trade secrets but rest assured 2020 will be a big year for 5W!
Away from the office, New York is a concrete maze that this Surrey lad fell head over heels for. The food was exceptional, the comedy cellar was a brilliant experience and the speakeasy bars had even me feeling cool and hip.
And just like the t-shirt slogan reads 'I love NYC'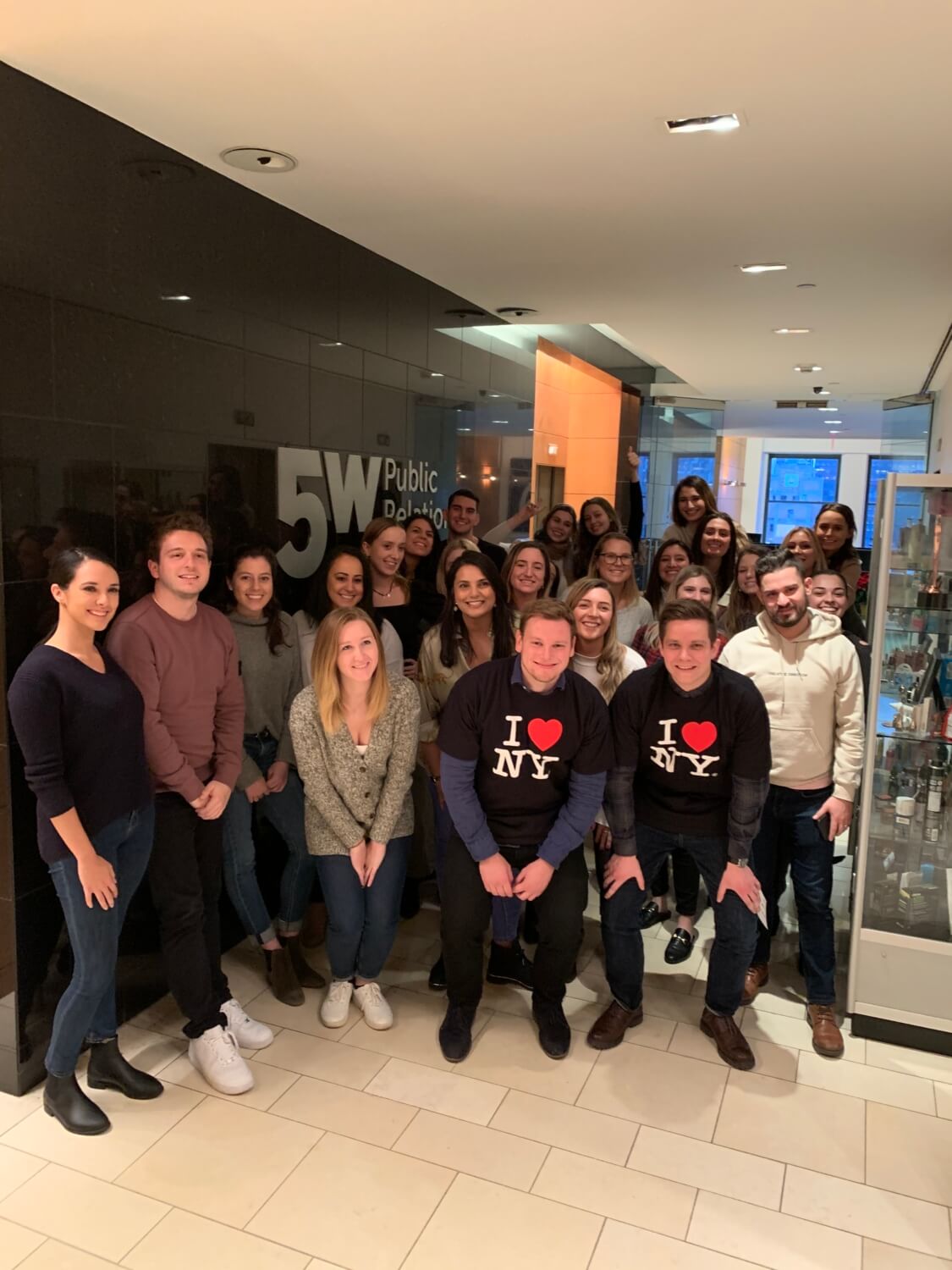 On a final note, this whirlwind of a week was made ten times better by my colleagues from PHA. LJ (Hugh), Frankie and Kaj, are friendships that I'll be doing my utmost to maintain. I think there's a reunion in the diary already for a comedy night. Unfortunately though, this time it will be in Covent Garden rather than in New York.