1.) The American news cycle is ten hours. That means that if you're no good at newsjacking, you're in trouble. Communications professionals have to be plugged into the news agenda and dynamic enough to react. Happily, it seems to me that nobody does it better than our friends at 5W.
2.) American portion sizes are humongous. Honestly, if Jamie Oliver has ever been there his eyes must have fallen out of his head and had to be surgically reinserted before he came back to the UK.
3.) Journalist relationships with PRs are different than in the UK, and maybe slightly more formal. But shrinking newsrooms are a universal problem and are causing the media landscape to change all over the world. This is making the role of PRs more important than ever for clients who want cut through to relevant audiences.
4.) That when it came to smoked salmon bagels, my eyes were bigger than my stomach. Spent an hour after eating it walking around thinking cream cheese was going to burst out of my chest like in Alien.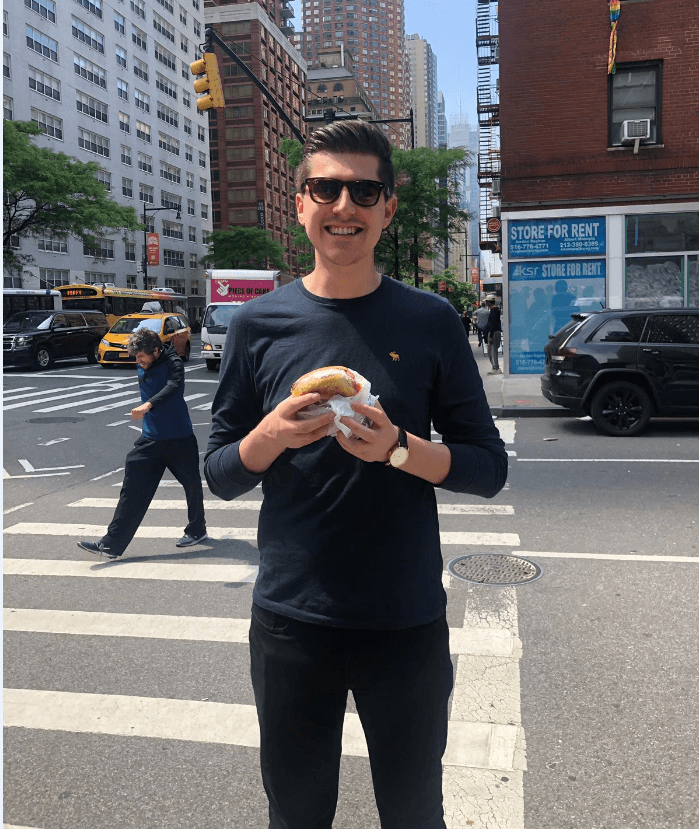 (The bagel calm before the bagel storm. Carnage.)
5.) Americans are just as slick as in the movies. I can't overstate how impressed I was with the presentation skills of the people I met, whether with clients, at internal meetings, or speaking with journalists.
6.) That cricket is absolutely, undoubtedly and definitely, definitely, definitely better than baseball. I was early for a meeting with a contact one day and just happened to be near a park, so decided I would sit and watch a children's baseball game while I waited. Will never make that mistake again. No runs for a late cut behind square, bent arm bowling actions, it was emotional self-masochism and I never want to see it again.
7.) Just how large the American media is! We obviously work on a regional basis as well as national with our clients, but when you take into account that each state has its own leading title that is probably as large as our London-centric outlets, you begin to understand what a behemoth the American media landscape really is. More options to pitch to, more competition, more people. Supersize me!
8.) That the NBC studios are, frankly, ridiculous. We saw Lester Holt's studio, the SNL studio and Jimmy Fallon's studio for his show. Again, I think it is the sheer scale of some of these operations that really blew me away.
9.) Community and ethos are incredibly important in a successful communications agency. Spending time with three people I wouldn't normally work with or see much of reminded me of what I love best about PHA – the people, even those I don't know too well. 5W have a very similar atmosphere: lots of young people who are ambitious and want to deliver, but who also get on with each other. I'm hoping I have made lasting friendships on both sides of the pond.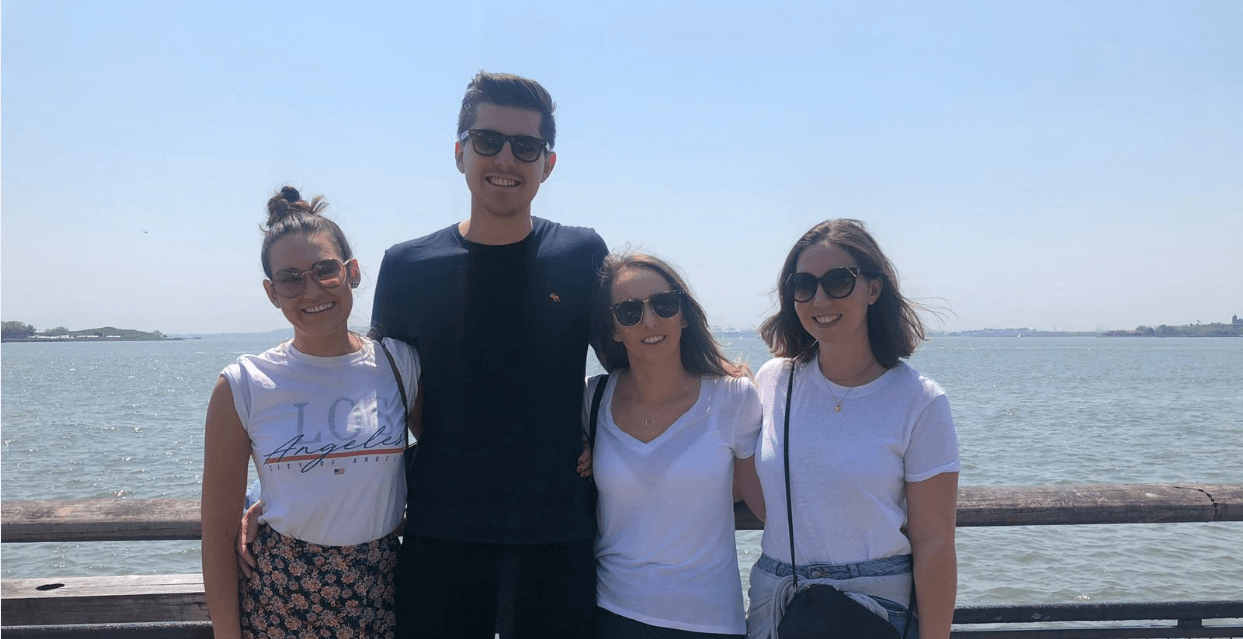 10.) How much I am looking forward to welcoming the next group of 5Wers to London! Nobody really knew what to expect from the trip, but I think after how much fun and what an experience it was everybody will be rushing to sign up for the next one. The first thing I will be suggesting is a workshop on how to make tea, as this is an unreported US-wide crisis – they make it without milk.
If you're interested in a new career or want to make your next step change in PR check out our careers page for all our latest opportunities.