CHOO CHOO
"Wait, what's that?"
As Christmas approaches, you might be forgiven for wondering if the faint whistle you hear as the snow begins to fall is that of the mystical Polar Express steaming along. Christmas spirit, Christmas cheer!
Alas, you could not be more wrong.
No, it's nothing Christmassy, or vaguely interesting for that matter. It's just the Australian hype train, tooting louder and louder as it chugs over the tracks, heading inexorably for total oblivion.
Pre-series wars of words are always drab in international sport, but nobody does mind-numbing tedium with the relentless efficiency of the Australian players and media.
Which leads me to question: Why? Why do they feel the need to do this? Why must we repeat this exasperating routine with the predictability of a mid-game Andy Murray grimace?
They do it because they are worried. And well they should be.
Ignore the hype, and forget the experts (that one's for you, Mr Gove), England are coming home with the Ashes.
Australian Panic
All the pre-series chatter predictably focussed around the absence of Ben Stokes, but the make-up of England's side is pretty much settled upon for the first Test.
The same can't be said of Australia, whose erratic selection panel have landed upon the perfect mathematical formula for complete disarray. Talented opener Matt Renshaw has been dropped for debutant Cameron Bancroft. Wicketkeeper Tim Paine has been ferried back from the underworld by Charon for his first Test appearance in 7 millennia. Shaun Marsh has been recalled for the 950th time to plug a middle order gap with an even larger middle order gap.
Chaos theory. Good stuff selectors.
English Serenity
By contrast, the English side is largely settled. Mark Stoneman is the new Andrew Strauss but better, and Dawid Malan has nailed down the 5 spot by dispatching teenagers to the boundary ropes in warm-up matches. Stokes's absence is a shame, but opens the door for Woakes, Moeen and Bairstow to move up the order, and another bowler to show that they are equally angry and prone to profanity as our dear Ben.
Winkling out Wickets
For all that Mitchell Johnson brought fire and brimstone in the last Tour down under, the metronomic control of Ryan Harris at the other end stemmed the run rate and tied down the England batsman.
Then enter into the equation that Tim Bresnan (the cricketing equivalent of James Milner) had an unbelievable series in Australia, and you realise it isn't that difficult after all.
Broad and Anderson may not have express speed, but they are cunning operators – and are far less likely to break down with injury during the series. And for all that Cummins and Starc are quick, their bowling will be far more likely to disappear to the boundary should they get it wrong.
How they compare:
So, all things considered, how does a composite Australia-England XI actually look?
David Warner vs Alastair Cook
One is angry, punchy and moustachioed, one is handsome, stoic and clean-shaven. Unfortunately the former is scoring far more runs.
Cameron Bancroft vs Mark Stoneman
Two Ashes debutants, but Stoneman's experience and rock-solid personality means he partners Warner at the top of our order.
Usman Khawaja vs James Vince
James Vince is about as reliable as Robert Mugabe reading a resignation speech. Khawaja all the way.
Steve Smith vs Joe Root
Steve. Smith. Most boring name in the world? Yes. Most overrated player in the world? Maybe. National treasure and God's messenger on earth like Joe Root? Absolutely not.
Peter Handscomb vs Dawid Malan
Battle of the incredibly average nobody's. Give it to Handscomb, though I'm not sure anybody cares.
Tim Paine vs Jonny Bairstow
Tim is not even the most famous T-Pain in the world. The ginger messiah crushes his opposite number under the sheer weight of never-ending runs.
Shaun Marsh vs Chris Woakes
Mismatch as they won't occupy the same place in the order, but Chris Woakes is mustard and has only been dropped once by England. Shaun Marsh gets dropped three times a year.
Lyon vs Moeen Ali
Sometimes, cricket isn't that important. Moeen's beard 1 – Nathan Lyon's beard – 0.
Mitchell Starc – Craig Overton/Jake Ball
Begrudgingly, Mitchell Starc is quite good at cricket.
Pat Cummins – Stuart Broad
Pat Cummins is as likely to tear his hamstring while eating his cheerios as to take wickets, so as he sits out most of the series injured Stuart will be making Broad inroads into the Australian batting.
Josh Hazlewood – James Anderson
Jimmy is one of the greatest bowlers in the history of Test cricket. Josh Hazlewood is a village cricket pie-chucker. No comparison.
England to win the series 3-2 and retain the Ashes. No draws because nobody can bat.
Ignore the hype – these are England's Ashes
There are few things in the TV guide that gets viewers on the edge of their seats as 'I'm Celebrity Get Me Out of Here' the showbiz program renowned for its stormy feuds, gruesome bushtucker trials & heartwarming jokes provided from the comedy duo that is Ant & Dec.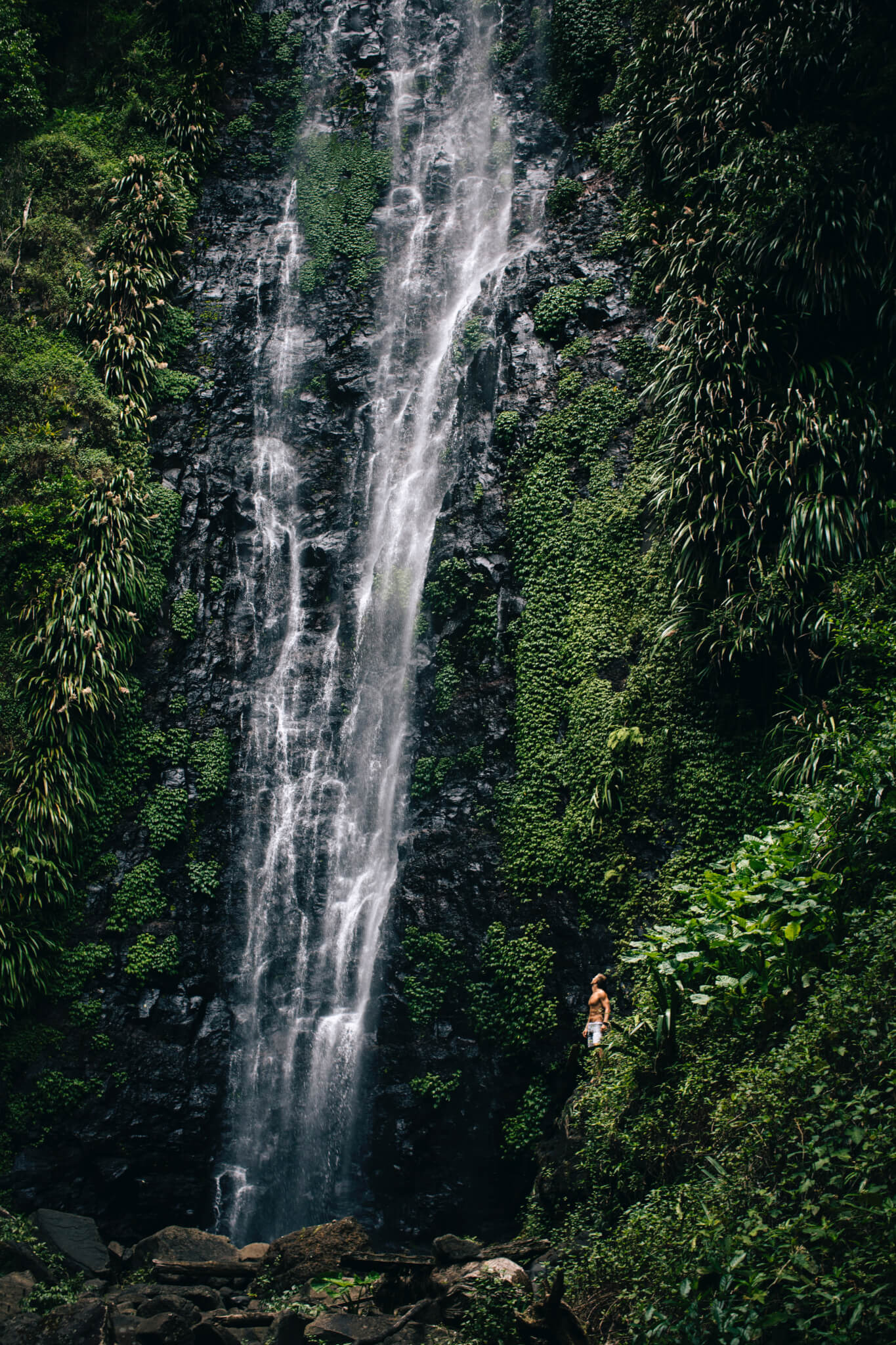 With season 17 only days away from beginning, the questioning over this year's lineup has ceased as all ten celebs have been revealed and are preparing for life in the jungle. There's good news for fans of Ant & Dec too, with it confirmed that both will take their usual spot as hosts of the show. Previously rumours of Holly Willoughby being on emergency standby for Ant McPartlin had been circulating in the build-up to the show.
When the class of 2017 celebrities enter the tropical surroundings of Australia on Sunday to begin their quest to become King or Queen of the Jungle, it will mean that almost 200 celebrities of all shapes and sizes have entered the jungle since the program began in 2002.
It's time to look back at who's 'I'm a Celebrity' experience served their career and reputation for the better and who came out on the wrong side of Kiosk Keith.
The Happy Campers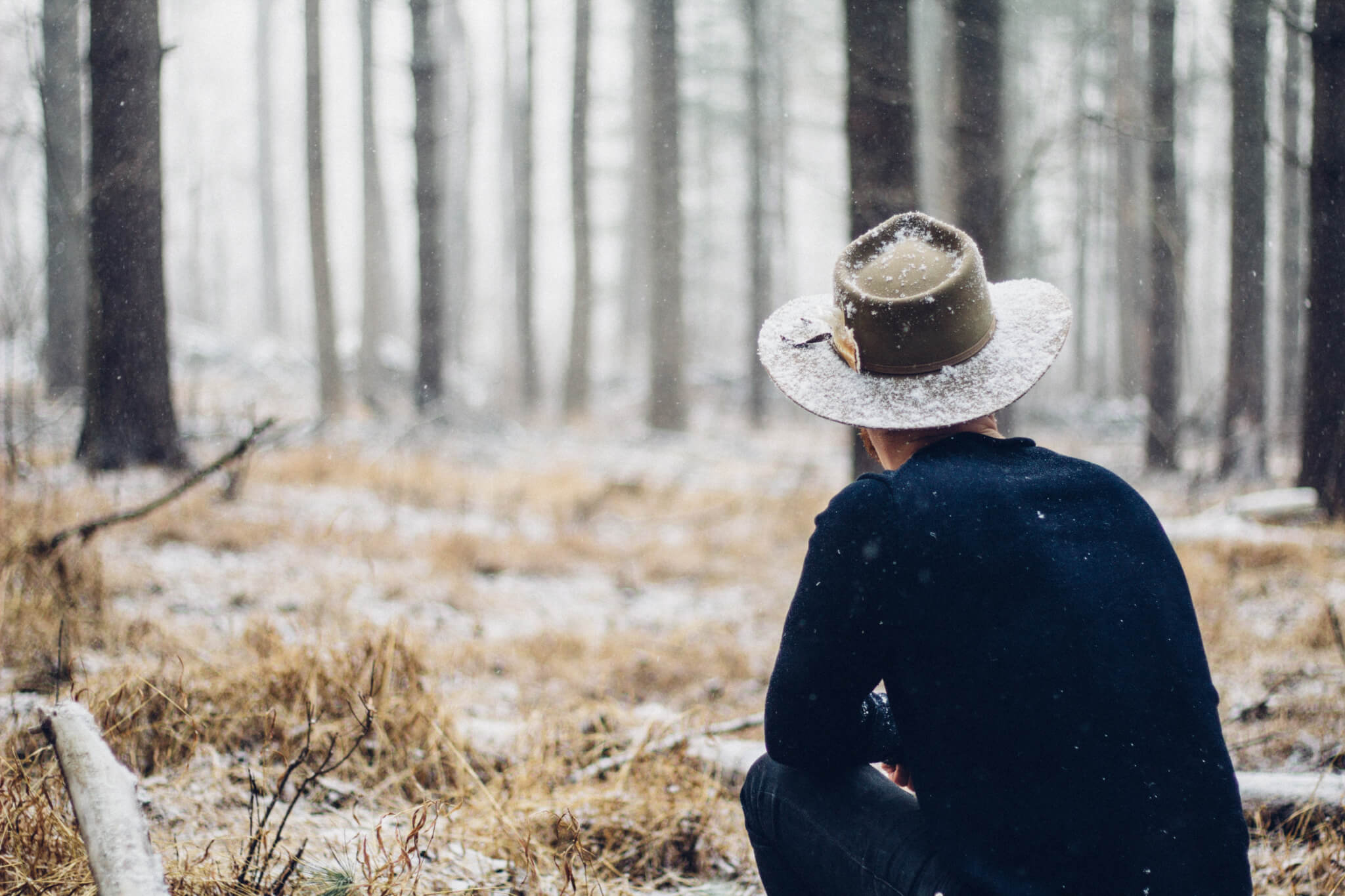 Gino D'Acampo
The reality chef appeared and subsequently won the 2009 series. Since then things seem to have only gone one way for Gino and that's up. Shortly after becoming King of the Jungle, he took up the position of the regular chef on ITV's This Morning. More was to follow, multiple TV series of 'Let's do Lunch with Gino & Mel' was rolled out, an ever-present team captain on Celebrity Juice since 2014, and now has opened his own flagship restaurant in the heart of London.
Scarlett Moffatt
A lot can happen in a year, just ask Scarlett! Only entering the jungle this time last year, you could have been forgiven for wondering who the lady from the north was if you weren't an avid viewer of Gogglebox. Scarlett went on to become crowned Queen of the Jungle, and with that, a whole new career beckoned. Taking up the role of co-presenter of Saturday Night Takeaway alongside her Teesside counterparts Ant & Dec, it will be interesting to see how she fares as a co-presenter of the jungle's sister show 'Extra Camp' this season.
Peter Andre
With arguably the biggest romance to ever hit the jungle in 2004, Peter became involved in one of the highest profile relationships in the British press for the next 5 years. At the time of entering the jungle, he was being turned down by most American record labels. But by the time he came out of the jungle his 'Mysterious Girl' hit single from 1996, had shot back into the charts and everyone in the nation was impatiently waiting for the release of 'Insania'.
Stacey Solomon
After finishing 3rd in X – Factor the year before, Stacey entered the outback in 2010, 3 weeks later she emerged victoriously and crowned Queen of the Jungle. A host of Television appearances was to follow including being a judge on 'Top Dog Model' and Love Island's 'After Sun' show. Several guest appearances on Loose Women in 2016, led to her becoming a full-time panellist on the hit daytime show. To top that off, she's also been the face of supermarket chain Iceland since 2011.
The Not-so happy Campers
Gillian McKeith 
One of the more unpopular celebrities to enter the jungle across the previous 16 seasons was Gillian McKeith. The viewers continuously kept on voting for her to take part in more Bushtucker Trials and at one point she even 'fake-fainted' to get herself out of the challenge involving rats. This led to a fellow team member, Britt Ekland, suggesting that 'she should win an Oscar for best-supporting actress'.  Gillian went into the jungle working regularly on Channel 4, since her time in Australia she hasn't been seen quite so much!
John Lydon
Since his appearance on season 3 which aired almost 14 years ago now, it seems one bad story has followed another for Johnny. Infamous on I'm a Celebrity Get Me out of Here for his foul-mouthed tirade towards viewers on a live broadcast and then storming off and leaving camp. ITV subsequently received 91 complaints about Lydon's language.
 Nadine Dorries
It was a shock to see Nadine as a contestant for the 12th season of the show, least of all for her own party members! Dorries was suspended from the parliamentary Conservative Party for her choice to appear on the ITV show without informing the Chief Whip. More drama was to follow as Dorries initially refused to disclose how much ITV had paid for her to appear on the show.
Lembit Öpik 
The former liberal democratic MP appeared on the 2010 series, unfortunately, the other camp members didn't take to his humour. Known since for his relationship with Gabriela Irimina, Lembit hasn't been involved in politics since his time in the jungle. In recent times, Öpik's Bulgarian property lawyer girlfriend Sabina Vankova has dumped him publicly on Twitter after he supposedly stayed over at Alex Best's house!
'I'm a Celebrity Help My Career!'
Cricket! And what's in store for Captain Cook's men? The opportunity to reach hero status once more, just as the tribe did under Strauss' direction when they retained the Ashes in Australia in 2010/11.
Albeit overshadowed slightly by stories of transfer deadlines, wage battles and poor refereeing in the mainstream sports news agenda, a national passion for cricket is undoubtedly still present and this will continue to build further as we edge closer to the Ashes Tour. Hats off also to the ever-faithful Barmy Army, currently serving time in New Zealand, whose trumpeting tones are a refreshing reminder that the gentleman's game still attracts an impressive level of support, while never taking itself too seriously.
As a lifelong cricket fan myself, I am always pleased to speak to others who follow the sport all year round and not just as an excuse for an all-inclusive trip to Australia or a session of Aussie-bashing. Having said that, when Clarke brings his men here this summer, I will not shy away from joining in, regardless of my girlfriend's nationality. "Can I wear my Australia shirt to Lords? No".
This summer, I predict business as usual for England. Thankfully, recent English success against Australia means I can say this with a sizeable degree of certainty. While I'm sure each test will be as hard-fought as always, with 'Mitchell Johnson' chants ringing around every ground that he visits, I cannot help but predict an England victory before many have even looked further than the current series in NZ. As much as I would love to go on about the multitude of strengths of each player in the England squad, the main reason for my placing us as firm favourites this summer is not so much due to our fantastic bowling attack and ever-improving top seven, but more so due to the lack of form and poor discipline from our opponents; the latter of which has been well-documented over the last few weeks. So here I will give my reasons as to why Australia will not win the Ashes, as opposed to why England will.
First and foremost, Australia have just been beaten 3-0 by India; a side which England beat 2-1 earlier in the cricket calendar. I am aware that this was England's first series win in India since 1984 but the manner in which we won – and the fact that James Anderson's nine dismissals of once-God Sachin Tendulkar edged the 39 year old closer to retirement – were extremely impressive.
Australia's performance during their tour of India suggests that their problem is not so much batting, although their opening pair in the form of Cowan and Warner is anything but orthodox. Rather, their bowling attack is a major cause for concern. Yes, Siddle is top class; an old-fashioned, aggressive fast bowler, although a questionable character, but Mitchell Johnson? He has never really put forward a solid reason as to why he continues to be picked. I've never seen a bowler capitulate, take a wicket with a full toss, and further capitulate quite to the standard of Johnson. Now he's been sent home for not doing his homework, so I'm not sure where that leaves him; probably tied up in detention.
At one point I viewed Mitchell Starc as a hot prospect, as is often the case when a young new player enters the fray. But watching him go for 50 off 10 for no return in the final innings of the last test was a 'starc' reminder of the problems Australia face in the bowling department.
Lyon and Doherty: spinners who don't. I position Matt Prior as on a par with Mahendra Singh Dhoni as a wicket-keeper batsman. I also like to think that Prior will take apart the Australian spinners to a similar extent, as will KP…if his love of the big-stage still remains.
Watson, although not the most popular guy amongst opposition (and also known for slacking on the homework front), is a batsman with talent that no-one can knock. With natural ability and an aesthetically pleasing cover drive, he, along with Clarke, will be under pressure to score 'big hundreds' so that the bowling mediocrity has some sort of insurance.
I thought Clarke spoke exceptionally well with regard to the recent ill-discipline of four of his team. He is Cricket Australia's saving grace; a great man and a great cricketer. If the Australian side have anything to celebrate at the moment, it's Captain Clarke. Let's hope he's around for a while longer.
People will point out the inexperience in the Australian team and throw around clichés like 'building for the future' and 'promising young players'. Yes, they are inexperienced, but with the first Ashes test under four months away, experience will not be gained between now and then. I must also point out that I don't think the younger players are particularly promising.
Under Alistair Cook, English cricket is becoming the pride of the country, which makes a nice change.
My prediction for this summer…..England to win the series 3-0 and the weather taking the obligatory 2 matches.
Word by Ben Cossor.
Business as usual for Cook's England