2018 has been a stellar year. We have grown to a 90 strong agency, welcomed some excellent new clients as well as continuing to work with some of the best brands, businesses, and entrepreneurs across a variety of sectors.
The start of 2018 was an exciting time for our business as we evolved from PHA Media to The PHA Group. This evolution came about after many months of navel-gazing and realising that as a business we had changed significantly since our inception 14 years earlier, yet our own brand hadn't reflected this change.   We lacked one key message to explain what we are all about. We required a new brand narrative and identity to that reflected our growth and presented a cohesive and authentic story to our staff and to the outside world.
So, we were delighted to become The PHA Group; Vibrant people who deliver. Simple
Our new brand and identity encapsulated the essence of what we have always been about and what truly sets us apart from our competitors; our people. We recognised that to get the best out of our people, we needed to empower them, and create a culture which will enable them to thrive.  We wanted 2018, our first year as The PHA Group to be the year that we celebrated our most important asset, our people, in a special way.  And so, in recognition of our people, we launched our own internal campaign called 'Show us what you're made of'. We challenged every one of our employees to take on something they had always wanted to do throughout 2018, a pledge to do something that would take them out of their comfort zone and give them an opportunity to show us what they were made of.  The pledge could be personal or professional, all that mattered was that it was a challenge to the individual and gave them the opportunity to demonstrate why the people at The PHA Group are so vibrant.
As a result, we have had employees raise over £5,000 for charities, run marathons, climb or cycle multiple mountains across the globe, learn Braille, volunteer hundreds of hours, write a children's book reconnect with family members, learn to speak foreign languages and realise passions for cooking, fishing, and cycling. We were overwhelmed with the stories and what our people achieved.
To add a special incentive to encourage individuals to take part there were three very special prizes up for grabs for every individual that completed their pledge, with the top three winners being selected by an independent judging panel. The person with the most compelling journey would be rewarded with tickets to a holiday destination of their choice anywhere in the world plus spending money. Second place would be treated to a weekend away in the UK and third place would be allowed to indulge in a dinner for two at a top London restaurant. This year-long campaign was designed to encourage development, encourage the achievement of personal goals and champion the importance of a great work/life balance.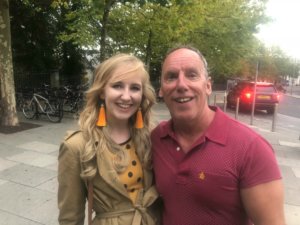 Angel, Social Media Assistant set out on an extremely personal challenge to reconnect with her birth father; 'My pledge was very personal and tough to share at times, but that's exactly why I chose it. When I heard about the pledge scheme, I asked myself what I've never been brave enough to do and meeting my dad was the one thing I'd always avoided – but not anymore.'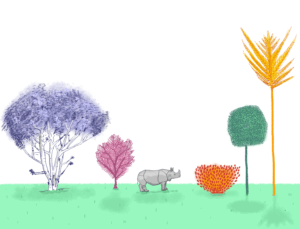 Celia, Senior Account Manager said 'I've always agreed with the saying "if you want something done, ask a busy person" but the pledge made me realise how much more I could do with my spare time'
Last week marked the end of the campaign and it was time to pick our winners. Our New York partner agency, 5W, generously agreed to take on the role of independent judges, with three of their senior Directors forming the panel.
Dara Busch, Executive Vice President, Consumer Practice "We were blown away with how real and personal the individuals got with us".
Shane Russell, Senior Vice President, Technology "It was really cool to see how people adapted the pledge to their lives and goals"
Matthew Caiola, Executive Vice President, Corporate and Technology Practices "So many of the pledges showed incredible selflessness"
At The PHA Group Christmas party on Friday, we announced the winners of 'Show us what you're made of' and were delighted to crown Holly Hale, Junior Account Manager our overall winner for completing L'Étape du Tour, one of the world's most grueling cycling races. Described as 'sitting on a bike at full resistance for 11 hours' Holly managed to take on the tremendous challenge where only 6% of the 15,000 participants were female after dedicating herself to hundreds of hours of training in preparation.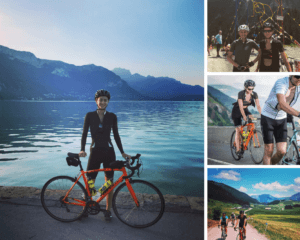 Holly explains: 'As soon as the pledges were announced I knew I had to give it my best. I really enjoyed the months of training and preparing for the event itself. Now that it's all over I miss having that one thing to work towards and focus on. Naturally, the prizes were a big incentive to keep working towards achieving my pledge. Having said that, equally as important as the possibility of winning an amazing prize was having everyone in the company know what my pledge was, and what I was trying to achieve. It made me accountable and it meant that I would be letting people down if I didn't complete my pledge. Overall a great experience with an even better result!'
In joint second place was Hayley, Senior Marketing Manager, and Rory, Account Executive. Both pledgees achieved an outstanding number of voluntary hours to help organisations close to both of their hearts.
Rory said 'I've wanted to help people who suffer from mental health for some time now following battles with depression myself. After a bit of exploring I've found myself working for a charity that provides emotional support for people suffering from mental illness through a phone line and text care service. Working on the phones has been challenging and emotional at times, but I enjoy it and feel like I'm making a difference. The pledge really gave me the kick I needed to turn an ambition into a reality, and hopefully, this is just the start of a lifetime helping those with mental illnesses.'
Hayley said "I've wanted to do more volunteer work for some time now and the pledge presented the perfect opportunity. I have really enjoyed helping lots of different organisations and will continue to support many of them in 2019."
In joint third was Celia, Senior Account Manager, who pledged to create a children's book, which is currently being reviewed by an agent and publisher and provide pro-bono work for a charity supporting blind and partially sighted individuals.  With Angel, social media assistant also securing third place for her commitment to such an emotional journey to reconnect with her dad.
As an organisation we couldn't be prouder of all the employees who took part in the process and we're delighted to hear so many are continuing into the new year with their new skills, commitments, and journeys.
As for 2019 at The PHA Group we have committed to another huge opportunity for our staff showing the industry just how Vibrant we all are.
Stay tuned for more…