Consumers are becoming increasingly sceptical of traditional forms of advertising and marketing. Instead, they would rather buy into businesses through a recommendation which feels genuine and authentic.
Positive reviews within the media can offer your businesses the opportunity to connect with customers or audiences on a more personal level and gain their trust. Each review is a form of promotion, as it exposes your business' name, product, or service to its readers – thus increasing their awareness of who you are and what you have to offer.
A glowing review within a newspaper, magazine, online, or on the TV and Radio, is extremely powerful, as it has the power to reach large audiences and encourage people to invest time and money into your business.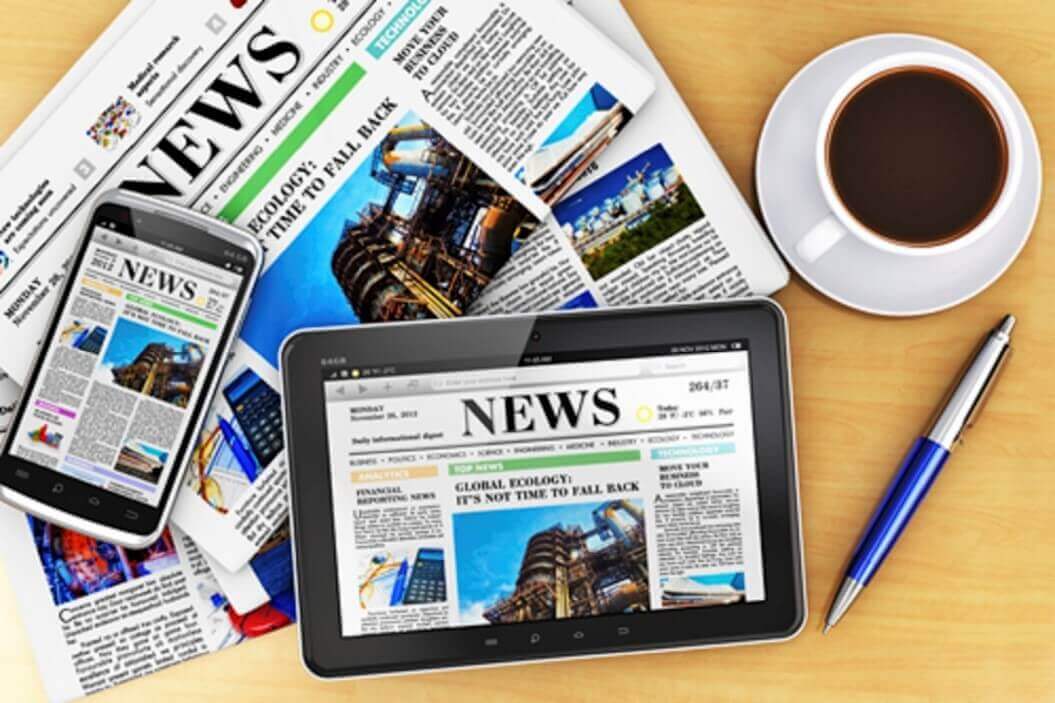 Not only can this positive coverage help to elevate your reputation and bring new customers to your door, but it can also improve your search rankings online, spark 'word of mouth', and allow you to communicate with audiences that you have struggled to reach before – making it an integral part of your marketing and communications strategy!
But how can this be achieved? Here we give you an insight into the world of PRs, and how they are able to benefit your business by generating positive reviews within the media:
STRONG JOURNALIST RELATIONSHIPS
To achieve a flattering review for your business, product, or service, it is vital to communicate with the right type of journalist – at the right type of media title.
PRs spend a lot of time building and maintaining strong relationships with journalists, learning what they want in terms of news, topics, and products, and delivering it to them in the right way. So, when a new business comes on board and needs their profile raising, PRs can leverage these strong relationships to capture the interest of journalists, communicate the business' key messages and, ultimately, deliver positive, high impact review coverage.
For example, last year The PHA Group was employed by the global home appliance manufacturer, SharkNinja, to help raise awareness of the new Ninja Coffee Bar. To achieve this goal, we reached out to our vast list of media contacts and invited them to a 'Coffee Morning' event in London where they could try out the Ninja Coffee Bar for themselves. The event saw 60 high profile journalists in attendance and, as a result, generated over 60 positive reviews – in titles such as the Daily Mail, Good Housekeeping, Cosmopolitan, Telegraph.co.uk, Red Online, Mail Online, Stylist Online, Harper's Bazaar Online, Look, Now and The Sun on Sunday.
MEDIA TRIALS
Offering the media, the chance to experience your brand first hand is another great PR technique, if carried out appropriately and correctly. By offering journalists the chance to trial a product or service, PRs can introduce a business to journalists in a more personalised way, ensuring that it will be at the forefront of their minds going forward.
Of course, any review given by a journalist will be based on their personal opinions and experiences, which can never be controlled by a brand or a PR! What we can do is understand in advance what information the journalist needs, or what experience they are expecting, and ensure that this is delivered during the trial so that they have everything they need, and have had the best possible experience of the brand, when writing up their review.
For example, last year the revolutionary food and nutrition app, EDO, approached The PHA Group and asked us to help drive more app downloads, by generating positive reviews within the media. To achieve this, we approached selected media to offer them a trial of the app. During these trials our team provided each journalist with a step-by-step guide on EDO, helping them to understand how to use the app to unlock nutritional information about the foods they were consuming.
Because of this personalised experience, we managed to generate over 20 positive reviews for the app over a short three-month period – across influential titles such as the Mail Online, Notebook, Cosmopolitan, Marie Claire, Metro, London Evening Standard and Woman's Own. The Mail Online alone article generated over 2,000 downloads in just one day and the Cosmopolitan piece led to 900 downloads after a week of publication!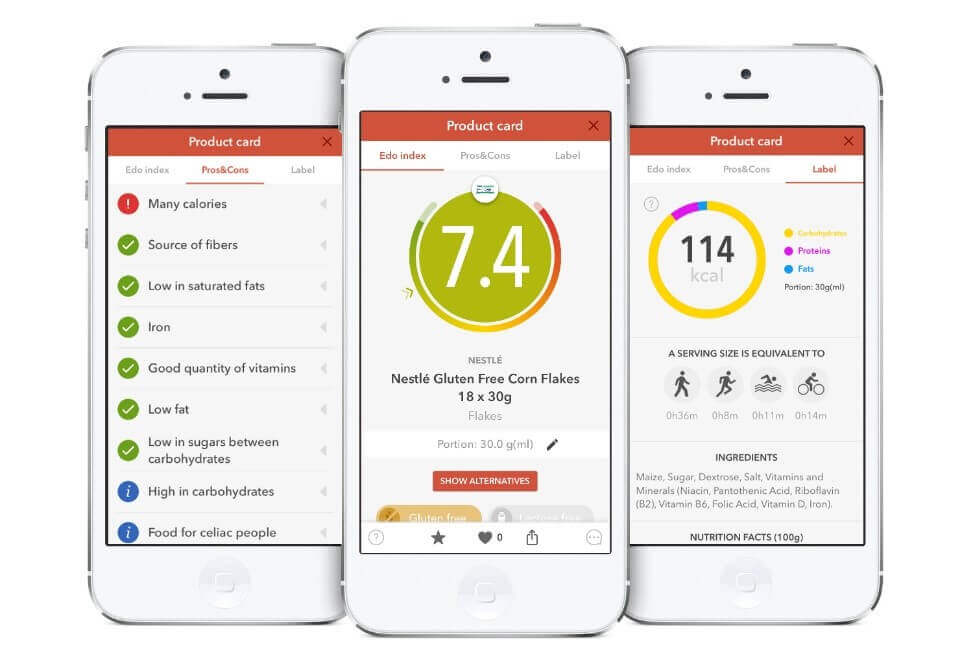 CREATIVENESS
'Creativity' is a skill that PRs frequently use to create a buzz around their client's product, brand, or service. Cooking up fresh and creative ideas by 'thinking outside the box' can help to capture the media's attention.
For example, to announce the launch the Zyliss Control Knives we organised an experiential event which invited the media to take part in a 'Cutting Edge Masterclass', where attendees were able to brush up on their chopping skills and try out the new knives. The event was held at L'Atelier De Chefs on Wigmore Street and to provide an additional draw for the media we arranged for celebrity face Nadia Sawalha to host on the day. The masterclass saw an attendance of 20 key journalists which then resulted in 29 pieces of positive review coverage for the new launch including Daily Mirror, Daily Mail Weekend, Daily Star Sunday, My Weekly, Your Home, Prima online and Good Housekeeping online.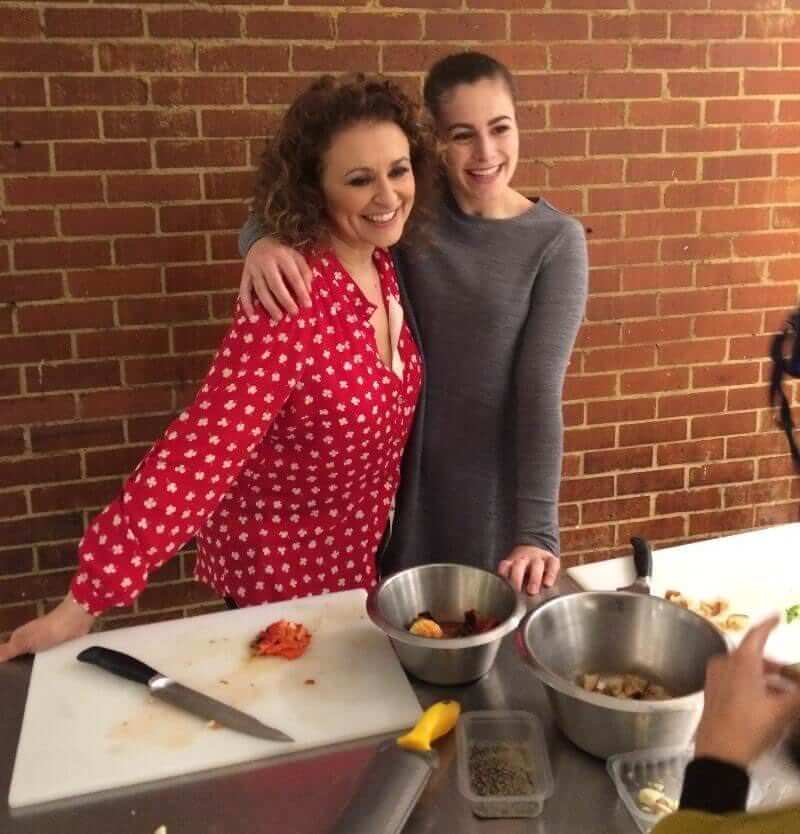 WORKING WITH CELEBRITIES, INFLUENCERS, & BLOGGERS
Working with celebrities, influencers and bloggers is another popular PR tactic which can help to boost awareness of a business and drive sales, through positive reviews.
Whether they are posting about a service on social media, being photographed using a branded product, or attending an event – these influential personalities can help to shine a light on a business by bringing it to the attention of their fans and followers.
Before working with influential personalities, PRs will identify which personalities would be a good fit for the business and who would be able to communicate the business' key messages with the right audiences.
Using this approach, at The PHA Group, we recently hosted an event to introduce key digital influencers to the new Simply Straight from JML Direct. Over 20 reputable influencers, including – The Collyer Twins, Made in Chelsea's Nicola Hughes, The Fashion Rubix and Talented Lex – were invited to attend a special evening event held at the ME Hotel's Personality Suite. At the event, attendees were welcomed by celebrity hairstylist Darren Ambrose who provided one-on-one styling sessions, using the Simply Straight, throughout the evening. The event led to over 30 reviews of the Simply Straight product across the influencers' websites and social media channels and because of this coverage, the Simply Straight product was ranked on page 1 of Google for the key search term 'hair straightening brush' for over 6 months.