Believe it or not, some of us are old enough to remember when the hashtag was a rather innocuous button on your keypad, reserved only for early internet users and developers, who used the symbol to label groups and topics. When Chris Messina tweeted to suggest that the platform introduce the hashtag to group topics and conversations, little did he know he was launching a cultural phenomenon.
Hashtags make your content more discoverable, but is your brand using them correctly? Regulations and techniques vary across Facebook, Instagram and Twitter; here is our quick guide on how to use hashtags most effectively.
Twitter
With its 280-character limit per tweet, every character counts when posting on Twitter. The great thing about twitter is that any word can be discoverable from the search bar even if it is hashtagged or not.
Nonetheless, hashtags are still a useful tool to use when tweeting, but in most instances, one or two hashtags per tweet is more than enough. Make those hashtags the theme of what you are tweeting about, such as the example above of #NationalCroissantDay. Creating light-hearted content that is relevant to your business will generate a wider audience reach; #WorldCroissantDay would be great for a bakery business for example. It can be tempting to join in on all trending topics, but it is best to keep your content on-brand, as you don't want your followers to become confused. There are many micro-holidays throughout the year that often trend on Twitter, there is bound to be at least one that is relevant to your industry. You can find out about any upcoming dates using calendar websites such as Days of the Year. As well as keeping an eye on upcoming holidays, check the trending hashtags on Twitter's homepage daily.
There can be times of the year where it can be difficult to find relevant topics, but there are daily themed hashtags that you could consider using:
#MondayMotivation
#TravelTuesday
#WednesdayWisdom
#ThrowbackThursday
#FridayFeeling
#SelfieSunday
These hashtags trend week-on-week so if you have a post ready in your content plan that is scheduled for Tuesday, consider rescheduling for #WednesdayWisdom. Hashtags such as these are broad and can be used for a variety of subjects.
Instagram
We can all agree that Instagram is the 'vainest' of all of the platforms, which means maximum engagement is always the goal with every Instagram post. Instagram allows up to thirty hashtags to be included in one post, but using the maximum amount is not always necessary. A handful of well-chosen hashtags can work just as well.
Choosing which hashtags to include in your posts can be daunting as there are so many options, but you should always keep the tags relevant. For example, although #fashion has over six-hundred-million posts on Instagram, if you are a chocolate brand it's best you stick to #chocolatelover hashtags instead.
There are many websites that can source hashtags for you such as http://best-hashtags.com. Type in a subject matter and the website suggests a selection of relevant tags for you to simply copy and paste.
Another way to source hashtags is to look at your competitors and see what hashtags they are using. This will tell you what your target audience is searching for. There is also the old-fashioned manual search. Instagram's search tab will tell you how many times a hashtag has been used, which will indicate if it is worthwhile using in your post. Search a relevant word to your business and a drop-down list of options that include the word you searched for will appear.
Although it may seem a good idea to choose hashtags that are the most popular on Instagram such as #love, a tag that can almost apply to anything, it is best to vary the hashtags you use. Pick some that are less popular with around 15,000 hashtag mentions and your post is more likely to be seen for longer. This is because when a 'top hashtag' is used, there are potentially hundreds of people tagging the same word as you are at the same time, which moves your post further down the page and therefore it is less likely to be seen. If you choose a more niche term your post will be discoverable for much longer and therefore have better reach instead of a short-lived burst of engagements.
After choosing your hashtags, you now need to decide where you are going to put them. As Instagram is all about aesthetics, we would recommend hiding them as much as possible.
Instead of including a hashtag in the middle of a caption, there are two options that look a lot sleeker:
Include the hashtags in the comments of your post. This way they will only be seen in the app when users actively select 'View Comments'.
Include the hashtags in the copy (shown below). Instagram favours shorter copy overall which means if a long caption is included with a post only the first two lines of the caption appear. Users have to select 'See More' to view the entire caption. However, Instagram does not allow users to include line breaks. An easy way to get around this is to include a character of some sort, a full stop is the most popular option, on 5 of the lines.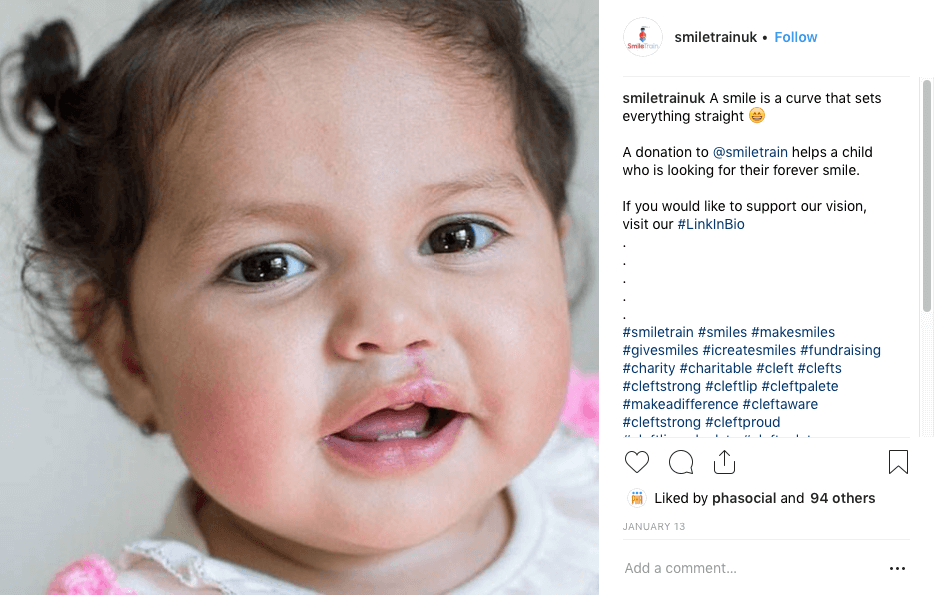 We have tested both methods across different clients and have noticed no difference in engagement. It is purely preference for each individual.
Facebook
Facebook introduced hashtags in 2013, which is surprising considering they are still rarely used. There is even research to suggest that posts that include hashtags get less engagement compared to those without hashtags. Facebook started as a community for friends which contribute to why hashtags don't translate well on this platform. Facebook is a more authentic and honest platform compared to Instagram, which can cause an audience to lose interest and trust if a brand floods their posts with hashtags. They simply don't want to interact with the post when #every other #word is a #hashtag. Distracting, isn't it?
Another reason hashtags don't work on Facebook is because often brands cross-post from Twitter and Instagram to Facebook, which exposes a brand to be, essentially, lazy. If you are not making original content for each platform, your audience will often choose to not interact with your content. Tones vary across platforms and therefore every brand should be taking the time to tailor what they post. It's a time-consuming process but with much better results.
There are certain circumstances where hashtags can work well for engagement and reach on Facebook such as competitions. Starting your post with '#WIN' will ensure more entries as users who often enter competitions will search for this tag. However, if you want your competition to grow your audience authentically and engage with users who are in line with your target consumer, this may not be the right technique. People who are not interested in your brand will now be entering purely because there is something free up for grabs.
Despite all the negativity around using hashtags in Facebook posts, it's not a complete faux pas. One hashtag in a post, two at a maximum, would not be detrimental to your post. Perhaps steer clear from including the hashtag in the middle of the sentence and instead include the hashtag at the end of a post to enclose the overriding theme of the post.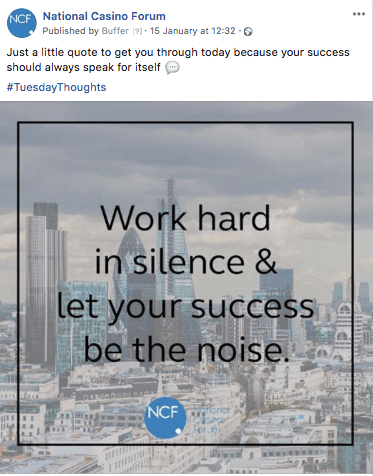 In conclusion, the world of hashtags may seem a minefield, one thing is for sure – it is always wise to stay relevant to what you are posting. You should also remember to choose quality over quantity when it comes to hashtags; one or two is more than enough for Twitter and Facebook. Instagram is the only platform where it is wise to use a handful but be considerate to how these affect the aesthetics of your post. Overall, there are many trending hashtags that you can jump on as a brand that are within your field as well as broader hashtags that will allow you to reach a wider audience.
Here at PHA Social we pride ourselves on keeping up-to-date with social media trends and we are experts in a wide range of areas. We are able to give insight to our clients and save them the leg work of having to source their own strategy. If you would like to hear more, contact us.