At a time when many charities would usually be in the midst of launching fundraising campaigns, having supporters take part in mass participation events, and visiting schools and businesses to spread awareness of their cause; the current Covid-19 crisis has forced many charities to stop in their tracks, quickly re-strategize, and change the way they promote and encourage engagement in fundraising campaigns. So, what can be done at a time when the whole country is self-isolating?
As consumers turn to their mobile phones and laptops to stay connected with others, there are opportunities for charities to 'digitally-adapt' their existing initiatives (or even launch new ones) to ensure that brand awareness remains high and funds continue to be raised.  It's more important than ever before for charities to find a way to tap into online conversations and engage with their target audiences through virtual platforms – whilst ensuring that the messages and language they use remains sensitive to the current landscape.
Digitally adapting is an approach we recently took with our long-standing charity client, Smile Train. Every April, Smile Train – the international children's cleft charity  –  launches the Big Smile Tea Party; an annual fundraiser which encourages friends, family and colleagues to come together over a cup of tea and some freshly baked goods, whilst raising money for children with clefts globally.
As seeing friends, families and colleagues in person would not be possible for the 2020 Big Smile Tea Party, we suggested that Smile Train give their favourite annual fundraiser a new virtual twist this year and created The Big Virtual Cuppa – a campaign that would ensure the Big Smile Tea Party still went ahead, but in a virtual way!
On Wednesday 1st April (between 3pm-6m), we launched The Big Virtual Cuppa; a nationwide tea party which encouraged people across the country to switch on their mobiles, laptops and tablets, boil the kettle, and have a 'good old  virtual natter' with the people they love, whilst donating to Smile Train.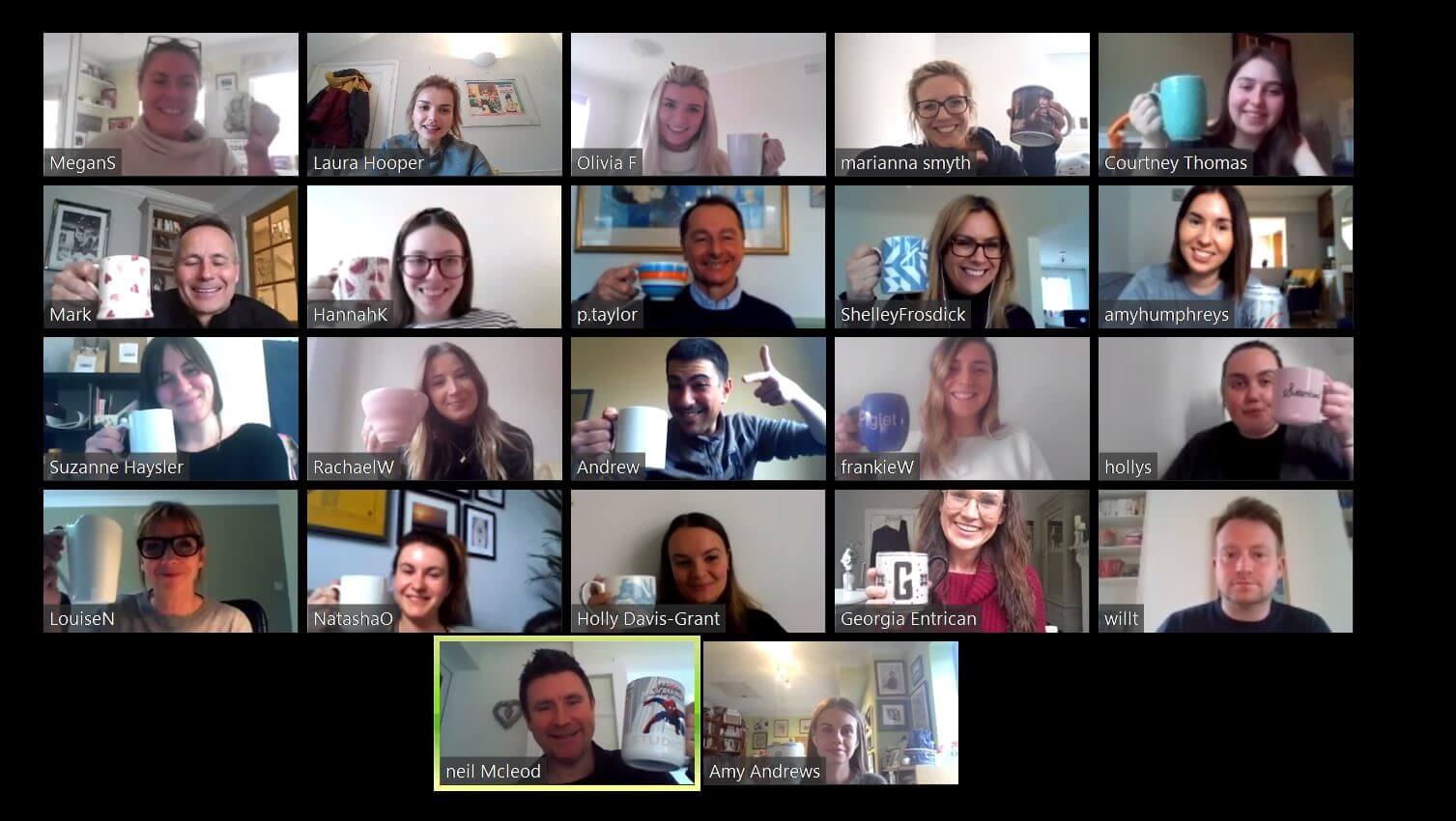 With only a short amount of time to re-focus the campaign, we quickly implemented a series of tactics ahead of the launch which would help to promote The Big Virtual Cuppa to lots of different demographics – including the sharing of bespoke recipes on Smile Train's social media channels, reaching out to the national, consumer, parenting and food & drink media to encourage them to include the campaign in their 'things to do' roundups, and asking family-friendly celebrities and influencers to let their followers know about the campaign (as well as taking part).
Big Virtual Cuppa's took place across the UK, with well-known faces including Loose Women's Nadia Sawalha, the UK's favourite puppet duo, Sooty and Sweep, leading parenting influencer, PinkPeonyHome and popular lifestyle influencers, WeAreTwinset all holding their own Big Virtual Cuppa – or encouraging followers to host one. These posts had a combined reach in excess of 1.5 million and multiple tagged tea party posts.
PR highlights included well known lifestyle titles, Be Kind, Female First, and Veggie, as well as the popular charity title, Charity Today, all publishing dedicated features about The Big Virtual Cuppa on their websites. The leading third sector website, Charity Times and national news website, Express.co.uk, are also planning to feature The Big Virtual Cuppa in a wider feature about charities which are positively adapting to the current Covid-19 climate.
Overall, the campaign was a huge success, demonstrating how adapting to new behaviours and being fleet of foot can generate significant engagement for charities at this challenging and unprecedented time.
If you're interested in learning more about our third sector PR and social media services at The PHA Group, get in touch today and have a chat with one of our experts.