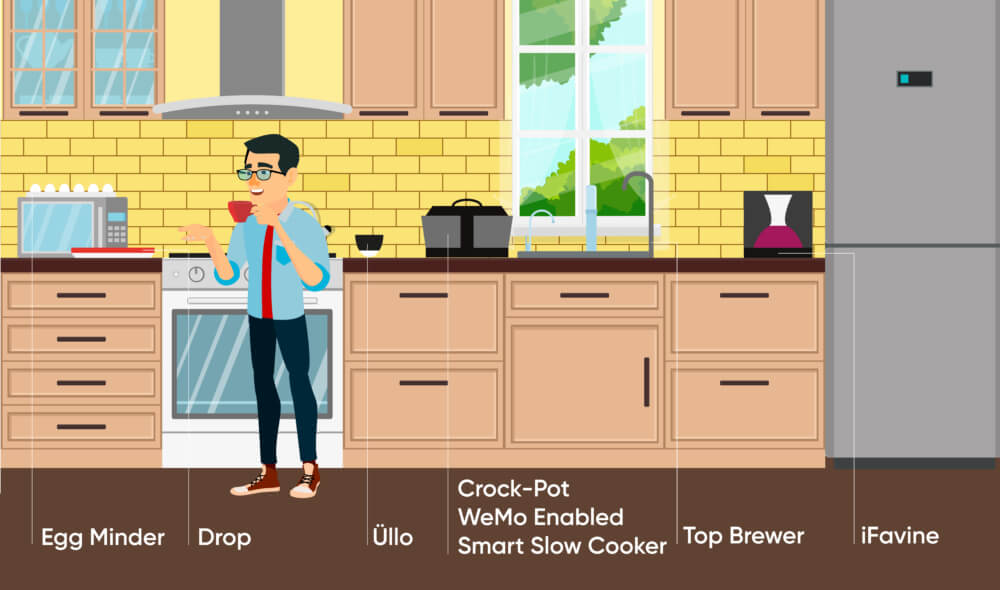 We've reached the heart of the home- the kitchen. Where smart technology has taken off, from fridges that remind you when you are low on milk or instant coffee taps, the possibilities are endless.
If you're like me, your time poor and a terrible cook, these gadgets will make your life that little bit easier, allowing you to relax and unwind in the evening.
Here are a few that are on our Christmas wish list:
This is the ultimate bean to cup coffee tap. The sleek tap sits on the top of your counter and the free app (which you can even sync to your Apple watch) allows you to select your favourite coffee. The Top Brewer will revolutionise your morning routine and looks great in your kitchen or even your office (if your boss is feeling generous).
This little gadget might be a step too far for some, but for those with big families or just a love of eggs, the egg minder is a nifty little tool. Linked to your smartphone, the egg minder tells you how many eggs you have left, and when best to eat them, with a light system telling you which ones are the oldest.
For those that are serious about their wine, the iSommelier is the perfect addition to their home. Rather than decanting your wine the day before, this decanter has a built-in air filtration system which produces 90% pure oxygen. This is then passed through the body of the wine, essentially accelerating the ageing effect and producing a smoother taste. The system also comes with a timer, ensuring it is tailored to your tipple of choice.
Crock-Pot Wemo Smart Cooker
A staple of many people's kitchen, the slow cooker has had an upgrade, with Crock-Pot's Wi-Fi enabled smart cooker allowing you to adjust your cooker from your phone, removing the last-minute panic that you forgot to turn it on in the first place! Using the free WeMo app, you never need to comprise on quality again.
If like me, you tend to just throw everything into a dish and hope for the best, the Drop Scale is your saviour. As well as being your traditional scale, the Drop Scale can also guide you through recipes, adjusting the recipe to suit the amount of ingredients you have. So, if you have any left overs that don't quite fit into your dish, the scales ensure you can still get perfect results.
The Ullo wine purifier allows you to return your wine back to its natural state by removing the sulphates which contribute to that sore head the next day. Whether it's a glass or a bottle Ullo can adjust the filter to suit red or white, making sure the balance of the wine is maintained.
Do you have a gadget which you would like to launch in the UK market? Why not speak to one of our award-winning team today about what PR could do for you and your business.