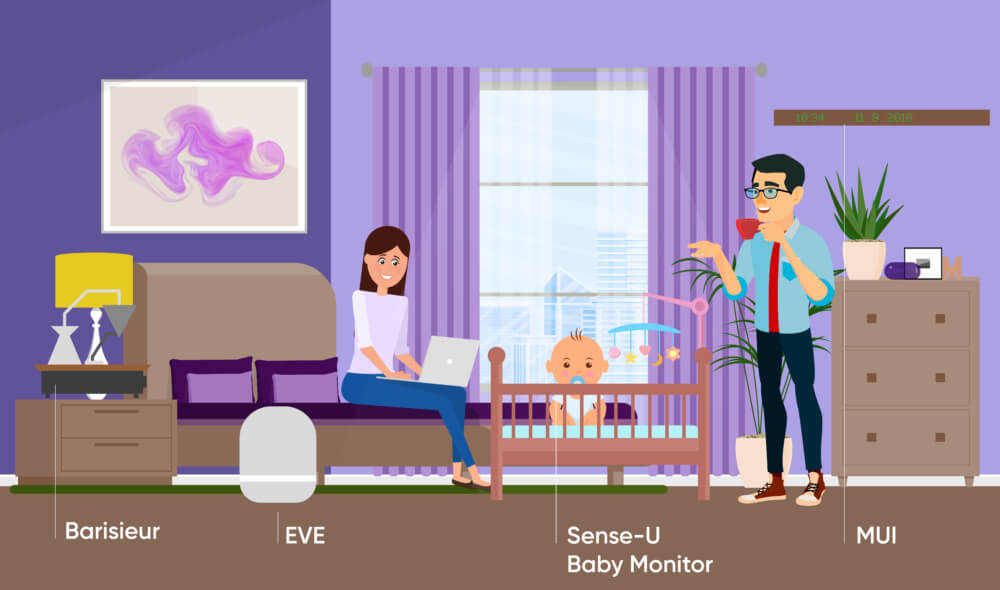 A few years ago, the idea of a smart home was unheard of, but in the last two years, we have witnessed the ownership of smart devices double. If you're sat there thinking there's nothing wrong with my house as it is, why do I need it to be smarter, the answer is two-fold. Firstly, it's convenient. Nearly every device made nowadays has an ability to connect to the internet, from your watch to your coffee machine or your fridge to your phone, so imagine if you could control it all from one device or even through a voice-controlled assistant?
Secondly, a smart home can learn with you, and slowly become automated, removing the need for mundane tasks and making your life easier. Simple changes, such as the kettle switching on as you pull up to your house, or your fridge automatically ordering milk when you're low will free up your time.
We're kicking off our connected series with the smart bedroom, picking out our favourite gadgets that will take your bedroom from the stone age to the new age:
If like me, you're not a morning person, the Barisieur is set to become your new best friend. The alarm clock eases you into your day by having a cup of tea or coffee ready and waiting for you when you wake up. The sleek design brings back memories of record plays and happiness as it sets you up for the day.
Rather than be limited to restrictive architecture or thin walls, you can make your bedroom the centre of hygge by using Eve, the nomadic heating and luminous sphere. Designed to restore balance to any room, the portable light and heater can be used throughout the year and will be available this month.
Unlike many smart gadgets that come covered in bells and whistles, mui is a much subtler device. The block, while coming across as a simple piece of wood, allows you to control your homes' temperature, read your text messages and check the weather without it become the focal point of the room.
This portable and easy to use clip can be attached to any baby's swaddle or onesie and provide instant reassurance to new parents. The sensor, which can be linked to your phone, will notify you when your baby is sleeping on his or her stomach as well as when they are overheating, giving you peace of mind in the evenings.
Do you have a gadget which you would like to launch in the UK market? Why not speak to one of our award-winning team today about what PR could do for you and your business.