In January many of us make new year's resolutions, a new goal or target to achieve going into the new calendar year. Whether it's to kick a habit, learn a new skill or set a challenge, or even learn a new language. For most of us, we all land on the same goal after a festive period of indulgence – to lose weight and get back into our fitness regimes.
January has become a notorious time of the year for both gym and exercise classes to see record numbers and attendance figures skyrocket.
Unfortunately, though this impact doesn't last for long, for most resolutions are broken before February and many people quitting those memberships in March and April.
So, what can fitness brands do to make sure they maximise their brand awareness for this competitive period and keep new customers and retained engaged all year round?
Building up to January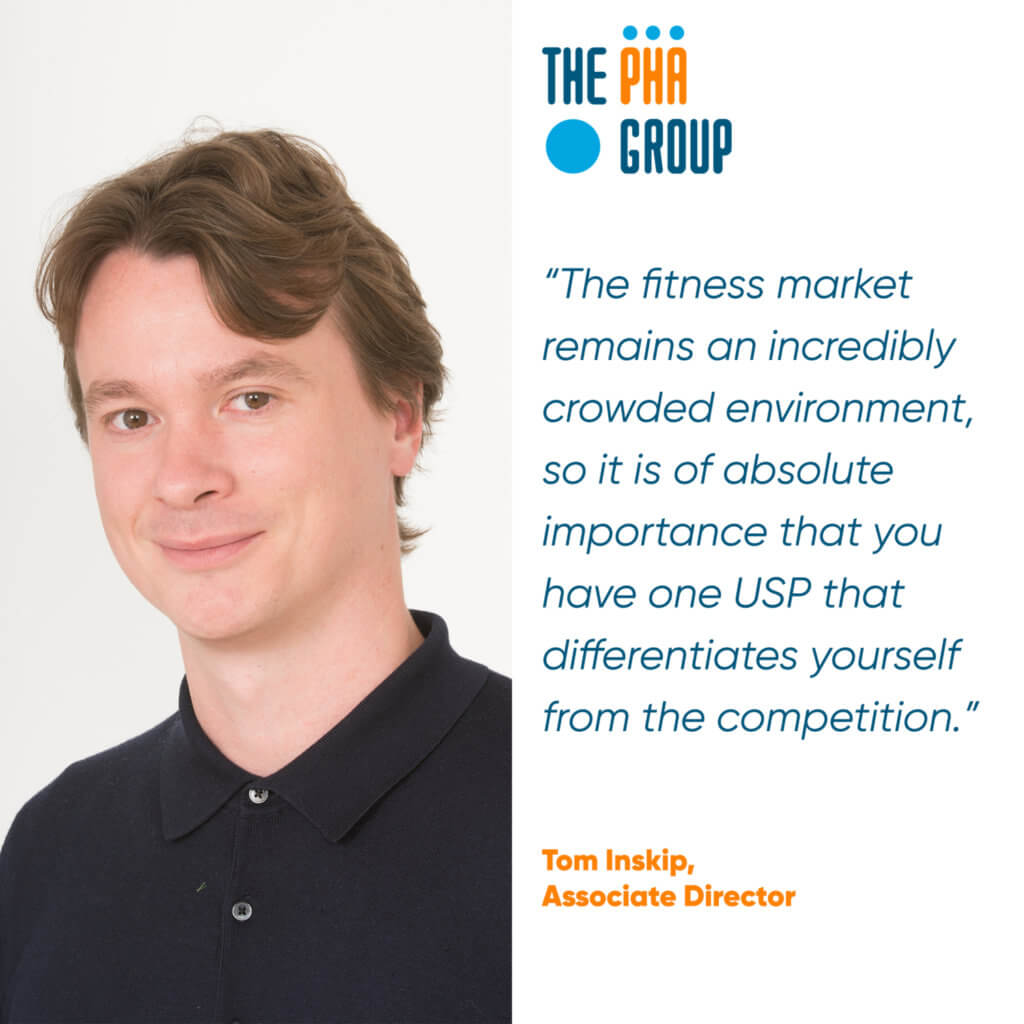 Breaking into the fitness market at any time of the year can be a daunting prospect but trying to crack it in the build-up to the January rush is a real challenge. Tom Inskip, Associate Director says 'The fitness market remains an incredibly crowded environment, so it is of absolute importance that you have one USP that differentiates yourself from the competition.
The latest craze and one which certainly differentiates itself from the competition is Rowbots. The class combines the rower with explosive floor-work and mental conditioning leaving you with the complete workout for both body and mind.
But for Rowbots to be a success come January, planning and preparation is required. You can't expect an offering to be at maximum capacity at the turn of the year, if consumers don't know what it is you have to offer and in turn how to access it.
Rowbots, which is still relatively new to the market,  have begun offering new members enticing deals such as unlimited classes for a week for just £25. It's much more than just discounted workouts, it's a strategy. By offering incentives and promotions will ultimately increase their brand awareness and boost signups for the new year when the 'get fit' rush hits in January.
Hiring a PR agency
We might be biased, but we're also honest too. Working with a PR agency will give your business the best opportunity to maximise the moment.
The fitness industry is a saturated market, with hundreds of different offerings available to consumers. Using a PR agency allows you to extend your communications resources, have access to unrivalled contacts books and include other creative minds in your strategy. Most agencies are in touch with health and fitness journalists on a regular basis so know exactly who to put you in touch with and how to deliver the results you want for your business.
For example when we worked with Xercise4less, the leading low cost gym chain brand in the UK, our dedicated team spread the news of Xercise4less's January 5 day free gym pass offer. Aware of time constraints the team gained coverage ahead of the Christmas and New Year slot. Key pieces featured in the likes of Men's Health, Daily Express,  Cosmopolitan. There was also a prime time mention on This Morning where money saving expert Martin Lewis promoted the 5-day free gym pass.
Great content is key
Plateauing results can be a popular reason as to why people cancel their gym memberships. This typically happens when people start repeating the same workout without increasing intensity and frequency. Without correct knowledge or expertise of gym equipment, gym-goers are likely to stick to what they know.
In recent years fitness businesses like LDN Muscle and Maximuscle have blown the market wide open and helped to empower consumers to take control of their workouts by providing online libraries full of exercises, tips and useful advice.
Gym brands should note the power testimonials, transformation stories, and training guides and how they play a valuable role in keeping consumers engaged and enthused.
Corporate Social Responsibility
Corporate social responsibility has become one of the standard business practices of our time. Consumers now demand that companies start playing an active role in addressing social, cultural and environmental issues. Telling the story of how your fitness brand is helping the community or environment provides a great opportunity to enhance your profile in the media spotlight whilst also promoting a positive message to your customers.
For example, Europe's leading health, sports and leisure group, David Lloyd Clubs has recently launched its charity initiative, 'DL Giving' which focuses on volunteering and fundraising in local areas. They have reduced their CO2 emissions and is the only company in its sector to have held the Carbon Trust Double Standard award.
Would you like to discuss creative ideas for your business and plan your next campaign? Speak to a member of our team today, to find out how we could help deliver your best sales figures yet.