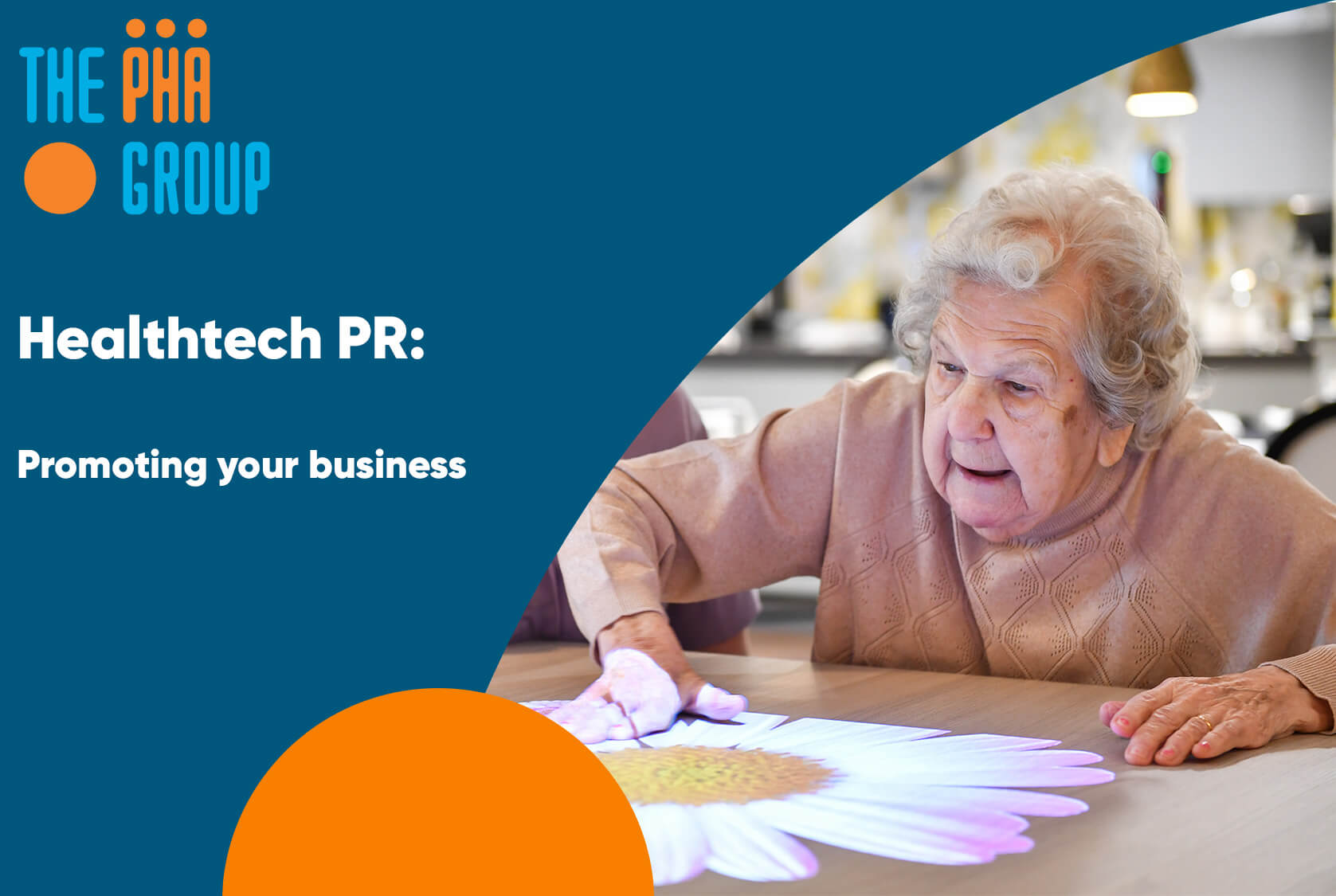 Over the past decade, the notion that health and technology doesn't mix has been widely challenged. Healthtech is now a booming industry, set to continue its rapid expansion due to our ageing population. In fact, research by Deloitte has shown the UK market for digital health is expected to grow to almost £3bn this year alone.
With healthtech on the rise, a key aim for us at PHA has been helping our clients get in front of the right audience – be it care homes, hospitals, or everyday consumers.
One of our key clients in the healthtech space is Shift8*, the company bringing the Tovertafel™, or 'The Magic Table™' as it is commonly known, to the UK and Ireland. Tovertafel™ is a series of award-winning games from the Netherlands, aimed at those living with mid-to-late stage dementia. Working in tandem with Tovertafel™'s business goals, we devised a PR strategy which would ensure the product was at the forefront of healthtech debates, and ultimately, in front of the right audience.
Personal story
Working with the co-founder, John Ramsay, who had left his career at a corporate law firm to pursue this social enterprise, we were able to share his story across the mainstream press, using his personal story as a way to hook in key audiences and raise awareness of the amazing work they are doing.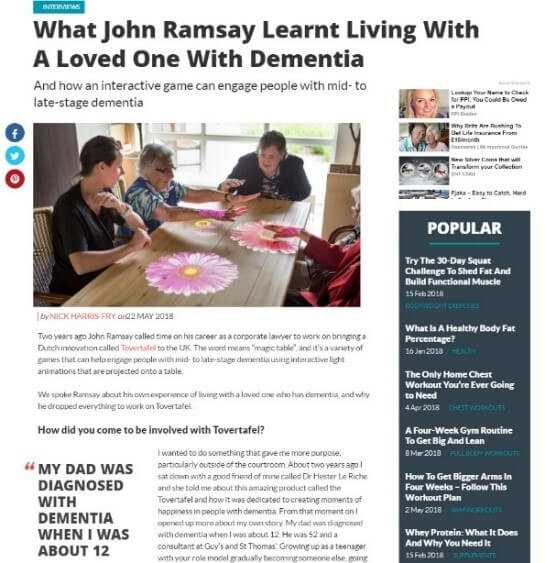 Hijacking the news
Using key awareness dates, such as World Alzheimer's Day in September, we hijacked the news agenda, raising awareness of the Tovertafel™ technology and putting its impact at the forefront of media conversations.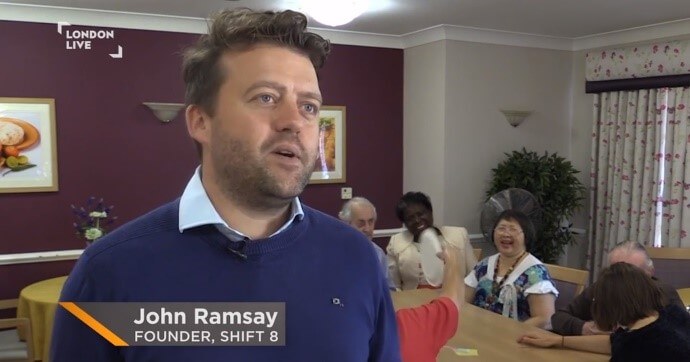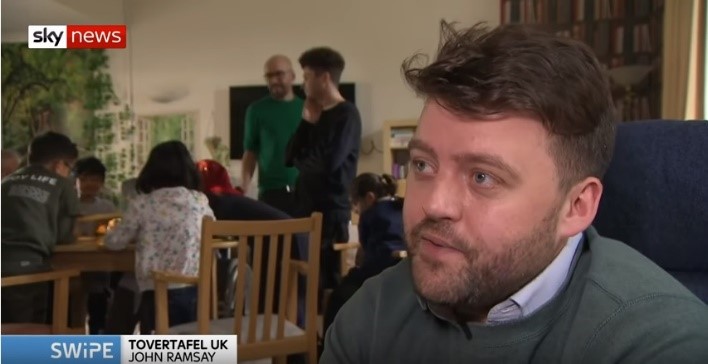 The impact of visuals
As Tovertafel™ is an extremely visual product, we wanted to showcase this through the coverage we secured. We worked with the team to secure a bank of photography to ensure our coverage was bringing this to life.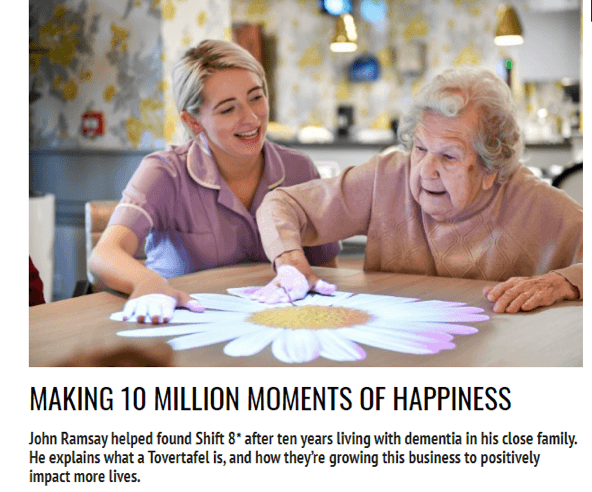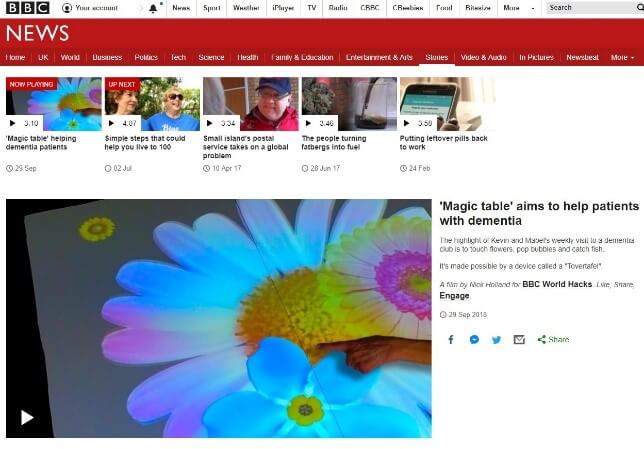 Media engagement
Inviting key journalists along to see the technology in action was also a key strand of activity, particularly as it is such a visual product, and one which sparks an emotional reaction for both the users and those who witness it in action.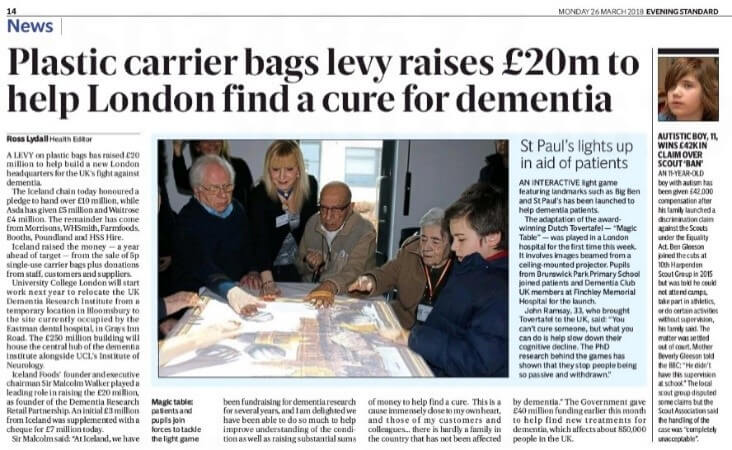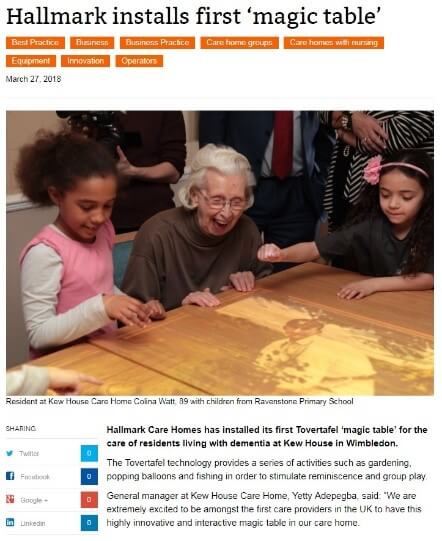 In almost a year, we've secured 65 pieces of coverage in the national, regional and trade press. Top national coverage included filming opportunities with BBC News, Sky News and London Live, as well as articles featured in The Daily Mail, The Spectator, HuffPost and GQ. A few pieces of top trade coverage included Saga, Care and Nursing Essentials and Retirement Matters.
Interested in hearing about how we might be able to help you promote your healthtech product or service? Speak to a member of our award-winning technology team today.
Promoting your healthtech product
In today's society, sport has arguably become more important to national pride and goodwill than anything else.
The feeling of euphoria across England while the football team excelled during this summer's World Cup in Russia was reminiscent of London in 2012 during the Olympic Games. An atmosphere not matched by any political vote, business success or new reality show heartthrob…
With as much influence as our sporting prowess processes, it is unsurprising that the pressures on the athletes are increasing, striving for that extra half a per cent, which often is the difference between wholescale success and failure.
This increased focus in the past decade has coincided with the dramatic surge in technology innovation and investment. Over 1,000 apps are launched every day across the world, with even more gadgets and the next "must have" items flying off the shelves.
We at The PHA Group see first-hand the sheer amount of incredible tech developments and their new applications being produced by businesses across the globe. From PropTech to MedTech, a new dawn is upon us, FitTech.
It's natural that the worlds of sport & fitness and technology have crossed paths to create the landscape we see today where innovation dramatically influences the way we watch, play, train and enjoy sport, with developments such as goal-line technology creating both front and back-page news.
From wearable tracking devices (leading brands include Garmin and Fitbit), personal-trainer-in-your-pocket apps (LDN Muscle & Madbarz are two of our favourites) to revolutionary injury prevention and curing accessories (Normatec & HyperIce's Vyper 2 are both well worth checking out for those aches and pains), these gadgets and many others can dramatically affect the way we live our sport and fitness lives.
Each creation has the ability to give someone that little extra they need to achieve a new goal – whether it's starting to exercise once a week, completing your eighth Ironman Triathlon or winning that first Olympic Gold; the insight and expertise provided by combining the great minds of fitness pioneers with technology developers can, has and will continue to transform the fitness landscape for the better.
With so many new tools and devices across each discipline, it is important that your brand receives the right media awareness and visibility it deserves. We are experts in putting your product or service in front of the right audience through a consistent and quality media campaign to help achieve your aims of helping athletes achieve theirs.
The race is on and FitTech is already strides ahead of the competition
How can you stand out as a challenger brand as UK fintech investment hits $16 billion?
Global fintech investment hit $57.9 billion in the first half of 2018, according to KPMG (up 34% on the $38.1 billion in the whole of 2017). The UK has driven this growth, attracting $16.1 billion in investment, making up more than half of the European total and more than 20 per cent of global funding.
This rapidly growing industry, which has sky-rocketed since the 2007 financial crisis, is now, unsurprisingly, saturated by start-ups all competing for the media spotlight.
To stand out, your company needs a comprehensive communications strategy to cut through the noise and navigate the media landscape, which itself is evolving all the time.
So, how can you get your fintech company noticed and sustain ongoing awareness in the mainstream media?
Know your target audience
Depending on whether you're a B2B or B2C company, you'll have a specific audience you're trying to reach and influence. Financial technology companies, by their very nature, often tick both boxes – they want to onboard corporate partners (to buy or implement the technology) while at the same time appeal to consumers to grow their userbase.
Your target audience, and the stage your business is at should be the first thing which determines your PR strategy. If you need to sign up corporate partners – be it a bank or a retailer for example – before consumers are able to use your service themselves, then you need to generate awareness of your brand in the business and industry media to reach decision-makers at these corporates. Getting consumer press coverage too soon could backfire if your product isn't ready for use, and could be hard to recover from.
Put simply, consider which audience you need to appeal to first, before choosing your target media.
Nail your brand positioning
To cut through the noise and have true media impact, you want to avoid being seen as "just another fintech start-up". How do you avoid this? By being crystal clear with a) a clear brand message for each market you operate in, b) clearly defined USPs and c) a value proposition that appeals to key stakeholders.
Too many start-ups rush to market and try to emulate the tech unicorns in terms of PR and brand awareness, but slow and steady will always win the race when it comes to taking time to fine-tune your brand position and key messages. Even your tone of voice needs to be nailed down before you break into the media – this needs to remain consistent over time, and shouldn't change, so getting it right the first time is key. PR agencies can help with this process, even before a media relations strategy begins, with the creation of messaging houses and tone of voice documents common practice at the start of any campaign.
Become an expert commentator
To be considered a market leader, you need credibility and authority. A great way of building both is to become an expert commentator in the media. Breaking news emerges from the financial technology sector on a daily basis, and every respected top-tier media outlet wants to lead the national coverage of each issue. One way they achieve this is to extend their coverage of these stories by featuring informed opinions from industry experts, whether that's a CEO or CTO interview on Sky News, or a written commentary piece in City AM.
You can get ahead of the competition by securing commentary opportunities for your in-house experts – the key: a well-informed, educated and interesting opinion that ensures your brand owns the conversation. You won't get coverage unless you can add something new to the debate, so consider your stance and how it will positively impact your reputation among stakeholders. If you can provide the opinion, your PR agency can secure you top-tier media coverage while at the same time developing your media relations for future commentary opportunities.
Educate your audience
As above, content is key here. Your fintech company might be challenging a traditional industry (most of the best ones are), such as banking, payments, or mortgages. In which case, one of your most challenging tasks might be to win over potential corporate partners (e.g. a bank or a mortgage broker).
Avoiding the hard sell, a more tactical approach would be to begin to educate this specific audience about, for example, how their industry is changing for the better, or how they can embrace technology to make themselves more efficient and win new customers.
This can be achieved through educational thought leadership, again by-lined to your CEO or another in-house expert. By securing press coverage for your thought leadership across a range of vertical media, you can educate your audience over time while building brand (and individual) credibility.
Above all, make sure you have a story to tell
You've identified your target audience(s), you've nailed your brand positioning, you've educated your audience and you're now an expert media commentator. You're now in a position to tell your own story, and the best way of doing this is via interviews in the business, tech and finance press to establish a base in the mainstream media. A credible success story about an entrepreneur that has overcome the odds, or a start-up that was born out of a sudden lightbulb moment or epiphany, are typical examples of stories that do well.
But, just as there are thousands of start-ups, journalists receive hundreds of pitches each day from companies vying for attention. Crucially, you need a stand-out story in order for a journalist to write about you. You need to be clear on the problem you're solving, a timeline for how you got where you are, some interesting anecdotes and clear growth potential (and don't hold back on the nitty-gritty details like financials and investment).
Do your research – read up on the journalist you'd like to speak to, to better understand the type of businesses they are interested in judging by what they've written about before. There's nothing that turns off a journalist more than an ill-informed pitch about something irrelevant.
The great thing about an interesting interview is they appeal to a range of readers – from consumers who may be potential customers, to corporate partners and future investors. If you are fortunate to have the opportunity to speak to a well-respected fintech journalist, be sure to make the most of it!
How to promote your fintech company
Are they actually stable and why should we care?
Regardless of interest, or lack of, in cryptocurrencies, the one thing pretty much everyone knows is that they're volatile. Prone to monumental crashes and swift, significant upswings, Bitcoin has been known to go up or down by 20 per cent in a single day.
Given this wild unpredictability, widespread adoption of cryptocurrencies is looking unlikely to happen any time soon. Imagine paying £5 for your hot chocolate on your morning commute only to find out if you'd bought it in the afternoon it would have been £4. Consumers and businesses simply wouldn't have it.
However, there may be a solution. Stable-coins, as the name would suggest, are more stable versions of cryptocurrencies. Pegged to another stable asset, such as gold or a fiat currency like sterling, they make the most of the decentralised benefits of cryptocurrencies and have lower volatility. If they become adopted by the mainstream, we could pay for things using digital currencies on a practical day to day basis. Digital currencies that are easily trackable on a public ledger, meaning the risk of fraud and identity theft is significantly reduced.
That's the theory at least. There are however many conflicting views as to whether stable-coins will actually calm volatility in the space or whether this can only be done with a significant increase in liquidity over a long period of time. There also hasn't, as of yet, been a clear universal "winner"; a stable-coin that has distinguished itself above the rest, though there are a number of projects trying to do exactly that.
The waters start to become murky though as there are three different types of stable-coin emerging, dependent on what asset the digital currency is tethered to.
Fiat-collateralised stable-coins are, naturally, backed by fiat currencies, the most famous at the moment being Tether. Its makers claim that for every digital coin, they have the equivalent US dollar held in reserve. Debatable but that's a different discussion. This type of stable-coin is centralised to a large degree, and as such many traditionalists in the space are reluctant to back them due to the lack of decentralisation – a core part of the original crypto ethos. On the other hand, there are those who believe this "middle-path" is the only way banks will adopt digital currencies moving forward.
Crypto-collateralised stable-coins are backed by a pool of crypto. Users of this type stake an amount of crypto and then borrow stable-coins against that collateral at a fixed rate. One of the most popular coins of this kind is called DAI, controlled by the decentralised organisation Maker. The main challenge to crypto-collateralised stable-coins is that they can still be vulnerable to significant price spikes and drops in the market. However, they do hold true to the decentralised architecture that is so central to digital currency's core, making them highly resilient and difficult to commit fraud with.
The third and final type is algorithmically controlled stable-coins. This is a relatively new model, that uses complex algorithms to adjust supply based on demand to maintain a consistent price point. The key difference between this stable-coin and the other two is it's not trying to be a new version of the fiat reserve system; no collateral is put up at all. The big issue, however, is that the entire system is based on trust; though, with the likes of Basis, trust is placed in software controlled by algorithms on the network, not humans. And only time will tell whether placing trust in an algorithmic system is a good idea.
Ultimately, the idea behind stable-coins, whether fiat, crypto or algorithmic, is sound. Volatility in the market is a huge barrier to mass adoption and until this is overcome, we won't be buying our morning coffee with cryptocurrency. If we want the benefits digital currency could bring – trackable money, reduced identity fraud and theft – then we need to work on creating a truly stable cryptocurrency that mitigates all the current risks associated with cryptos.
Are you looking for a specialist blockchain PR team to help your brand or business gain real media cut-through? Speak to our team today to find out how we can support you.
What are stable-coins?
A holistic strategy is essential to getting your blockchain company noticed.
Global investment into blockchain or bitcoin-focused start-ups in 2017 amounted to just over one billion US dollars – a record year for the emerging industry. According to the latest predictions, the amount of money that will be raised by blockchain companies in 2018 is set to be even higher.
It's unsurprising then that a new industry growing so quickly is saturated by start-ups all vying for the media spotlight.
A comprehensive communications strategy is essential to navigating the challenging and ever-changing media landscape. So, how can you ensure your blockchain company gets noticed above the rest in the media?
Blockchain in the press
Before we delve into strategy, it's important to understand the lay of the land when it comes to blockchain coverage in the media.
Firstly, and most importantly, there is still a huge educational process that needs to take place. The majority of mainstream journalists and audiences still don't get blockchain or cryptocurrencies. They need simple explanations and to see in the first line of an article why this tech will be relevant to their daily lives or industry.
Don't get us wrong, there are a growing number of journalists who do understand and are really interested in blockchain. But they write in-depth features for the likes of Coindesk, CoinTelegraph and Forbes – not BBC or The Guardian. It may sound obvious, but the national media only cover stories that are of national importance, and unfortunately not all new start-ups meet these criteria. Harsh, but a necessary truth to acknowledge.
What's paramount across both media camps – those who do get blockchain and those who don't – is credibility. Now, this doesn't mean just having a fancy website and whitepaper. This goes from the founders of the business all the way to the product offering or service. Everyone and everything associated with the brand must portray a credible, united front. Journalists are sceptical by nature, we don't want to give them anything potentially damaging to run with and damage your brand before it's even had chance to get off the ground.
Brand positioning
What we at PHA love about blockchain is that it is genuinely sector agnostic, disruptive, and one day soon will be universal. This means the majority of blockchain start-ups tend to straddle two sectors – blockchain technology and the industry they are trying to disrupt such as recruitment, charity, enterprise, property, sport or finance to name a few.
To have the most media impact, it's important to position your brand as more than just another blockchain start-up. A clearly defined message for the vertical you operate in, and the key stakeholders you're trying to target, is essential, as they need to understand your value proposition without being confused by technical blockchain jargon. Before even picking up the phone to a journalist, you need to have a clear view of what value your blockchain business will bring to that sector.
Expert spokespeople
With blockchain only now really beginning to step out of cryptocurrency's shadow in the mainstream media, publications are desperately looking for commentary from people who genuinely have experience with the technology. This presents an incredible opportunity for founders of blockchain start-ups to become the go-to expert for TV interviews, extended thought leadership articles, keynote or panel speaking slots at events, and national commentary on the technology.
It's essential for founders and key spokespeople to make their names known, both in the blockchain technology press and the trade media of the sector the business operates in. Sharing knowledge and adding genuine value to the wider conversations, as well as highlighting the benefits of the company service or offering, increases credibility and trust in the business. This is essential, as only producing articles about why your business is the best will cause journalist fatigue, a fall in media coverage, and will create the impression that you're not interested in supporting the wider industry.
ICO/ TGE investment
Five or so years ago, announcing you were doing an ICO would have been a genuine news story. However, in 2017 there were 435 successful ICOs, raising an average of $12.7 million according to Business Insider UK. Doing an ICO or TGE these days is no longer a novelty, as almost every single blockchain start-up is doing one.
To stand the best chance of your ICO or TGE being covered by blockchain and mainstream journalists, you must be able to explain why yours is unique compared to every single other one out there that week. The story must stand out from the crowd and having a clear plan of what the tokens raised will go towards significantly helps in this regard.
While the ICO or TGE is live, ensuring your company name is kept in the right media outlets is incredibly important for ensuring a steady stream of investors. Thought leadership articles, media interviews and reactive commentary on any breaking news stories that are relevant to your business will help to further establish your credibility as a business worth investing in. Closely managed social media channels are also essential before, during and after the ICO/ TGE – again, they bring much needed credibility to a process many journalists still do not fully understand.
Social media
Possibly the biggest differentiator between a successful PR strategy for any other business and that of a blockchain start-up is the approach to social media. While Twitter, Facebook and LinkedIn are the three go-to channels, with Instagram added for more consumer-focused brands, Telegram and Slack are the most important platforms for targeting the blockchain community.
As with any form of social media though, the key to success is moderation. With Telegram, a welcome message highlighting the key information pinned to the top of the group is best for giving clarity to new members. On Slack, this can be achieved with a welcome chatbot that directs new members to the channels that might be relevant to them for more information.
The key with Telegram and Slack is that they give potential new customers, investors and users the chance to engage directly with the founders and developers of the business and ask detailed, technical questions that would be too heavy to include in a website Q&A. It's for this reason that the best Telegram and Slack accounts are internally managed by the founders or senior developers. We offer council on all social media platforms, including full community management for the traditional four channels, and are happy to be on hand to provide advice on any particularly difficult questions that get thrown your way on Slack or Telegram.
A note on Reddit – authenticity is vital. Redditers are infamous for calling out brands who have tried to blatantly advertise on the platform and have even been known to trace IP addresses back to agencies calling PRs out for posting on behalf of clients. If you are going to use Reddit, be transparent about who you are, what role you have in the team, and don't just talk about your offering – add to the wider conversation or you will be ousted from the community.
To conclude
Competition for the media spotlight has never been fiercer for blockchain start-ups. There are a number of rules that apply to the blockchain industry that simply aren't a factor for other start-ups; ignoring Telegram or Slack for example would be to your peril. However, the opportunity for founders to take their companies mainstream and become the go-to expert for their sector should not be downplayed. With a clear, concise and holistic comms strategy, your blockchain start-up can grab the media spotlight.
If you would like to find out how PR can connect you with the right audience for your Blockchain offering then please get in touch with us today.
Blockchain PR strategy
London Tech Week returns on 11th – 17th June, as 55,000 attendees, from 90+ countries are expected to descend upon our nation's capital to mix, learn and mingle with like-minded tech aficionados.
We'll be joining in with the festivities again this year and hosting three, free breakfast seminars, to give you some PR tools and tips to promote your tech offerings in the UK media.
1) Tech PR Crash Course – How to get your start-up in the press
When: 09:30 am, Monday 11th June
Where: Jigsaw 24, 8 Golden Square, Soho, W1F 9HY
According to the latest Tech Nation report, the digital tech sector is expanding 2.6 times faster than the rest of the UK economy and makes up nearly £184 billion of our overall GDP. Further, British digital tech companies raised £4.5 billion in VC investment last year, almost double the previous year.
Great news for the industry of course – but for start-ups and scaleups looking to launch and grow, this means competition is stiffer than ever.
Journalists receive hundreds of pitches every day, but will only use a handful – so how do you make your story stand out from the crowd and get those all-important column inches dedicated to you instead of someone else?
In this seminar, we will explore:
What PR is (and isn't)
What makes a story that journalists want to write about
How to make the most of the assets you already have
How to create a PR strategy to generate coverage
To register for a place, please click here.
2) Blockchain PR 101 – How to create media buzz about your blockchain offering
When: 9.30 am, Tuesday 12th June
Where: Jigsaw 24, 8 Golden Square, Soho, W1F 9HY
One of the most hyped yet misunderstood technologies of the 21st century, blockchain technology has been lauded, slandered, and often seen as simply the underpinning of cryptocurrencies.
However, over the last five years, VCs have invested more than $1 billion into blockchain companies, and the global blockchain market is expected to be worth $20 billion by 2024.
As blockchain's potential to bring efficiencies to almost every single industry is starting to be widely grasped, the number of start-ups and scale-ups continues to grow exponentially. But with ICOs and TGEs, never mind blockchain technology itself, to explain to a sceptical UK media, making your blockchain company standout as a viable business is a herculean challenge.
In this talk we will discuss:
How PR can build a credible blockchain brand
How to get coverage of your ICO/ TGE
How to demystify blockchain in your chosen sector
Real life examples – both good and bad
To register for a place, please click here.
3) PR for Tech Entrepreneurs – How to raise your personal profile in the media
When: 9:30 am, Wednesday 13th June
Where: Jigsaw 24, 8 Golden Square, Soho, W1F 9HY
Behind every successful tech business is a great entrepreneur with a story to tell. People buy people and identifying your story and crafting a personal narrative is key to humanising your brand.
The press are on the lookout for something their readers can relate to and be inspired by. PR is about telling these stories and for us, there is no better tale than an entrepreneur's journey to creating their own business.
Perhaps you have overcome adversity to get where you are, or a sudden lightbulb moment sparked an idea that's changing people's lives? Whoever you are and wherever you come from, come and join us for an interactive panel discussion with three successful tech entrepreneurs, to hear how PR can make a difference to you and your business.
Speakers 
– Douglas Lloyd, CEO of Azoomee
– Nakul Sharma, CEO of Hostmaker
– Samuel Leach, founder of Samuel & Co Trading
The panel discussion will explore:
The role of PR in building a personal brand
Some real-life examples
How to craft a personal narrative and communicate your story
How to approach a wider PR strategy
To register for a place, please click here.
Join The PHA Group at London Tech Week 2018
When it's done well, social media can be a very powerful and cost-effective way of growing and communicating directly with a customer base.
From start-ups to enterprises, pretty much everyone has a social media channel nowadays but some seem to 'get it' more than others.  Here are five examples of those doing it well and what SMEs can learn from them.
FIFA 2018 (Amazon)
In September a guy called Connor Mac returned from work devastated to find his pre-ordered FIFA 18 copy ruined after his dog Sam chewed it as it came through the letterbox. He promptly uploaded a picture of his damaged disc alongside a guilty-looking pup appealing to Amazon to "help a guy out".
Amazon reacted quickly and a new copy was with him in two working days. It's likely that their social and PR teams were closely aligned and decided to release the story to the media which generated lots of positive coverage, proving Amazon as the 'customer obsessed' company they really are.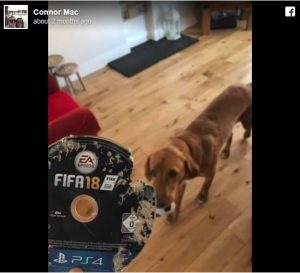 What can SME's learn?
Using examples of happy customers gives you another way to talk about your product and humanise your brand, and your social channels can be a great source to help identify those customers.
FaceTec (ZoOM Login)
Cyber-security start-up FaceTec, created the below video this month to raise awareness of the dangers of iPhone X users falling asleep, near to someone they don't trust.
In it, they place paper cut-outs, pizza toppings and bottle tops over a sleeping subject's eye-lids to successfully fool his iPhone X's facial recognition into unlocking his phone.
FaceTec's own ZoOm Login software provides ultra-secure face authentication by verifying 3D liveness via AI, effectively rendering it fool-proof. Shot on a shoestring budget, the video was picked up by news outlets and within a week had 15,000+ views.
What can SME's learn?  
Reacting to what others in your industry are doing gives you an opportunity to raise your company's profile. There's often a small window of opportunity while the news is still topical so the speed of delivery is important. The launch of Apple's iPhone X allowed FaceTec join the broader conversation around facial recognition, a topic they can credibly own, and add value to.
Like My Addiction? (Addict Aide)
Last year a chic 25 year-old Parisian woman going under the name Louise Delage created a profile on Instagram. Her photos depicted a glamorous lifestyle full of parties, boats and dinners and she quickly amassed over 50,000 likes, 12,000 followers and hundreds of positive comments.
However, it was later revealed to be a clever social stunt by Addict Aide. Looking back over Louise's seemingly real photos they pointed out that she was holding a drink in every single one of them – their message was simple "it's easy to miss the addiction of someone close".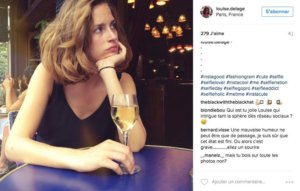 What can SME's learn?
If your business has a clear message, running a social experiment on your social channels can be an effective way of reinforcing that message. If you can do it in a clever, creative way like this, then it's more likely to get picked up by the media, or even win an award (as is the case with this example).
Misleading energy prices (Octopus Energy)
Octopus Energy wanted to raise the awareness of misleading pricing tiers within the energy sector. Other energy providers often lure consumers in with cheap prices and then subtly increase these once their contract is up.
The PHA Group team set up a pop-up bar in Soho and distributed fliers advertising £3 drinks but didn't tell customers that this automatically increased to £4.50 after the first drink. We filmed their reactions, which led to some great content that we used on Octopus' social channels.
What can SME's learn?
It can be hard for some SME's to create shareable content, particularly if their business isn't relevant to a large audience, however with a bit of creative thinking it's possible. Octopus' message was "It's not acceptable in a bar, what makes energy any different?"
Unsafety Check (Black Lives Matter)
Black Lives Matter is an international activist movement that campaigns against violence and systemic racism towards black people.
They created an app and website that spins off Facebook's 'Safety Check' feature by inviting black people to mark themselves 'Unsafe' as a sign of solidarity against racism in America. I think this is a great use of a social, shareable, simple, call to action which made real impact.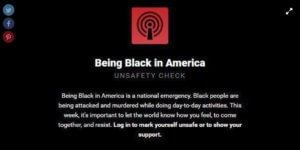 What can SME's learn?  
Reacting to the news agenda on social media allows you to increase your brand's visibility. Obviously this subject matter is particularly sensitive, so extra care should always be taken when reacting to political topics like this. As a rule, brands should only offer an opinion that is in line with their values and only join conversations that are relevant to them.
Black Lives Matter said the timing was significant because it coincided with Martin Luther King Day and Trump's inauguration when "many minorities (think) that their safety will become even more compromised under newly elected officials."
A compelling social media campaign has the power to engage, inspire, and boost brand awareness, especially when closely aligned with a powerful PR campaign.  78% of businesses now have dedicated teams for their social media showing that increasingly, brands are acknowledging the power of social media to attract customers. If you've seen any great social; media campaigns then let us know in the comments below.
Social media done well – and what SMEs can learn from it
The financial pressure on charities in 2017 is immense. Not only are they still fighting to keep costs down and make donations stretch further, they've also lost more than £3.8bn in grants from government over the past decade and are increasingly facing reputational issues. Only earlier this week, 11 charities were fined between £6,000 and £18,000 for data breaches. The result – more than 23,000 have been forced to shut their doors altogether since 2008.
That doesn't paint the best picture for the future, but before you start burying goodwill altogether, wait. There is hope, because the charities that are embracing technology and digitalisation are winning the battle.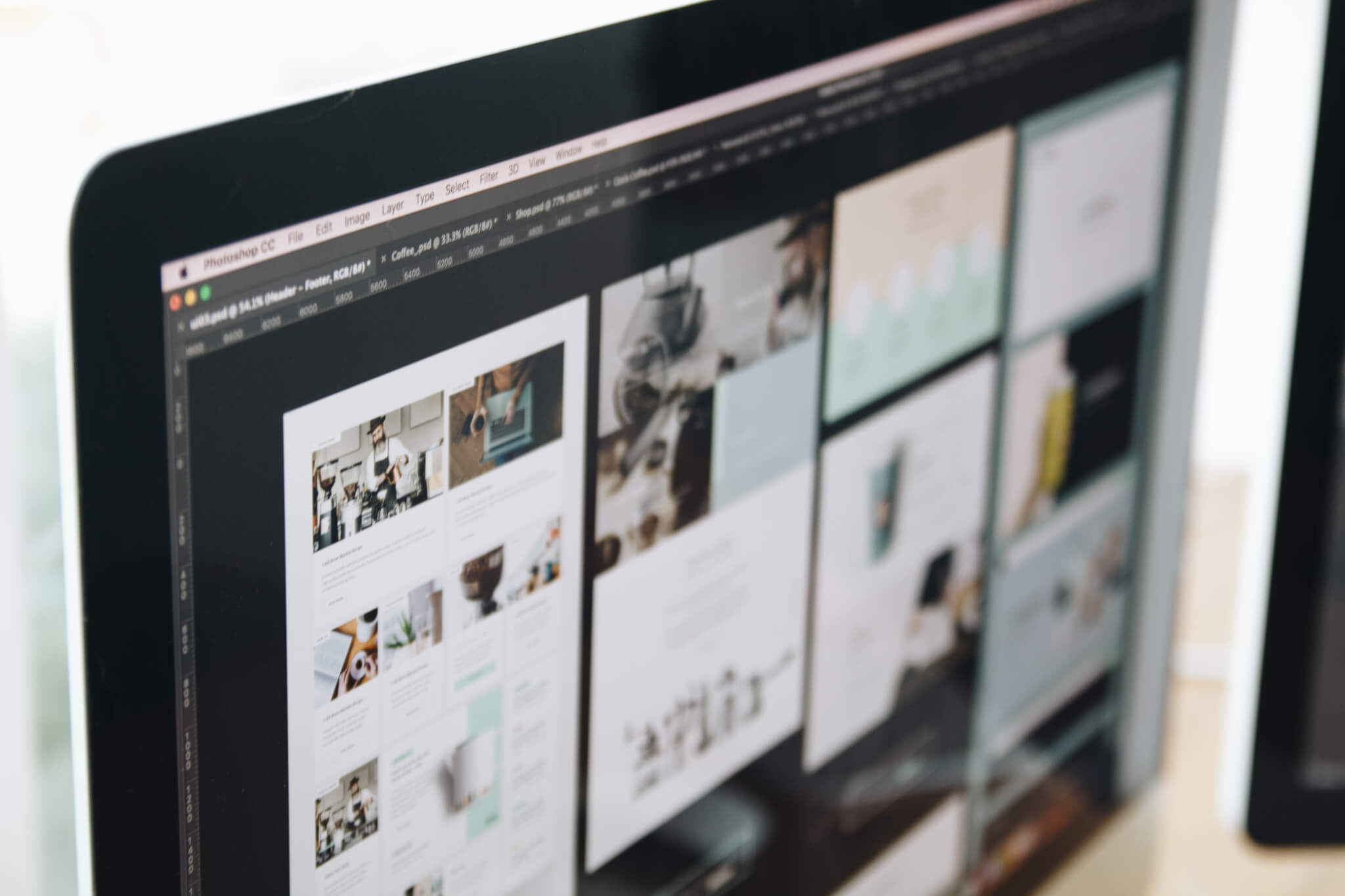 Firstly, it's about being sustainable and cutting the cost of administration down as much as possible – more specifically, by removing manual processes to release more funds.
For example, charities that are reducing the paper drain of postal applications, cash donations, record-keeping and door-to-door leafleting (which are time-consuming, resource-intensive and simply take up a lot of office space) by replacing them with online or cloud-based tools are making significant cost savings, not to mention running more efficiently.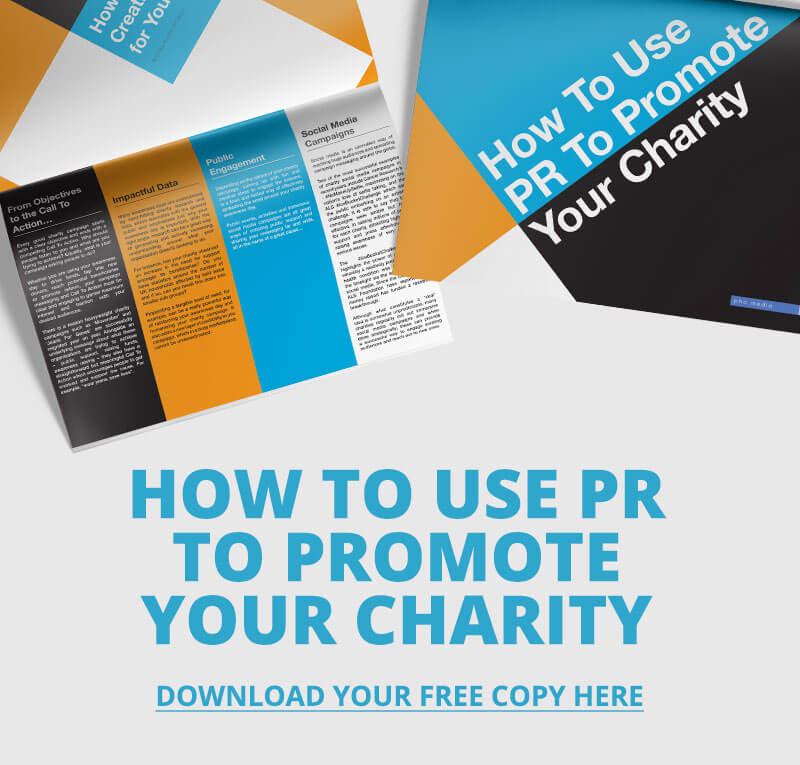 However, where technology in the charity world gets really exciting – and could potentially be a game-changer – is where they've made it easier and quicker for people to pledge their support, donate and get involved in activities.
A great example of this is a project Visa Europe launched in partnership with the Charities Aid Foundation and Save the Children in 2015 to test contactless collections tins – both in the street and in Costas around London. It revealed that as many as 30 per cent of people were likely to donate this way if given the option. Clearly, others are keen to follow suit as last November, the Royal British Legion launched a similar campaign for the Poppy Appeal.
Others are using the omnipotent power of social media – think about the ALS Ice Bucket Challenge, or the Cancer Research (hijacked) #NoMakeUpSelfie campaigns, for example. Not only did they spark worldwide conversations around the causes, they also raised a whopping $115 million and £8million (the latter in just a week) respectively. WWF in Denmark meanwhile partnered with Snapchat to launch a campaign presenting users with images of endangered species that would disappear within a matter of seconds to raise awareness of their cause.
Technology is also enabling new immersive experiences, moving away from the traditional sympathy-seeking models to deliver messages in an active, engaging way that is cutting through the noise. Thought-provoking games like My Life as a Refugee by UNHCR lets players contemplate the same life-changing decisions refugees make in a true-to-life quest to reach a new land.
The Royal National Lifeboat Institution decided to go down the route of VR and 360 degree photos to provide supporters with a first-hand view of the conditions their crews face. These are both brilliant ways of calling would-be supporters to action.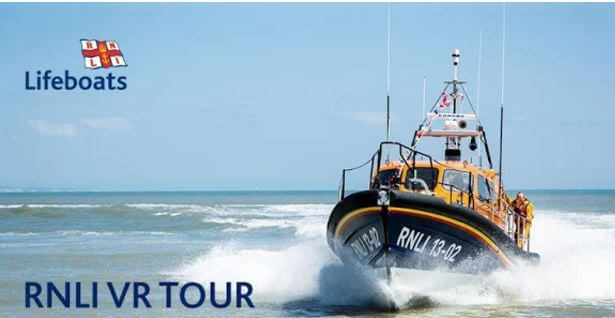 Perhaps the most clever application of technology in the charity world, however, is where organisations capitalise on what willing volunteers are already doing, fitting seamlessly into their lives. Apps leading the way include BeWorthwhile, a platform that connects volunteers' strongest skills with the charities that need them (boosting morale for the former and saving costs for the latter), and Charity Miles, which helps users earn money for a worthy cause of their choosing simply for staying active – they've donated $2 million to date.

The secret is to tap into the lifestyle of the modern donor, shaping campaigns and fundraising efforts around their interests and habits. As technology continues to permeate every area of our lives, it only makes sense that the charities that follow suit will be the ones reaping the rewards. The future is bright – we just need to make the move from candle to light bulb.
How can technology enable charities to fill the increasing shortfall in funding?
The start of a new year can be the perfect time for businesses to seek investment. With new strategies in place for Q1 and ambitious growth targets laid out for the year, it's a recipe for a fruitful partnership between a businesses looking to expand and a potential investor looking for their next exciting venture.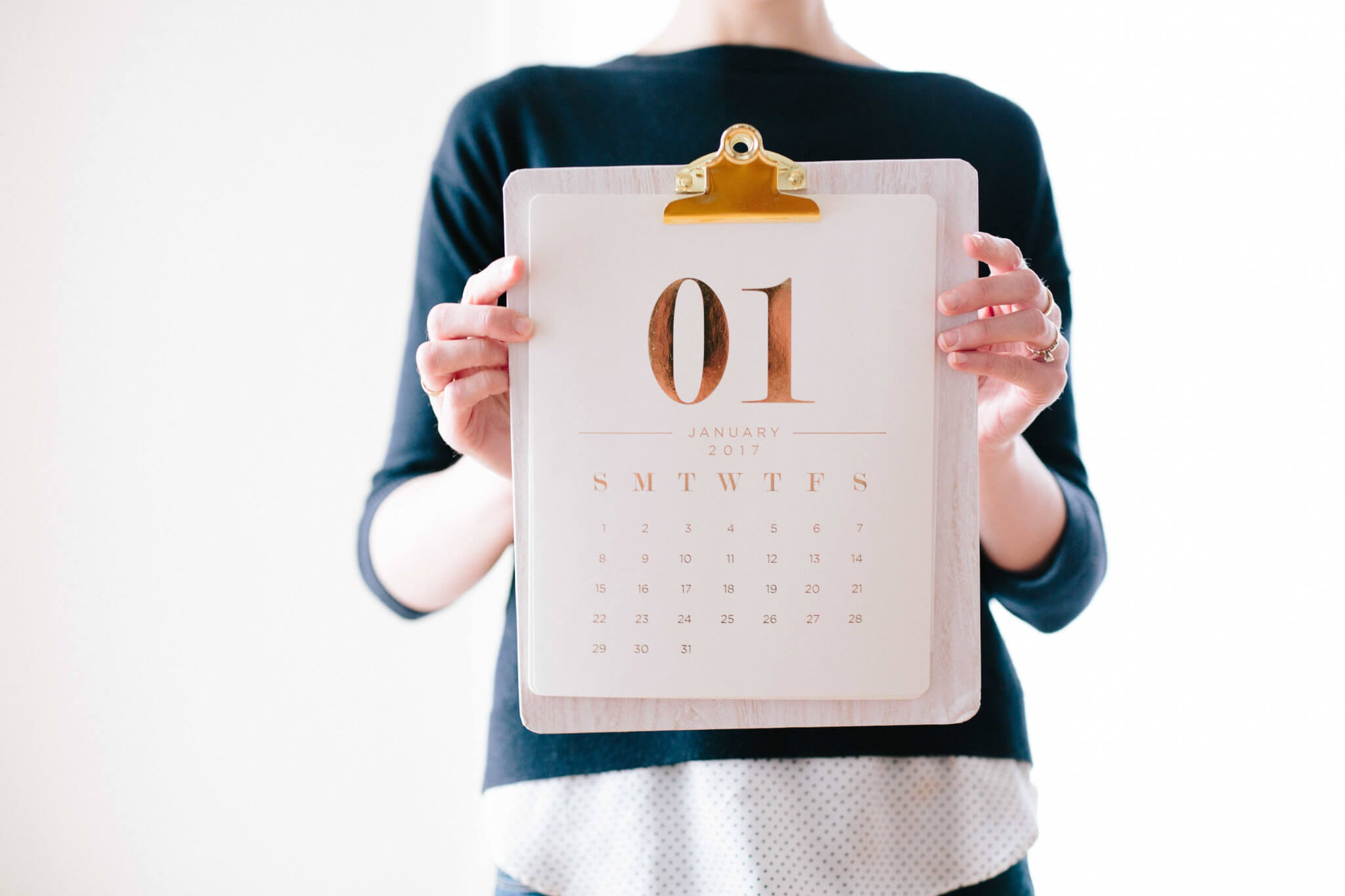 A PR campaign can be a really effective way of raising awareness of your growth plans and attracting interest from VCs. But your strategy has to be spot on to maximise the opportunity. Here are 5 top tips, with examples from our own work, to bear in mind.
Key messages
Potential investors ultimately want to know why your business is worth their money. And they don't have time to try and work it out themselves.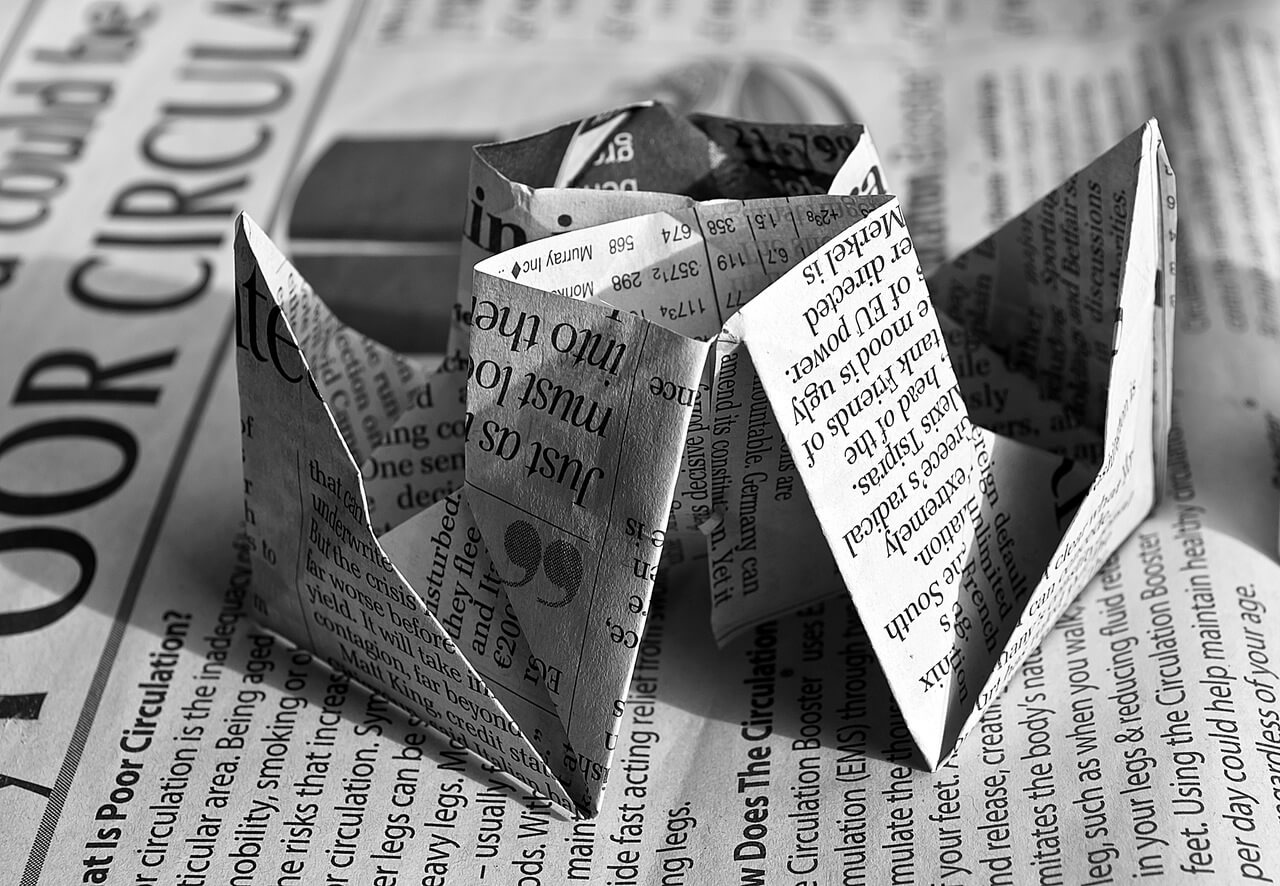 You must have clear messages at the heart of your PR campaign. What is your USP? How are you disrupting your industry? Why should someone part with their money to be part of your journey?
These messages should be consistent across all PR stories and come through whether it's via a written interview, TV appearance or by-lined article.
There is always an opportunity to portray these messages but knowing how to weave them in without simply plugging your service is key.
A PR strategy and calendar over a number of months will enable you to ensure these messages are clear across all channels; print, online and broadcast.
Perceived value
Attracting investment is all about the perception of your business and the value you can bring to investors. Often you want to seem bigger than you are.
Investors want to know that they will see a return on their investment.
You need prominence in the most well-respected business press and national business pages to reach your target audience of key decision makers; this can be achieved through a combination of interviews, company news (such as new hires) and thought leadership opinion pieces to position you as a leading authority for the sector.
When talking about your business, you can heighten its perceived value by explaining how you are disrupting the industry and being clear on figures such as turnover and profit.
We worked with Purplebricks.com from launch (April 2015) until November 2015 with a key objective of attracting investment. Through interviews with CEO Michael Bruce and regular industry commentary in the right titles, we achieved our ultimate goal. 18 months after launching, Purplebricks announced its intention to float with an IPO valuing the business at circa £250m. The consistent coverage we achieved for the company across the national and business press had a hugely positive impact on their corporate profile and reputation as one the UK's fastest-growing businesses, revolutionising the property market as we know it.
Growth potential
Part of a company's perceived value is growth over time – both previous and projected.
It's important to demonstrate, through correct messaging in the right set piece interviews, tangible evidence of how your business has grown since birth and how it's projected to grow even further.
You can actually choose certain publications and interview slots within these – which give you the opportunity to talk about these figures – through the right contacts.
https://www.instagram.com/p/BLvk7LhhTVy/?taken-by=gripitfixings12&hl=en
Our work with Jordan Daykin, founder of GripIt Fixings and the youngest ever entrepreneur to receive Dragons' Den investment, focused around telling the story of his rapid rise to success since the age of 18 and ambitious crowdfunding plans to help expand internationally.
By securing coverage across the national, business trade and regional press, we oversaw GripIt's successful CrowdCube campaign which overfunded and raised £1.5m in just five days.
Success stories
Potential investors want to see that you are delivering on the real everyday problems you claim to be solving. Does your offering have the longevity they're looking for?
A great way of demonstrating this is through success stories in the mainstream media. These can range from money-saving examples to life-changing stories, and everything in between.
For instance, for Purplebricks.com we sourced, interviewed and placed case studies of satisfied customers in the national press to demonstrate the value added to the house buying and selling process by the Purplebricks.com brand.
Multi-channel approach
Getting your key messages across – USP, company value, potential growth and success stories – is at the heart of a successful PR campaign, but how can you ensure they are seen by the right audience and ultimately help to attract investment?
Knowing the media landscape and the right publications and set pieces which allow you to portray these key messages is vital. This includes securing coverage across print, online, broadcast and even maximising this across your social channels.
For example, we secured prominent coverage for child internet safety platform, Azoomee, ahead of their crowdfunding campaign in October 2016. Coverage in the business press and tech industry titles put them on the radars of savvy investors who quickly got on board with the crowdfunding campaign.
Ultimately, building a portfolio of targeted press coverage in the right publications over time will build your brand's credibility and make you an attractive proposition for potential investors.
How to use press coverage to attract investment
In today's increasingly digitalised world, it's all too easy to get bogged down in technical jargon or swept away by shiny gadgets, overlooking the importance of the human touch. But no matter how good your product, rarely does it provide the full picture.
If you think of some of the most successful technology companies out there right now – Facebook, LinkedIn, Apple, Microsoft, Tesla Motors – they all come hand-in-hand with the stories of strong entrepreneurs and leaders. Their words, more often than not, have the power to project their companies to new heights (or lows), send waves throughout the technology community and make the headlines.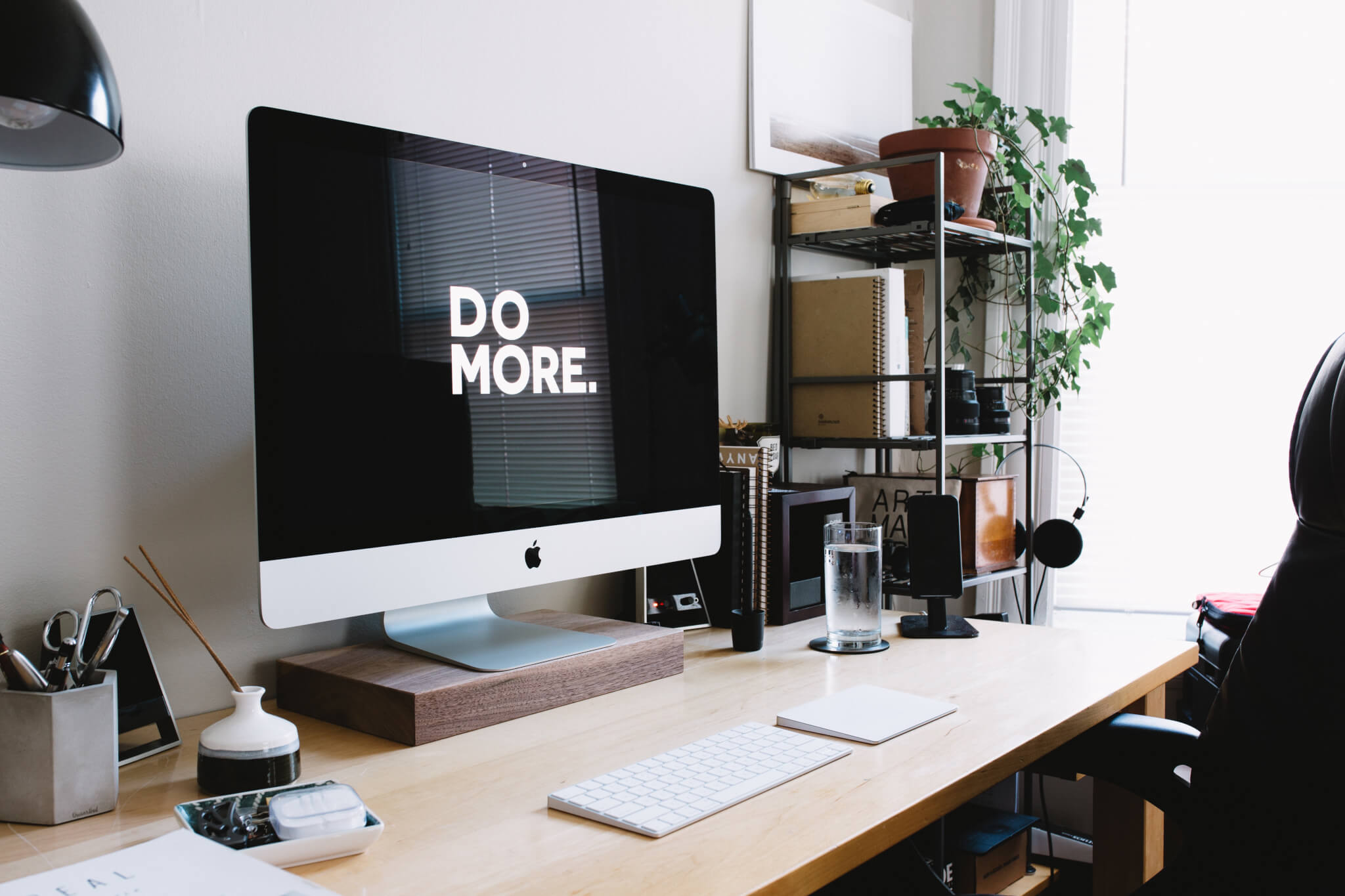 People buy into people, so it's important that founders are ready to put themselves forward as the human face of their businesses – a face that customers, employees and investors alike can relate to. And one of the best ways to do this is by being front and centre of industry news that matters to you.
But how do you ensure you're the one leading the conversation instead of your competitors? Here are six top tips to consider:
Determine your areas of expertise/passion
As the founder or leader of a business, you will have already gained unique insights into areas such as entrepreneurship or how your industry is progressing in the current landscape. But depending on your business model, you may be able to diversify further.
For example, is your product/service able to observe trends in consumer behaviour? Are you making use of an innovative technology or unusual practice? Or perhaps you are personally passionate about a specific cause?
Our client Debra Charles, founder at smartcard technology firm Novacroft, is a prime example. As well as being an expert commentator on entrepreneurship and the transport industry, she also speaks widely about tech's ability to do good in the community and is a champion of dyslexia, being herself dyslexic.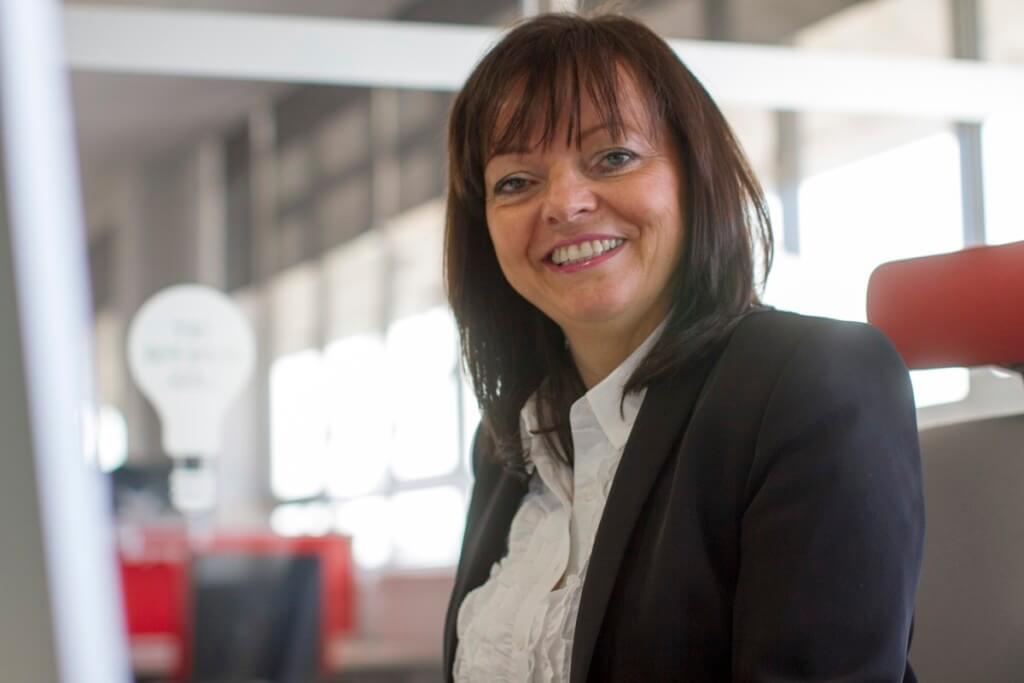 Remember, however, not to overstretch – it's far better to pick three or four areas you're comfortable with than be a jack-of-all-trades with little to say!
Walk before you run
Even if you know your topics like the back of your hand, being able to translate your messages into bite-sized 30-second chunks for a broadcast interview is a real skill in itself.
Start by putting your thoughts to paper (literal or digital sense) – a letter to an editor or an opinion article are great mediums for jumping on the news agenda and vocalising your ideas, while giving you the space to refine them.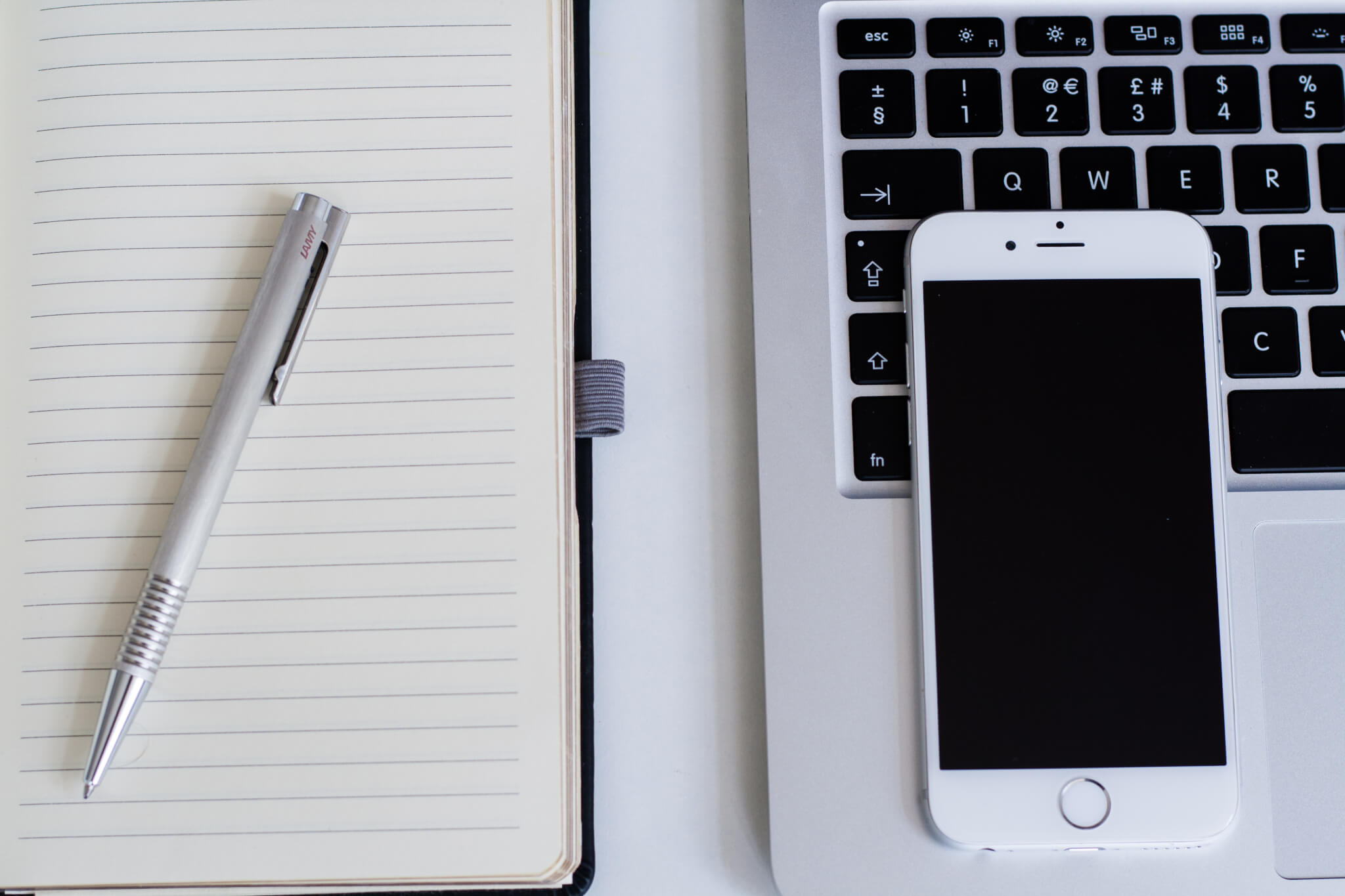 You may also want to consider media training and going through some practice Q&As with a professional before taking to the microphone or green screen – you'll be surprised by how quickly the time flies.
Make sure you're adding to the story
Simply knowing a lot about a subject is not enough – you also need to have some strong opinions, whether that's predictions on the future of VR, why you disagree with the findings of a new report on online safety or a call-to-action for policymakers to support the tech community.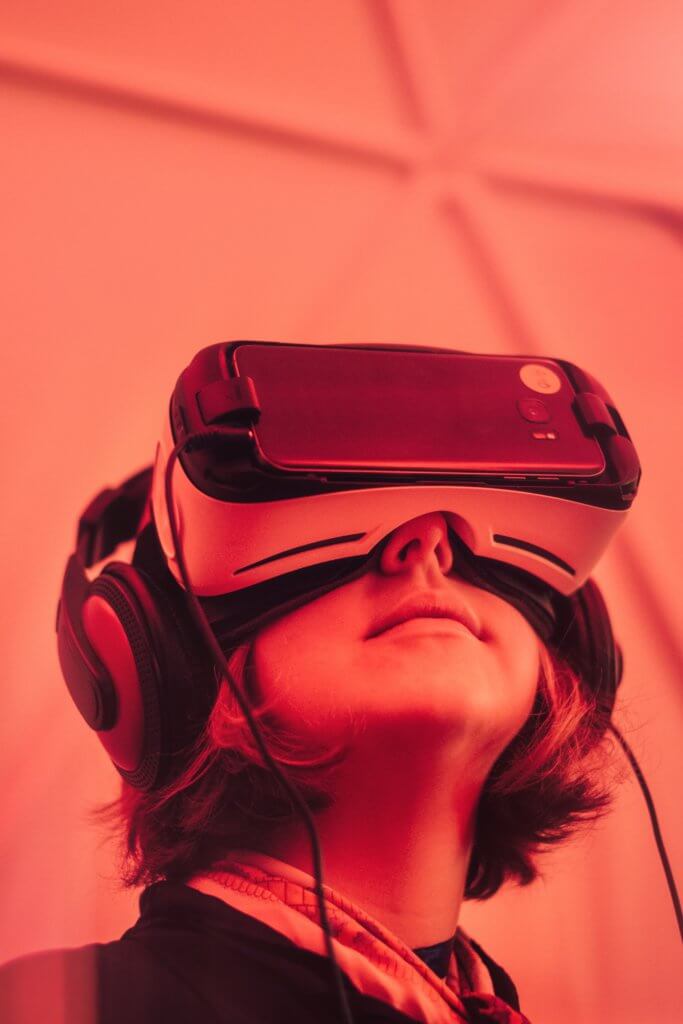 Don't be vanilla – a journalist looking for expert commentators needs to add colour and opposing views to their story to paint a wider picture of the situation. Our client, Aidan Rushby, CEO at renters' app Movebubble, for example, has a firm standpoint on renters' rights and is quick to recognise when the industry or government falls short of them.
As a general rule of thumb, the more opinionated, or in the right circumstances, controversial you can be, the better.
Be patient…
If your link with a story is tenuous at best, hold back. People can sense when you're trying to piggyback on a headline that doesn't quite fit with your personal branding or messaging – look no further than the 2016 US presidential election campaigns for multiple examples, revealing significant gaps in knowledge.
If you shoehorn your experience into a topic you're not confident about, you ultimately risk quickly running out of things to say. The right story will crop up and you'll be rewarded for waiting, so be patient and bide your time.
… But react quickly
That said, when the right headline does come around, make sure you are ready to pounce at a moment's notice. Programme Producers and Editors won't take long to fill their spaces for guests on the show or columns in the newspaper – at The PHA Group, we start the day at 8:30 am to ensure we can be the first on the phones to journalists in case a relevant headline emerges.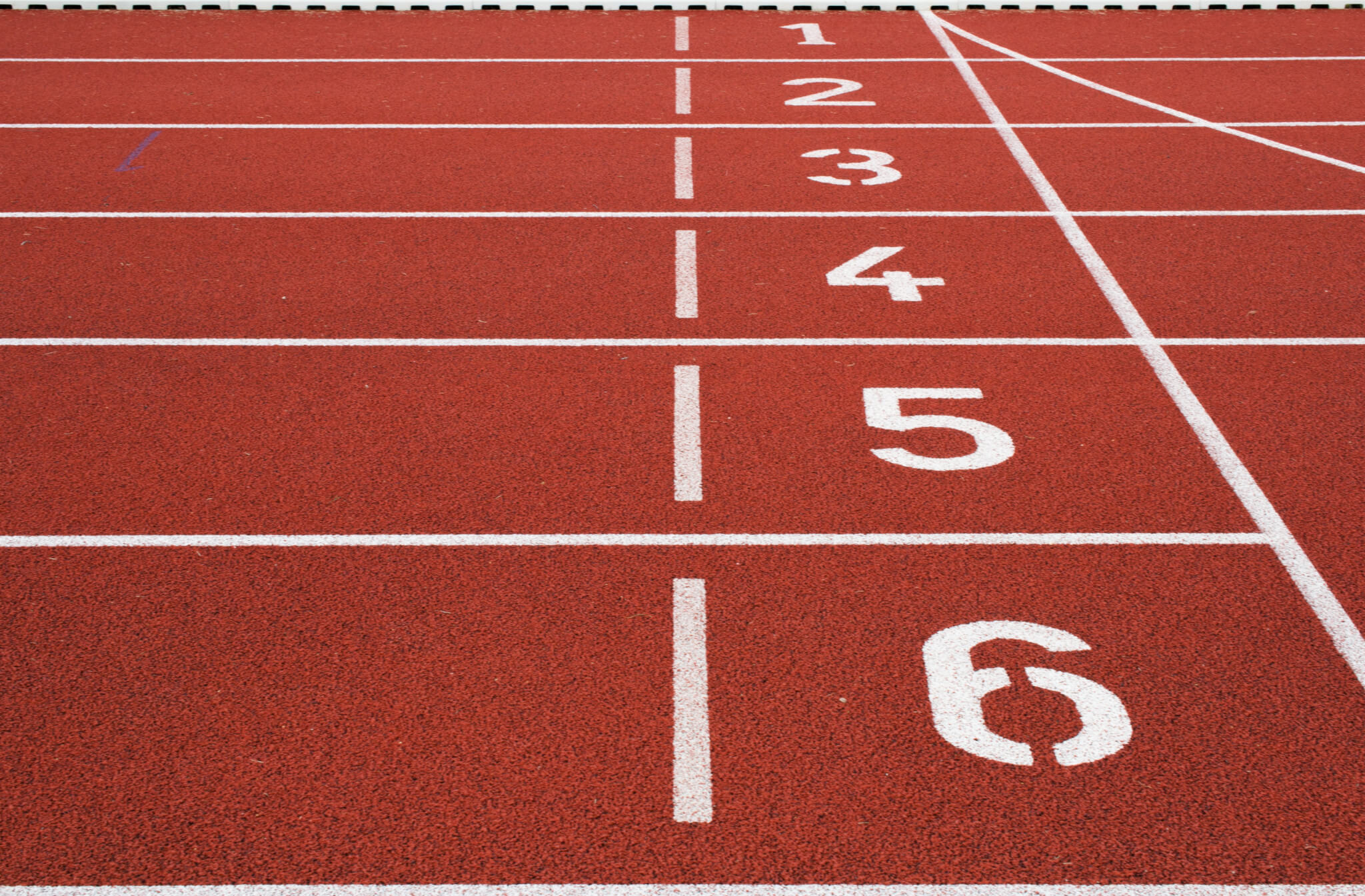 Repeat
After you've got your first successful interview under your belt, it's a question of repetition. A single touch point won't be enough to create the link between the entrepreneur and their expertise, but if people begin to repeatedly see you associated with a topic, you may eventually find that the journalists will come to you.
The path to being a household name is long – Mark Zuckerberg and Steve Jobs certainly didn't get there overnight – but given the right topics, you may well find that it's your words that make the headlines in the future.
How to put your entrepreneurial story at the forefront of breaking tech news