For a number of years, The PHA Group worked with multi-millionaire drinks and property tycoon, Howard Raymond. So, when Raymond decided to invest in Epicuro to tackle the freshwater storage, we agreed to help this honourable cause with our PR services.
Read on to find out how our team of experts supported Epicuro to help them secure investments.
The brief:
With the freshwater shortage currently registering as the world's number one humanitarian crisis, Howard donated £600,000 worth of seed investment to a London-based tech and innovation hub called Epicuro. A collective of engineers and scientists, Epicuro have spent years researching and developing a device that can separate salt from oceanic water. With the Environment Agency recently warning that even the UK could face a water shortage in 25 years' time, a solution is desperately needed. This is where Epicuro's device can make all the difference. The Epicuro Desalinator is a battery-less technology that can yield 40 litres of clean water a day using a free power source that's abundant in the developing world: the sun. Our goal was to help Epicuro find investors willing to see the potential of the Epicuro Desalinator.
Our strategy
To use Epicuro's never seen before technology we needed to hijack the news agenda by showing journalists what the company does and why people should invest in it. We created a clear and concise video highlighting the Epicuro Desalinator assets and how it works.
Our method
With World Water Day 2019 on 22nd March as the calendar hook, the PHA team first cultivated a relationship with an esteemed videographer and seasoned BBC alumna from Violet Productions. To optimise media interest and create content for their website, we introduced the client to the videographer, and, over a period of weeks, helped to story-board and plot all the creatives – which resulted in a polished explanation video, press pack interviews with the inventors and b-roll footage as well. Once the videography had been satisfactorily refined, edited and approved, we then packaged a media kit and commenced our outreach with the mainstream media.
The results
Our efforts resulted in first-class national and regional coverage. We secured hits on BBC News and The Daily Express amongst many others. But the most high-impact and credible hit we secured was undoubtedly in The Guardian newspaper.
The Guardian's reporting on the environment is second to none, it's the only national newspaper to have its own separate environment pod and tapping into its core readership was always top of our wish-list. From the very beginning, coverage in The Guardian was what the client ultimately hoped for and we were delighted to secure a fantastic show on Guardian.com with the headline: "Is there a beautiful, briny solution to the world's clean water crisis?" Esteemed science and environment reporter, Fiona Harvey, conducted the interview, which offered co-inventor David Binns the perfect platform to spotlight his world-first technology and promote "early-stage innovation company Epicuro".
This example shows the importance of creating videos and press packs to help journalists and readers better understand what a complicated project can be about. It also shows that researching important dates related to the business is crucial if you want to get journalists talking about your product or brand. Journalists will be more willing to write about a subject if there's a solid news peg, as they will have it in their agenda and will plan to discuss the subject ahead.
Are you seeking investment for your sustainable business? Do you also need the help of experienced professionals with strong personal relationships, who can help you reach out to the right audience? We offer all of this and more. Contact us today to find out more.
The Epicuro Desalinator
Well, no one saw that coming!
The results are in, and rather than the enlarged majority predicted by almost all the pundits before the election, the Conservatives have instead slipped backwards, losing seats and losing their prized majority.
Despite a frankly disastrous result, which would normally lead to a Prime Minister resigning, Theresa May looks today to be trying to tough it out. She has already gone to the Palace and announced her intention to form a Government.
Every sign is that the Conservatives will be dependent on a "confidence and supply agreement" with the Democratic Unionist Party, which would allow them to get parliamentary approval for their legislative programme and any future budget. The details of this agreement are now being worked on behind closed doors in Westminster. It will likely fall short of a full coalition agreement as seen in 2010 between the Conservatives and Liberal Democrats.
Corbyn Boosted
Far from the electoral meltdown many expected, Corbyn has in fact also confounded expectations, mobilising a remarkable army of younger and previously disenchanted voters to increase Labour's share of the vote from 30.5% in 2015 to 40% this time. Labour have won an additional 29 seats across the country.
Corbyn has today tried to suggest that he is ready to form his own minority government, though that currently seems rather unlikely. But what is clear, is that "project Corbyn" has been more electorally successful than his internal critics ever imagined, and that the Labour leader is safer in his job than ever before.
Mixed bag for the Lib Dems
The Lib Dems had a mixed night. They slipped back slightly in terms of share of the vote, lost four seats, including that of Nick Clegg in Sheffield Hallam, which is a massive loss, especially given his considerable expertise on Europe and experience of high office. But the party won eight new seats, including those of former Cabinet members Vince Cable and Ed Davey, taking them to twelve overall.
Farron, who's performance during the campaign has received some criticism, appeared happy with the result (which was far better than many in the party feared, though hardly a gamechanger) and seems confident in his job today.
Nuttall Resigns
UKIP had a disastrous night, with their vote collapsing from 12.7% in 2015 to 1.8%. They also lost their only Westminster MP. Paul Nuttall has this morning taken responsibility and resigned as leader.
The End of Scottish Referendum 2?
The SNP also had a terrible election, losing 21 seats north of the border, including that of former leader Alex Salmond and Westminster Leader Angus Robertson. This result will be seen as a vote against Sturgeon's calls for a second independence referendum and it is likely to stimulate serious reconsideration on this issue.
What's next?:
Can May Survive?
The media is full of speculation about whether May can survive as PM. She clearly wants to, but many in her party will be ready to stick the knife in.
In May's favour is the timetable for Brexit negotiations, which are due to begin in less than two weeks' time. Unless a new leader can emerge with the consensus of the whole parliamentary party, it may seem unwise to delay Brexit for a full-blown leadership contest now. It is very unclear who might command that kind of unifying support, so May may be safe for now.
Reshuffle
There is expected to be a government reshuffle over the next few days.
Without the majority that she had hoped would give her the freedom to choose a Cabinet more closely aligned with her own views, the Prime Minister may feel the need to reach out to those snubbed after Cameron's departure in order to unify her party and shore up her own position. She may also not feel able to make some of the more dramatic moves, including Hammond's position as Chancellor, that have been speculated about during the General Election.
Government reshuffles are also usually followed by opposition ones and it seems likely that Jeremy Corbyn will also have a wider pool of his MPs to choose from now he has proved his approach can win vote and potentially secure power.
MPs Return to Westminster
The MP's elected yesterday will meet in Westminster for the first time next Tuesday. First order of business is to choose a Speaker (John Bercow is expected to continue) and then for each MP to be sworn in.
It will be interesting to see if Bercow is the first sacrifice made to Tory backbenchers, many of whom detest the Speaker intensely.
State Opening
The new parliament formally begins the following Monday (19 June) with the State Opening of Parliament. This is expected to be a lower key affair than normal, given the unexpected nature of the election.
The Queen's Speech will outline the Government's new legislative programme. It is likely to be heavily dominated by the legislation required to leave the EU, but may find space for other themes of the Conservative Manifesto (potentially including: technical education, grammar schools, immigration control, social care, digital charter).
Business as Normal:
Parliamentary business returns to normal on 20 June, with several days of thematic debate on the Queen's Speech. It is highly likely that there will be a statement on the Manchester and London Terror attacks.
There will also be a ballot for Private Members Bills in the first few weeks, which is a critical opportunity for backbenchers to propose legislation.
MPs will need to elect new Select Committee Chairs and members will be chosen reflecting the adjusted balance of the House.
Parliament will sit for just 6 weeks before rising for its long summer recess on 20 July.
What does the General Election Result mean for Britain?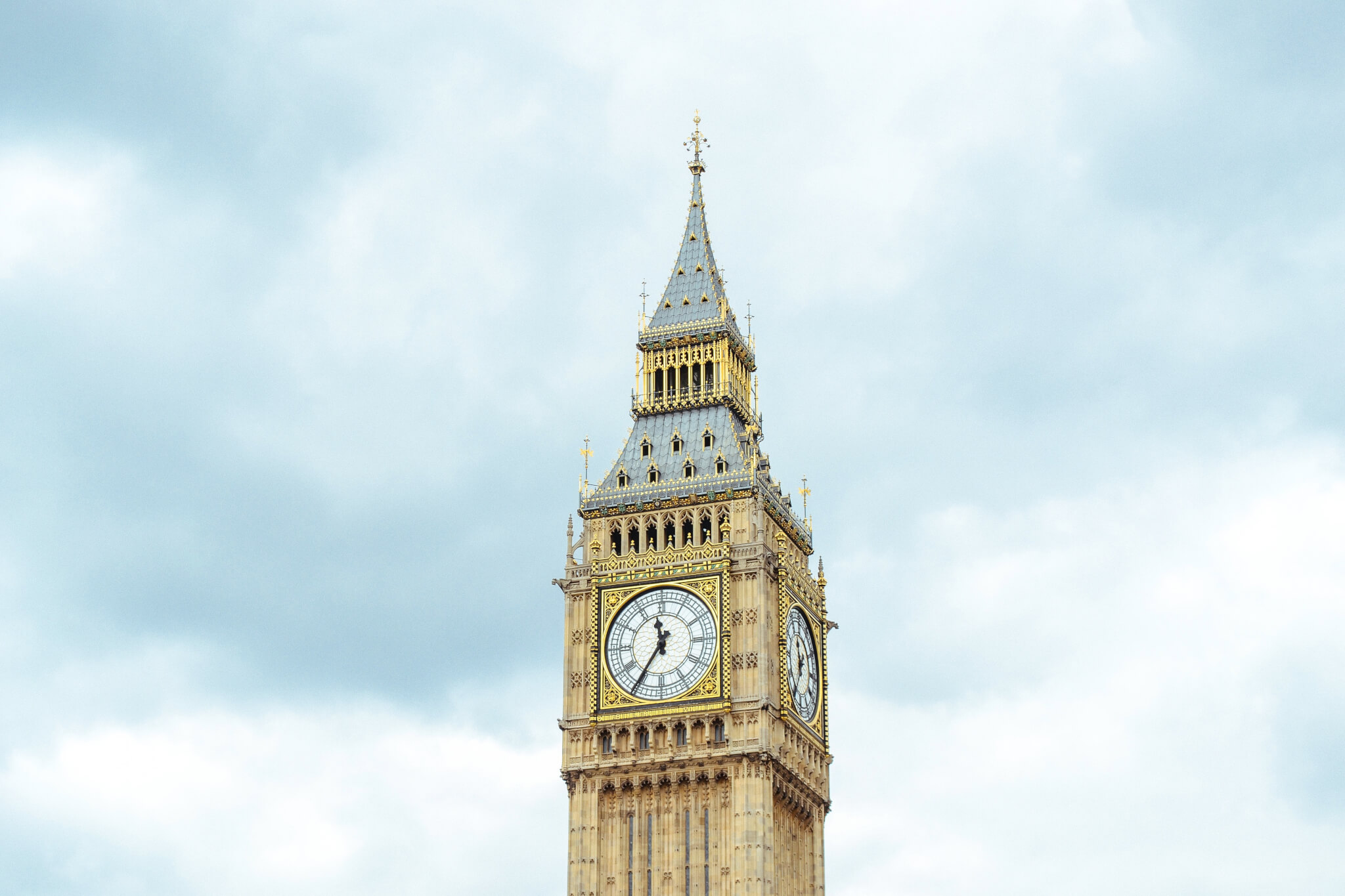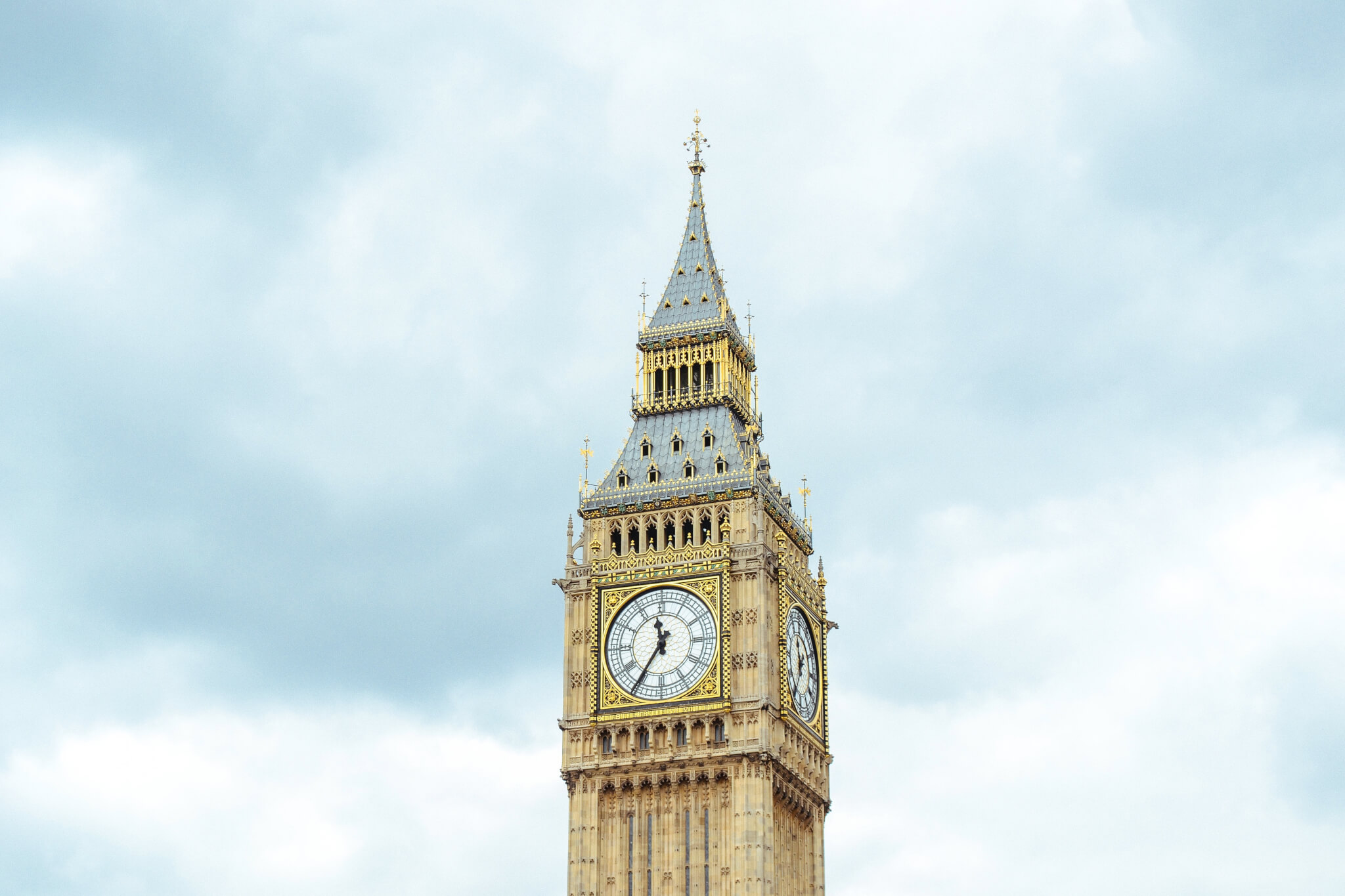 With Theresa May's speech in Lancaster House yesterday, we finally got to see the government's first response to Britain leaving the European Union, beyond the now familiar line of "Brexit means Brexit".  However, what did we actually learn yesterday? In this article, we break down the Prime Minister's speech to find out 10 real things we learned about Brexit.
Britain rejects the overarching grip of the EU. May stated that one of Europe's greatest strengths throughout its history has been its diversity, however ultimately this is under threat from the EU, who are in May's opinion intent on pursuing an almost "vice-like grip" over EU Nations and their governance.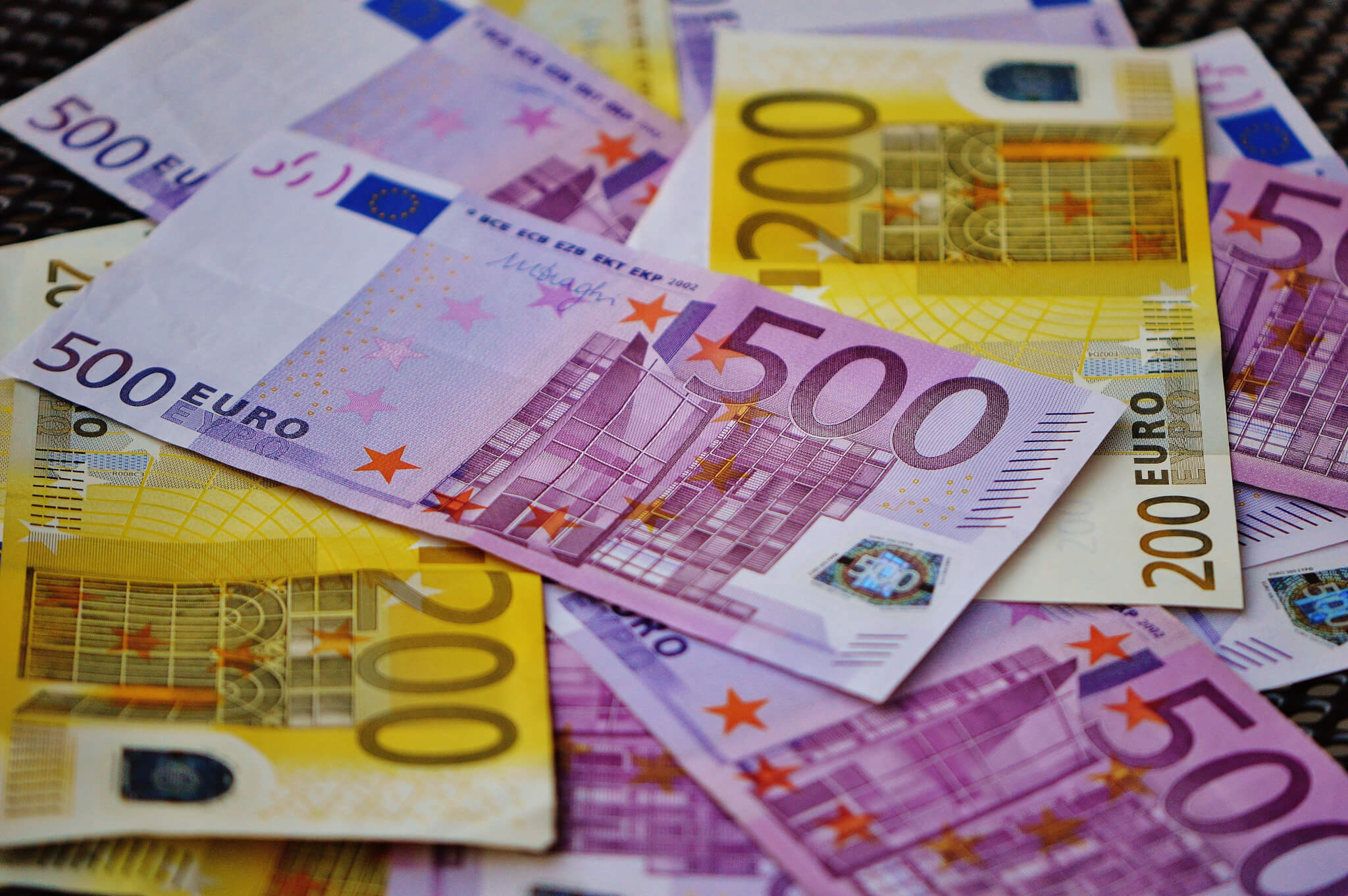 No Single Market. It's clear to see that May has gone clearly towards the 'Hard Brexit' strategy, and argued that "If we remained in the single market that would mean not leaving the EU at all!". This decision, in particular, is likely to be warmly received by leave supporters, but also worrisome for businesses who will wonder what will post-Brexit Britain means for international trade?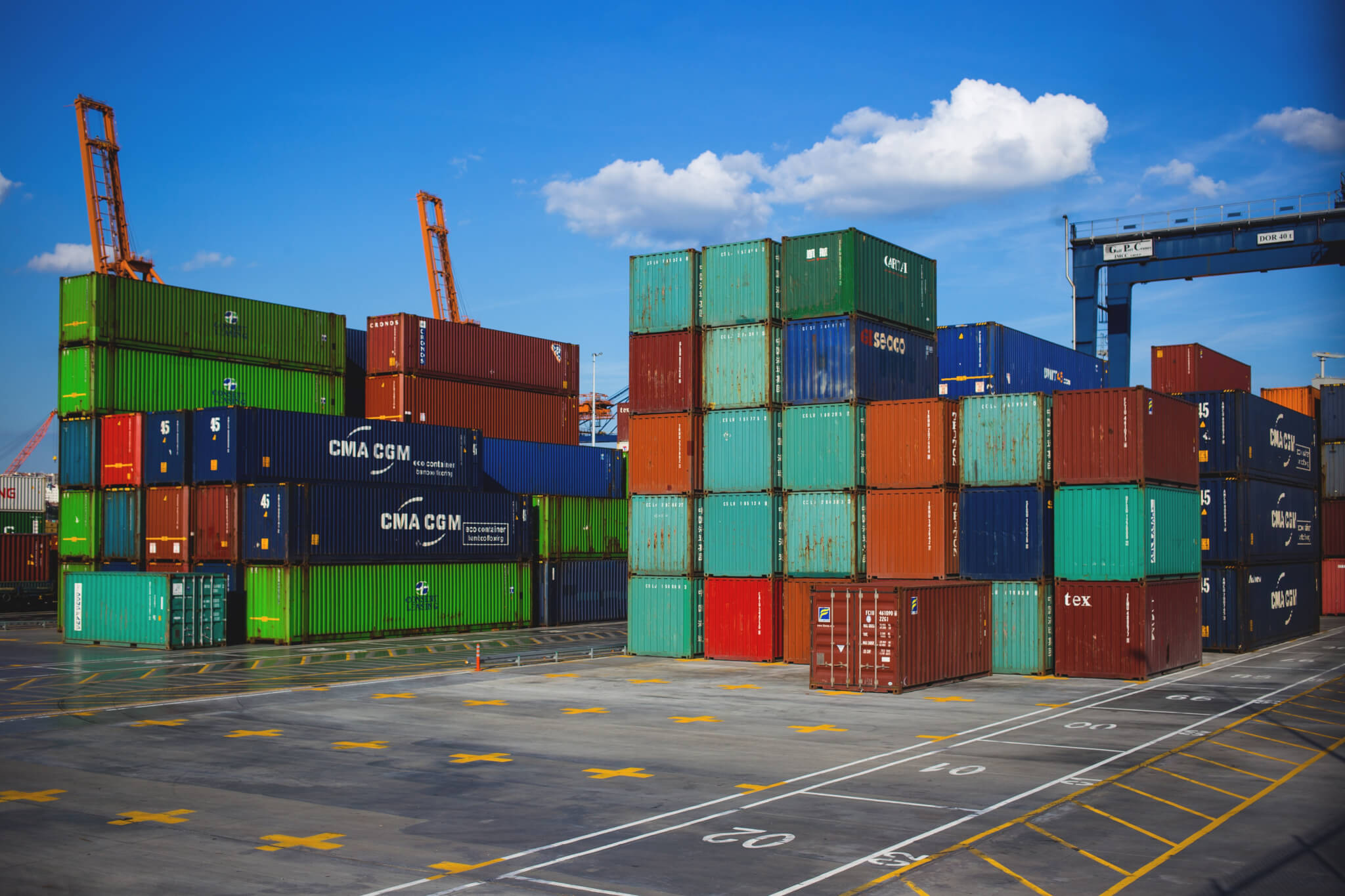 The EU must cooperate with Britain through the negotiating period. When Brexit was declared there were stories abound, how Europe would come down hard on the UK for the decision to leave, but the Prime Minister is intent on making sure this is not the case. May spoke yesterday about how a potential decision to damage Britain in negotiations would ultimately backfire on the EU and could result in a trade war between mainland Europe and the United Kingdom.
No 'associate membership' or any other type of tangible link. May made it clear that although Britain wants a peaceful and cooperative relationship with the EU through and after Brexit, by no means will we be following in Iceland or Norway's footprints in their links. As she put it yesterday "no half membership no associate membership or anything, that leave us half in or half out".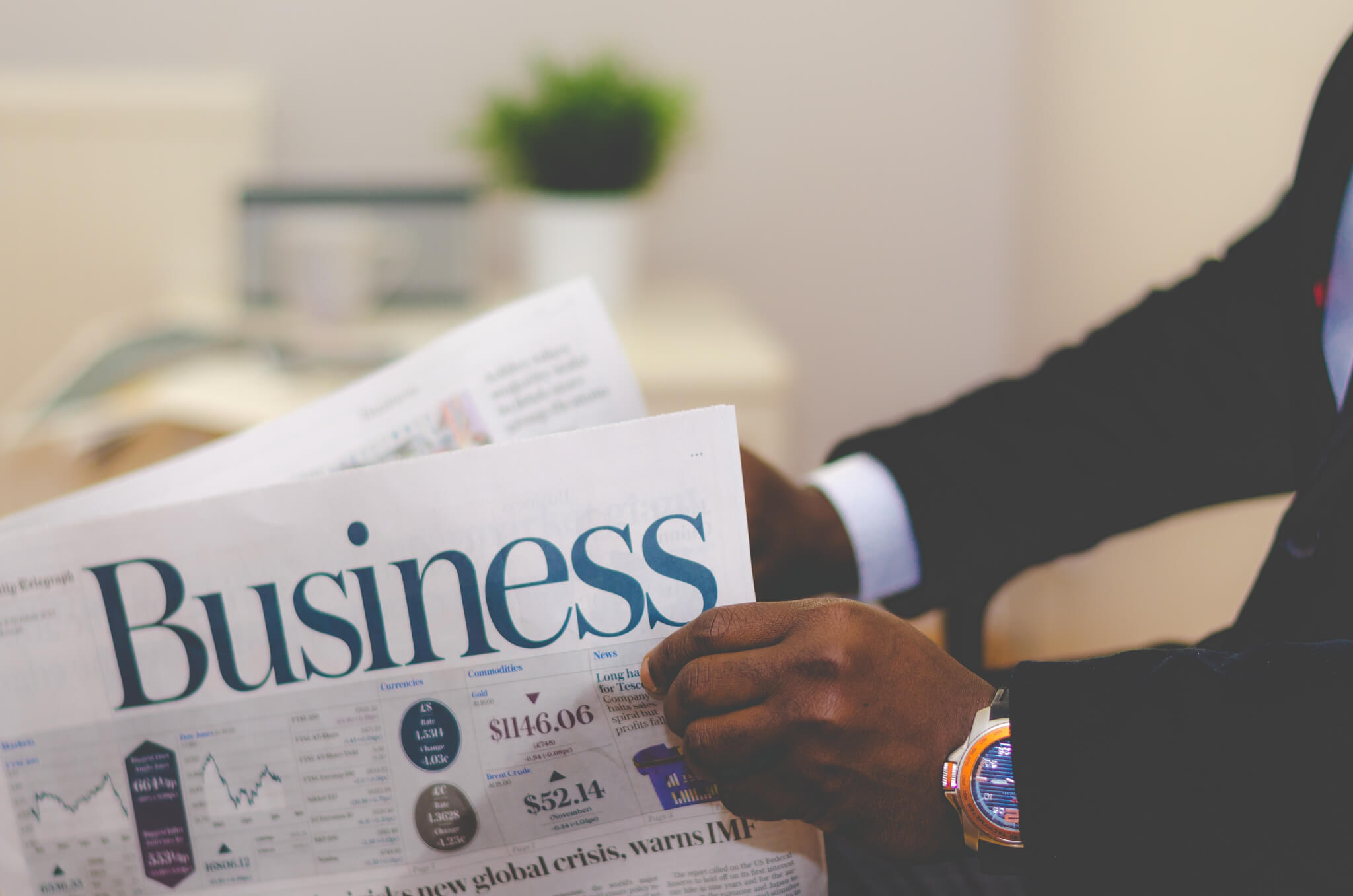 There will be a transition period after Brexit. The government's intention with Brexit seems to be play everything by the book- i.e two years of negotiation and then ' a phased process of implementation' to allow businesses and the public to get to grips with the UK's new state of play in the world. However, questions remain about how easy this will be to achieve, as well as how long specifically will this transitional phase last?
Uncertainty over European nationals living in the United Kingdom. There are currently almost 3 million Europeans living in the UK who's whole lives are being held in the balance due to Brexit, and yesterday May offered no real concrete answers or solutions to those affected. Many will worry that European nationals might instead just be used as a bargaining chip between the UK and the nations of Europe, causing millions of people to wonder about their options going forward.
Brexit must work for the whole of the United Kingdom and not just London. With Scotland voting to remain in the referendum, it's easy to see why May is insistent that Brexit must benefit all of Britain. The question is how this can be achieved, and how she can keep the vocal calls of the SNP for a second Scottish referendum, to a minimum.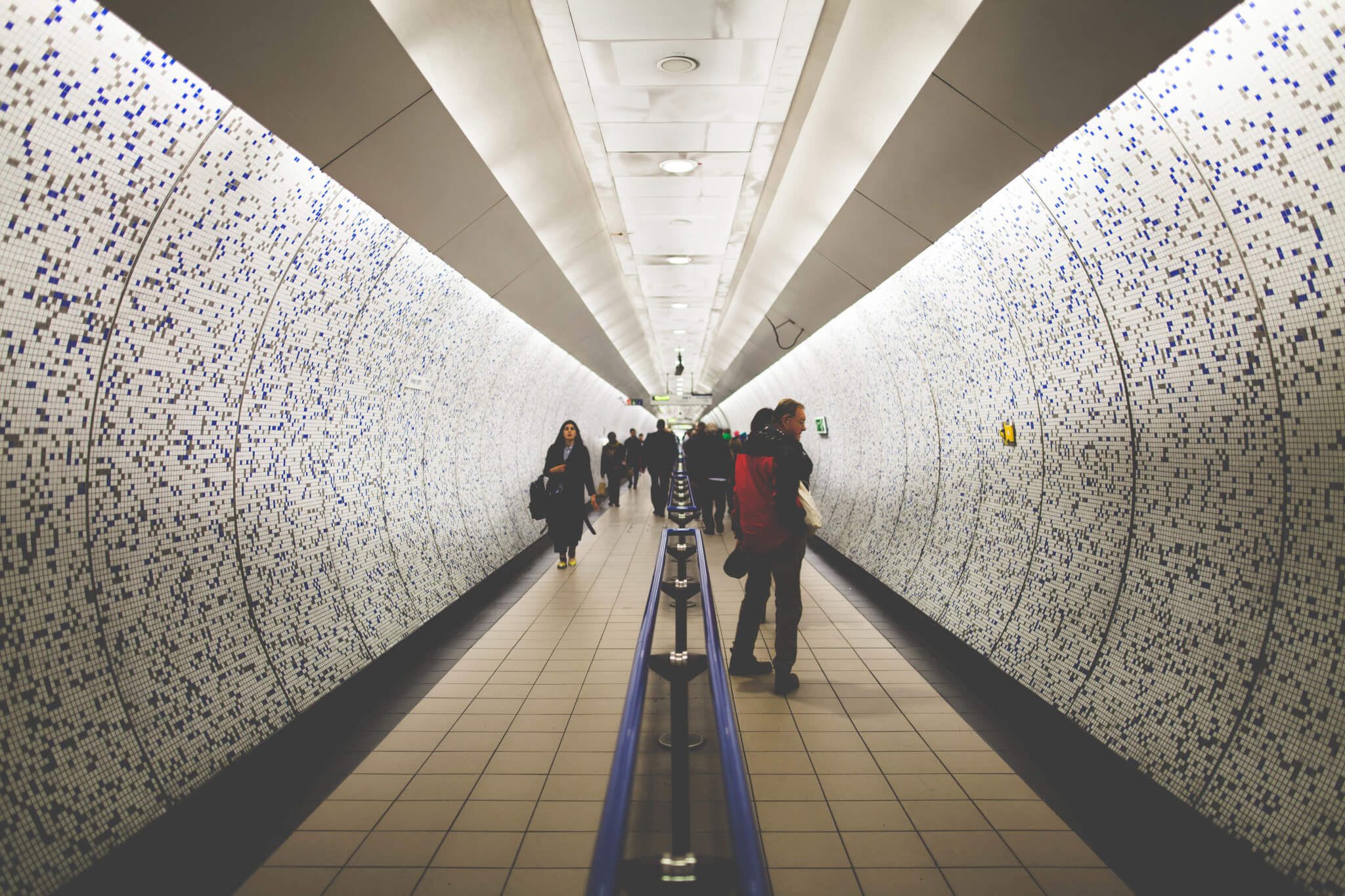 Britain's links with Ireland are core. Britain's relationship with Ireland predates our membership of the European Union, and it was clear that in the Prime Minister's mind this relationship shouldn't be affected. The 1949 Ireland Act guarantees 'non-foreign' status to all Irish nationals and secures them the right to permanent settlement in the United Kingdom.
Britain is prepared to hold a tough stance. May made it clear that if Europe tries to make it hard for Britain, Britain will make it hard for Europe too. As she put it yesterday "no deal for Britain is better than a bad deal for Britain", and with threats of a potential trade war, it's clear to see the Prime Minister is not playing games.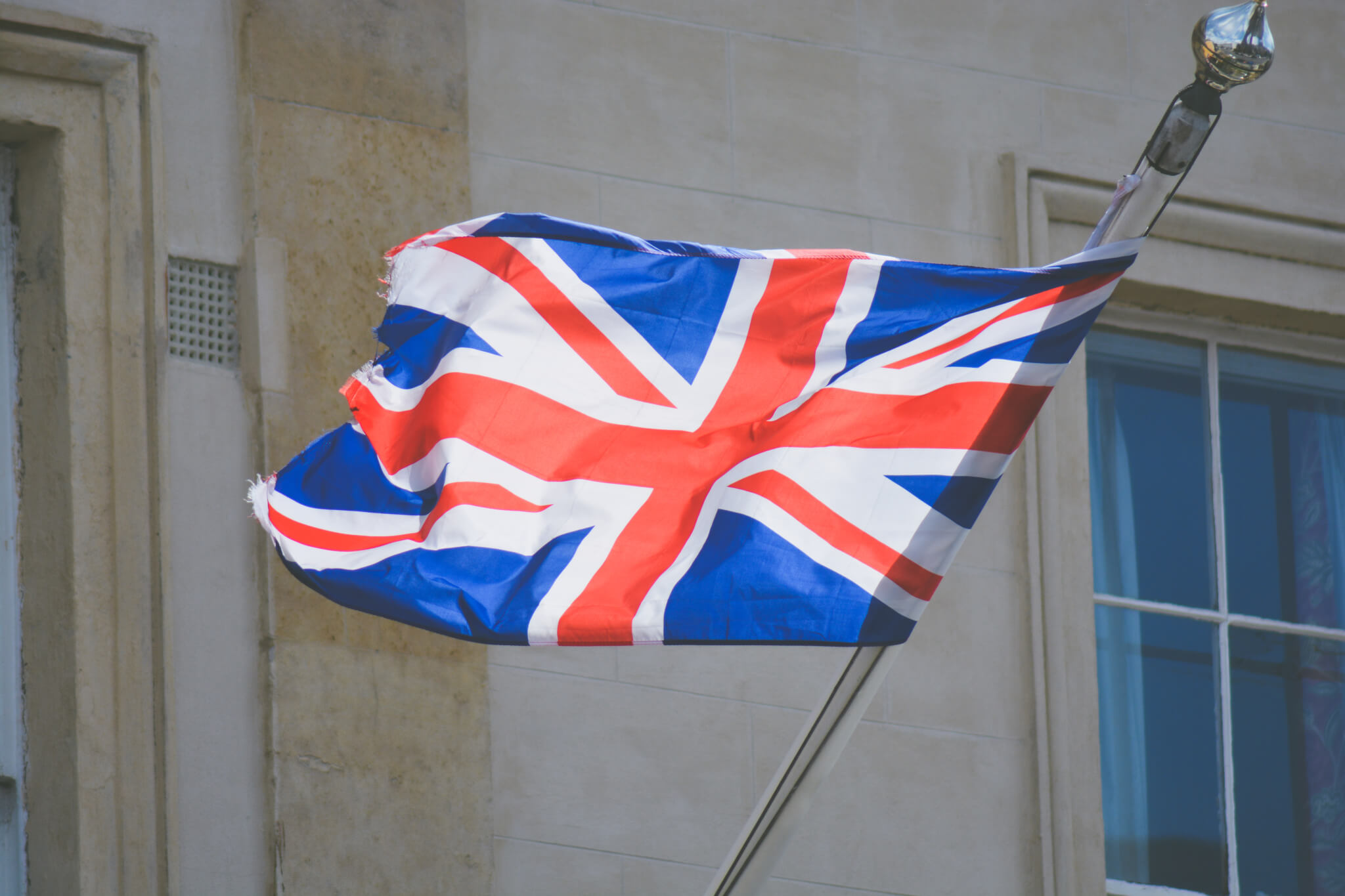 Brexit should also be about healing the divisions in our society. Brexit exposed a lot of divisions, between young and old, rich and poor as well as where we live. May made it her priority yesterday that Brexit should not just be about getting a good deal for Britain but should be about helping to resolve some of Britain's deep-rooted anxieties and problems which she spoke about in her New Year's message.
With Theresa May's speech yesterday, as well as Trump's ascendancy to the White House in only a few days, it's clear to see that the next few months and years will be an interesting time not only for British politics but also for Europe and ultimately the international system at large.
10 Things We Learnt About Brexit Yesterday
Personal PR and Public Affairs can go together hand in glove to support each other and make the overall outcome more successful. For example, if you're a successful business leader looking to increase your public profile and take your career to the next level, or a celebrity looking to champion an issue and really make a difference, then a joint PR/PA approach might be just the thing for you.
Whereas PR tends to focus on building an individual's profile and creating opportunities for commentary in the media eye, Public Affairs focuses on building relationships and influence within the political world. This can include an individual wanting to campaign for the Government to change its mind on an issue, or to help support the Government carrying out a task, by getting a government role in whatever the individual is an expert in.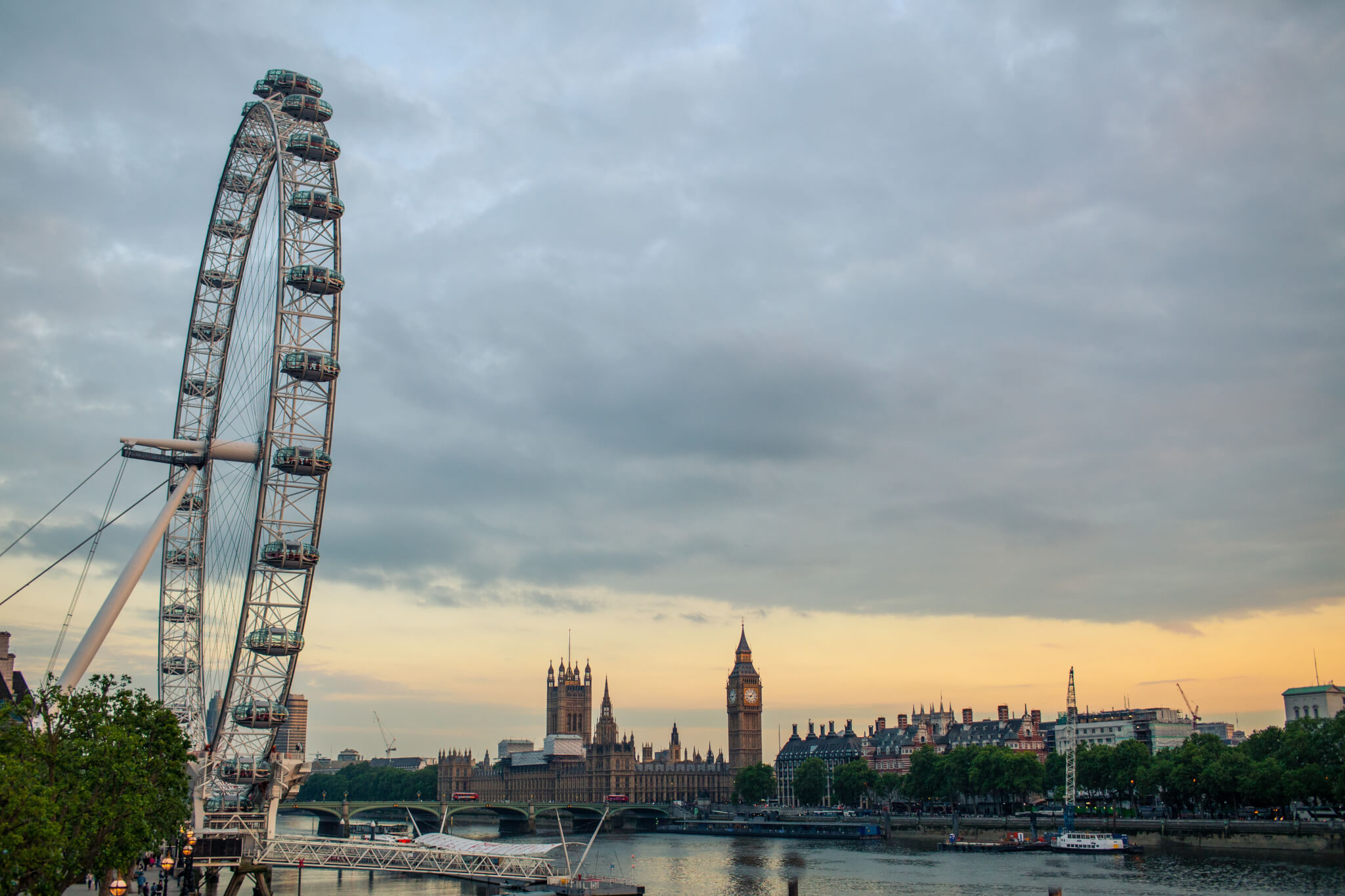 A strong approach in both can help the other: success in politics can present more PR opportunities, and vice-versa. It can also help to boost your business credibility by having politicians champion the work that your business is doing, spread the word about an individual or a company's latest endeavours, and ensure that you are seen as being at the forefront in your sector.
Many notable businesspersons have gone on to have huge success in the political sphere. A great example is female entrepreneur, Michelle Mone. Baroness Mone first became heavily involved in politics during the Scottish independence referendum, campaigning for Britain to remain 'Stronger Together'. With a passion for entrepreneurship and small business, then Prime Minister David Cameron appointed her to conduct a review on business start-ups in deprived areas, and in August 2015 she was given a peerage.
With recent global developments there is a huge correlation between what is happening in the world of politics and what is on the front pages. From a PR perspective this means that there are boundless opportunities for individuals to raise their concerns, or show support every single day. Through a measured and educated approach, Emma Watson has boosted her profile and established herself as an active campaigner for gender equality (resulting in her appointment as a UN Women Goodwill Ambassador). Similarly Benedict Cumberbatch has regularly campaigned in favour of remain in the EU referendum, but by taking a measured and considered approach was not lambasted by the media.
Politicians are also influenced by what is in the news, and if your PR team secures opportunities for you to discuss issues such as Brexit, or the HS2/Broadband debate, there is no doubt that you will be noticed in the political world. This is particularly the case if you can be seen to 'own' a particular agenda, as many politicians are keen to hear expert advice.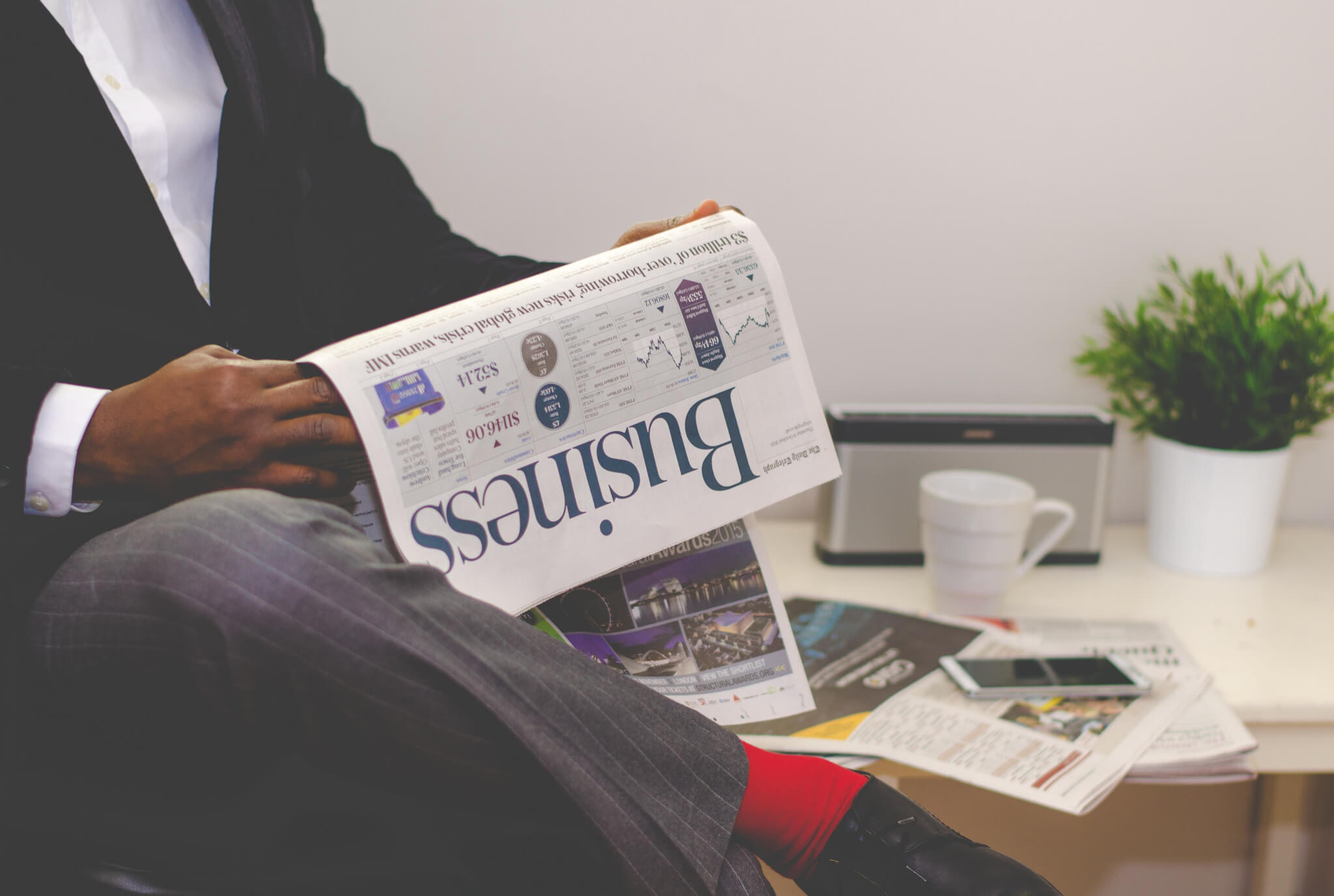 Personal PR is executed through a variety of means such as news agenda commentary, speaking opportunities and profiling slots. When a businessperson is starting out in elevating their profile, it can be very tempting to want to be heard and seen everywhere. Any PR worth their salt knows that it pays to ensure that you work with outlets that are in-keeping with the individual and business message. Similarly, in the world of politics although it may be tempting to swamp every single MP with a vague interest in your field with letters, this tactic is rarely successful with most round-robin letters ending up in the bin. It is far better to speak to your public affairs team who can carry out an analysis to discover who all your key political stakeholders are, and work out both the messaging you should use and how you should engage with them which will get you noticed.
However, jumping into politics without a strong team around you can be a disaster. it is important to get expert advice before anyone starts reaching out to the political world – with the right PR and an already raised profile, what you say will surely have an impact. Without proper guidance and prep, it is easy to come off as ill informed, out of touch or patronizing. See Meryl Streep and Tom Hiddleston at the Golden Globes, Sol Campbell running for London Mayor, or Michael Sheen's interview where it was widely reported that he was giving up acting for politics (which he later had to deny after being slammed by much of the press).
Those who do get it right can reap the rewards both politically and personally. Some key examples include TV star Baroness Floella Benjamin, actress Tracy Brabin MP (newly elected MP for Batley and Spen), Arnold Schwarzeneggar, and man of the moment Donald Trump. If there's one thing that we can take from this somewhat motley crew, with the right team behind you, anything is possible…
How Personal PR and Public Affairs can go together hand in hand to boost your public profile
The Autumn Statement: What's Next For Britain's Economy?
This week, we saw Philip Hammond's first Autumn Statement as Chancellor. In the lead up to Wednesday, rumors swirled around Westminster over what it would contain. Would the government be forced to cut back on its promise for a surplus by 2020? Did it have a reasonable plan for Brexit? And how would it affect the British economy? How would the Chancellorship of Philip Hammond differ to his predecessor George Osborne?
When Philip Hammond took to the box on Wednesday, it was clear that he was having to strike a fine balance between countering worries about the impact of Brexit on the British economy, and being cautious in uncertain times. He stated that although the Office of Budget Responsibility had concluded that Britain would grow at a rate of 2.4% less than if we had remained in the EU, fundamentally Britain would still continue to grow at 2.0% from next year.
This announcement that Britain's growth would continue was warmly received in the chamber, as were several other announcements such as the government committing £1.4 billion to the creation of up to 100,000 new homes, the freeze on fuel tax duty and measures to help  'Jams', those who are 'just about managing'. These measures included raising the national living wage from £7.20- £7.50, as well as increasing the income tax threshold from £11,000 in 2016, to £11,500 next year. The Jam group defined as those earning between 18-21k, will also benefit from a ban on estate agents charging upfront letting fees.
This year, there was also some good news for British business, such as the announcement that Corporation Tax would be lowered to 17pc, giving Britain the lowest Corporation Tax rates out of any G20 country. The government will also double the UK's export finance capability, as well as announcing a lower business rates package, which the Chancellor described as "complicated, but ultimately good news".
In further good but not unexpected news, Philip Hammond also promised the allocation of huge sums to help Britain's ailing road and train networks, in an effort to stimulate the economy. But where exactly would all the money would be coming from to pay for these infrastructure projects?
The Chancellor announced that the UK's borrowing would be increasing significantly in the next few years, with borrowing in 2017 equal to 87.7% of GDP (an increase from 84% this year). There were also further announcements that Britain's borrowing rate was likely to peak to 90% of GDP by 2018, and that the government would be ditching the pledge put forward by David Cameron's government that Britain would aim for a surplus by 2020 with the Chancellor now stating they would aim for a surplus as "when can be reasonably expected".
Overall this year's Autumn Statement seemed to be about really two things; the government attempting to grasp some sort of control over the titanic impact Brexit has caused and how to respond to it, and demonstrating to the markets,  global businesses and banks that Britain is open for business and worthy of significant investment.
However, there are still unanswered questions about what the government's plan is towards Brexit as we approach the window for enacting Article 50, and how long Britain can continue to rely on continued rates of borrowing when the national debt already totals £1.8 trillion.
The Autumn Statement 2016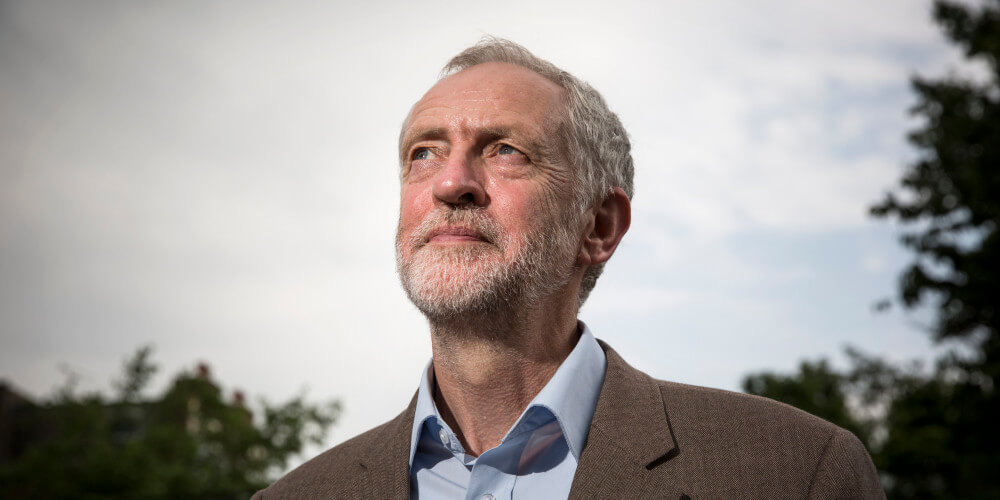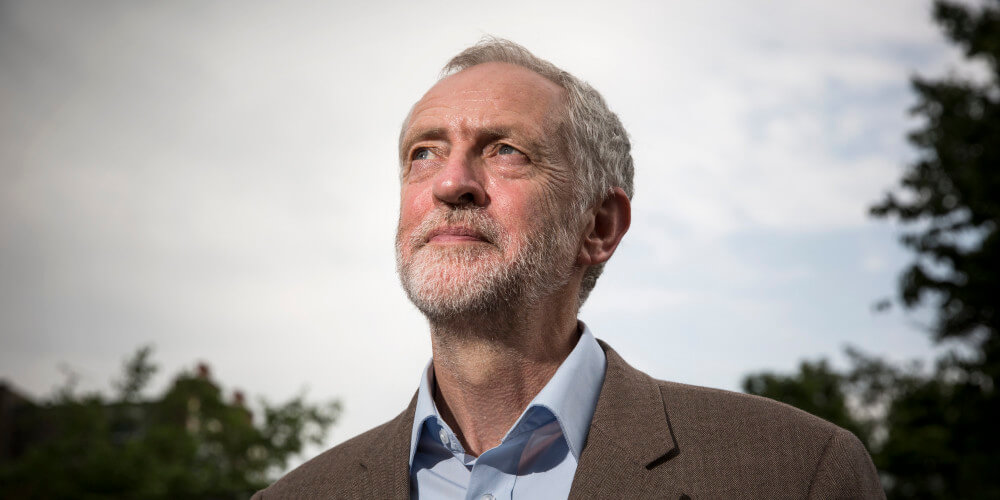 When, against all the odds, Jeremy Corbyn was elected leader, of the Labour Party in September many political commentators could barely believe what they were witnessing.
Labour now has their most left wing leader for a generation, with an phenomenal mandate from party members, affiliates and supporters, but little support within the Westminster parliamentary group.
The initial assumption was that this was some kind of freak accident. The product of collective grief after the loss of a General Election.
Corbyn's internal opponents took comfort in their optimistic confidence that their new leader's tenure would likely be short-lived and the early media onslaught seemed to reinforce this sense of inevitability.
But the other side of party conference season, Corbyn is beginning to look like a longer term prospect, for whom early demise, despite the many who would like to see it, is increasingly unlikely.
Why?
Firstly, it should be remembered that there are significant vested interests to keep Corbyn in play. The left, the unions and the many new members his campaign attracted feel a sense of ownership over Corbyn's leadership that would make his forced removal by ambitious parliamentary colleagues catastrophically messy.
The conversion of the "bottom up" grassroots campaign that propelled him to the leadership into "Momentum", a movement for change, is further evidence that team Corbyn is digging in.
Secondly, Corybyn is a man of enormous personal determination who has stuck to his political guns throughout his career. Having got a job he never in his wildest dreams expected, it is quite possible he will rather like the power and opportunity to remould a party he strongly believes has been corrupted by centrists over the last quarter century.
Thirdly, predictions of a fundamental split, or mass defections, now look hollow. With one or two relatively insignificant exceptions, there has been no mass move to the exit by key players.
The problem is that the history of such group defections doesn't encourage it and the electoral system is designed to punish individuals who jump ship, especially to small or new parties. Labour is also by its nature a very tribal party, which goes beyond individuals and leaders.
Although a sizeable chunk of the former front bench declined the opportunity to continue to serve under their new leader, Corbyn has been relatively successful in winning key moderates such as Andy Burnham, Hilary Benn, Lord Falconer and Seema Malhotra which has allowed him to claim the mantle and legitimacy of party unity. This leaves progressive rebels marginalised on the fringes.
Fourthly, progressive Labour (i.e. the Blairite wing, for lack of a better description) has become hollow, with no clear sense of mission, no distinctive policy vision and no unifying leadership. This is a large part of the reason they failed to retain control in the leadership contest in the first place.
Until Labour's progressives can offer a compelling and unified alternative to Corbyn there is no prospect of a coup and they know it. It is more likely that this group will bide their time on the backbenches and develop new ideas. The emergence of a preeminent leadership figure will be ultimately be essential to their cause.
Finally, Corbyn's straightforward, idealistic approach to politics is refreshing and generating some excitement amongst a public tired of spin and pragmatic blandness.
The rise of UKIP, the SNP and to some extent the Greens has shown that there is a market for Corbyn's kind of politics. And it is to the voters that have been drawn away to these parties, as well as the less engaged disaffects, that Corbyn now seeks to appeal.
The first real test of this strategy will be in May 2016, with the Scottish, Welsh, London Assembly and local elections. Until at least then, if not beyond, Corbyn is safe and here to stay.
Jeremy Corbyn: Here to Stay?
Why PR and Public Affairs are Perfect Partners
Never before has there been greater correlation between what happens in Parliament, and what makes the front pages. With a new Conservative government, the rise of both Jeremy Corbyn and the SNP and the decline of the Lib Dems, it's safe to say that things are going to be interesting politically for some time to come – with a growing number of column inches, articles, interviews and debates dedicated to politics.
This offers ongoing opportunities for PR firms keen to offer their client's take on the latest debate, Bill, speech or initiative, providing fertile ground for weighty and impactful coverage. Yet many firms continue to miss a trick, using politics as something to peg news stories to, rather than as a tool of influence itself.
We are often approached by clients who want to ensure that politicians change their opinion on an issue; to campaign for change or to challenge an anticipated change.
There is no better way of doing so that through employing a mixed brief, using PR and public affairs as perfect compliments, reaching a variety of key audiences, and ultimately influencing opinion and behaviour from multiple angles.
Journalists want to cover issues with weight and credibility, and pegging approaches to parliamentary activity is a great way to demonstrate that an issue is not only relevant, it is something which cannot be ignored.
The opposite is also true. The vast majority of all materials delivered directly to MPs are ignored, this is something people don't talk about, but it is a reality. Politicians are busy people, with an immense range of issues to consider, and what better way to cut through the noise than by delivering press coverage which says, this issue is relevant (it's in the national press today), the press think it's important (they've covered it), and so does the general, voting public.
A well-orchestrated mixed campaign works because it reaches each audience in the most effective way whilst ensuring that a consistent message is delivered through press and Parliament.
Orchestrated properly, this results in sustained coverage in the press and discussion points in Parliament, building a weight of momentum behind key arguments. Of course, process of communicating with journalists and politicians can be significantly different, but the outcome is the same – getting the right message to people who can make a difference.
We recently worked around the assisted suicide debate in the run up to Second Reading in the House of Commons, providing the press with a string of comment, case study and research based stories around the issue. At the same time, we audited political opinion on assisted suicide, delivering briefings to those undecided on how they would vote – essential information for an issue of such magnitude.
The result, sustained coverage of key arguments surrounding the issue, and the most discussed item in Commons history with 85 MPs offering their views in the chamber and mass top-level coverage of the day's biggest news story.
PR and public affairs are perfect partners because they amplify each's key benefits, influencing the opinions and – most importantly – actions, of some of the country's most powerful people. Big issues are news, and by definition become political when they can no longer be ignored.
As the line between press and politics continues to blur, there has never been a better time to tackle an issue on both fronts.
Marrying PR & Public Affairs
How to change government policy: Top 10 Tips
The goal of public affairs is very often to seek a change to government policy.  The PHA Group's Public Affairs Account Manager, Emily Burditt, has worked on many successful campaigns to change government policy throughout her career, and her achievements include securing a cut to fuel duty, challenging unfair energy bill charges, cutting bingo duty and securing new guidelines on hospital car parking fees. Here she shares some of her tried and tested top tips.
1.       Be realistic
Have a clear set of goals, but be realistic – if you want a costly tax cut, e.g. a reduction in fuel duty, concentrate on getting a 1p or 2p reduction, rather than 10p. Ensure that your proposal is fully costed, and be ready to explain why it is worth doing and who it will benefit. Your figures must stand up to scrutiny, as they will be challenged. Make sure you know the arguments for and against your issue, and prepare rebuttals.
2.       Identify MP champions
Without a friendly MP or MPs, changing policy is almost impossible. Look through Hansard and see who has spoken about your issue, asked written questions on it or even voted for similar measures in the past. Get in touch with them, secure a meeting and persuade them to work with you going forward.
3.       Build support
Draw up a list of external stakeholders with an interest in the outcome of your campaign and get them on board. This can include organisations like charities and businesses. The broader your coalition, the greater the impact you will have.
4.       Get online
Set up a Twitter and Facebook account and be active. Targeted advertising will help these profiles grow. Set up a website that allows people to contact their MPs, in a similar way to 38 degrees. These are great for demonstrating the amount of public feeling behind an issue and gives your campaign momentum.
5.       Get some media coverage
To really draw your attention to a campaign, you need to contribute something new to the debate. Write a paper which explains your case, and include real examples and statistics that will make people think twice. For example, the campaign for fairer hospital car parking charges drew attention to hospitals charging nearly £500 per week and mothers who were unable to visit their sick babies due to the cost. Release your research to the media, and ask the MP to mention it in the House of Commons as soon as possible afterwards, e.g. Business of the House Questions on Thursdays. This will ensure your campaign remains in the public eye.
6.       Build support across Parliament
Keep your campaign as non-partisan as possible. Build your support network inside Parliament, and continue to meet with MPs and Peers who are likely to help.  Find parliamentarians in each party who are willing to champion your cause, and ask them to table Written Questions, Oral Questions, EDMs or even a PMQ. You could also set up an APPG to draw attention to the issue, such as the Frozen British Pensions APPG, set up by the International Consortium of British Pensioners.
7.       Meet the Minister
Meeting the relevant Minister and their Civil Servants is essential. Getting the meeting may be tricky, and as well as writing to the Minister and asking for one, you may also need to ask one of your supportive MPs to ask for a meeting during Question Time in the House of Commons. Bring a short brief to give to the Minister and their civil servants and be ready to demonstrate how much support there is for this issue. Make sure you ask for a photo, and if the Minister is happy, press release it.
8.       Secure a Parliamentary Debate
Once you have a lot of support across the benches, apply for a Backbench Business Debate. You must have supporters in all the major parties, and ensure that a large amount of MPs are willing to speak in the debate. The backbench debate which secured the most support ever was one on direct debit energy charges in 2014, which a record 177 MPs supported, from 9 different parties. 
9.       Identify important dates
Identify key dates in the Parliamentary calendar, e.g. Budget Day. In the lead up to this, write letters to Ministers reminding them of the issue, and seek new meetings with stakeholders and MP to keep the pressure up. Set up a petition for the public to sign, and organise a rally in Westminster. This is essential to ensuring that your campaign remains at the top of a Minister's agenda.
10.   Say Thank You!
If you are successful, make sure you give the Government credit. This is noted, and leaves doors open for you in the future.
Changing government policy
How to influence Government policy with a political PR campaign
For all PR agencies the key challenge, the reason they exist, is to gain relevant coverage for their clients. Securing space in media outlets will always offer a benefit to a business or individual, but at The PHA Group we are increasingly being tasked with taking this one step further, to generate coverage which will catch the publics' eye and heap pressure on politicians and policy-makers.
Here, in the run up to May's General Election, we outline our PR campaign top five tips in securing hard-hitting coverage which will bring large-scale issues to the public's attention and give the government something to think about as they continue to review policy.
Tip 1: Make the issue relatable
The first point is perhaps the most important, whatever the issue, no matter how complex, it needs to be boiled down to the essentials. Forget how it may affect large companies or groups, instead look at how it could impact the average person on the street, the Joe or Joanne Bloggs. After all, these are the people who buy papers, who will discuss the issue (in its summarised format) with their friends over a drink, and who ultimately will decide which party is in power come the 8 May.
Strip the issue back to three basic points which must then be reaffirmed at every opportunity to ensure that the message sticks, people realise why it is relevant to them and ultimately why they should care.
Case studies are an excellent way of doing this, getting 'normal' people to explain how the issue has (or would) affect them. People like to hear about other people, it's in our nature, and a story from a seemingly third party advocate is a powerful way of quickly conveying an emotive, compelling message.
Tip 2: Find and train highly credible spokespersons
If you are preparing for what could be a public battle with the government you must be prepared to debate the issue, in the public domain (on TV and radio), against experienced and knowledgeable people. Therefore it is essential that you secure a credible spokesperson (or spokespersons if relevant) knowledgeable (have all facts to hand at all times) and confident in pressured media environments. In a broadcast interview you will have less than five minutes to get your key arguments across and we recommend media training leading spokespeople to ensure their statement packs the greatest possible punch, in often challenging situations.
Spokespeople don't always need to come directly from the organisation, with third party endorsement from charities, think tanks and leading industry figures a powerful tool.
Tip 3: Question, query and question again
One of the biggest weapons in the government's armoury, particularly when arguing why their point should be listened to and accepted, is stats. They can put them together quickly and with seeming credibility, to summarise an issue in one line or figure.
Yet dig a little deeper, perhaps through a Freedom of Information request and often it becomes apparent that the info being peddled to the public is far from what it seems. Question the figures, extrapolate, compare, and see where the truth really lies.
We did so repeatedly in our fight to protect the British legal system against savage £220m cuts, in one instance speaking with a number of firms slammed for their 'exorbitant' earnings from Legal Aid. By digging a little deeper the millions of pounds being quoted in the press were actually spread across thousands of cases, something the government, and paper in question, failed to mention. The result, a powerful double page counter article the following week to set the record straight.
Yes, lots of figures are accurate, but never be afraid to take a closer look as you may strike PR gold.
Tip 4: Produce your own research
As the government puts out white papers and reports supporting their cases there is no reason why you cannot do the same, with equal effect and often at a fraction of the price. A well-planned independent survey, for example, can really hold weight with the press and fresh findings are always a good way of rekindling a story.
When working with the International Consortium of British Pensioners they commissioned a OnePoll survey looking at the impact of frozen pensions on those from the Black and Minority Ethnic (BME) communities in the UK, finding that significant savings, way above those highlighted by the government, could be made should pensions be unfrozen. The result, quality data which flew in the face of the information being produced by the government.
Tip 5: Constantly reassess
Government proposals / legislation rarely happen in a short space of time and when fighting an ongoing battle it is important to constantly ask, 'What do the public think?' and 'What do the government think?', tailoring your message accordingly.
Things can change extremely quickly in both the press and political worlds and what may be a convincing argument one day can be eradicated by events totally outside of your control. With this in mind, you should always have a Plan B, which you are able to employ when Plan A is no longer working.
Conclusion
Tackling the government can be a difficult task however by doing so you may be able to change policy (no small feat), have plans dropped completely and even save an industry or demographic real heartache – and there is no greater feeling.
Public Affairs and Policy