He's been widely lauded for shepherding the UK economy through turbulent waters in recent times, but Rishi Sunak could face his toughest test today when he sets out the Government's vision for a post-Coronavirus world.
The furlough scheme, grants, subsidies and loans continue to be churned out in an effort from the Government to put their "arms around the economy" and, although it has not always been seamless, the Chancellor appears to be one of the shining lights in the Cabinet.
Superlatives come thick and fast when 25% of the UK workforce are on the payroll of the state, however, Sunak is likely to face an entirely different beast when he is staring down the barrel of a £300bn deficit. In that sense, today could be judgement day for the Conservative Party and Rishi Sunak's carefully curated reputation.
In what is being dubbed a "Mini-Budget", the Chancellor is unlikely to make sweeping changes to fiscal policy measures but rather set out a host of initiatives and proposals in an effort to assist the UK economy in bouncing back from the Coronavirus downturn.
Below, we have outlined what may be included in today's statement.
Stamp Duty
In a huge boost for prospective homeowners, the Chancellor is set to announce a 6-month moratorium on the tax on homes up to £500,000. When initially briefed to the media earlier in the week, it was suggested that the measure would come into force later in the year, however, following concerns that it may stall the housing market for further months, it is expected to be introduced from today.
Although unlikely to impact the London housing market, the move will play well in the new "blue wall" area across the North of England and among Tory backbenchers who will welcome a return to Thatcherite economics in the Treasury.
A Green Revolution
If the prospect of a Green Industrial Revolution fills you with a sense of déjà vu, then you may remember the brainchild of Rebecca Long-Bailey which formed the majority of the Labour Party's 2019 Election Manifesto.
Now, it is expected that the Chancellor will unveil a £3bn green package to create jobs, update buildings and assist the UK in meeting it's 2050 net zero target. As part of the package, a Green Homes Scheme could see households receive £5,000 to spend on insulation and low-energy lighting, whilst a retrofit scheme could see £1bn spend on upgrading public buildings including schools, prisons, and hospitals.
High Street Vouchers
A widely covered report by the Resolution Foundation urged the Chancellor earlier this week to introduce a cash injection to help save the UK's suffering high streets.
As part of a £30bn package, the think tank called on the Treasury to issue £500 vouchers to every UK adult in a bid to get consumers back spending with the sectors most afflicted by the coronavirus,
It has been reported that the Chancellor is considering the measure and we will wait and see whether he decides to take the plunge, or hang on until the Autumn to introduce more sweeping measures to save the high street, such as temporary VAT cuts.
Training and Careers Support
From "Take Back Control" to "Get Brexit Done", the VoteLeave faction of Downing Street has been known to stick to the rule of three. Of late, the slogan "Jobs, Jobs, Jobs" has taken hold and it is expected that today's announcement will focus on just that.
Despite the unprecedented financial measures, the Government has introduced over the last few months, many people have faced redundancy and unemployment. One of the ways in which Mr Sunak may seek to tackle this crisis is through investing £111 million in apprenticeships and traineeships.
Firms are set to receive £1,000 for each new work experience place they offer to alleviate concern that a generation of students may struggle to find careers post-education.
Whatever the package of measures the Chancellor unveils today, it is unlikely to define his tenure in the Treasury. Like George Osborne, the test for Sunak will be how he handles the aftermath and the intricate balance between cutting public services and raising taxes.
The Covid-19 mini-Budget announcement – what does it mean?
Earlier this week, the Home Office published its report into Hate Crime in England and Wales for 2016/17. The report shows that hate crimes in the UK are increasing; in 2016/17 there were 80,393 hate crimes recorded by police, a 29% increase from 2015/16.
Although some commentators have argued that increased public awareness and improvements in recording hate crime negate the need for any real analysis or concern over the results, the spike in crimes around the EU Referendum needs further exploration.
This report has seen the largest increase in hate crimes since the series began in 2011/12, with spikes around the EU Referendum and the Westminster Bridge attack. Arguably, the anti-immigration sentiment evoked during the EU Referendum made people feel as though they too could express anti-immigrant feeling, potentially in the form of a racially motivated hate crime.
The All-Party Parliamentary Group on Social Integration released a report this August declaring the government's rhetoric on immigration to be fuelling toxic anti-immigration sentiment. They warned against the "poisonous" EU referendum campaigns, which they argued formed a barrier to creating a socially integrated nation.
There has been an increase in this polarising language, imbued with undertones of racism, for example, Theresa May's now discredited targets of cutting migrant numbers. There was an increase in police recorded hate crime following the Westminster bridge, Manchester Arena, London Bridge and Borough Market attacks this year.
The "genuine rise in hate crime around the time of the referendum" seems to have been eased by the government's own actions. Racist, anti-immigration sentiment has been propagated top-down by the government disguised as democratic debate of the EU Referendum. Throughout history, politicians have appealed to a constructed sense of national identity to further their own political causes.
In the case of Brexit, Nigel Farage exploited people's fear that high levels of immigration would infringe on English identity. This fear was harnessed into a powerful, and largely underestimated, political force. As reprehensible as it is, it is not surprising that hate crime increased around the time of the EU referendum when politicians were playing on people's fear of the erasure of their own English identity. English identity was crucial to the Leave campaign and of the 30 areas with the most people identifying as English, all 30 voted to leave.
Just as the nation is put under the microscope at a time of political turmoil, such as the EU Referendum, so is people's own sense of national identity. Farage perhaps had some of the groundwork laid for him by the infamous Enoch Powell whose 1968 Rivers of Blood speech, which defended a sense of national identity from the perceived threat of immigration.
Powell was speaking up on behalf of a proportion of the population who held a sense of resentment, a sense of being overlooked when it came to what they wanted regarding immigration. His rhetorical prowess enabled him to move the immigration debate away from the fringes of conversation and into the mainstream. Today, mainstream political parties are afraid of dealing with immigration, leaving groups of people feeling underrepresented and looking to more extreme parties.
Just as Enoch Powell back in the 1960s gave racism a more acceptable mainstream face, we are seeing much of the same with the popularity of UKIP and other nationalist parties across Europe. The APPG Integration not Demonisation warned that the government's language and attitude led some people to feel "they could act on racist attitudes which had previously gone unexpressed".
This has been seen in Europe as well, the FPO has found widespread appeal for their openly Islamophobic and xenophobic views as has Geert Wilders in the Netherlands. FPO leader Heinz-Christian Strache played on Austrian's' fear of a diminishing of their culture, claiming that Austria was being Islamified and calling for a ban on Muslim symbols.
Enoch Powell championed a form of national identity that was based on racial othering, an "us" and "them" mentality which argued for a reduction in immigration in order to prevent any encroachment on English identity. His legacy permanently entangled race and immigration.
During the EU referendum, the Leave campaign in particular exploited people's fears about immigration and it is therefore unsurprising we are left with such a toxic legacy, a climate in which racist fears are legitimised and manifest themselves in hate crimes.
Hate speech is allowed under the guise of democratic debate
By George Livesey, Public Affairs Intern
As a people, politicos included, we seem to be (not so) blissfully unaware of the procedures that govern our institutions. In light of recent events this, apparent, mass misunderstanding has come to the fore; it was not only the impact on the constitution that the outcome of the Brexit referendum would cause that was not often discussed, but also, the actual act of holding a referendum itself. Unlike the faux constitutional 'crisis' that ensued after the result of June's snap general election, the fallout and furore following the Brexit vote was predicted by some, many of whom suffered much constitutional consternation in fear of either result of the vote.
More of us should consider the advantageous and disadvantageous consequences, brought about by holding referendums, to the way we are governed. More of us should have seen through the media's sensationalising of the outcome of the general election to notice that Mrs May was at the mercy of a well-oiled constitutional machine. Unlike our transatlantic cousins we leave our constitution almost completely untaught, resulting in it, more often than not, being a thing of derision not of reverence. Perhaps it is just political aficionados that notice it or care for it, yet many seem to have lost sight of our organic constitution whilst caught up in the recent turbulence of British politics.
Brexit is obviously the biggest constitutional challenge of recent times, yet, the constitutional conundrums thrown-up by holding referendums were not, and are not, discussed. It can be credibly argued that this type of direct democracy does not fit within our representative-trustee model, and can be viewed as 'fundamentally unconstitutional', as some scholars have dubbed it. Moreover, Kenneth Clarke MP, the Father of the House and arch-Europhile, was another one of the few that was asking such questions, coming to the conclusion that we should regard the referendum as a 'glorified opinion poll'.
Whatever your opinion happens to be, should we not even be slightly worried that we do not seem to have paused and assessed whether this is the direction in which we want to travel? We have stumbled into an ancient debate, one which shaped our constitution, but we have not been delving into it, an exercise which would greatly assist us in deciding how we want to decide things in the future.
The constitution was always going to be strained whatever the outcome was on June 23rd 2016. In addition to the issues caused by leave's victory, if it had been a win for remain then the issue would have been shunned as a done deal, even though it would have been far from it, continuing to bubble under the surface of public opinion. This catch 22 situation led even died in wool eurosceptics, such as Mail on Sunday columnist Peter Hitchens, to take no part in the referendum itself.
The outcome has caused the Government's powers over foreign affairs to be modified after a Supreme Court challenge, created friction between Westminster and the devolved assemblies/parliaments, altered the Westminster model and left a mammoth task of reversing decades of 'Europeanisation'. Also, a matter of acute constitutional importance, but almost entirely uncommented on, is the fact that we now have a Government where we know beyond doubt that the majority of people in it disagree with their own biggest policy; that of removing the UK from the EU. This also applies to a Parliament that voted to trigger Article 50 even though it had an overwhelmingly remain make-up, although this doesn't have such a grave impact on collective ministerial responsibility as applies to the Government.
We are in constitutionally choppy waters, yet, many don't seem to care and see these issues as merely practical problems that can be overcome by any means necessary. We live in a country where we have a continued misunderstanding regarding our rulers' rules and customs, exemplified by the hysteria following the general election where the constitutional process seemed to be inexplicable and elusive, yet, it was in fact working at its best. We must all accord our constitution with more care and attention, constantly with one eye on the future, particularly at a time when it is at risk of people losing faith in it entirely.
Contact us if you would like to talk to us about PR.
Are we a nation of constitutional illiterates?
Britain has always been a leader in the creative industries, but a question mark hovers over its future. At a time of Brexit, an NHS stretched to breaking point, and spending cuts, it is easy for industries that are doing relatively well to be overlooked by Government but to do so could be a disaster. This has never been truer than for the creative industries, who enjoyed a bumper year in 2016 (contributing £84 billion to the UK economy) but are largely ignored by policymakers. Yet the continued success of this sector is by no means guaranteed.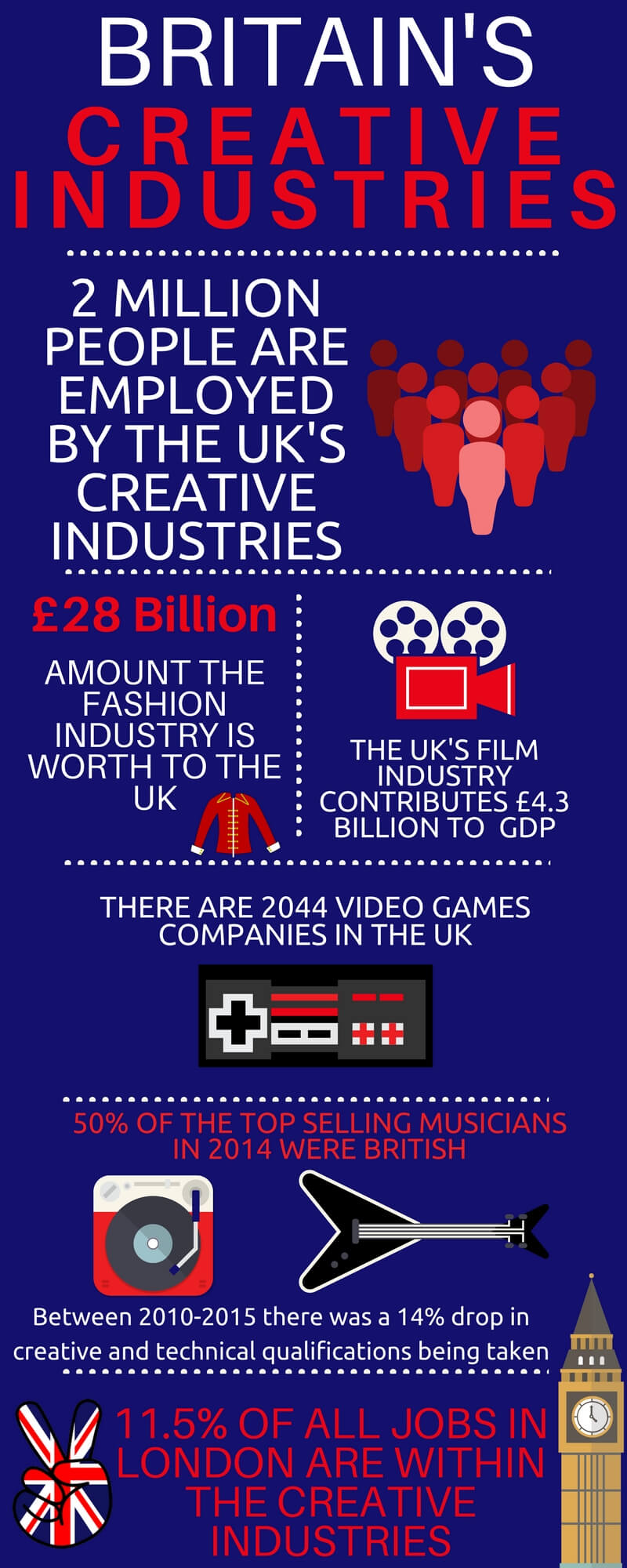 Brexit will have far-reaching consequences for the creative industries in a myriad of ways. One of the most significant changes is likely to be to freedom of movement, which could negatively impact the sector's ability to attract key talent from overseas. Likewise, any requirement for British citizens to have visas to work in Europe could be costly and time-consuming. This will be problematic for anyone in the industry who needs to frequently work in European countries, e.g. musicians on tour. Plus, a business' ability to protect its intellectual property (which is largely governed by EU law at the moment) could be significantly reduced, affecting everything from design to publishing, film and music.
Additionally, the future funding that Britain's creative sectors get from EU bodies could be at risk. Figures from Creative Europe show that it supported 230 cultural and creative firms in the UK in 2014/15. There are questions over what will happen to this, and other similar funding streams, after Brexit, and the government should take steps to reassure bodies who might be affected.
It has been 12 days since Trump became the fully fledged President of the United States of America. However, in those 12 days, America is looking less united than ever. His executive orders, from issuing gag orders on abortion and climate change to pushing forward with the highly criticised Dakota pipeline, have sent shockwaves across America and the world over. The most controversial of these has already done irreparable damage to the lives of thousands; this is, of course, the infamous travel ban.
This executive order has suspended the acceptance of refugees from Syria indefinitely, and from another 6 Muslim-majority countries for 120 days, including Iran, Iraq and Libya. These 120 days are supposed to allow time for 'extreme vetting' measures to be put in place. However, Trump will allow those of Christian faith to be accepted as refugees, a decision that has led to the ban being aptly renamed the 'Muslim Ban'. This new regulation is said to be in place for the safety of the American people and was enforced with such haste so the 'bad guys' didn't have time to get in.
The order has been widely criticised by politicians, international diplomats, CEOs and celebrities alike, as well as evoking a huge public backlash in the USA and the UK. The UK's impressive reaction has been bolstered by anger at Theresa May's inability to condemn Trump's actions and attitude, with May being branded 'Theresa the Appeaser'. Parallels have been drawn with previous politicians that chose to appease narcissistic authoritarian leaders, note: it didn't work for Neville Chamberlain either.
The continued voice of the celebrity has garnered much high-profile media attention around these protests and lent its star-studded hand well to the cause. Celebrities such as Rihanna, Mark Ruffalo, Sia and even Kim Kardashian have used their influence to speak out against the ban, and encourage Americans to stand with their Muslim neighbours and those in need across the middle East.
Although the majority of the media has aligned with the sentiment of the protests, and those celebrities involved, there are of course some who have denounced their involvement as irrelevant and uninformed. It is no surprise that Fox News is one of such outlets, who went as far to say that A-list celebrities, like Madonna, were using the protests are a way to stay relevant with a millennial audience. This is a claim echoed in several similar articles and extends as a critique to all of Hollywood for their 'self-involved' contributions to the protests. There is an ongoing conversation that celebrities are too far removed from the 'real world' to have an opinion on politics; their protest appearances "like gods descending from Mount Olympus", says presenter Greg Gutfeld.
This is a predictable commentary from this facet of the media. Fortunately, it remains that as human beings, celebrities have the right to free speech and to use their influence to speak about whatever they deem important. The power of celebrity is currently holding strong the largest platform of dissent against Trump, which is more than we have seen from many industry leaders and politicians. With Trump taking a record 8 days to reach majority disapproval, and diplomats preparing an 'unprecedented dissent memo', perhaps we will begin to see some meaningful discussion within the White House. But I wouldn't hold your breath.
Celebrities stand up to Trump
By Michael Lach, PHA Public Affairs
Donald Trump has been President for little over a week, but there has already been significant political change. In that time Theresa May held hands with the new President at the White House, mass protests broke out in London and the UK in relation to Trump's controversial immigration policy, and 1.5 million people signed a petition in protest against Trump receiving a state visit.
These events mark the significant problems that Theresa May's government face with Donald Trump.  On the one hand, Trump has been hugely supportive of Brexit, has spoken positively of his "Scottish roots", moved Winston Churchill's bust back into the Oval Office and talked up his wish to quickly secure a trade deal with the United Kingdom. This has reassured many within the Government that the so-called special relationship will flourish.
On the other hand, Trump has shown himself to be volatile and controversial. His recent executive order preventing refugees from entering the US has resulted in his reputation amongst the British hitting rock bottom, with 10,000 protestors demonstrating outside Downing Street with just a day's notice. The Prime Minister has also come under criticism for not being quick enough to denounce Trump's Immigration ban, instead simply stating "the United States immigration policy is a matter for the United States".
In reality, Trump's Presidency represents a dangerous balancing game. If handled well, May could create a strong relationship with the United States, akin to the Reagan and Thatcher days. Furthermore, a potential US-UK trade deal would be hugely beneficial to the UK economy going forward and would be a threat to the European Union who Trump has denounced multiple times.
However, if this relationship can only be achieved by May curtailing to every single one of Trump's whims and wishes, and refusing to steadfastly oppose the policies he puts in place, she will face severe criticism in both the press and her party in the UK.
Coincidentally, however, if May decides to actively disagree with any controversial policies that President Trump might pursue, it could jeopardise any positive future relationships, trade deals, or cooperation on other important issues (e.g. NATO, intelligence sharing, etc.) that the UK might hope to work with the United States on.
Ultimately, it can be argued that whatever route May and the government take there will inevitably be pitfalls attached.  For the Prime Minister, the only option available to avoid damaging her relationship with the notoriously thin-skinned President is to somehow craft a personal friendship with him. This will allow her to challenge him on policy objectives whilst protecting British interests with the United States.
Saving the special relationship
Should celebrities publicly have their input on politics? If we are talking about the day to day plod of politics, the budgeting, strike action, whether or not referendums should even exist…then perhaps celebrities aren't best placed to speak on the troubles of the everyday person.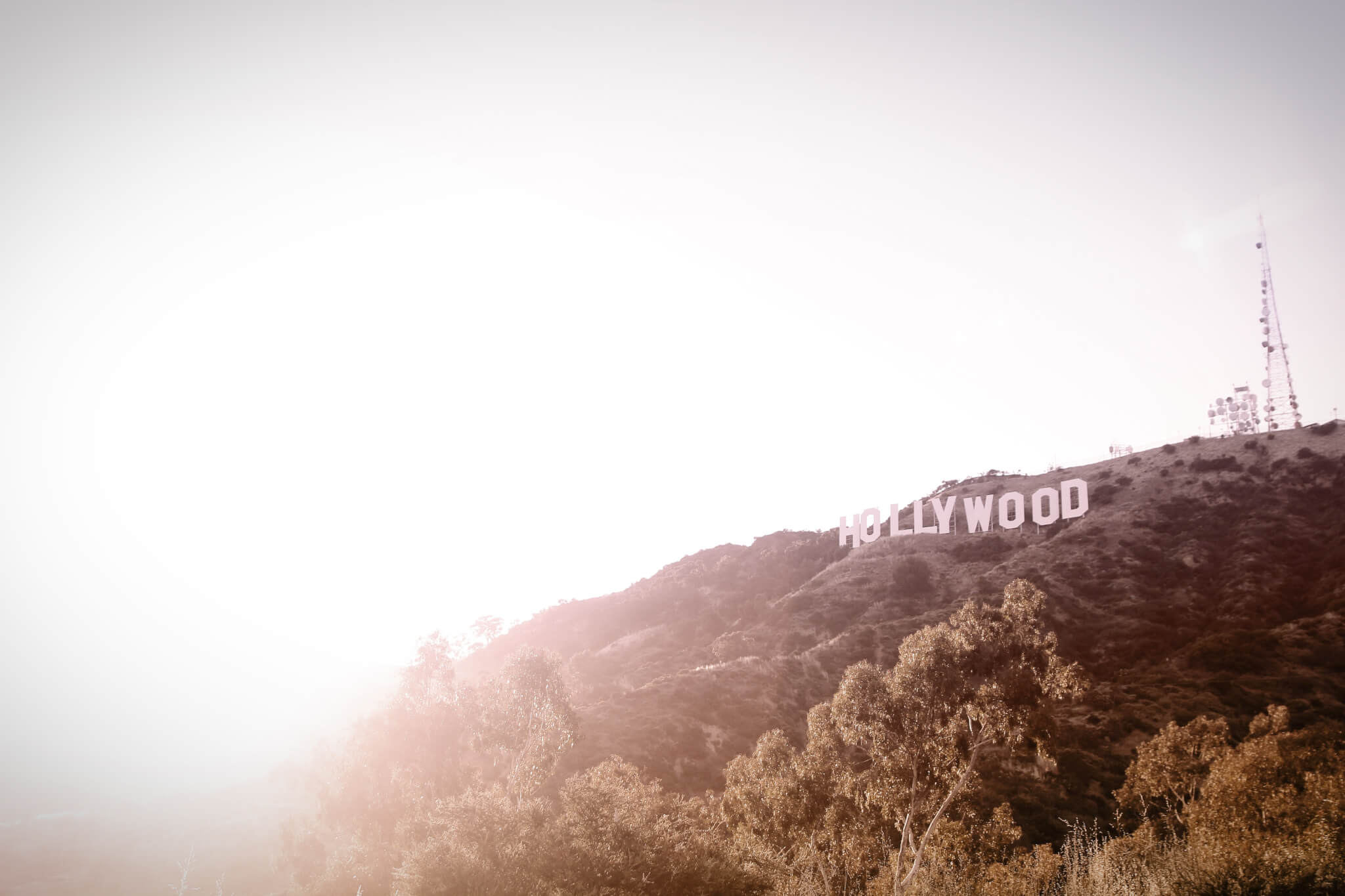 Everyone is entitled to their own opinion and the ability to express it, but as a celebrity with that kind of platform and influence, it could be construed that one is pushing their views onto others, something not often appreciated. However, it is precisely this scope, and the impact it affords, that positions celebrities as the primary people to speak out on politics. As the saying goes, with great power … and I believe celebrities, or any high profile individuals, in fact, have a responsibility to speak out where they think it due.
When Ms Streep spoke on stage at the Golden Globes, she was not simply presenting a political ideology; she was condemning the actions of a man of questionable moral fibre, who has continually been seen to spout what can only reasonably be termed as hate-speech, masked as humour or jovial mockery. His words and attitudes seclude and bully both individuals and whole groups of people. It is not just his policies that she stands against, but his very treatment of fellow human beings. Meryl Streep proved just how important and relevant the entertainment industry is. This year's Golden Globes, and all the parodies and mentions of Trump it included, provide a brilliant resistance to the repressive ideologies that have gained momentum in this last year.
This is the power of celebrity, to honestly and solemnly appeal to a global audience. In the global media arena, Trump has proven himself a dangerous man. He is inherently social, in his constant use of Twitter, and in the basis of his campaign as a 'man of the people'. He has used his vast media and monetary platforms to influence millions of Americans. He is not arguing a political line or laying out a plan for economic growth and reform. He is spouting an emotive rhetoric that desensitises the listeners to the practical and tangible issues of politics, and instead paints a post-colonialist dream of tall walls, overseas trade deals and military vigour. It is the right of celebrities, as both influencers and human beings, to alert the public to these techniques and use their platform to call out this man's actions. It is America after all, the land of the free…for now.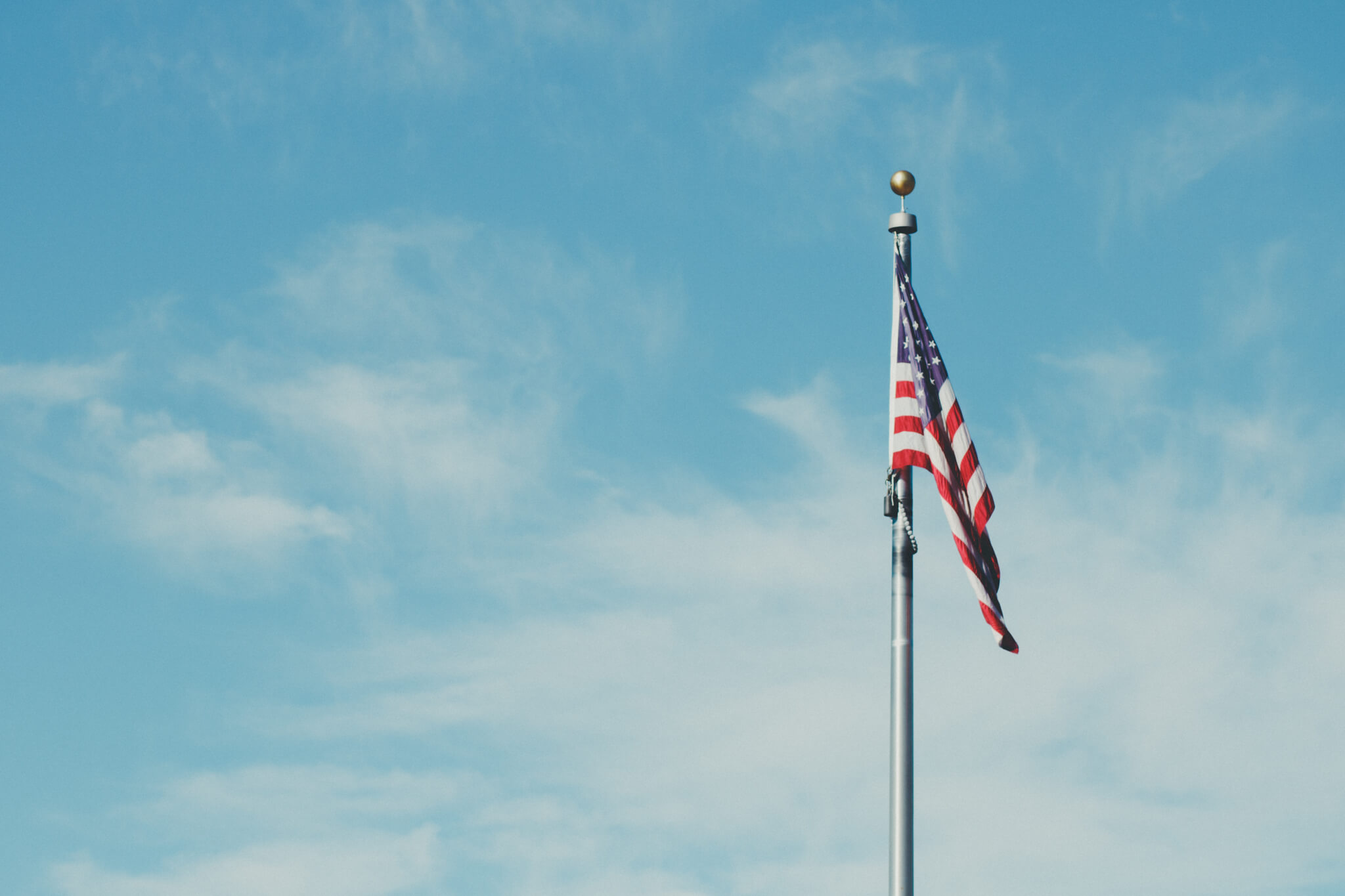 Yet much has been said about letting sleeping dogs lie. Trump is in and that cannot be changed, perhaps we should accept this and let him do the job he was democratically elected to do? On the whole, I would agree that constant fun-poking does nothing to unify the country, neither politically nor socially, and should not be continued in the pursuit of easy laughs or media attention. However, there are certain events and actions that cannot, and should not be ignored. If we turn a blind eye, or disregard his words as 'banter', we allow these ideologies to be perpetuated, and this, as Ms Streep said, means we all lose.
Whether it's a celebrity, a CEO or opposing politicians, anybody with a platform to speak has a right, or even a duty, to express their concerns and opinions. These individuals can provide a voice for those who cannot be heard in society, the precise people who may become victims to the dangerous ideas that develop if nothing is said at all.
Streep Vs. Trump: Should celebrities get involved in politics?
By Peter Jackson Eastwood & Emily Burditt.
It's the festive season, so what better way to celebrate than to forensically examine just how appalling Politicians Christmas Cards are? Welcome to the strange and wonderful world of political Christmas cards…
Nigel Evans MP – Christmas 2016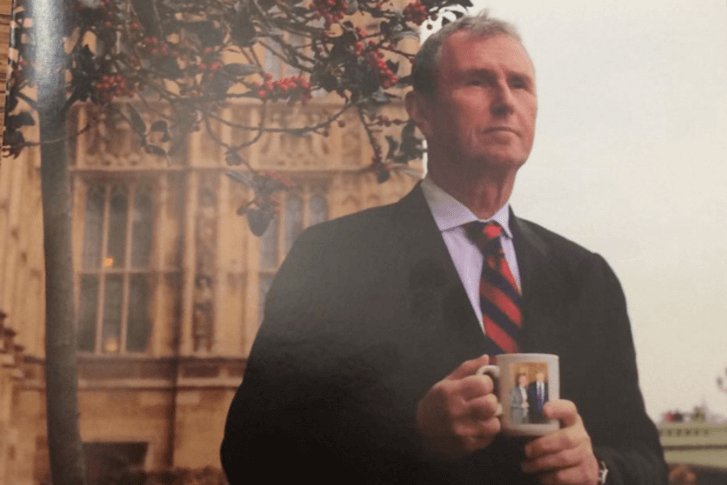 Come along now Mr Evans, you're not even Trump's favourite Nigel!
Everyone knows that Farage and Trumpy are already best mates, so maybe we can find Nigel Evans his own American friend – Mike Pence or Mitt Romney maybe? They seem like interesting chaps, and Ted Cruz could always use a chum as well…
Bonus point for the mug.
Stephen Harper (Former PM Canada) – Christmas 2010
'Season's greetings from our whole serial killing family' is probably not what the inside of this card says, but it should do.
Is there anything worse than one of these god-awful 'happy family' pictures? Everyone looks on edge. Pity the Harper children who were likely slaughtered in the playground for this one. Thankfully Canada is now blessed with the charismatic Justin Trudeau, a man so good at PR-ing himself that his wide-eyed tribute to the late, great, murderous Fidel Castro spawned an entire hashtag – #TrudeauEulogies
Fear not residents of Great Britain, the rest of the world's politicians are equally inept.
Peter Bone MP – Christmas 2015
Given Peter Bone's record in the House of Commons, I think we are all immensely grateful that his Christmas card does not feature Mrs Bone in some kind of compromised state. Small mercies.
Bone's expression epitomises how the whole country is now feeling over all this EU hullabaloo. Are we leaving? Are we staying? Are we staying in the single market? Are we retaining Freedom of movement? Are the courts in charge? Is parliament? Are you sure Michael Gove isn't a lizard-human hybrid?
Don't worry Peter, we all feel exactly as you look.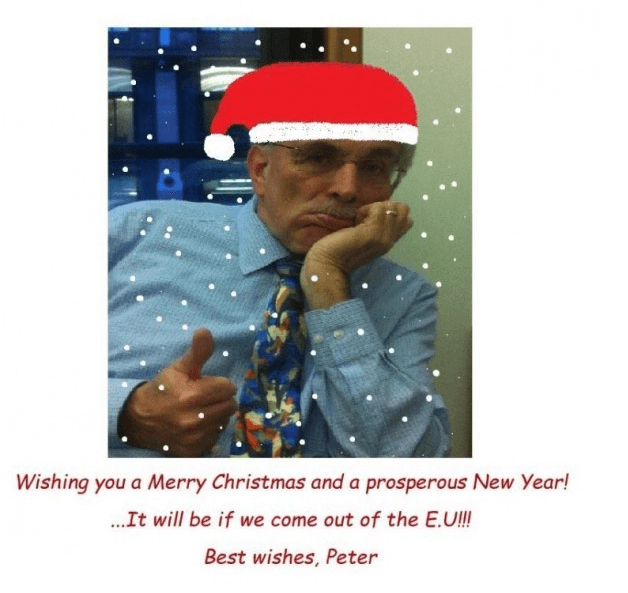 Jeremy Corbyn – Christmas 2016
This looks not dissimilar to the Dove logo, just with a red background instead of white. For that reason, let's call this 'Communist Dove'. And given the cracked, flaky nature of Corbyn's reign, he probably needs some political moisturiser to make his party a slicker machine.
So many beautiful political symmetries can be drawn from this shockingly bad Christmas card and last year's equally atrocious offering. Jeremy Corbyn has had an entire year to improve his Christmas card, but it has only gotten worse. Jeremy Corbyn has also had an entire year to improve his leadership of the Labour Party. Fill in the rest yourself.
Tony Blair, Christmas 2014
Things Tony Blair could be thinking in this photo:
'The Chilcott report is coming out soon'
'Ah, I left the oven on.'
'I'd better empty my Outbox in case Cherie sees that George and I are still talking.'
'I forgot to put X Factor on to record'
'Good God Ed Balls can move!'
Alex Salmond MSP – Christmas 2013
Alex Salmond doesn't really make sense to me as a human being, so it figures that I haven't the faintest clue what this is all about.
Perhaps it's a young Salmond in his job at the Post Office, championing independence William Wallace style in his free time.
Apparently it's actually a picture of the fourth wise man who turned up too late to see Jesus.
About as festive and cheery as Mr Salmond's popular demeanour.
Nick Brown MP – Christmas 2015
Nick Brown has cracked it – George Osborne is a Sith Lord. Not only do we at PHA Public Affairs fully endorse Star Wars references, we endorse them especially enthusiastically in relation to our esteemed politicians.
As for what that means in relation to this card – George Osborne is surely Kylo Ren – young, widely disliked, following a path that is a mystery to everyone but himself and probably capable of betraying those closest to him with a lightsabre/austerity cut to the heart. And come to think of it, Maggie would make a passable Emperor Palpatine here… (We love you Maggie!)
Godfrey Bloom (former UKIP MEP)
Most MEPs would be desperate to distance themselves from comments that were so controversial, he lost the UKIP whip.
But Godfrey Bloom isn't most MEPs; he is a UKIPper. Honestly, I've no idea whether this did Godfrey Bloom a tonne of damage with his voters, or a tonne of favours. Who knows what anything means anymore.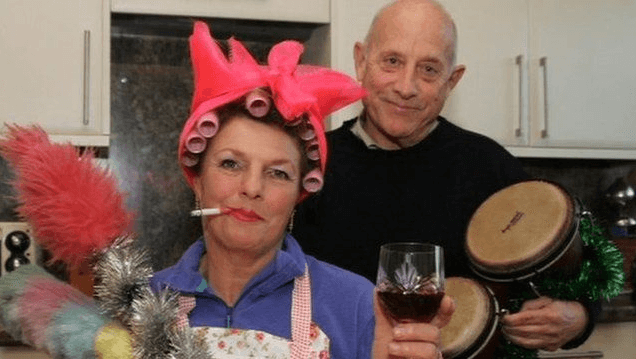 Home Affairs Select Committee 2015
Masterful. Not a single word of criticism for this, a delight.
Home Affairs Select Committee 2013
The Home Affairs Select Committee clearly win the award for best cards.
Keith Vaz as Dumbledore. Theresa May as Bellatrix Lestrange. Julian Huppert as Harry Potter.
No more needs to be said.
The Weird and Wonderful World of Political Christmas Cards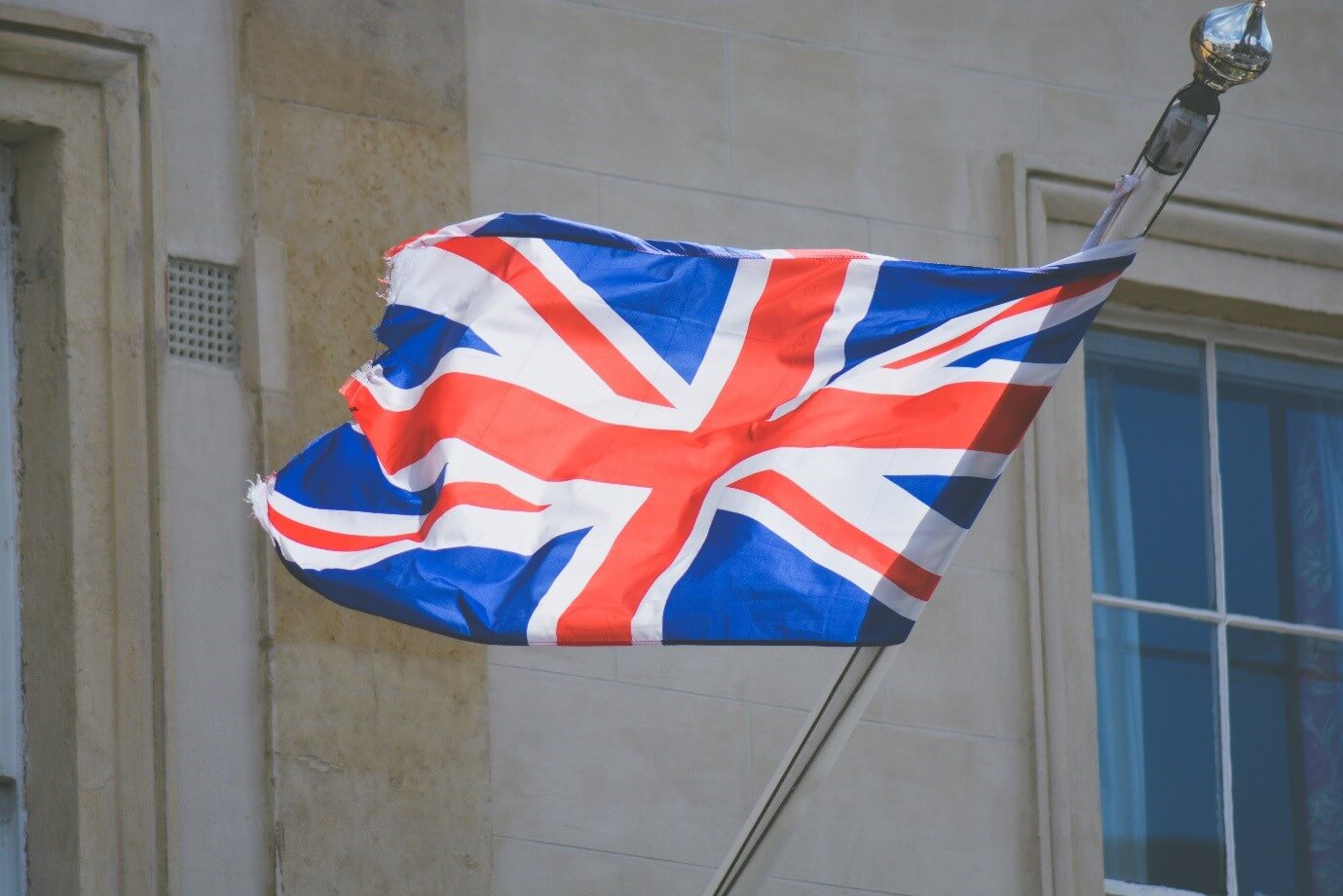 Over the last year, the pound has lost 20% of its trade-weighted value and further falls once Article 50 has been activated and beyond look likely. The negative effects of the weaker pound are becoming increasingly apparent – imported items like petrol, food and electrical goods will rise in price, as recent announcements by Unilever and Apple have demonstrated. Firms that import raw materials from abroad have seen their input costs sharply rise, and face either passing on these costs to the consumers or see their profit margins reduced. It is this which is expected to drive inflation to around 3.5% in early 2018 despite weak wage growth, meaning real wages are set to fall. Indeed, this is certainly an influential factor in the report by the IFS, which states that real wages in 2021 are expected to be less than they were in 2008.
But a weaker pound has benefits cry the Brexiteers, for it will boost exports. Goods produced in the UK suddenly become cheaper abroad, and the increased demand from overseas will stimulate economic activity and increase jobs. The UK's balance of trade has been in deficit for the past 15 years, and the depreciation will force us to stop relying on cheap imports and start looking for domestic producers within the UK. Sure, your holidays abroad might be slightly more expensive, but a weak pound results in an influx of tourists visiting the UK and will provide a boost to the UK's leisure and tourism sector.
Yet the Bank of England has expressed clear doubts towards the idea that the depreciated pound will have a particularly significant effect on exports anytime soon. This is shown by the fact that the UK's trade deficit only narrowed slightly in the third quarter of 2016 and actually widened by £1.6 bn in September. In addition, export growth predictions of 2% in 2017 and by 1% in 2018 are underwhelming, which perhaps explains why Phillip Hammond has opted to double the resources for the UK Export Finance department in the Autumn Statement. However, the Bank of England also predicts that the current account deficit will nearly half over the next three years. It seems then that the expected improvement in UK's trade balance will mostly come from a fall in imports driven by weak consumer demand, not an expansion of exports. It is therefore worth considering some of the reasons why the depreciated pound appears to be having a limited benefit for the UK's export sector.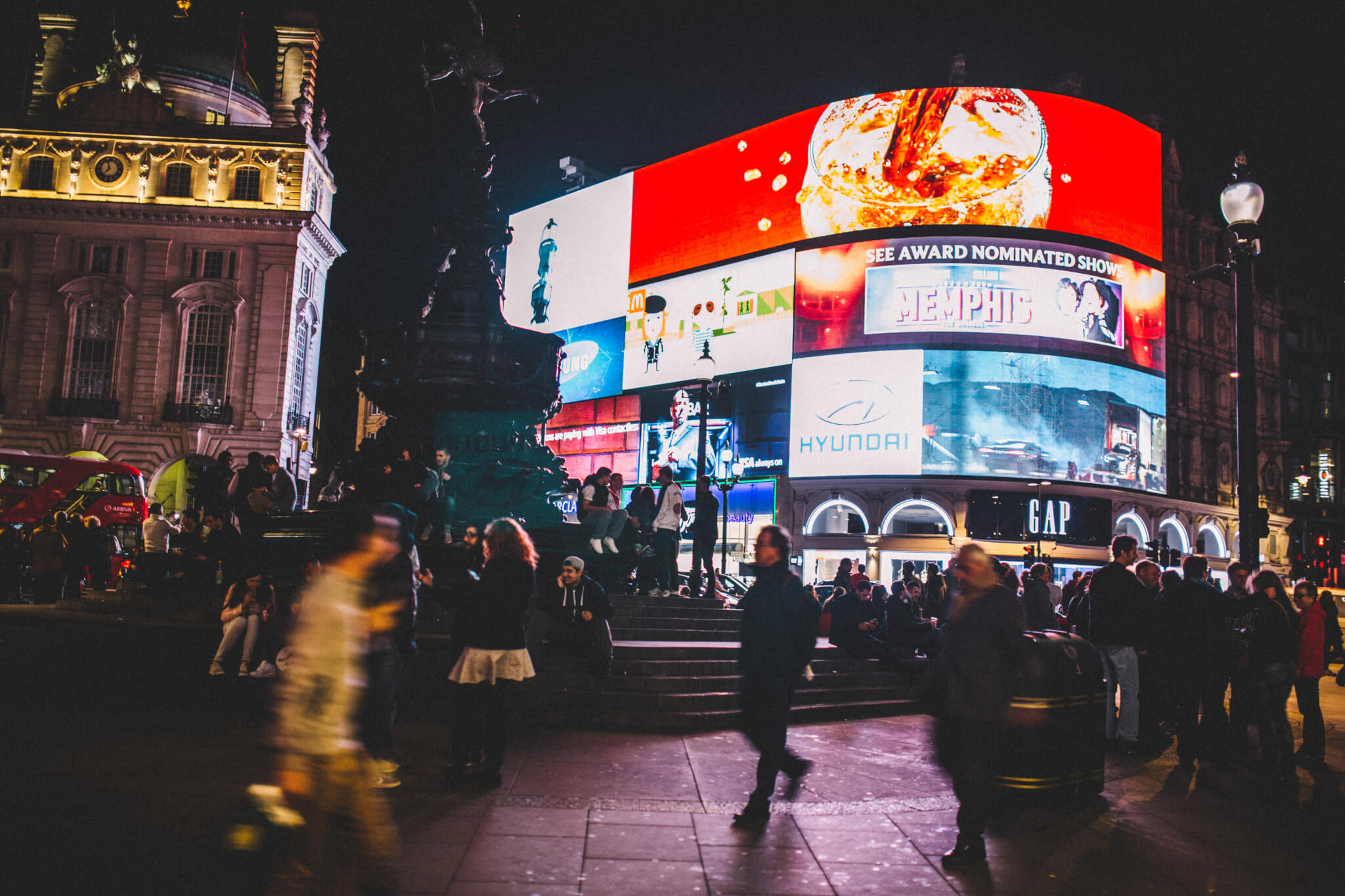 1) British exports tend to be price inelastic
What this means is that the demand for the goods and services which the UK exports tend to be relatively insensitive to changes in price. This is because many of these exports are high value-added goods and services such as banking, insurance and manufactured goods. These are sought after for their high quality, not their competitive pricing. As such a fall in price is very unlikely to suddenly encourage companies to purchase these goods and services where they would not have before.
The most relevant illustration of this was when the pound fell sharply in value between 2007-08, and had a comparatively negligible effect on the volume of UK exports. The Office for Budget Responsibility estimates that a 10% fall in the price of exported services will only increase demand by 2.2%. The general insensitivity of UK exports to changes in prices therefore partially explains why UK exports have not increased substantially since the referendum.
2) Export growth requires increases in demand and not just falls in price
Price decreases alone cannot create demand. Even if a country's goods and services become more affordable internationally, they will only be purchased if there is a significant desire for them. Indeed, this is particularly true of the UK's exports, which as discussed, are generally demand sensitive, not price sensitive. The growth prospects for the UK's major export markets are weak, however, the U.S and European Union are only predicted to grow by 1.6% and 1.5% in 2017 respectively. Consumer confidence in the Eurozone is expected to slow in 2017, and the UK may not see a significant increase in demand for its products from abroad until the outlook improves in these export markets.
3) The rise in costs from the weaker pound has been of more significance for producers
While exporters may have experienced some benefits from the depreciated pound, the higher costs of raw materials and commodities such as oil brought on by the weak pound has arguably been of greater significance. The CIPS found that 90% of companies referenced the exchange rate as being a reason for an increase in average purchasing costs following Brexit. Indeed, the Bank of England's report earlier this month stated that higher input costs due to the weaker pound had widely resulted in lower profit margins for companies. In the medium term, firms may be able to recalibrate the composition of their costs, but their ability to do so in the short term is largely restricted. Potentially more problematic is that the UK is a particularly specialised economy, and there could be limited scope for companies to substitute away from imported to domestically produced goods. The result of this would be producers and consumers sucking up the higher costs.
Britain has voted to exit the European Union.

4) Uncertainty caused by Brexit has reduced investment

The most significant factor which has limited any positives that might be expected from the pound's depreciation is the uncertainty brought on by Brexit. The impact that this has had on exports has been twofold.

First, many businesses are unwilling to invest to increase export growth until the UK's future trading relationship with the EU and the rest of the world becomes clearer. This underlines real fears that the UK will opt for a hard Brexit which could see the UK's products subjected to tariffs of over 10%. The EFF's report shows that companies in industries which would face the highest tariffs under WTO rules, including automotive and food producers, are also not coincidentally the least willing to make investments. A large boost in exports would require companies to make significant investments to increase production of exportable goods and services, and given current levels of uncertainty, this seems unlikely. This is also true of foreign firms, many of whom have chosen to delay planned investments into the UK because of the threat of losing access to the single market.

The second issue is that fear of a 'hard Brexit' may make importers in both the EU and elsewhere reluctant to enter into new contracts with UK exporters. The UK is highly integrated into EU supply chains, with goods crossing borders multiple times during the production process. Until foreign companies are clearer on what the UK's future relationship with the EU will be, many are worried about exposing themselves to potentially large risks. Fears of a 'hard Brexit' are unlikely to be relived anytime soon, and the UK will have to cope with a cloud of uncertainty hanging over it for some time.

It's never really about the performance is it

Ultimately, it should be remembered that the depreciated pound is not a vote of confidence in the UK. It is a reflection of the fears about its future trading relationship with the world, and the potential negative impact that Brexit could have on the economy. While there is certainly a conventional wisdom about the benefits of a devalued currency, the trend towards increasingly specialised economies has arguably changed this. While there may be benefits of a weaker pound in the future, any positives appear relatively negligible so far.

Has the pound's devaluation helped stimulate the economy?

As 12,000 tired and slightly worse for wear delegates begin to recover from a busy 4 days at Conservative Party Conference, Number 10 will be breathing a quiet sigh of relief. With no gaffes, and few MPs causing trouble (Osborne, Gove et al stayed away), Theresa May sailed through her first party conference as leader with flying colours. More importantly though, we got our first real insight into what 'Mayism' might mean for the country.

Overall, the delegates felt optimistic and united, with Theresa May and her new Ministers receiving a strong reception throughout. However, the mood was also serious – there was a sense that this Government would be a safe pair of hands, that all policy would be fully considered, and that there would be a lack of gimmicks. It was clear that many felt that Theresa May's premiership (and the Labour Party's collapse) was a great opportunity to reach out and expand beyond the Party's traditional base. Perhaps this was most noticeable at the packed DUP's reception, which had a lengthy queue and Conservative Party members greeted DUP MPs like old friends (although that may have been because of the free champagne on offer…).

Unsurprisingly, Brexit dominated the entire four days. There were countless fringe events discussing everything from Britain's role in the world, to what it means for the energy market, and how to ensure that young people aren't left behind. However, there wasn't the triumphant grandstanding that might have been expected – instead, the delegates seemed to understand that however they personally voted, it is now time to pull together and get on with the ob.

The Prime Minister set the agenda by making her Brexit announcements at the start of the conference; giving party members something to rally around. For the first time, we learnt that Article 50 will be triggered by March next year and that the Queen's Speech will contain the Great Repeal Act, which will adopt all current EU law into British law. Despite this, there was still a lack of detail besides and 'Brexit means Brexit' and how things are going to work practically. There was a palpable sense of confusion from businesses, and all were keen to engage and get their points across. Tellingly, it felt like most delegates were gearing themselves up for a 'hard' Brexit.

The biggest change at this year's conference was the Conservative Party's lurch to the left, and an obvious U-turn on the austerity agenda. This was evident throughout the conference (e.g. Housing Minister Gavin Barwell proved his commitment to delivering 1 million new homes by 2020 by attending no fewer than 18 fringe events), however, it was Theresa May's closing speech that really emphasised how her Government will differ from Cameron's. Her speech proposed policies that included price controls, dropping the target for a surplus by 2020, taking action against house builders to increase the housing stock, and an even stronger stance on immigration than she had taken as Home Secretary.

Perhaps the most controversial statement from May was that "Government can and should be a force for good; the state exists to provide what individual people, communities and markets cannot; we should employ the power of government for the good of the people". Although likely to go down well with the public, it could also be the first sign of trouble ahead. These comments were widely criticised by business groups, including the CBI and IOD, and will put many pro-market Conservative MPs who are overtly pro-business in a difficult position. It is clear that businesses can expect a tougher ride under May than they are used to, and will have to fight hard to protect their interests.

Overall the conference revealed that May and her team will be a safe pair of hands. She isn't driven by ideology or cronyism – but a desire to help those who have fallen on hard times. She is also determined to deliver the Brexit that she thinks the country voted for (even if that means making compromises over issues such as passports, to ensure that we get full control of our immigration system).

For the public, it is likely that she will offer a strong centre-ground alternative to Labour. However, it is unlikely that she will fulfil the hopes of many within the Tory membership of becoming a second Margaret Thatcher, and there will inevitably be trouble ahead.

A view from Conservative Party Conference