There are now just two days to go until the PHA/5W Winter Exchange scheme takes place, and with my flight over to NYC with three fellow PHA-ers just around the corner, anticipation, excitement, and a slight fear of the infamous NYC cold is setting in!
After hearing all the fabulous stories from the Spring Exchange group -from PR lessons to all the tasty morsels they ate (trying not to salivate right now!), I feel extremely lucky to be spending a week in the Big Apple and working in 5W – one of the 10 largest independently owned PR firms in the US.
London and New York are two of the most important epicentres of the global public relations industry. Similar in many respects from a cultural and lifestyle point of view but also different in others. Given that I can't base my interpretation of NYC life on each episode of Sex & The City, I am thrilled to soak it all in, learn from PR professionals, share knowledge, swap ideas on campaigns and build new relationships. It also massively helps that I love all things Christmassy and I won't even begin to talk about my ever-growing shopping and sightseeing list!
I've worked at The PHA Group for a year and a half now in the Strategic Communications team and this has enabled me to be exposed to various sectors from corporate business to PropTech, ESG and legal cannabis.
As a Senior Account Manager, my job is to create and drive the strategic plan for clients including media relations and content development, while generating creative campaigns and identifying new trends that affect clients' industries and markets.  Spending a week with our 5W colleagues will be a great insight into how they approach clients, build successful PR programmes and navigate a challenging media landscape.
With my personal interest and experience in public affairs, I am intrigued as to how US clients operate in driving opinion and feeding into the media news cycle within a politically charged environment and the upcoming presidential elections.
One area I am keen on immersing myself into is with the dedicated CBD team at 5W. At PHA, we have worked with leading cannabis businesses to position them as thought leaders and experts and forge greater understanding of medical cannabis/CBD in the media. With the explosion of CBD in the US market and the range of innovative companies driving trends, consumer behavior and investment, I am looking forward to learning different campaign tactics and ideas while establishing market links. In turn, I'm hopeful that I can add some valuable insight into the British market from a media, political and cultural perspective.
Our agency is defined by our culture. In this highly entrepreneurial environment, employees are encouraged to pursue their individual passions and are empowered to do things differently. This means, our team members create new service offerings, seek out new clients they're passionate about, and run initiatives that are focused on making our workplace fun and inclusive. It is also about building endless opportunities – advancing the business but also enriching development opportunities for everyone who works here.  The 5W Exchange is one of these unique offerings that not only strengthens our global outlook but also ensures that we can offer our clients a truly global media platform.
In the fast-paced city that never sleeps there's always an event to experience, a sight to see, and a memory to make. I'm grateful to be chosen for the Winter Exchange and hope to come back with some lifelong memories and friends. In the words of Carrie Bradshaw (Sex & The City), 'Anything is possible. This is New York.'
The Big Apple vs The Big Smoke – a tale of PR in two cities
Last month when I found out I was one of the lucky four to be selected for the next PHA/5W exchange scheme, I was overwhelmed with excitement. Having only graduated from University last year, I'm ultimately still in the baby steps of my PR career, and I never would have guessed an opportunity like this would be up for grabs – Christmas in New York? What more could a girl ask for!
So early in your professional life, it's rare to have the chance to understand and experience first-hand how an agency in New York City operates and to spend time learning directly from PR professionals in another country; to not only help you develop your personal career, but also allow you to be part of a bigger picture in building an invaluable international partnership. And of course, with the added bonus of being able to spend a week exploring 'the city that never sleeps' with your colleagues.
Now, with just days to go until we jet off to the Big Apple, I can't wait to experience first-hand how the New Yorkers do it. I'm hoping to absorb as much of 5W as possible by learning directly from their consumer team, as well as seeing how they work as an agency. We all know creativity is key in PR and I'm certain spending time with the employees of 5W will inspire me to think outside the box even more when I return to PHA.
I'm intrigued to see what the differences are between PHA and 5W and how PR's work across the pond… How are they managing their relationships with journalists? How do they work with influencers? What kind of press events are they planning? How do their relationships with clients differ to ours? Is getting in the New York Times really the holy grail of coverage? What's the New York equivalent of Stylist magazine? I have LOTS to find out!
Don't worry, I intend to throw myself in to the city as much as possible outside of work too. Having only been to New York once as a teen, I can't wait to explore the city at as an adult, and at the most magical time of the year! I've watched the entire series of Gossip Girl along with every rom-com under the sun multiple times, so I have a list as long as my arm of things I want to see and do – from Brooklyn Bridge to Grand Central Station.
I've been told that New York really comes to life at Christmas and that it truly is a magical experience, from ice skating in Central Park to the buzz of Times Square. So, bring on touring the extravagant festive window displays, as many rooftop bars as possible in the space of a week and obviously a boomerang for Instagram of the iconic Rockefeller Center Christmas Tree!
Frankie goes to… New York!
There are few things that get me more in the festive spirit than watching Home Alone 2 and listening to The Pogues's 'Fairytale of New York', my favourite Christmas film and song. So when it was announced that The PHA Group would give me the chance to create my own Christmas memories in New York, I was ecstatic. Although hopefully my adventures there will be happier than those of Macaulay Culkin and Shane MacGowan!
Thrilled by the idea of actually experiencing New York at Christmas for myself rather than through the screen or the radio, I've even signed up to the idea of ice skating at the Rockefeller despite possessing all the technical ability of Bambi. But other than ice skating, or following in Macaulay Culkin's footsteps and exploring Central Park or going to Broadway as Shane MacGowan promised in his song, I'm also excited to experience what New York has to offer in the world of PR.
Having only ever worked in a London-based PR agency, getting a flavour for how Americans do public relations in the Big Apple is an appetising thought. I'm eager to learn how a US agency manages clients, communicates with the press, drafts content, generates creative campaign ideas and integrates social media. Rated 'Agency of the Year' by the American Business Awards three years in a row, 5W will be a great place to gain these important insights to bring back to the UK. My predecessors have already brought back 'Perfect 10' which has been successful in generating creative ideas for clients and encouraging integration across The PHA Group's different departments. I'll be keen to trade more innovative ideas and achieve similar results for both agencies.
Then there's the partnership between The PHA Group and 5W, which continues to go from strength to strength. Learning how the two are different, how they co-operate and how the partnership works in practice will be an interesting and useful exercise. In particular, for consulting new and existing clients across a range of sectors and sizes who may have an interest in securing US coverage, for example, established brands on the international stage like recruitment firm REED, or Takumi, a start-up influencer marketing platform growing its presence in America.
And finally, there's the US media. Is it more challenging to secure national coverage in America? Is print media facing a similar plight across the pond? Does the USA's vast size translate into more regional publications? What are the US broadcasters like and do they operate differently? What is the best way to approach US journalists? So many questions. The answers await…
…and the waiting is almost over. Next week, myself and three colleagues will be arriving in New York like Harry and Marv in Home Alone 2. "The land of opportunity" Harry tells Marv. It certainly feels like that for me too – and what an opportunity it is!
Fairytale of New York: Christmas at 5W
"Here we are Marv. New York City, the land of opportunity." And what an opportunity it is! Next week, myself and three fellow PHA-ers will be in the Big Apple to experience life, work and of course pizza and possibly a cheesecake or two in the city that never sleeps (did I mention that it's at the most wonderful time of the year as well?!)
Whilst it might not be the inaugural PHA x 5W Exchange scheme, it is the first time that someone who doesn't do PR has made the plane.
Now for those of you who think PHA have made an admin error and another Tom should have been selected (We have a lot of Tom's at PHA, it's very easy to lose track) Iet me put your mind at ease, I do indeed work at The PHA Group. I'm part of a four-man strong Marketing team whose objective is to generate new inbound opportunities for all our great PR teams.
So whilst some of my colleagues might be excited about how the New York media works and how best to approach journalists, my focus will be on what I can learn from the 5W Business Development team.
Whether that's discussing the overall content strategy, how they target events for new business or even how much importance is placed on website data. I intend to soak it all up like a sponge.
I'm hoping to gain a better understanding of how the marketing team operates within a larger PR agency than PHA, how do they service all the departments and regularly deliver new business leads to all the teams.
Finally, I really hope this exchange leads to developing friendships with the people I'm heading Stateside with.
On a personal note, I've never been to NYC before at Christmas time, so I'll be ticking off a very long list of tourist attractions during my visit. Visiting the Observatory tower, trying some eggnog and there might even be time for a New York Knicks game. Alley-Oop!
Being somewhat of a 'foodie' myself too, visiting New York and experiencing all their culinary treats, is something I'm greatly looking forward to.
I've heard a lot about New York bagels and how they're the 'best in the business', well it's time to test them against a little place I like to call Bruno's, which currently has the crown of finest bagels in Soho, London.
If you know, you know.
See you in a few days' time NYC.
Here we are Marv. New York City, the land of opportunity
It's been about a week since we touched down in London town after the inaugural PHAx5WExchange trip.
It was my first time in New York, and America in general, and my experiences weren't quite like the movies lead me to believe. I didn't find myself suddenly 30 years old or fostering three children. I'm certainly not a writer with a penchant for Manolo Blahniks, nor am I her accomplished lawyer friend, despite sharing a name. But I did get a taste of corporate – and social – life in the Big Apple.
While there are many similarities between PHA and 5W, there were also a few key differences.
Same: At PHA, we're skilful news hijackers and it turns out that's a transatlantic trait that 5W shares. The practice is a staple of any corporate or personal PR pro's playbook, both home and away.
Different: It's called "trend commentary" stateside.
Same: Both agencies have a big sweet tooth and have been known to bribe colleagues to join brainstorms or keep the energy up with sweet treats.
Different: Brits love a biscuit, while Americans devour donuts. Pete & I were welcomed to day one at 5W with a 12 pack of Dunkin' Donuts – each!
It's also worth noting that in my team at PHA, we have our very own pick & mix challenge, competing to see who can pick (and then mix) the best combination of sweets.
Same: Like at PHA, bringing in new business is incentivised at all levels at 5W.
Different: Their approach is very bold and far more direct. It's not necessarily a tactic that would fly with potential clients in the UK, but it was a great reminder to ensure both parties are clear on objectives, measures of success and ways of working.
Same: Both companies occupy prime real estate in their respective cities.
Different: PHA is based in lively Soho, just a stone's throw from Piccadilly Circus. Meanwhile, 5W is a around the corner from Times Square – we enjoyed the morning commute far more than when on London's tube.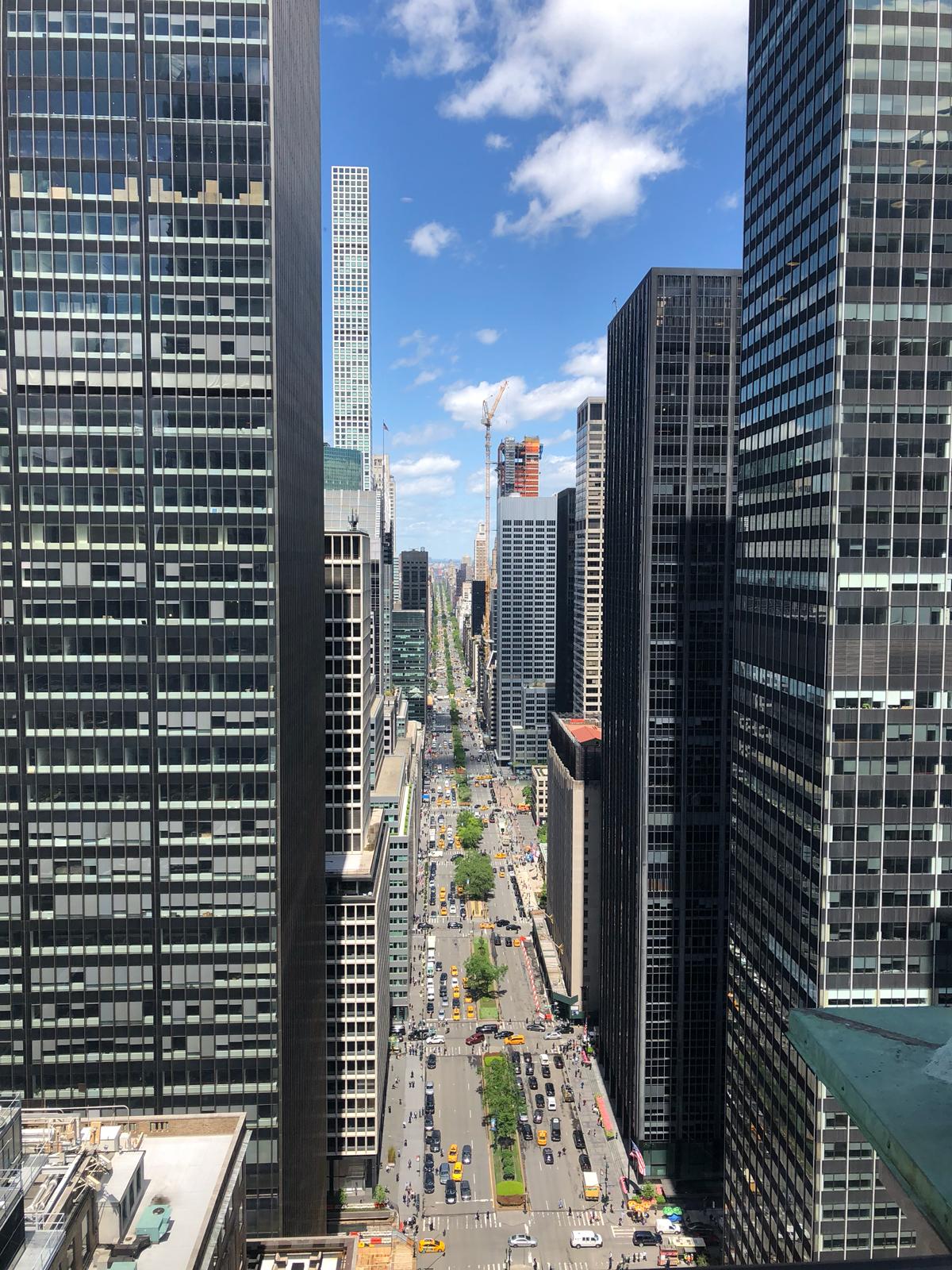 Same: The culture at both businesses is genuinely vibrant. They're friendly, welcoming, supportive of their peers and constantly bouncing brilliant ideas off each other, just like PHA.
Different: Outside of our office, you'll encounter that stiff upper lip, quintessentially British attitude. But all of New York seemed to be cheerful and outgoing, readily offering directions and the like.
Same: I had the opportunity to attend some client events at 5W, and this is part of my remit at PHA too. Both have taken me to some cool locations, like London's Houses of Parliament and New York's Hudson Yards.
Different: I hate to say it, a 3-hour train ride through the British countryside for a meeting has absolutely nothing on traversing the Brooklyn Bridge to get to a client event with 5W – where we saw the first ever Mac computer!
Every night at dinner, I ask whoever I'm eating with three questions; what was the best part of your day, how could you improve your day and what are you most grateful for? So I thought it would be nice to apply this to the trip.
The best part was getting a taste of life at 5W, from brainstorming an idea right through to pitching it to journalists and successfully securing coverage! Thank you to the Corporate teams at 5W for showing us how it's done.
There's little room for improvement to what was a fantastic trip, but if anything, it would be not falling asleep early on the first afternoon and thus giving myself proper jet lag!
And finally, I'm most grateful to have been selected for the Exchange and to work at PHA, a company that offers unparalleled opportunities, learning and development, like this trip. Thank you to Pete, Georgia and Amy for being fantastic company – it truly reaffirms the great culture at PHA.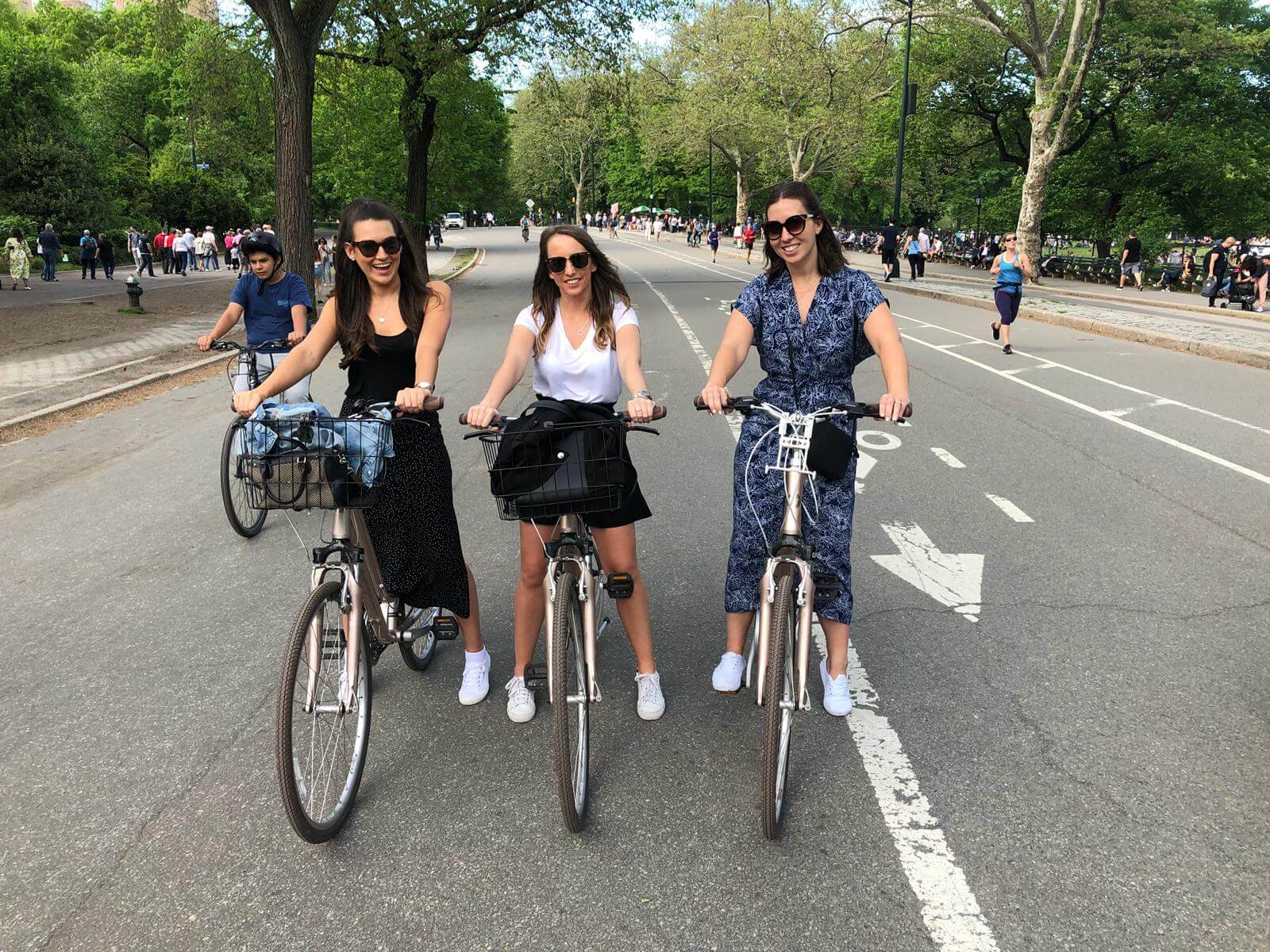 Taking a bite out of the Big Apple
It's now been a few days since I've returned from the inaugural PHA/5W exchange trip. After a whirlwind week soaking up all New York city had to offer, both professionally and personally, I've now had a chance to sit back and reflect on everything I experienced and learnt during my time stateside.
Naturally, since returning to the PHA offices, lots of people have asked me what my highlight of the trip was. Sounds simple enough, but I can honestly say that it's proven impossible to pick just one! From the moment we checked into our midtown hotel on day one, to the moment we hopped in our cab back to JFK to head home – we had highlights coming out of our ears.
That said, for the purpose of this blog, I have pushed myself to pinpoint the three key things which have really stayed with me since flying back across the pond.
The 5W PR energy: as soon as we met the 5W Heads of Department for breakfast on our first day, I knew I was going to enjoy my time at the agency. There is a positive energy and enthusiasm which is hard to ignore when speaking to the 5W staff… and extends from the most senior individuals to the most junior. Everyone is so confident, eloquent, and passionate about the clients they are working on. I noticed an immediate parallel here with the PHA ethos however, I think it's fair to say that although as an agency we pride ourselves on this, culturally we Brits can at times be a little more reserved. It was a joy to sit in meetings and observe 5W'ers of all levels (whether it was a client meeting, an agency-wide brainstorm, or an internal team catch up) come to life when talking about their projects. I have returned to London with an even greater sense of enthusiasm and new inspired ideas for tactics to implement amongst my account teams.
Cementing relationships: in addition to being incredibly positive, the people at 5W are genuinely an all-round fabulous bunch – very eager to share their knowledge and keen to pick my brain in return. Spending time with individuals who work on a similar client portfolio to me and bouncing ideas around was so insightful, and something which undoubtedly will benefit the way I run campaigns moving forward. I met so many great people within the consumer division – thanks in part to the popular 'Happy Hours' which were organized for us throughout our trip – and hope that I (along with the other PHA-ers) have helped to strengthen the foundations of a mutually beneficial, long-lasting transatlantic partnership.
Experiencing NYC with PHA pals: this blog wouldn't be complete without a reference to the other three members of 'team PHA' who I shared a wonderful week with – Georgia, Miranda and Peter. We worked hard, learnt a lot, but also had many laughs along the way. The culture at PHA is something we are all incredibly proud of and this trip has really reinforced how fortunate we all are to work with such brilliant people day in, day out. I couldn't have asked for a better gang to spend my time with – seeing the sights, eating our way around the city, rooftop bar hopping, and doing our best cycling through central park.
If you're interested in a new career or want to make your next step change in PR check out our careers page for all our latest opportunities.
Concrete jungle where dreams are made of?…Most certainly!
In the very late hours of Sunday evening, we (reluctantly) flew back to the UK, after six truly 'awesome' days in New York City.
Our partner agency, 5W PR, threw us deep into the New York media mix right away. Starting with a welcome breakfast at Naples 45 (what seems to be the local PR hot spot), our itineraries quickly led us in all sorts of directions – from agency-wide brainstorms and new business calls, to client meetings, journalist breakfasts and crisis communications workshops.
A few personal highlights involved: taking part in The Tour at NBC Studios, where we had a backstage look at where SNL and The Tonight Show Starring Jimmy Fallon are filmed (and spotted Paul Rudd!); having a one-on-one tasting session with 5W client Strip House Steakhouse's talented Head Chef, Andy (his food is delicious); and sipping cocktails on some stunning (and very high) rooftop bars with 5W's Beauty and Health teams, swapping industry intel and sharing thoughts on British/American celebrities (the Royals were discussed at length of course).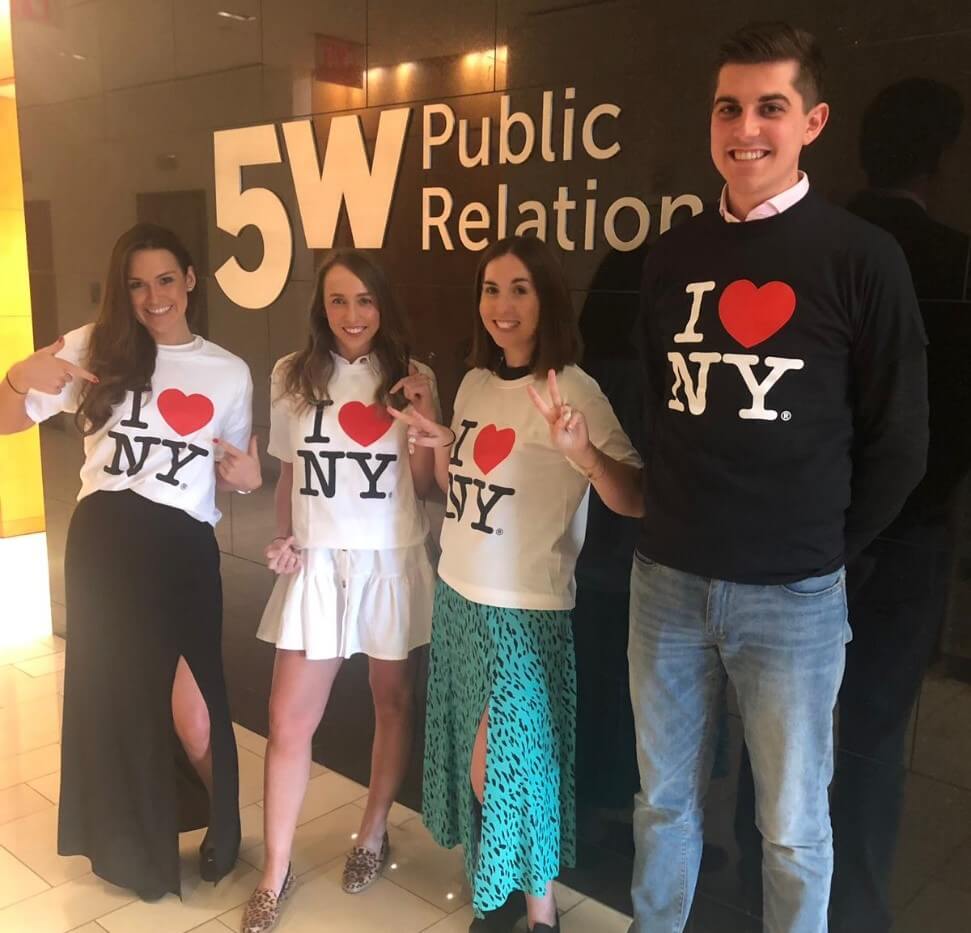 Here's a few things I picked up along the way:
Confidence is key. I was quite stunned by how confident New Yorkers are culturally, which really shone through in a work setting. In fact, at some points I found it difficult to distinguish people's roles within a meeting because everyone spoke so confidently and articulately. If this impressed me, then I'm sure it would have impressed a client – so confidence moving forward, for me, is going to be key.
Don't be afraid to be more 'punchy'. The meetings and conference calls I sat in showed that being self-assured and confident in what you can deliver is actually a really attractive trait. I've always been wary of coming across too forceful for fear of rubbing people up the wrong way however, this certainly wasn't the reception that 5W received – so I will definitely be adding a little more punch to my pitching in future!
Relax! I was amazed at how calm everyone seemed in the 5W office, despite how many clients they were supporting. Rather than frantically striding around the office at 20mph with a sweaty brow (which I've been known to do on occasion) everyone had a tranquil ease about them, which I loved. Note to self – be more zen!
PR 'problems' are universal. Throughout the week I had an opportunity to catch up with PRs working across lots of different departments, and at lots of different levels. What became clear very quickly is that we all experience the same sort of challenges, no matter where we're based or what we specialise in.
On top of our time with 5W PR, Amy Humpreys and I also managed to squeeze in a visit to our long-standing charity client, SmileTrain. After four years of faceless weekly conference calls and overseas campaign planning, we were finally able to meet face-to-face and discuss activities for the year in person – which, I have to say, was the cherry on top of an already fantastic week.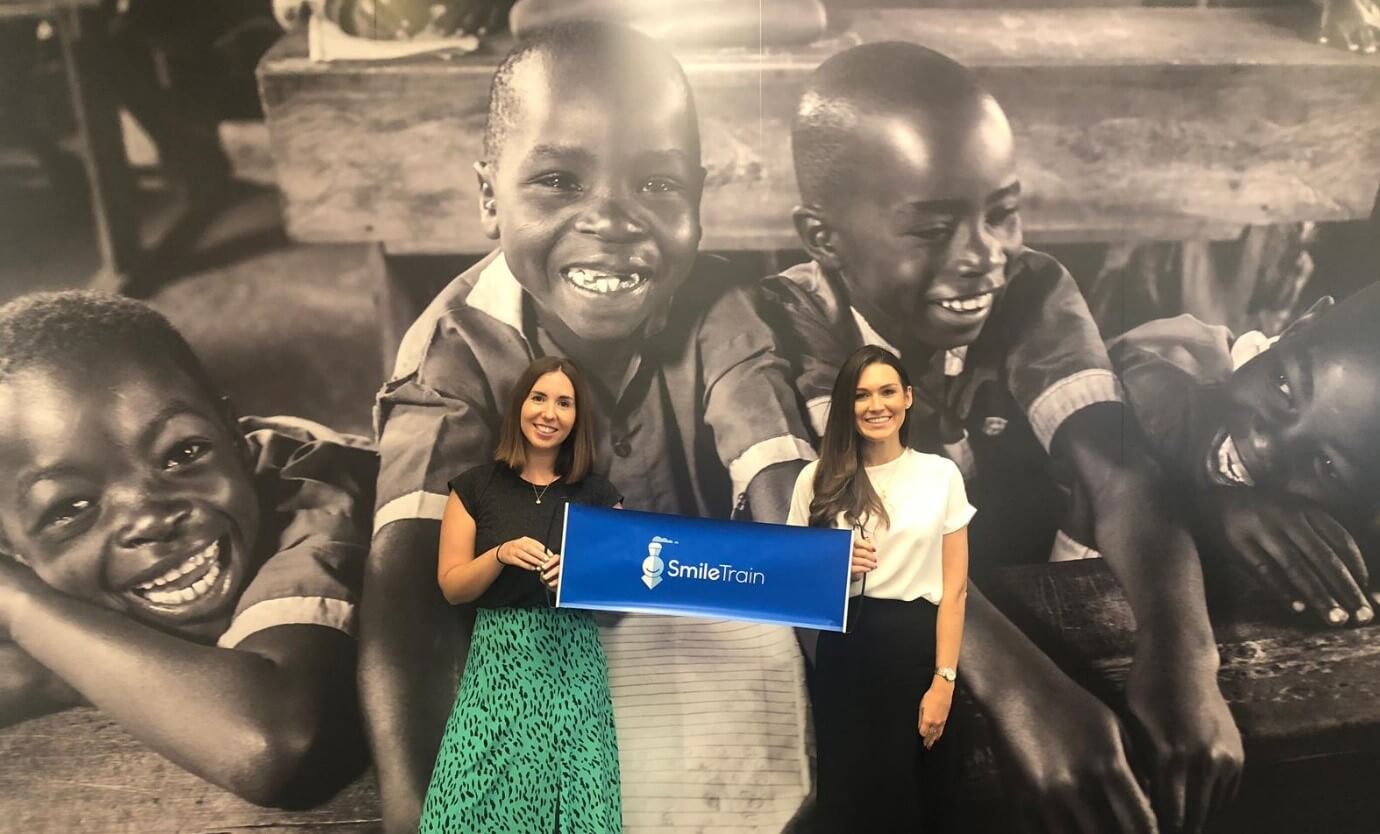 Thanks to everyone at 5W PR who looked after us and made our time in New York so worthwhile and special. Needless to say, my first ever visit to the Big Apple was better than expected – and I will definitely be planning a return visit!
If you're interested in a new career or want to make your next step change in PR check out our careers page for all our latest opportunities.
My week as a New Yorker
Growing up in a sleepy coastal town an hour from Sydney, Australia, I voraciously consumed a diet of coming of age, romantic comedies set in New York. From New York Minute and 13 Going on 30 to Uptown Girls and Sex and The City – there's no debate these films are iconic, timeless classics, obviously.
These cinematic masterpieces (okay, that's a stretch) also shaped my desire to move to a big city and "make it on my own" with a glamorous career.
When I discovered I was eligible for a five-year British Ancestry Visa, London became my first choice. Dreams of exploring New York, the Statue of Liberty and hailing a yellow cab (to escape from truant officer Eugene Levy or otherwise) were superseded by London's red phone booths, Big Ben and yes, ultimately, the proximity to Europe.
I've now lived in London for three years and have worked at The PHA Group for one. I can honestly say it's been the best career move I've ever made. I've learnt an incredible amount about every facet of corporate life in a PR agency, from British office politics and client handling right through to the UK's media landscape and political climate (Brexit has been a joyous time to live here…).
Last year, a re-run of one of my favourite childhood films, Raising Helen, reignited my long-distance love affair with New York, further fuelled by the announcement of the PHA x 5W Exchange Scheme.
I learn from some of the best here, whether they're PR pros or former Fleet Street journalists. The experiences, development and training are second-to-none. But I'm curious to see how they do it in the Big Apple. So when I was selected for the exchange, I was nothing short of ecstatic. It's certainly my career highlight to date – and the realisation of my childhood dreams!
I'm keen to understand how an agency runs across the pond. I'll be taking in everything from account management and client relationships to internal staff development and campaign brainstorms. I'm curious to see their sell-in strategies and how Americans build relationships with journalists. As one of the States' top ten independent PR agencies, 5W is well placed to offer valuable insight.
Prior to joining PHA, I worked in social media and digital marketing for a number of years. The integration of social media into the PR remit is an emerging area of the field, so I'm particularly keen to understand how our trans-Atlantic colleagues tackle this challenge, while also sharing insight into our strategies here in London.
It will be interesting to get a glimpse of corporate life in America. Is it everything Jennifer Garner's character made it out to be when she was Suddenly 30? But it won't be all work and no play. I'll be immersing myself in all aspects of American culture.
After work, you'll find me shopping at Saks Fifth Avenue, walking the High Line, hanging out with the Statue of Liberty, admiring the skyline from Top of the Rock. I'll be eating my body weight in pizza, donuts and of course, sidewalk hot dogs. And finally, browsing American "candy" to bring back to London for my team's #PickNMixChallenge.
Siri, play Empire State of Mind by Jay Z and Alicia Keys.
Next stop, NYC! All aboard the PHA x 5W Exchange
There are now just days to go until the first PHA/5W exchange scheme takes place, and with my flight over to NYC as part of 'Team PHA' imminent, the primary feeling I have is one of huge excitement!
It goes without saying that the opportunity to go and spend a week working in one of the top PR agencies in the US, is something I am incredibly grateful for, and something which still hasn't properly sunk in that I've been selected for.
I've worked at The PHA Group for over eight years now and am fortunate to have been exposed to many different clients, types of campaigns, and areas of the industry during this time – with all of these experiences enabling me to constantly grow and evolve as a PR professional, and build a sense of confidence and familiarity within my role.
However, the chance to step outside the norm for a week and throw myself into a different agency environment, within an international territory, is something completely new to me.
How often, in professional life, do you get the chance to take a sneak peek into the world of a parallel business and soak up everything they have to offer, whilst also sharing all the knowledge you've amassed over your career to date? In my experience… not very often!
As an Account Director, my job is to constantly challenge my teams' ways of thinking and push us all to deliver the best possible results for our clients. I'm hoping that spending time in the 5W offices will prove invaluable to me with regards to this – and open my eyes to completely new ways of working, fresh ideas, and different campaign tactics.
In turn, I'm hopeful that I can add some valuable insight for current/upcoming 5W projects and offer the team a British perspective…. perhaps with a light sprinkling of British humour, and some classically British words and phrases many of them may never have encountered previously.
Potential language barriers aside, there is so much for me and the rest of Team PHA to look forward to, and I know I speak on behalf of all four of us when I say that we absolutely cannot wait to get 'over the pond' and get acquainted with our 5W counterparts.
On a personal note, New York is a city that I've visited a couple of times previously but am so excited to return to. I've never been in springtime, so am looking forward to revisiting some of the key sights and exploring new places without being layered up to the max!
Finally, I'm looking forward to sharing this experience with the three other selected PHA-ers. There is such a supportive and friendly culture across the agency, so whilst in some businesses, the idea of spending nearly an entire week in the close company of colleagues might seem like a challenge, for us its not even a consideration! We're all similarly minded and just want to get the most out of the trip as we possibly can… with plenty of NYC pizza thrown in along the way!
Start Spreading the News, We're Leaving… Next Week!
Did you know, the term 'Public Relations' was originally conceived in New York? First used by publicist Edward Bernays in 1920, he came up with the title in an attempt to make his occupation sound more respectable.
Since then, New York has been home to some of the greatest PR campaigns in headline history.
From stunts that will stand the test of time (like Bernays' 'Torches of Freedom' march for women's emancipation and Marilyn Monroe's billowing white skirt shot to promote The Seven Year Itch – tactfully staged by her movie publicists) to more modern day media takeovers (remember McCann's 'Fearless Girl' statue in Downtown Manhattan and TVC's 'Red Bull Stratos' jump? – still blows my mind) I think it's fair to say that the 'Big Apple' has continued to remain ahead of the 'spin'.
Given the city's history and reputation for PR greatness, I'm sure you can imagine my excitement when it was recently announced (by our CEO wearing a particularly outlandish Uncle Sam stars and stripes hat!) that little old me would be taking part in The PHA Group's first ever New York exchange scheme.
Jetting off from Heathrow Airport during the early hours of Tuesday morning, myself and three other lucky PHA-ers will be heading to 'the city that never sleeps' – to join (as Business Insider describes it) 'New York's Most Aggressive PR Spin Machine', 5WPR, and catch a glimpse of what #PRlife is really like on the other side of the pond.
Having worked in London for my whole PR career, seeing how New Yorkers tackle the media in comparison to us Brits is (for me) the most exciting prospect of this trip.
Is The New York Times the 'holy grail' for client coverage? How difficult is it to get into traditional printed media these days? Do they read the Mail Online? Are consumer magazines in decline like they are in the UK? Are New York journalists friendly? Do they prefer to be hassled over email or over telephone – or over lunch? How much should I tip at lunch? Are there a million and one awareness days in the PR calendar? Do American journalists loath these days as much as UK journalists do? So many questions – six days to find out!

Having never been to NYC before, I will also be ticking off a very long list of tourist attractions during my visit. Shopping on 5th Avenue, cycling through Central Park, walking over Brooklyn bridge, enjoying views from the Rockefeller Plaza, seeing a production on Broadway, riding the subway, singing 'Jenny from the Block' in The Bronx – no park or landmark is too cliché. I want to see and do it all.
We've all heard the popular New York saying, 'if you can make it here, you can make it anywhere.' Well, it's time for this London PR 'gal' to put that claim to the test.
Who will come out top – bangers or bagels? I can't wait to find out!
Bangers or Bagels – Looking forward to the PHA 5W Exchange Scheme