It's been about a week since we touched down in London town after the inaugural PHAx5WExchange trip.
It was my first time in New York, and America in general, and my experiences weren't quite like the movies lead me to believe. I didn't find myself suddenly 30 years old or fostering three children. I'm certainly not a writer with a penchant for Manolo Blahniks, nor am I her accomplished lawyer friend, despite sharing a name. But I did get a taste of corporate – and social – life in the Big Apple.
While there are many similarities between PHA and 5W, there were also a few key differences.
Same: At PHA, we're skilful news hijackers and it turns out that's a transatlantic trait that 5W shares. The practice is a staple of any corporate or personal PR pro's playbook, both home and away.
Different: It's called "trend commentary" stateside.
Same: Both agencies have a big sweet tooth and have been known to bribe colleagues to join brainstorms or keep the energy up with sweet treats.
Different: Brits love a biscuit, while Americans devour donuts. Pete & I were welcomed to day one at 5W with a 12 pack of Dunkin' Donuts – each!
It's also worth noting that in my team at PHA, we have our very own pick & mix challenge, competing to see who can pick (and then mix) the best combination of sweets.
Same: Like at PHA, bringing in new business is incentivised at all levels at 5W.
Different: Their approach is very bold and far more direct. It's not necessarily a tactic that would fly with potential clients in the UK, but it was a great reminder to ensure both parties are clear on objectives, measures of success and ways of working.
Same: Both companies occupy prime real estate in their respective cities.
Different: PHA is based in lively Soho, just a stone's throw from Piccadilly Circus. Meanwhile, 5W is a around the corner from Times Square – we enjoyed the morning commute far more than when on London's tube.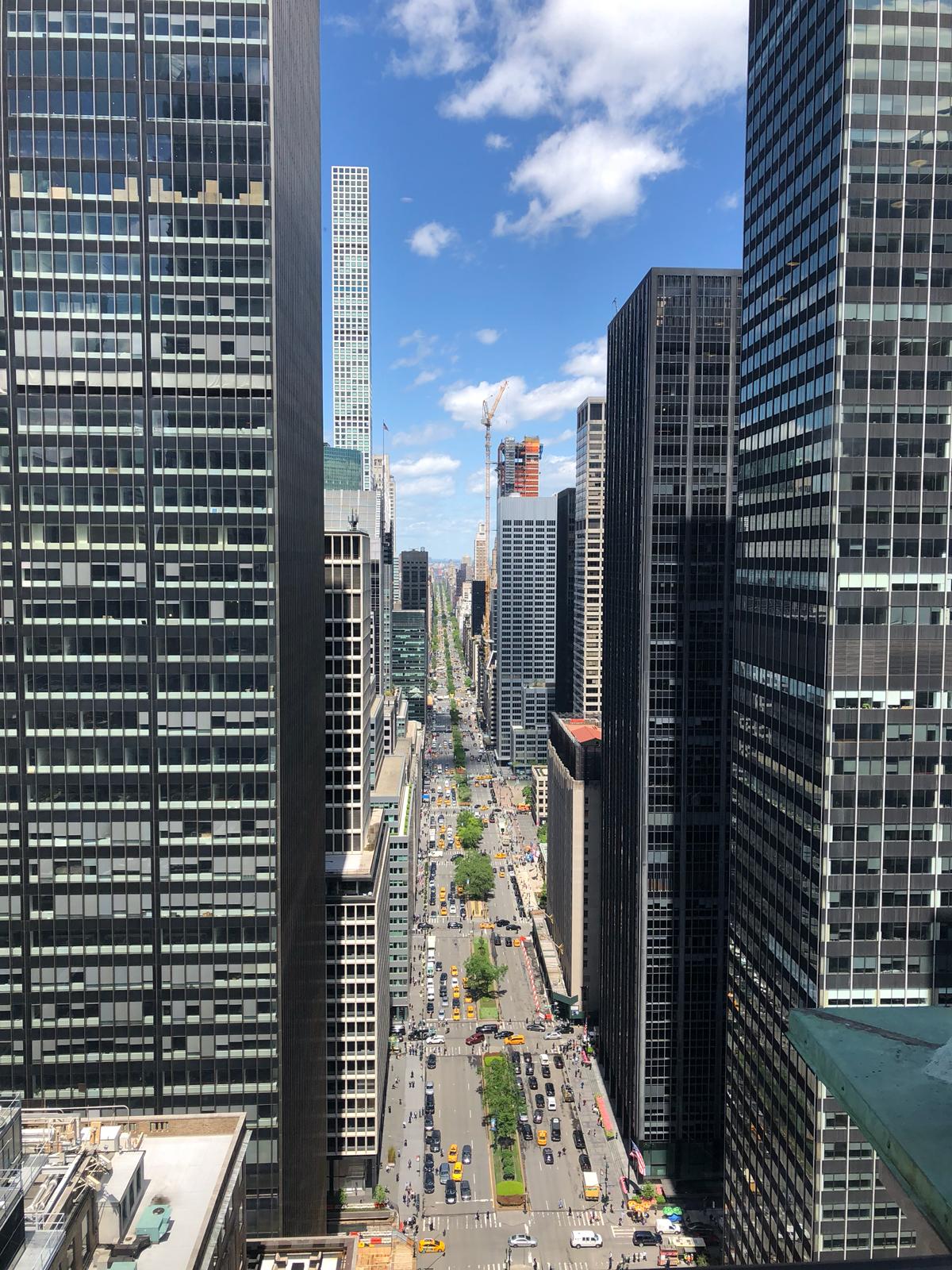 Same: The culture at both businesses is genuinely vibrant. They're friendly, welcoming, supportive of their peers and constantly bouncing brilliant ideas off each other, just like PHA.
Different: Outside of our office, you'll encounter that stiff upper lip, quintessentially British attitude. But all of New York seemed to be cheerful and outgoing, readily offering directions and the like.
Same: I had the opportunity to attend some client events at 5W, and this is part of my remit at PHA too. Both have taken me to some cool locations, like London's Houses of Parliament and New York's Hudson Yards.
Different: I hate to say it, a 3-hour train ride through the British countryside for a meeting has absolutely nothing on traversing the Brooklyn Bridge to get to a client event with 5W – where we saw the first ever Mac computer!
Every night at dinner, I ask whoever I'm eating with three questions; what was the best part of your day, how could you improve your day and what are you most grateful for? So I thought it would be nice to apply this to the trip.
The best part was getting a taste of life at 5W, from brainstorming an idea right through to pitching it to journalists and successfully securing coverage! Thank you to the Corporate teams at 5W for showing us how it's done.
There's little room for improvement to what was a fantastic trip, but if anything, it would be not falling asleep early on the first afternoon and thus giving myself proper jet lag!
And finally, I'm most grateful to have been selected for the Exchange and to work at PHA, a company that offers unparalleled opportunities, learning and development, like this trip. Thank you to Pete, Georgia and Amy for being fantastic company – it truly reaffirms the great culture at PHA.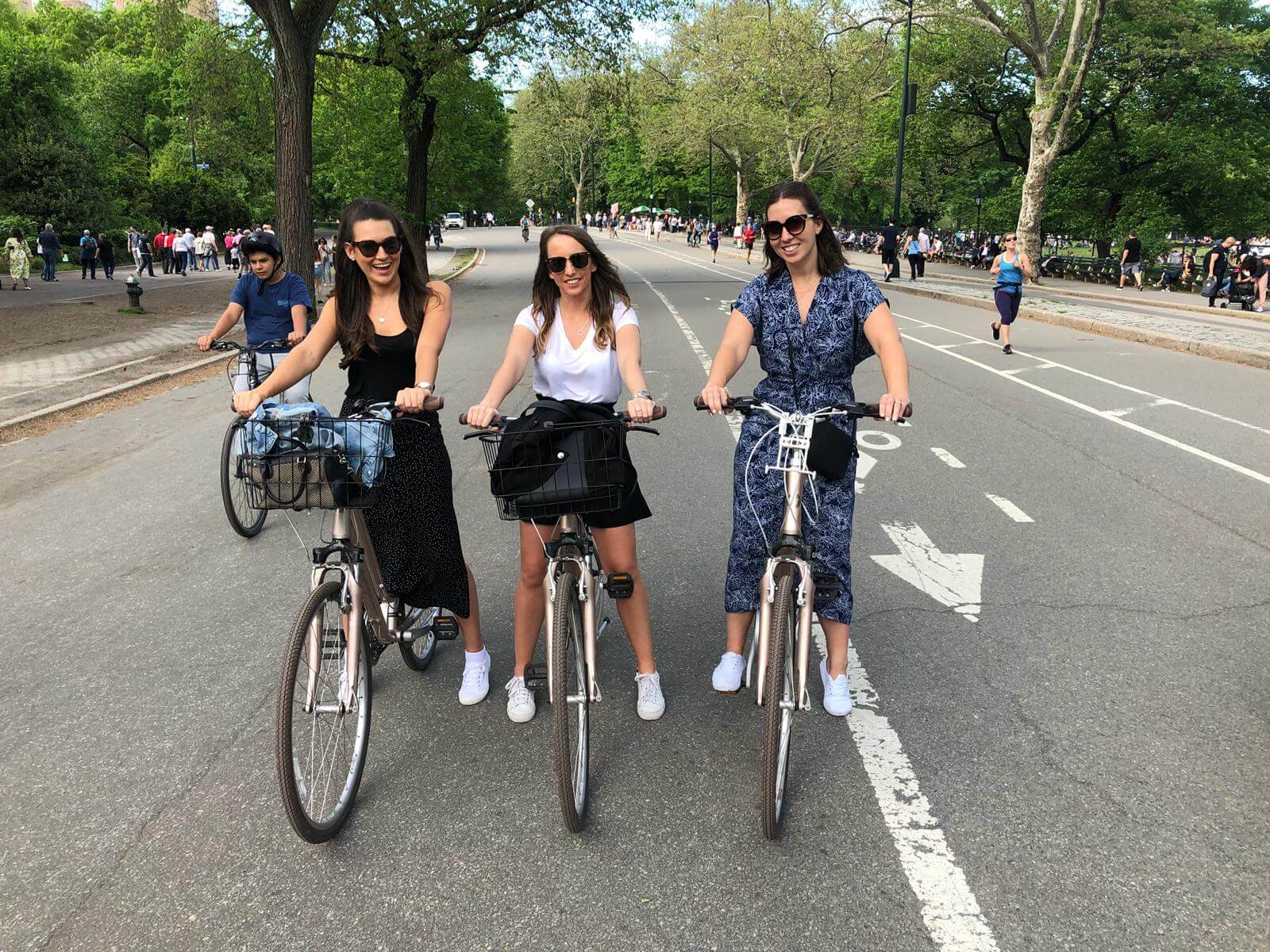 Taking a bite out of the Big Apple
It's now been a few days since I've returned from the inaugural PHA/5W exchange trip. After a whirlwind week soaking up all New York city had to offer, both professionally and personally, I've now had a chance to sit back and reflect on everything I experienced and learnt during my time stateside.
Naturally, since returning to the PHA offices, lots of people have asked me what my highlight of the trip was. Sounds simple enough, but I can honestly say that it's proven impossible to pick just one! From the moment we checked into our midtown hotel on day one, to the moment we hopped in our cab back to JFK to head home – we had highlights coming out of our ears.
That said, for the purpose of this blog, I have pushed myself to pinpoint the three key things which have really stayed with me since flying back across the pond.
The 5W PR energy: as soon as we met the 5W Heads of Department for breakfast on our first day, I knew I was going to enjoy my time at the agency. There is a positive energy and enthusiasm which is hard to ignore when speaking to the 5W staff… and extends from the most senior individuals to the most junior. Everyone is so confident, eloquent, and passionate about the clients they are working on. I noticed an immediate parallel here with the PHA ethos however, I think it's fair to say that although as an agency we pride ourselves on this, culturally we Brits can at times be a little more reserved. It was a joy to sit in meetings and observe 5W'ers of all levels (whether it was a client meeting, an agency-wide brainstorm, or an internal team catch up) come to life when talking about their projects. I have returned to London with an even greater sense of enthusiasm and new inspired ideas for tactics to implement amongst my account teams.
Cementing relationships: in addition to being incredibly positive, the people at 5W are genuinely an all-round fabulous bunch – very eager to share their knowledge and keen to pick my brain in return. Spending time with individuals who work on a similar client portfolio to me and bouncing ideas around was so insightful, and something which undoubtedly will benefit the way I run campaigns moving forward. I met so many great people within the consumer division – thanks in part to the popular 'Happy Hours' which were organized for us throughout our trip – and hope that I (along with the other PHA-ers) have helped to strengthen the foundations of a mutually beneficial, long-lasting transatlantic partnership.
Experiencing NYC with PHA pals: this blog wouldn't be complete without a reference to the other three members of 'team PHA' who I shared a wonderful week with – Georgia, Miranda and Peter. We worked hard, learnt a lot, but also had many laughs along the way. The culture at PHA is something we are all incredibly proud of and this trip has really reinforced how fortunate we all are to work with such brilliant people day in, day out. I couldn't have asked for a better gang to spend my time with – seeing the sights, eating our way around the city, rooftop bar hopping, and doing our best cycling through central park.
If you're interested in a new career or want to make your next step change in PR check out our careers page for all our latest opportunities.
Concrete jungle where dreams are made of?…Most certainly!
In the very late hours of Sunday evening, we (reluctantly) flew back to the UK, after six truly 'awesome' days in New York City.
Our partner agency, 5W PR, threw us deep into the New York media mix right away. Starting with a welcome breakfast at Naples 45 (what seems to be the local PR hot spot), our itineraries quickly led us in all sorts of directions – from agency-wide brainstorms and new business calls, to client meetings, journalist breakfasts and crisis communications workshops.
A few personal highlights involved: taking part in The Tour at NBC Studios, where we had a backstage look at where SNL and The Tonight Show Starring Jimmy Fallon are filmed (and spotted Paul Rudd!); having a one-on-one tasting session with 5W client Strip House Steakhouse's talented Head Chef, Andy (his food is delicious); and sipping cocktails on some stunning (and very high) rooftop bars with 5W's Beauty and Health teams, swapping industry intel and sharing thoughts on British/American celebrities (the Royals were discussed at length of course).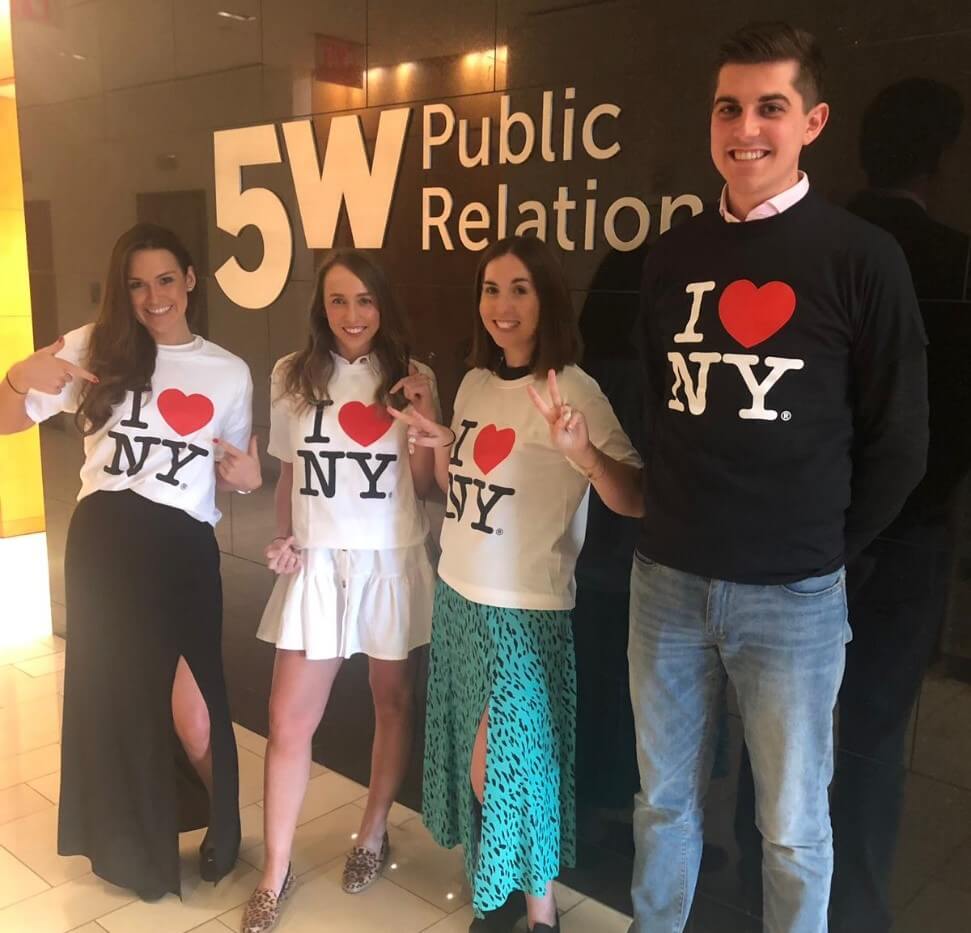 Here's a few things I picked up along the way:
Confidence is key. I was quite stunned by how confident New Yorkers are culturally, which really shone through in a work setting. In fact, at some points I found it difficult to distinguish people's roles within a meeting because everyone spoke so confidently and articulately. If this impressed me, then I'm sure it would have impressed a client – so confidence moving forward, for me, is going to be key.
Don't be afraid to be more 'punchy'. The meetings and conference calls I sat in showed that being self-assured and confident in what you can deliver is actually a really attractive trait. I've always been wary of coming across too forceful for fear of rubbing people up the wrong way however, this certainly wasn't the reception that 5W received – so I will definitely be adding a little more punch to my pitching in future!
Relax! I was amazed at how calm everyone seemed in the 5W office, despite how many clients they were supporting. Rather than frantically striding around the office at 20mph with a sweaty brow (which I've been known to do on occasion) everyone had a tranquil ease about them, which I loved. Note to self – be more zen!
PR 'problems' are universal. Throughout the week I had an opportunity to catch up with PRs working across lots of different departments, and at lots of different levels. What became clear very quickly is that we all experience the same sort of challenges, no matter where we're based or what we specialise in.
On top of our time with 5W PR, Amy Humpreys and I also managed to squeeze in a visit to our long-standing charity client, SmileTrain. After four years of faceless weekly conference calls and overseas campaign planning, we were finally able to meet face-to-face and discuss activities for the year in person – which, I have to say, was the cherry on top of an already fantastic week.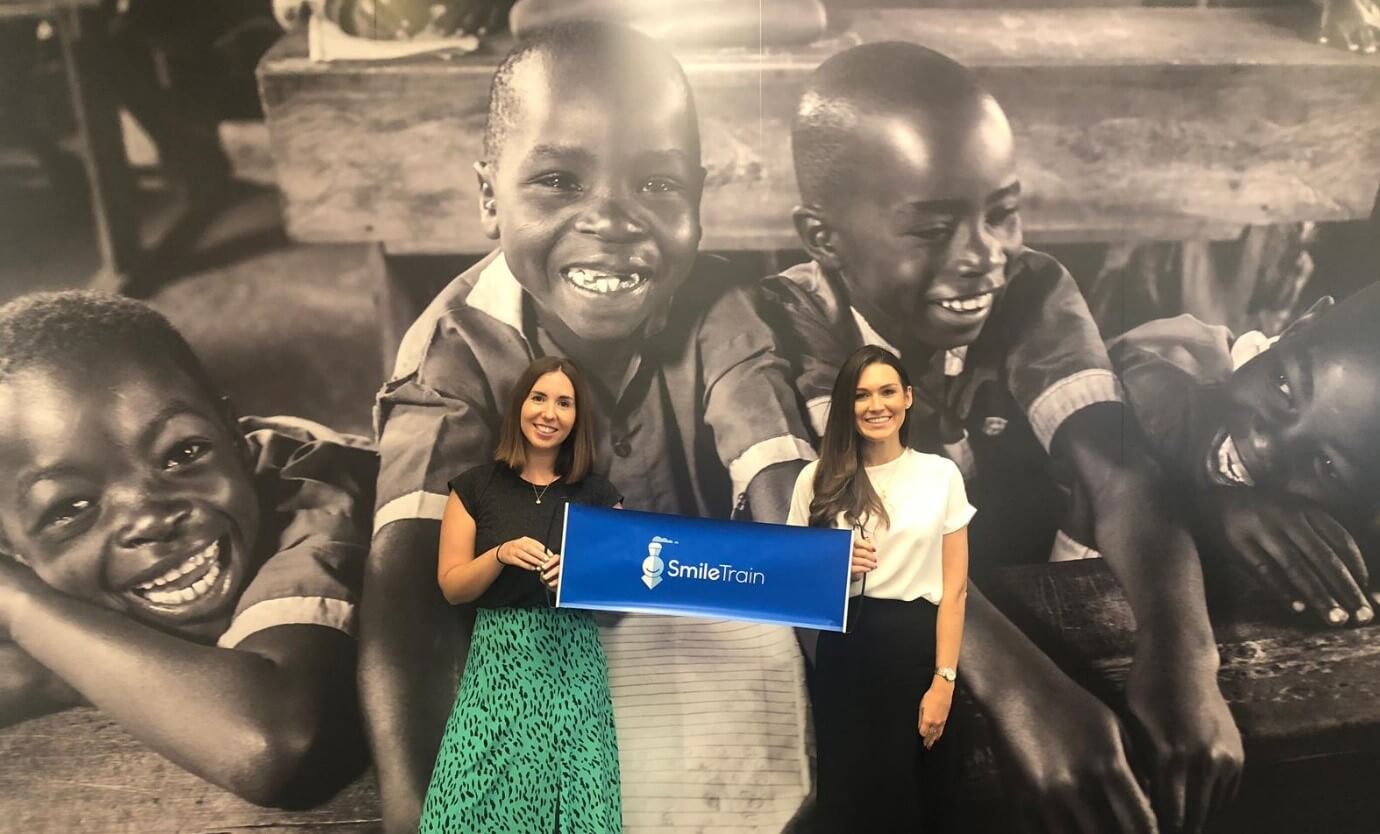 Thanks to everyone at 5W PR who looked after us and made our time in New York so worthwhile and special. Needless to say, my first ever visit to the Big Apple was better than expected – and I will definitely be planning a return visit!
If you're interested in a new career or want to make your next step change in PR check out our careers page for all our latest opportunities.
My week as a New Yorker
Growing up in a sleepy coastal town an hour from Sydney, Australia, I voraciously consumed a diet of coming of age, romantic comedies set in New York. From New York Minute and 13 Going on 30 to Uptown Girls and Sex and The City – there's no debate these films are iconic, timeless classics, obviously.
These cinematic masterpieces (okay, that's a stretch) also shaped my desire to move to a big city and "make it on my own" with a glamorous career.
When I discovered I was eligible for a five-year British Ancestry Visa, London became my first choice. Dreams of exploring New York, the Statue of Liberty and hailing a yellow cab (to escape from truant officer Eugene Levy or otherwise) were superseded by London's red phone booths, Big Ben and yes, ultimately, the proximity to Europe.
I've now lived in London for three years and have worked at The PHA Group for one. I can honestly say it's been the best career move I've ever made. I've learnt an incredible amount about every facet of corporate life in a PR agency, from British office politics and client handling right through to the UK's media landscape and political climate (Brexit has been a joyous time to live here…).
Last year, a re-run of one of my favourite childhood films, Raising Helen, reignited my long-distance love affair with New York, further fuelled by the announcement of the PHA x 5W Exchange Scheme.
I learn from some of the best here, whether they're PR pros or former Fleet Street journalists. The experiences, development and training are second-to-none. But I'm curious to see how they do it in the Big Apple. So when I was selected for the exchange, I was nothing short of ecstatic. It's certainly my career highlight to date – and the realisation of my childhood dreams!
I'm keen to understand how an agency runs across the pond. I'll be taking in everything from account management and client relationships to internal staff development and campaign brainstorms. I'm curious to see their sell-in strategies and how Americans build relationships with journalists. As one of the States' top ten independent PR agencies, 5W is well placed to offer valuable insight.
Prior to joining PHA, I worked in social media and digital marketing for a number of years. The integration of social media into the PR remit is an emerging area of the field, so I'm particularly keen to understand how our trans-Atlantic colleagues tackle this challenge, while also sharing insight into our strategies here in London.
It will be interesting to get a glimpse of corporate life in America. Is it everything Jennifer Garner's character made it out to be when she was Suddenly 30? But it won't be all work and no play. I'll be immersing myself in all aspects of American culture.
After work, you'll find me shopping at Saks Fifth Avenue, walking the High Line, hanging out with the Statue of Liberty, admiring the skyline from Top of the Rock. I'll be eating my body weight in pizza, donuts and of course, sidewalk hot dogs. And finally, browsing American "candy" to bring back to London for my team's #PickNMixChallenge.
Siri, play Empire State of Mind by Jay Z and Alicia Keys.
Next stop, NYC! All aboard the PHA x 5W Exchange
There are now just days to go until the first PHA/5W exchange scheme takes place, and with my flight over to NYC as part of 'Team PHA' imminent, the primary feeling I have is one of huge excitement!
It goes without saying that the opportunity to go and spend a week working in one of the top PR agencies in the US, is something I am incredibly grateful for, and something which still hasn't properly sunk in that I've been selected for.
I've worked at The PHA Group for over eight years now and am fortunate to have been exposed to many different clients, types of campaigns, and areas of the industry during this time – with all of these experiences enabling me to constantly grow and evolve as a PR professional, and build a sense of confidence and familiarity within my role.
However, the chance to step outside the norm for a week and throw myself into a different agency environment, within an international territory, is something completely new to me.
How often, in professional life, do you get the chance to take a sneak peek into the world of a parallel business and soak up everything they have to offer, whilst also sharing all the knowledge you've amassed over your career to date? In my experience… not very often!
As an Account Director, my job is to constantly challenge my teams' ways of thinking and push us all to deliver the best possible results for our clients. I'm hoping that spending time in the 5W offices will prove invaluable to me with regards to this – and open my eyes to completely new ways of working, fresh ideas, and different campaign tactics.
In turn, I'm hopeful that I can add some valuable insight for current/upcoming 5W projects and offer the team a British perspective…. perhaps with a light sprinkling of British humour, and some classically British words and phrases many of them may never have encountered previously.
Potential language barriers aside, there is so much for me and the rest of Team PHA to look forward to, and I know I speak on behalf of all four of us when I say that we absolutely cannot wait to get 'over the pond' and get acquainted with our 5W counterparts.
On a personal note, New York is a city that I've visited a couple of times previously but am so excited to return to. I've never been in springtime, so am looking forward to revisiting some of the key sights and exploring new places without being layered up to the max!
Finally, I'm looking forward to sharing this experience with the three other selected PHA-ers. There is such a supportive and friendly culture across the agency, so whilst in some businesses, the idea of spending nearly an entire week in the close company of colleagues might seem like a challenge, for us its not even a consideration! We're all similarly minded and just want to get the most out of the trip as we possibly can… with plenty of NYC pizza thrown in along the way!
Start Spreading the News, We're Leaving… Next Week!
Did you know, the term 'Public Relations' was originally conceived in New York? First used by publicist Edward Bernays in 1920, he came up with the title in an attempt to make his occupation sound more respectable.
Since then, New York has been home to some of the greatest PR campaigns in headline history.
From stunts that will stand the test of time (like Bernays' 'Torches of Freedom' march for women's emancipation and Marilyn Monroe's billowing white skirt shot to promote The Seven Year Itch – tactfully staged by her movie publicists) to more modern day media takeovers (remember McCann's 'Fearless Girl' statue in Downtown Manhattan and TVC's 'Red Bull Stratos' jump? – still blows my mind) I think it's fair to say that the 'Big Apple' has continued to remain ahead of the 'spin'.
Given the city's history and reputation for PR greatness, I'm sure you can imagine my excitement when it was recently announced (by our CEO wearing a particularly outlandish Uncle Sam stars and stripes hat!) that little old me would be taking part in The PHA Group's first ever New York exchange scheme.
Jetting off from Heathrow Airport during the early hours of Tuesday morning, myself and three other lucky PHA-ers will be heading to 'the city that never sleeps' – to join (as Business Insider describes it) 'New York's Most Aggressive PR Spin Machine', 5WPR, and catch a glimpse of what #PRlife is really like on the other side of the pond.
Having worked in London for my whole PR career, seeing how New Yorkers tackle the media in comparison to us Brits is (for me) the most exciting prospect of this trip.
Is The New York Times the 'holy grail' for client coverage? How difficult is it to get into traditional printed media these days? Do they read the Mail Online? Are consumer magazines in decline like they are in the UK? Are New York journalists friendly? Do they prefer to be hassled over email or over telephone – or over lunch? How much should I tip at lunch? Are there a million and one awareness days in the PR calendar? Do American journalists loath these days as much as UK journalists do? So many questions – six days to find out!

Having never been to NYC before, I will also be ticking off a very long list of tourist attractions during my visit. Shopping on 5th Avenue, cycling through Central Park, walking over Brooklyn bridge, enjoying views from the Rockefeller Plaza, seeing a production on Broadway, riding the subway, singing 'Jenny from the Block' in The Bronx – no park or landmark is too cliché. I want to see and do it all.
We've all heard the popular New York saying, 'if you can make it here, you can make it anywhere.' Well, it's time for this London PR 'gal' to put that claim to the test.
Who will come out top – bangers or bagels? I can't wait to find out!
Bangers or Bagels – Looking forward to the PHA 5W Exchange Scheme
I'm honoured, excited and feeling really proud. It was an unbelievable moment to find out I was going to go, especially at a young age. It's probably capped off a really good season for me.
You may have guessed that these are not the words of Peter Jackson Eastwood, Junior Account Manager at The PHA Group, on being chosen for the 5W Exchange. Instead, they are the words of Trent Alexander-Arnold, England football (or is that soccer?) star, on being called up to England's World Cup Squad.
Now, there are some fundamental differences between Trent and me. He takes a much better free kick than I do, but if I may say so his corporate communication skills don't hold a candle to my own. And yet I identify strongly with the sentiment in that quote at the top of the page.
Both of us are young players who are part of a larger squad that is packed with talent. Both have been chosen to represent our peers on the international stage, and both of us feel a sense of immense pride at our selection.
It is fantastically exciting to sit and write this on the cusp of heading to a different country, to meet new people and find out how a different company works. What I will be more interested to learn is how 5W operates in a media landscape that I am less familiar in.
To continue the football (on reflection it is definitely not called soccer) analogy, I am a PHA academy product having joined as an intern, and this will be my first experience of an alternative agency environment. I feel perfectly placed to teach people in 5W about the kind of place PHA is, what our values are, and in contrast to absorb what makes 5W tick as an agency. I'm sure we will all learn a great deal about each other in the coming weeks.
I have actually heard that American journalists are more polite and reply more often to emails than their English counterparts, but I am extremely sceptical. Let's see how true that is…
On a more practical note, I last visited New York in 2016, and cannot overstate my excitement at having an authentic New York smoked salmon bagel. I've been trying to make my own for lunch and they really aren't hitting the mark in the same way.
And finally, I really hope this exchange leads to the forging of lasting friendships. The greatest endorsement I can give The PHA Group is that I have made friendships here that will last for the rest of my life. I go on holiday with my colleagues, I see them on weekends, and every day it's a pleasure to come in to work in Soho.
That is something truly special that we should all cherish. If we can create a similar environment between PHA and 5W moving forward, this could be the start of a partnership that helps all of us to grow and improve.
See you in a couple of weeks. Cricket is better than baseball.
Junior Account Manager, Peter Jackson Eastwood – 'My Hopes for the PHA 5W Exchange'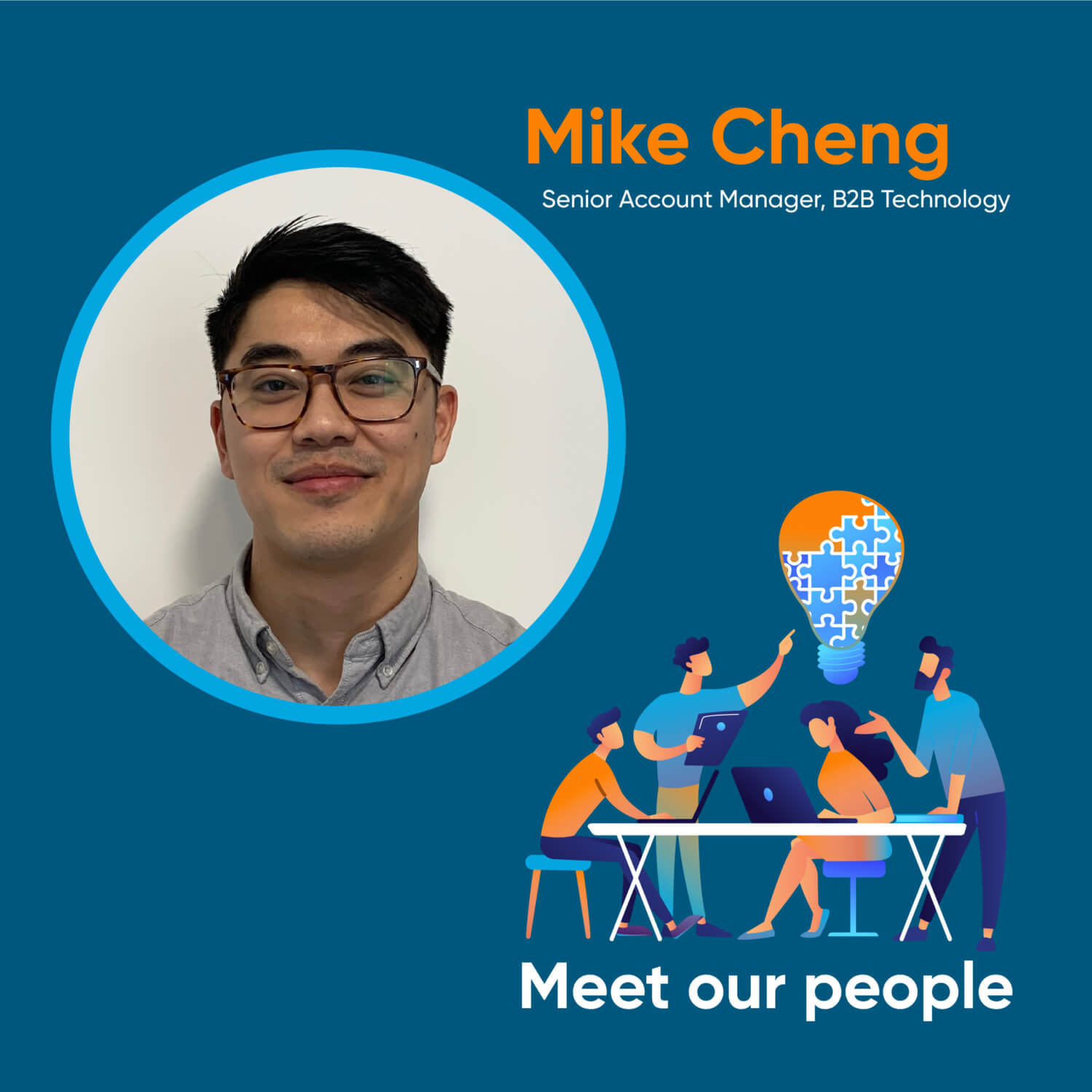 Tell us a bit about yourself and your background?
I joined PHA from a specialist STEM communications agency, where I delivered strategic campaigns for a range of clients in areas including cybersecurity, emerging tech and scientific research, as well as large enterprises and some of the most exciting start-ups and spin-outs in the UK and Europe.
How did you move into the tech sector?
I've always had an interest in all types of technology, and I have always enjoyed writing, so tech PR was quite a natural fit. After I graduated from University, I did some travelling and moved to London, and found a role at a B2B tech PR agency and haven't looked back since.
What is the most rewarding aspect of your job?
I'm really enjoying working with the team and adding value from the experience I bring. I particularly like the number of different teams at PHA – its a great to work with people with different backgrounds, it helps when we're coming up with new ideas.
How do you measure your PR impact for clients?
PR measurement is a notoriously tricky subject and there's no single metric you can measure success. However, I do believe that for comms to truly be successful, we need our objectives to be closely aligned with the client's business objectives so that we can deliver an outcome – whether that's increased awareness, sales, behaviour change, share of voice etc. This means really drilling down into a brief and identifying the client's challenges and responding with creative communications campaigns across multiple channels that deliver the desired outcome.
By closely aligning comms and business strategies, measurement becomes more meaningful, and we can move towards being judged by the outcome of our work.
Finally, what has been your most memorable campaigns you've worked on?
Quite a few – one of the ones that stands out was working with (ISC)2, a cybersecurity trade association, to raise awareness of cyber security as a societal issue. We worked with them to create a campaign around its Global Information Security Workforce Study (a bi-annual report); through working closely with the client to craft the report and the story, we secured blanket national, broadcast and trade coverage that propelled cybersecurity up the national agenda. Stats that we pulled out from the data are repeatedly quoted in cybersecurity articles to this day – the report was even quoted in George Osborne's 2015 Autumn Statement to justify increased spend in cybersecurity.
Another was working with a startup called the Solar Cloth Company – in a nutshell, we ran a crowdfunding campaign to raise £750k in a month. Through PR we raised over £1million – and won a CIPR Award for best STEM campaign in 2015.
If you're a technology company and would like to talk about what PR could do for your business, why not get in touch with us to find out more.
Meet our people; Mike Cheng
Healthy and happy work relationships are important to us at The PHA Group as our people are at the heart of what we do here. Any business that doesn't understand how vital good working relationships are ignoring it at their peril. Our culture and people are what make PHA a great place to work – we are a collaborative and entrepreneurial team where everyone is unique and valued for their individuality.
We begin building these relationships before our new starters join us. They are given the opportunity to meet their team and are sent their induction programme which sets out all the meetings arranged for them across the agency in their first week. They are also given a 'buddy' who will take them out for coffee and chat through what it's like working at PHA and answer any questions they may have. At PHA, it's so important for new starters to feel at ease and start their career here feeling welcomed.
Mentoring is an increasingly popular way to provide guidance and support to colleagues and our scheme supports and encourages the mentee to develop their knowledge, their skills and their confidence. It's a supportive, one-to-one relationship, where the mentor acts as a sounding board and encourages the mentee to clarify their thoughts and feelings, helping them to achieve their goals.
Another way we encourage relationships to evolve is through social events hosted by PHA. Hit of the Month celebrates individual and team successes of the past month and is a great way to bring everyone together in a social environment. We also have a 'team treat' twice a year, where teams choose a social event to do together away from the office, such as ten-pin bowling, curling or gin tasting.
The people at PHA are the DNA of our business. We are proud to encourage initiatives that champion and foster a close-knit community – employees who connect and engage with each other deliver the best results.
Building relationships at The PHA Group
In recent years, there has been a real surge in positive attitudes around wellbeing workplace initiatives, however, many companies are sometimes slow to implement them. Understanding the benefits and identifying why it is important to have wellbeing initiatives for your employees could be the edge that your agency, business or organisation needs.
Large companies often introduce expensive wellness initiatives that many businesses would be able to feasibly introduce, but are there benefits for smaller SME companies too? And can it improve their workforce instead of having to provide free meals for all or sleeping pods for your workforce?
The answer is yes.
Research has shown that there are many reasons why workplace wellness provides benefits for not only the employee but employer as well. Of course, it is hard to calculate the monetary value, but you can measure the gains by your team's performance, general wellbeing and an all-round happier workforce. At The PHA Group we strive to implement employee wellness initiatives that our staff are truly going to benefit from, and as a result will improve their wellness.
Here are just some of our ideas we'd like to share with you.
Development Days
It is important that employees have time to consider how they wish to develop their future and invest time in activities that might help them not only professionally but personally as well.  At The PHA Group we offer all our staff the opportunity to take a development day to pursue areas of personal and professional interest that are likely to have a positive and tangible effect upon their development. The development day can fall into one of the following categories:
Volunteering
Charitable initiatives
Educational courses
Helping the community
Health Cashback Plan
Attending dental appointments, buying prescriptions and the need for physio or sports treatments can be pricey. Our free health cashback scheme allows employees to claim back these expenses at no extra cost and benefit from different services.
Office Fruit Delivery
Who doesn't like free food? The "Great Fruit Experiment" from fruit delivery service Fruitful Office found an 11% increase in staff agreeing that their workplace "enabled them to work more productively" following the introduction of fruit to the workplace.
Wednesday Wellness
Our Wednesday Wellness sessions have been a real hit. With more than 60 members of the agency benefitting from a masseuse who came into the office, and every team taking part in chair yoga sessions to help improve their posture while sitting in an office chair to setting up a Mindful Lunch club where friends and colleagues can enjoy food together and open the conversation about mental wellbeing in a safe space.
Recognition and Reward
Never underestimate the importance of rewarding your loyal employees. Whether it is a simple 'thank you' in person, in a team meeting or at a group event, people need to feel valued. At The PHA Group, we host monthly awards to celebrate not only the great work and coverage our teams have achieved for clients, but also promotions and new starters to make sure we welcome people into our team. There is also a Cupcake Award which is given to someone who is nominated by employees just to say thanks for going the extra mile. Who doesn't like cake right?
Wellbeing Instigator Programme
A focus for us for 2019 is to uncover new ways to enhance employee wellbeing in our office environment. As a result, we have pulled together a team of 'Wellbeing Instigators' who meet fortnightly to discuss new initiatives we could look to implement across the agency. Whether that be chair yoga classes, joining the PHA football and netball teams, keeping our environment tidy or common issues around the office, this group aim to improve the wellbeing of our employees while they are at work.
If you're interested in a new career or want to make your next step change in PR check out our careers page for all our latest opportunities. And if you have a wellness initiative that works particularly well for you please do let us know, we are always looking for ways to improve.
Wellbeing in the Workplace