March is a fantastic month for women. With International Women's Day on Sunday 8th March and the whole month celebrating Women's History, we wanted to place a spotlight on all the inspiring, talented and accomplished women that we have in our senior leadership team at The PHA Group.
We asked them four quick fire questions to find out more about their journey, who they have become today and any words of wisdom they can impart. Our first chat is with Marina Hall, our Finance and Legal Director.
Marina Hall, Finance and Legal Director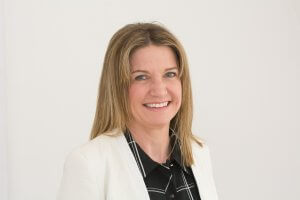 What brought you to the PR world?
My career up to the point of launching The PHA Group was as a European Patent Attorney, so nothing at all to do with PR. When Phil, my husband and founder of The PHA Group, decided to set up his own PR agency, my obsession with detail and business plans meant I couldn't stop myself joining forces. I concentrated on the business/legal, HR and finance side and allowed him to concentrate on doing what he does best, delivering for clients.
We had a mortgage to pay, it had to succeed! I developed a passion for people and HR. I love the variety, excitement and creativity of the PR world, and although I promised Phil two years of my time, 15 years later I've never left.
What would you say is your biggest achievement?
The easy answer is setting up The PHA Group! Being a part of developing a successful business that has grown from two people in a back bedroom to 100 plus staff, award winning, large PR agency.
Being on the map in this way was always our ambition, but actually we have spent so much time, energy and commitment creating and nurturing the agency's culture, and that is what I am immensely proud of. We have always focused on creating a well-balanced, inclusive, happy family and it is something we never lose sight of and never take for granted. Working with my husband for 15 years and still staying married – another good one.
For any person you interview, what do you look for?
Good communication skills, great organiser are all the skills needed to succeed in communications. However, most skills can be learnt so what you really need is to see someone's passion and desire for the role. That's ultimately is what makes someone successful.
If you could go back and give your 20-year-old self any advice, what would it be?
Be flexible and embrace change. Don't be afraid to make mistakes as that is ultimately what keeps life exciting and you positive. Life runs along all different paths, embrace it. I give everyone I know a copy of Dr Seuss, "Oh, the Places You'll Go!" for their 18th birthdays and I still read my copy when I need a reminder. It's all the advice you need in life.
FEMALE SPOTLIGHT: Marina Hall
With Christmas around the corner, festive songs in full swing and mince pies galore, reflecting on my time spent in New York as part of the PHA 5W Exchange Programme invokes a big smile on my face on what was an incredible week but also a mixture of sadness – all because it went very quickly!
Working and living the New York life was made even more special by the fantastic warm welcome by 5W and experiencing it with my PHA colleagues turned friends – Tom, Frankie and Lawrence.
Whilst we made a good stab of going through our 10 page (!) Google doc list of things to do, eat and drink in NYC starting off with an infamous slice of Joe's pizza, the exchange wasn't all about fun, food and mulled wine!
I agree with all the thoughts shared by Tom, Lawrence and Frankie on the similarities and differences between London and NYC agency life. Sitting with the Corporate team at 5W and meeting with other divisions including the consumer wellness team, new business, and tech teams, it was great to hear and swap processes, strategies and ideas across different clients – whether this was in one to ones, brainstorms, listening in on client calls or a general natter over coffee.
Combining creative thinking with a value-driven strategy is no easy feat and something that both PHA and 5W excel at.  It is not enough to just secure quality coverage for clients – content needs to be optimised to lead to more conversions on social media platforms and the age-old question of ROI and "So what?" is always in the back of PR minds. Something that was mirrored at 5W.  This means it's essential to continue in developing creative campaigns to build reputations, tell stories, grow the businesses of brands, solve client's greatest challenges and capture the attention of what is a highly fragmented media and consumer landscape.
A client-agency relationship is like any other – hard work. It takes commitment, chemistry, honesty and passion – moving from a transactional supplier to becoming a mutual trusted partner relationship. It is something I see every day at PHA and at 5W while I was there.
I was particularly impressed with a case study presentation by the corporate and tech team, which showcased some key client campaigns, the challenges they faced and the results they achieved. It was grounded in evaluation metrics to demonstrate the value of PR and impact on business outcomes.  For some clients, an agreed matrix was devised to work out the reputational, financial and brand value of coverage to emphasise the results-driven work which was impressive to see.
Personally for me, the experience made me appreciate not only what PR means to clients but also how we in the industry continually try to evolve campaigns through new ideas and tactics and anticipate what adds value to the individual client and the organisation over the long term.
Outside of the programme, I will try and summarise my 5 takeaways of NYC life:
The "let's grab coffee" meeting takes on a whole new meaning – fast-paced conversations filled with knowledge and best practice as well as the fact that there are about a 100 different ways Americans take their coffee!
There are enough food options to keep you well-fed for your entire life and small/medium portion sizes do not exist – cue infinite food comas/pathway to obesity!
NYC is a sprawling metropolis – flagging a taxi was definitely harder than they make out in the movies!
If you want an incredible view, you just have to step outside and look up.
Despite the ESTA queue and queue for Rolfs (infamous Christmas bar), NYC is worth the wait and infinitely full of surprises
I am massively grateful to PHA and 5W for the amazing experience and look forward to what else the programme will bring in the future.
Fairytale of New York
After returning to London last week, I've had a little time to reflect on our incredible whirlwind week in New York. Where do I start? Well firstly, I have to say, I am over the moon that I got to experience the big apple with Kaj, Tom and Laurence this December – Christmas in New York really was as magical as everyone told me it would be and I have returned with three new PHA pals! Anyone who knows me knows how much I LOVE Christmas, and this is a city that knows exactly how to celebrate at the most wonderful time of the year.
However, it wasn't just fun, festivities and food (although there was a lot of that involved!) I was there to spend a week learning directly from our partner agency – which is something I most certainly did.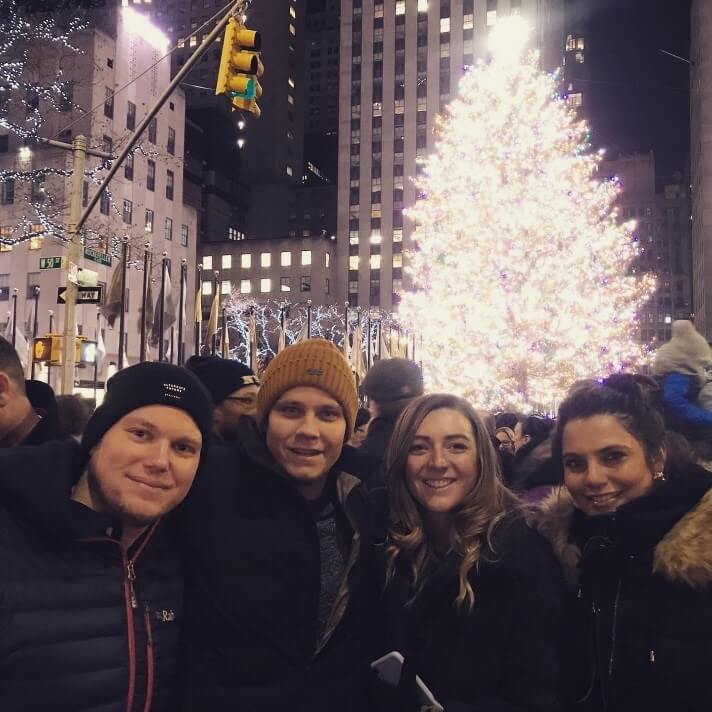 As I started to spend time with some of the 5W employees on our first day, I immediately noticed some similarities between PHA and 5W as an agency. Unfortunately, it wasn't the views from their office (they beat us on that one) – but instead, it was how welcoming and friendly everyone was and the passion and commitment everyone seemed to have for the work they were doing. Something that really makes PHA is the people; from the most senior to the junior, and I would say this was replicated at 5W.
As we got stuck into the jam-packed itinerary, my time at 5W was mostly spent jumping around the teams within the consumer department. 5W are double the size of us, so from my close-knit consumer squad of 18 – I was thrown into the 80-person machine that is the 5W Consumer department! As I work on everything from fashion and beauty to homes and third sector – it was great to spend time with certain teams and individuals that are experts in these areas and have the opportunity to pick their brains for clients of my own.
The schedule I had was filled with internal brainstorms, client calls, team catch-ups, agency-wide training sessions, a client event in Central Park, various Q&A's and even a team outing to Bryant Park. These all helped me gain an insight into how 5W operate and how they manage their relationships with journalists, clients and each other. I'm looking forward to sharing all my findings with PHA in the New Year.
On a personal note, one thing I couldn't help but notice, was how confident everyone was – whether this was internally, with clients or with journalists. And in particular the confidence levels of the more junior positions – so as an Account Executive, it really has inspired me speak up and be the most confident version of myself as we go into 2020.
Away from the office, we got to spend our evenings and the weekend as the tourists I secretly wanted us to be.  We spent the weekend taking in the views of the city from the Freedom Tower, walking over Brooklyn Bridge at sunset, shopping in Macy's and popping in to a couple more Christmas themed bars! As reluctant as I was to get on the plane back to London, it was time for us to sadly depart. I truly couldn't have had a better experience on the #PHAx5WExchange and I'm so grateful I got to be a part of it!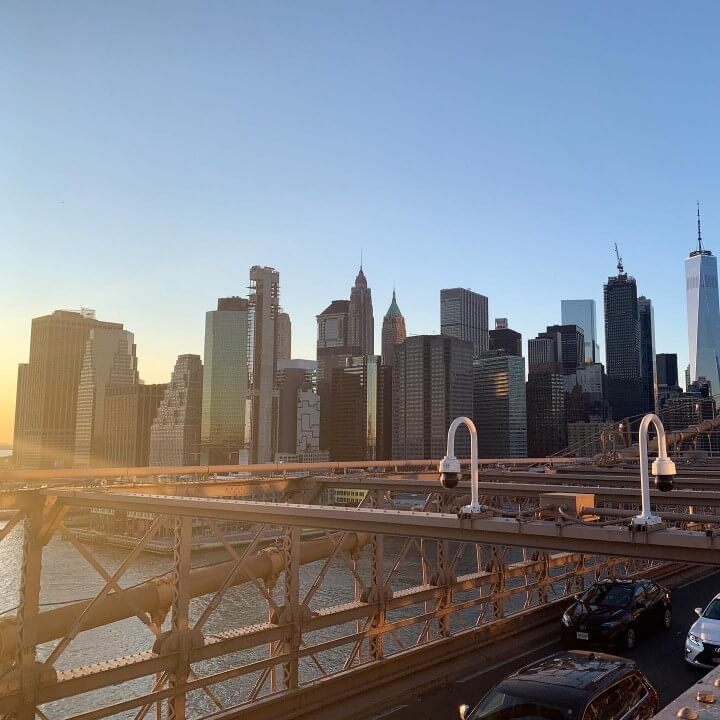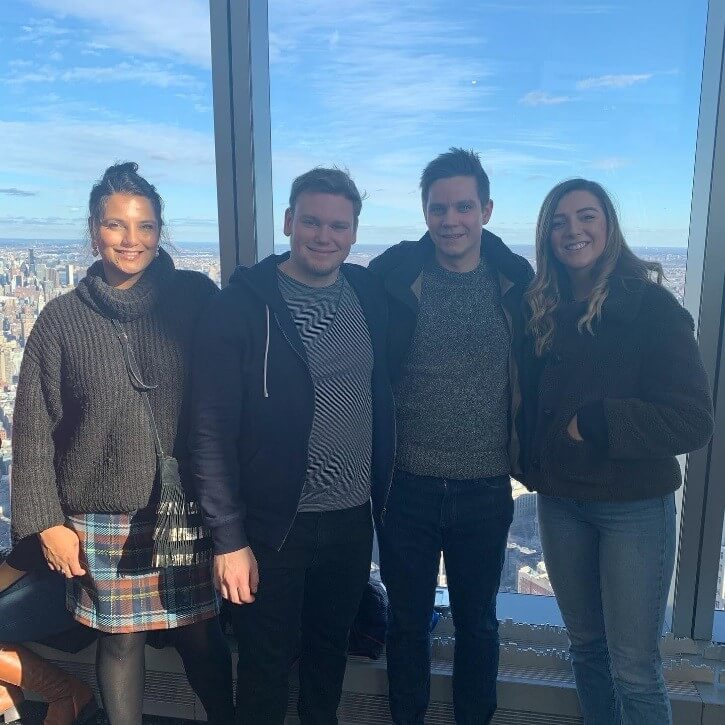 Christmas in New York 
It was my first ever visit to New York, and one I'll never forget. The opportunity to experience living and working like a true New Yorker in the city that never sleeps was truly 'awesome', to use an Americanism.
Whether we were getting a flavour of corporate life in the Big Apple, from creative brainstorms and new business calls to client and journalist meetings, or whether we were soaking in its vibrant social life at "the most wonderful time of the year" – I learned so much in just a week!
But what struck me most were the curious differences and similarities between the UK and US PR industries, The PHA Group and 5W, and even London and New York.
Differences
Scale: "What's this?" I asked the waiter pointing at a metallic cup he'd just served with my order. "It's extras" he replied nonchalantly before picking up his tray and whisking away. I peeked into the glass and sure enough there was more ice cream to add to the enormous milkshake I'd already received and the giant hamburger the size of my head. That meal – which I never even got close to finishing – was a taste of things to come. In America, everything seemed to be supersized, and this seemed true of both the food and the PR industry. I was told that 5W is just one of over 2,000 agencies in New York alone, which would dwarf the number of agencies in the UK, let alone London. Yet competition for coverage doesn't appear to be stifled; the sheer enormous geographic size of the US translates into thousands of more publications for PR professionals to target, meaning plenty of opportunities to be secured.
Confidence: At The PHA Group, we're not short of confidence or creative campaign ideas, but 5W put a bold spin on it in typical American fashion. Perhaps facilitated by larger budgets and a broader range of media outlets to target, but some of the creative campaigns blew my mind for their audacity and invention. For example when, at the height of the selfie craze, 5W launched the 'Belfie stick' for consumers to take selfies of their behind. The product generated a lot of press for the client and positive sentiment for poking fun at a pop culture moment of the time. The sheer confidence and creativity of their campaigns was impressive, and gave me lots of creative food for thought!
Similarities
During my time at 5W, I was fortunate enough to work across a variety of different clients and departments, in different sectors, and at lots of different levels of seniority throughout the business. Very quickly it became clear that no matter which side of 'the pond' you're on, we all face similar day-to-day challenges in PR, which was reassuring.
City life: While in New York we were lucky enough to experience all of the vibrant cultural activities it has to offer at a magical time of year, including visiting the Rockefeller's famous Christmas tree, exploring Central Park, sipping cocktails among the slightly excessive festive decorations at Rolf's bar, taking in a show at the famous Comedy Cellar and looking out onto the city from the top of the Freedom Tower. Although everything was bigger in New York, it was interesting to see that the Americans enjoy many of the same things we do in London: a nice rooftop drink and food from around the world, a musical on Broadway and stand up comedy. New York and London are two very different cities, yet it felt like a home from home.
People: And this may well have something to do with the people I was surrounded by. As at The PHA Group, everyone at 5W was incredibly warm and welcoming, and the New Yorkers we met outside the office approached life with equal energy and enthusiasm – it was infectious!
I'd like to thank 5W for being such wonderful hosts who taught me so much; Frankie, Tom and Kaj for being such great company – I couldn't have asked for better colleagues to travel with; and of course The PHA Group for giving me such a wonderful and unforgettable experience.
Letters from America: Christmas at 5W
It's been exactly a week since we touched down at Heathrow to bring to an end an incredible adventure in New York on the #PHAx5WExchange scheme.
I'm not quite sure where to start, so I'll just dive straight into it, which is exactly what we did in the city that never sleeps.
After what must have been the longest ever queue at customs, our stateside adventure was finally underway, and we were determined to set the bar high. Visiting one of NYC's most glamorous bars; not PHA but PHD. It was the perfect location for the four of us to get to know each other better and discuss what we were really excited about for the week ahead. It also gave us a first opportunity to become a fully-fledged New Yorker and get to grips with the tipping process. (We got better as the week went on, I promise…)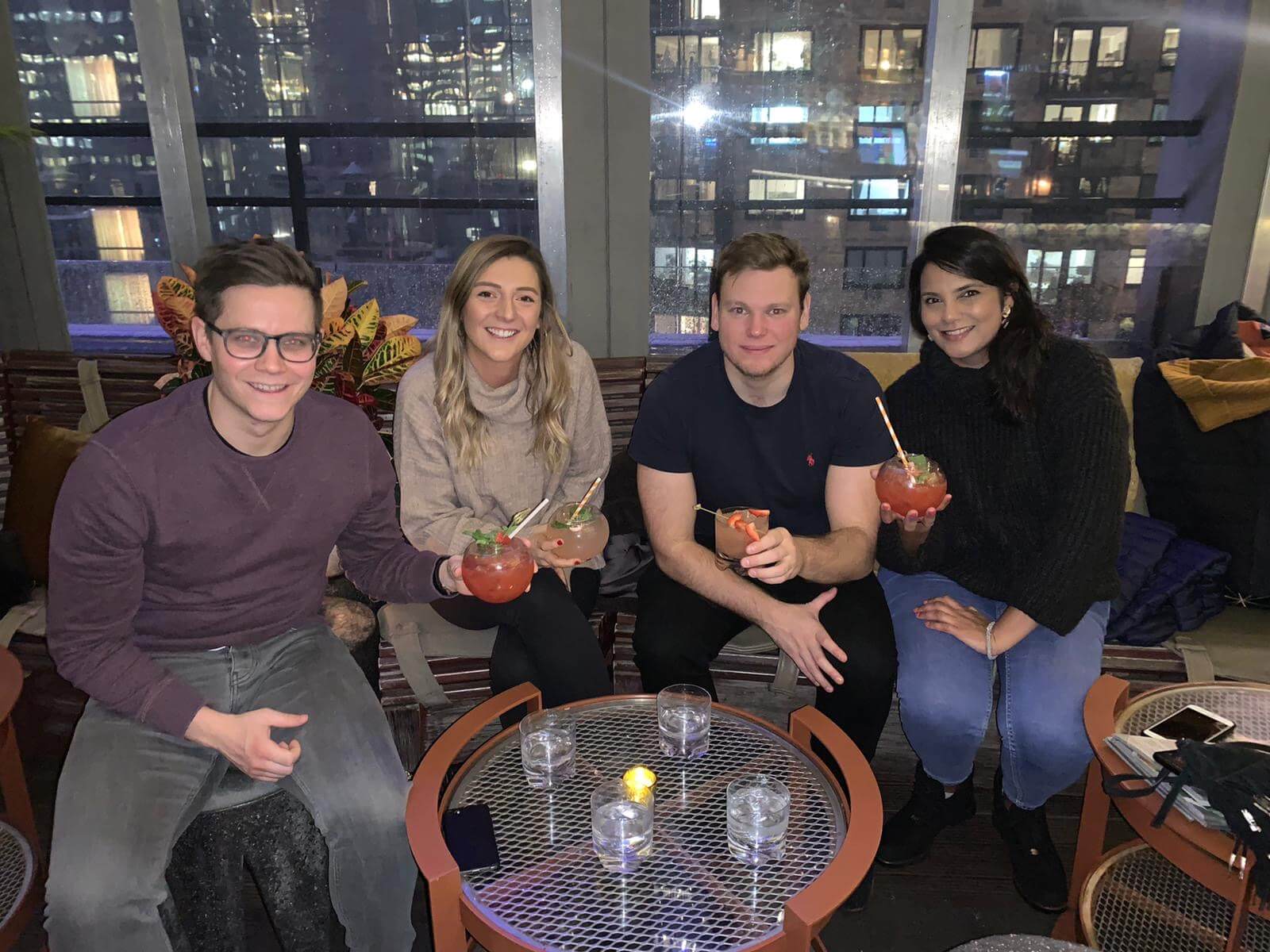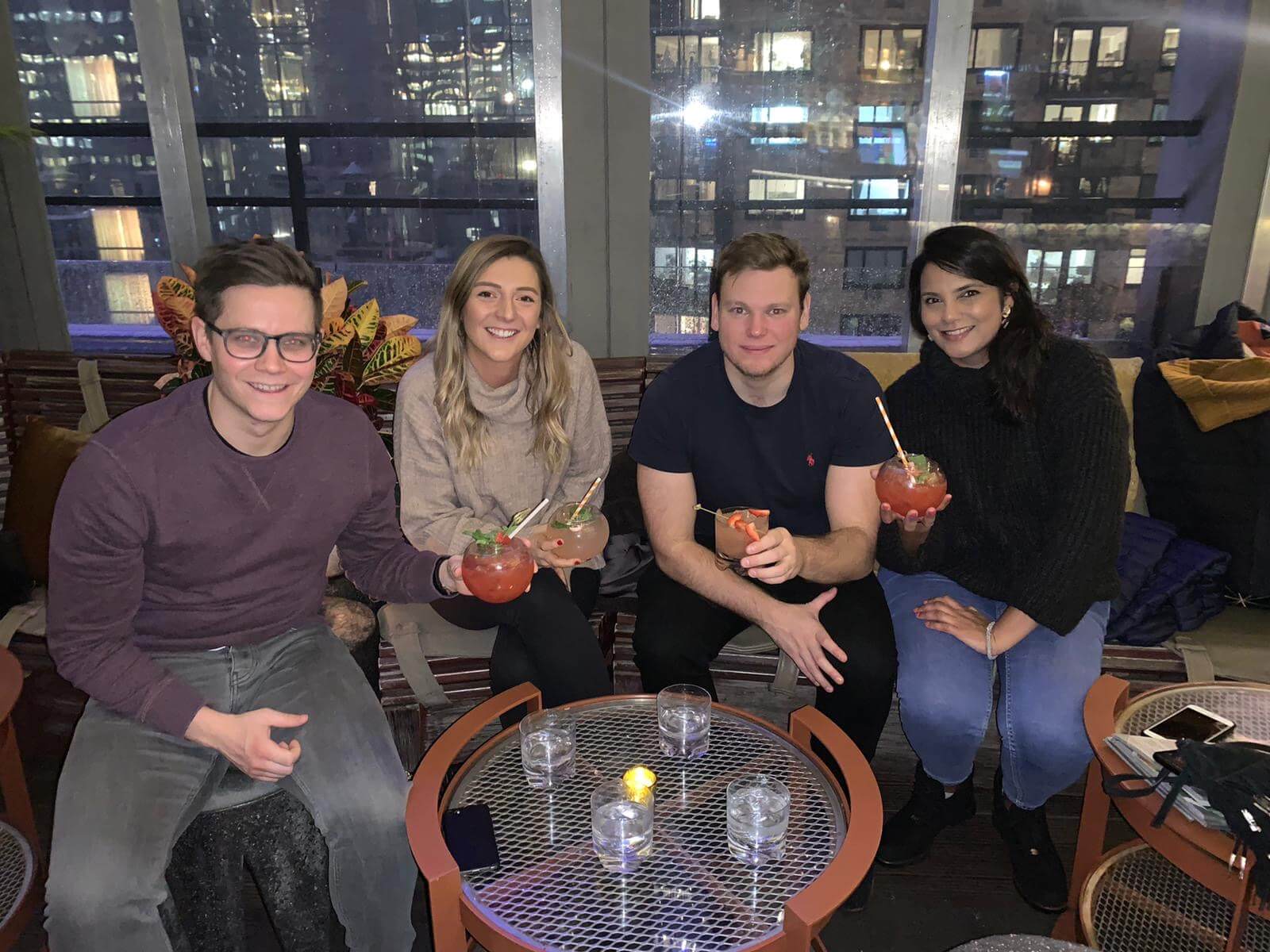 But enough about extra-curricular activities, we were here on a mission – to find out how the slick, smooth operation that is one of New York top PR agencies, 5W operates.
So, as Tuesday rolled around and after a very early gym session (that jetlag will get you) we were prepared to embark on our mission.
After receiving our schedules for the week from Erica, one of the senior Executive Assistants at 5W it was time to meet the teams we would be spending the week with. As I work in the Marketing department here at The PHA Group, it felt a natural fit for me to split my time equally between the New Business and Marketing teams at 5W.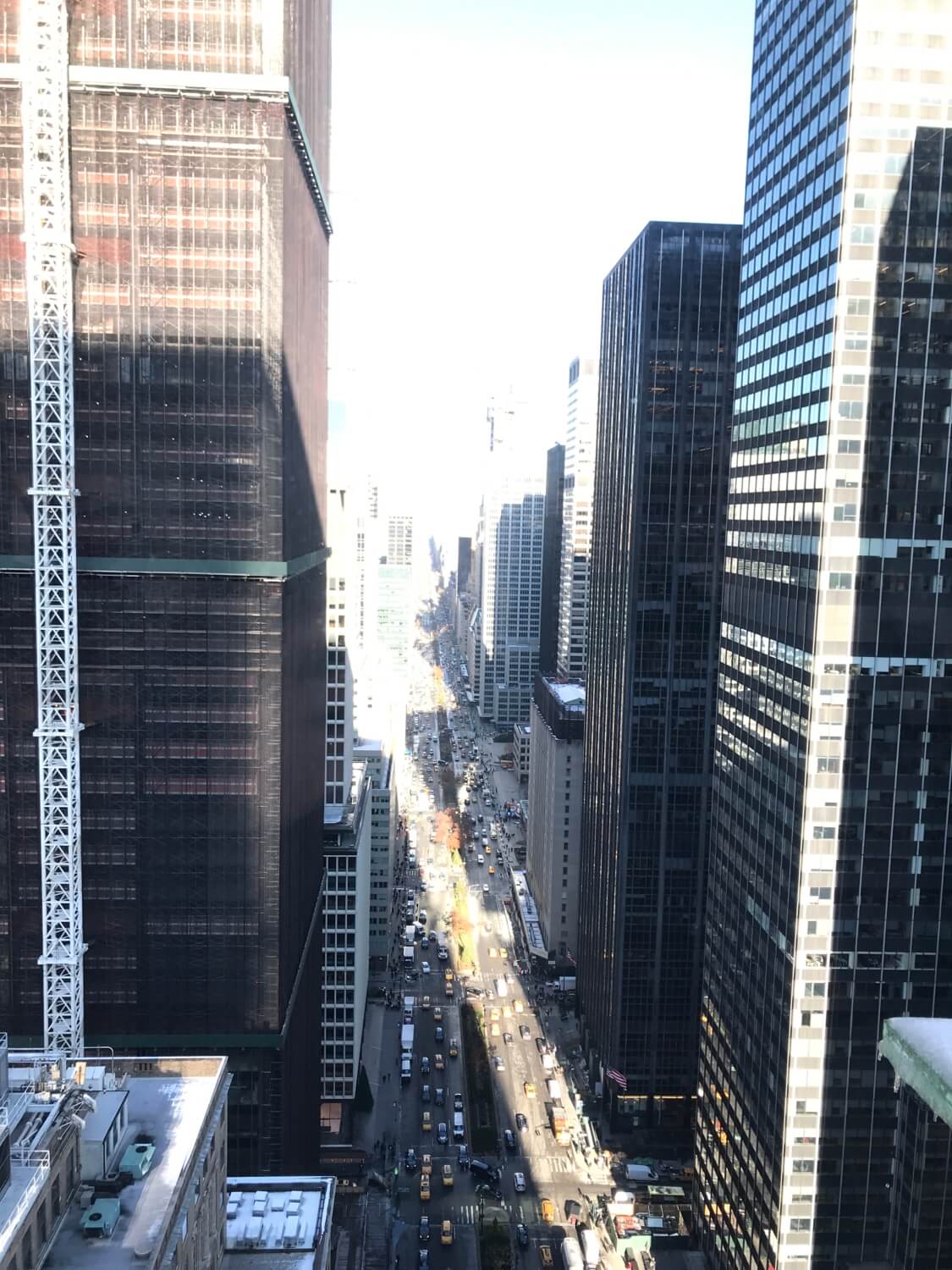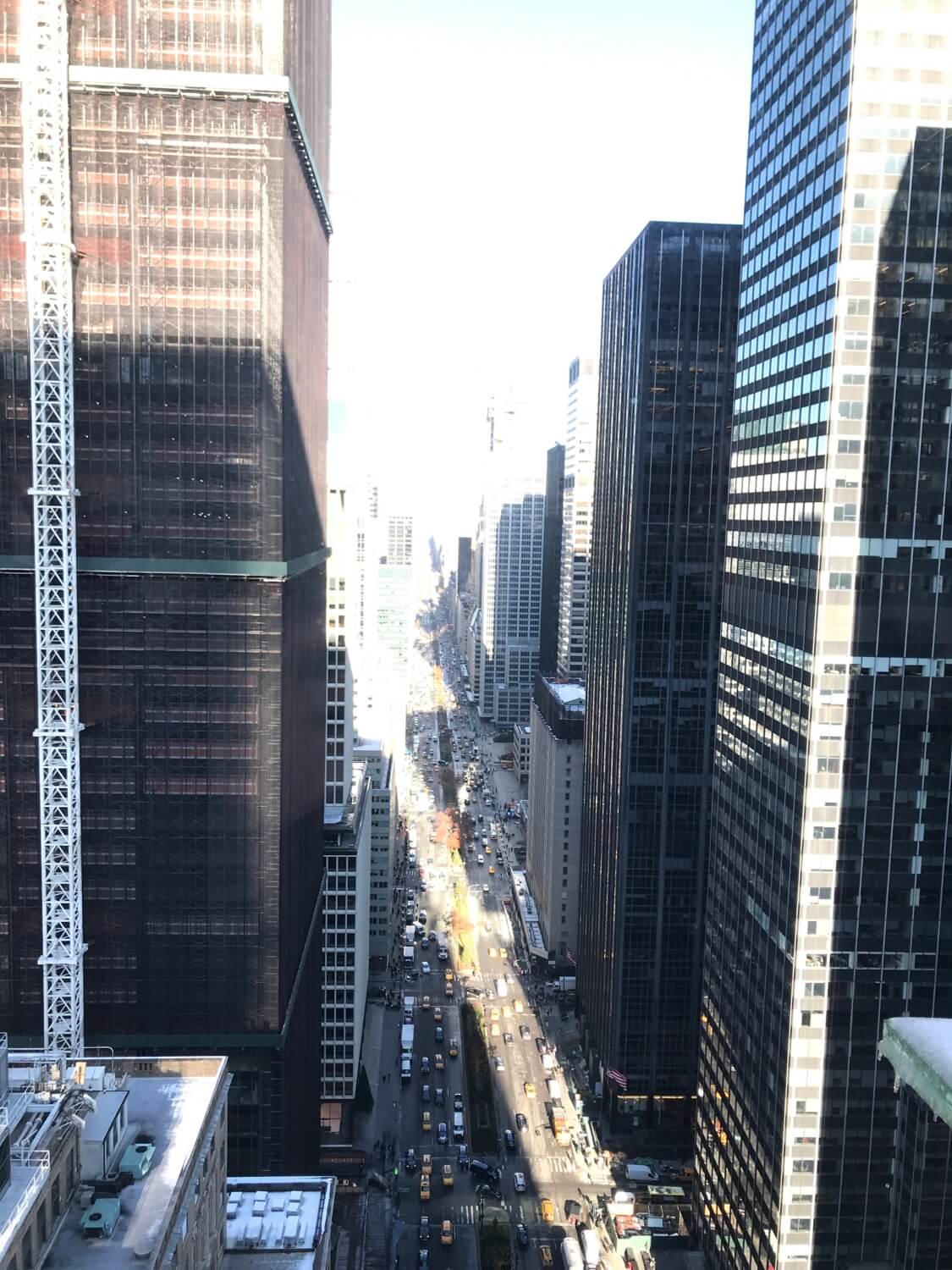 The first thing that struck me up on the 32nd floor of the Hemsley building was how friendly and confident everyone was. Whilst most Brits will actively avoid eye contact with strangers on the tube, Americans are the complete opposite.
But it isn't just being friendly that they are good at, their confident as well. When it comes to January and I have to stand up and talk about my experience in big apple to the rest of the PHA agency at our monthly gathering, I will be calling upon that 'American spirit' in the hope that I'm not a nervous wreck.
I was fortunate enough to be able to sit in on several new business calls and a successful proposal pitch (I think that makes me a lucky charm, right?) What struck me aside from the confidence and swagger that a Premier League footballer would be proud of, was how detailed the proposals were. The team had thought of everything, the hypothetical big idea, awareness days to target, you name it, it was in there.
I came away from that particular meeting thinking, any client would be lucky to work with 5W.
The overall impression I got of 5W, could be summed up in one word; busy. Everyone is switched on and firing on all cylinders. Which was no different for the New Business team; Jenna, Sara & Lydia are an essential cog in the 5W machine, producing proposal after proposal. It's no wonder 5W have so many clients with a team like that.
My base however for the week was with the Marketing team, I was lucky enough to have a sneak peek at the 5W Marketing strategy for 2020 that Bobbie and Kelcey have been cultivating. I won't spoil it and unveil all their trade secrets but rest assured 2020 will be a big year for 5W!
Away from the office, New York is a concrete maze that this Surrey lad fell head over heels for. The food was exceptional, the comedy cellar was a brilliant experience and the speakeasy bars had even me feeling cool and hip.
And just like the t-shirt slogan reads 'I love NYC'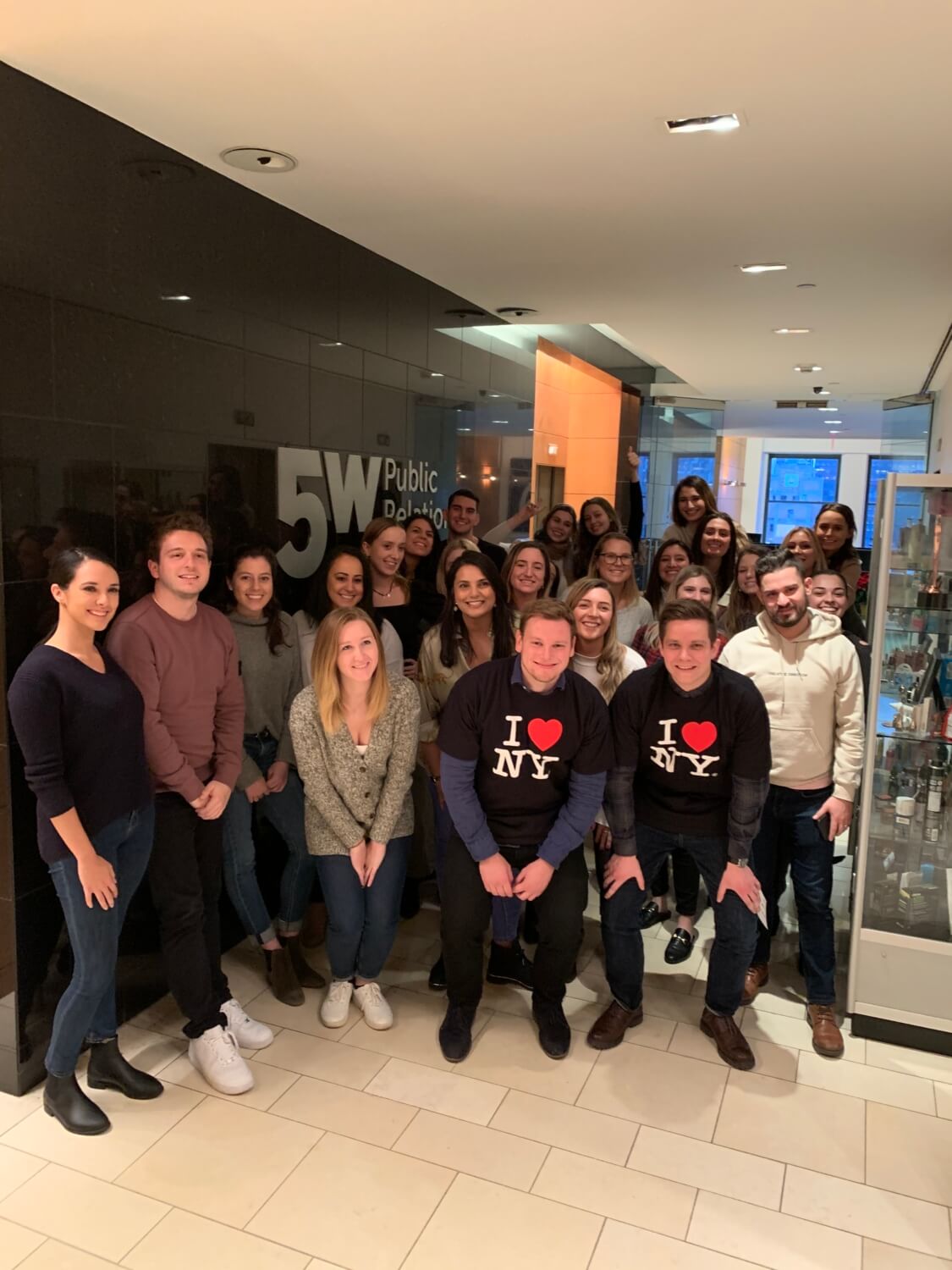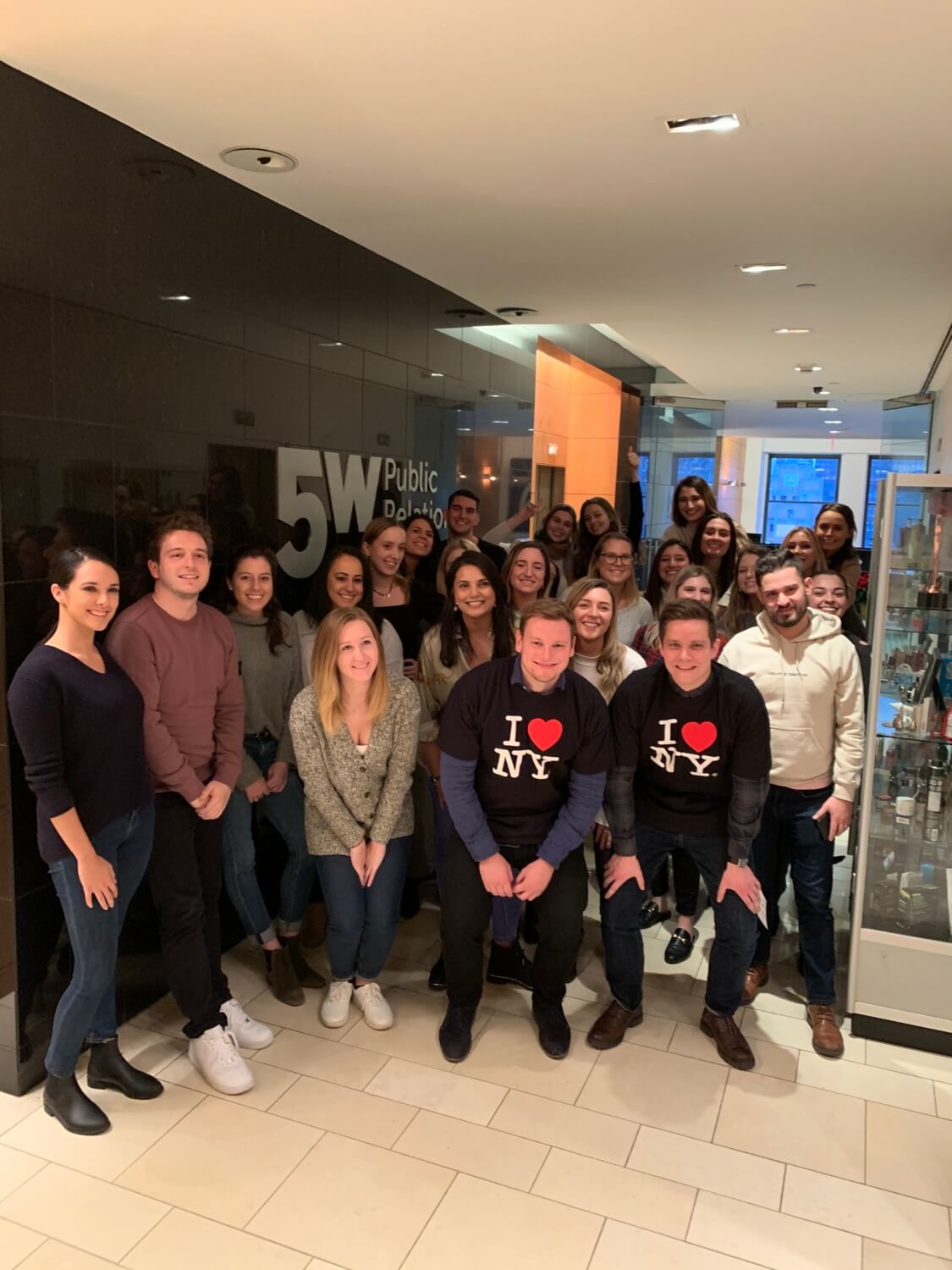 On a final note, this whirlwind of a week was made ten times better by my colleagues from PHA. LJ (Hugh), Frankie and Kaj, are friendships that I'll be doing my utmost to maintain. I think there's a reunion in the diary already for a comedy night. Unfortunately though, this time it will be in Covent Garden rather than in New York.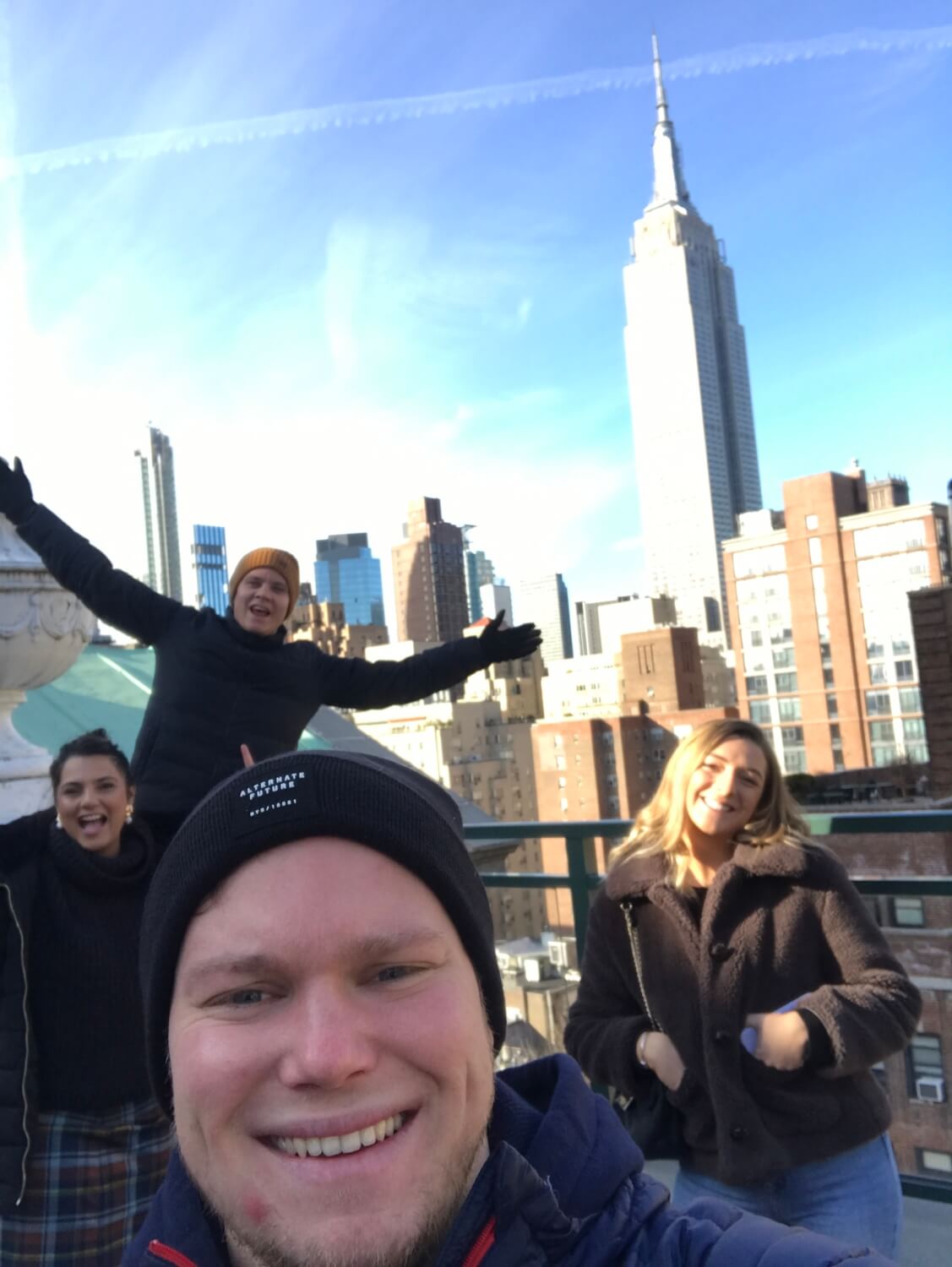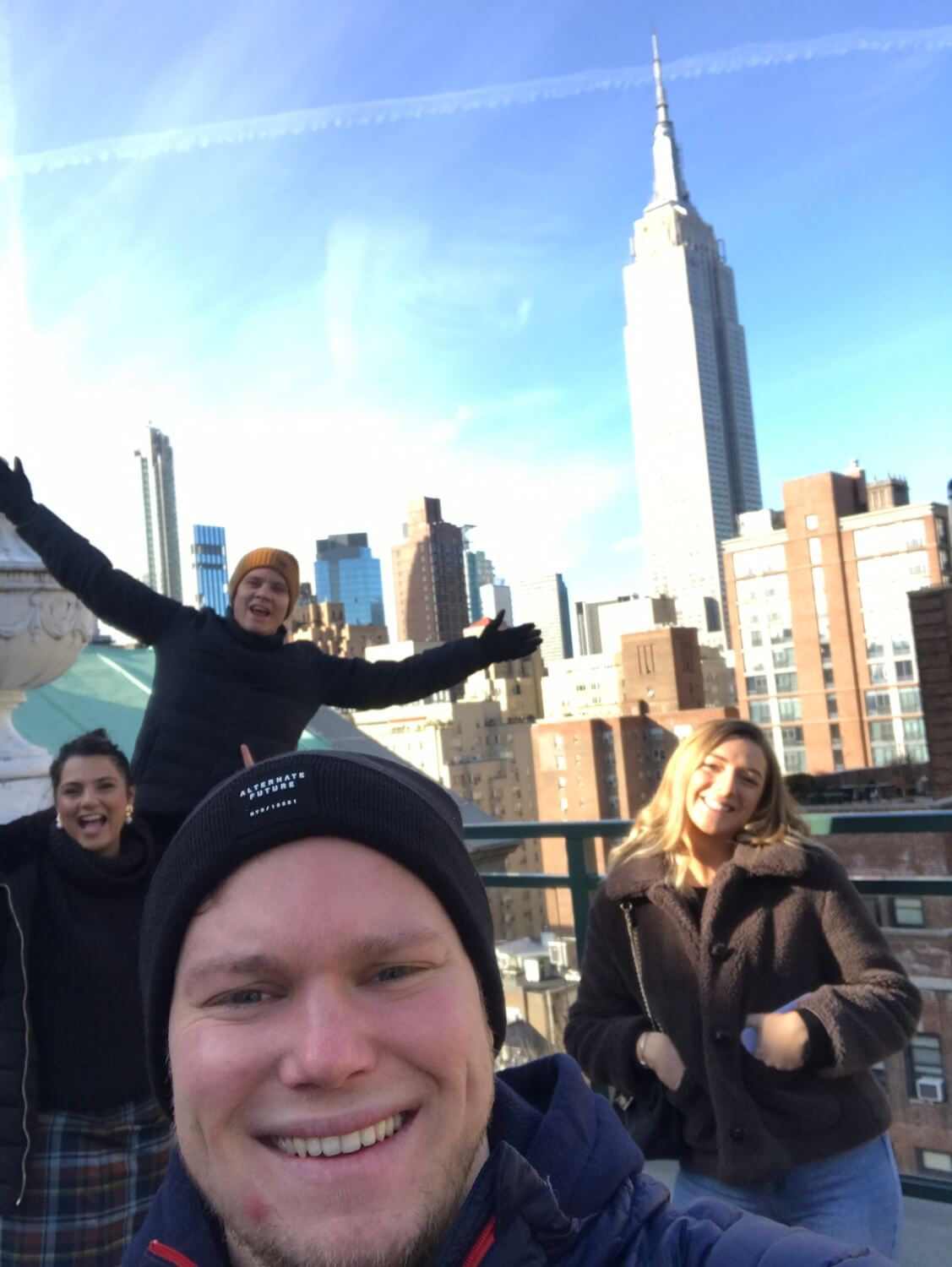 The city that never sleeps
There are now just two days to go until the PHA/5W Winter Exchange scheme takes place, and with my flight over to NYC with three fellow PHA-ers just around the corner, anticipation, excitement, and a slight fear of the infamous NYC cold is setting in!
After hearing all the fabulous stories from the Spring Exchange group -from PR lessons to all the tasty morsels they ate (trying not to salivate right now!), I feel extremely lucky to be spending a week in the Big Apple and working in 5W – one of the 10 largest independently owned PR firms in the US.
London and New York are two of the most important epicentres of the global public relations industry. Similar in many respects from a cultural and lifestyle point of view but also different in others. Given that I can't base my interpretation of NYC life on each episode of Sex & The City, I am thrilled to soak it all in, learn from PR professionals, share knowledge, swap ideas on campaigns and build new relationships. It also massively helps that I love all things Christmassy and I won't even begin to talk about my ever-growing shopping and sightseeing list!
I've worked at The PHA Group for a year and a half now in the Strategic Communications team and this has enabled me to be exposed to various sectors from corporate business to PropTech, ESG and legal cannabis.
As a Senior Account Manager, my job is to create and drive the strategic plan for clients including media relations and content development, while generating creative campaigns and identifying new trends that affect clients' industries and markets.  Spending a week with our 5W colleagues will be a great insight into how they approach clients, build successful PR programmes and navigate a challenging media landscape.
With my personal interest and experience in public affairs, I am intrigued as to how US clients operate in driving opinion and feeding into the media news cycle within a politically charged environment and the upcoming presidential elections.
One area I am keen on immersing myself into is with the dedicated CBD team at 5W. At PHA, we have worked with leading cannabis businesses to position them as thought leaders and experts and forge greater understanding of medical cannabis/CBD in the media. With the explosion of CBD in the US market and the range of innovative companies driving trends, consumer behavior and investment, I am looking forward to learning different campaign tactics and ideas while establishing market links. In turn, I'm hopeful that I can add some valuable insight into the British market from a media, political and cultural perspective.
Our agency is defined by our culture. In this highly entrepreneurial environment, employees are encouraged to pursue their individual passions and are empowered to do things differently. This means, our team members create new service offerings, seek out new clients they're passionate about, and run initiatives that are focused on making our workplace fun and inclusive. It is also about building endless opportunities – advancing the business but also enriching development opportunities for everyone who works here.  The 5W Exchange is one of these unique offerings that not only strengthens our global outlook but also ensures that we can offer our clients a truly global media platform.
In the fast-paced city that never sleeps there's always an event to experience, a sight to see, and a memory to make. I'm grateful to be chosen for the Winter Exchange and hope to come back with some lifelong memories and friends. In the words of Carrie Bradshaw (Sex & The City), 'Anything is possible. This is New York.'
The Big Apple vs The Big Smoke – a tale of PR in two cities
Last month when I found out I was one of the lucky four to be selected for the next PHA/5W exchange scheme, I was overwhelmed with excitement. Having only graduated from University last year, I'm ultimately still in the baby steps of my PR career, and I never would have guessed an opportunity like this would be up for grabs – Christmas in New York? What more could a girl ask for!
So early in your professional life, it's rare to have the chance to understand and experience first-hand how an agency in New York City operates and to spend time learning directly from PR professionals in another country; to not only help you develop your personal career, but also allow you to be part of a bigger picture in building an invaluable international partnership. And of course, with the added bonus of being able to spend a week exploring 'the city that never sleeps' with your colleagues.
Now, with just days to go until we jet off to the Big Apple, I can't wait to experience first-hand how the New Yorkers do it. I'm hoping to absorb as much of 5W as possible by learning directly from their consumer team, as well as seeing how they work as an agency. We all know creativity is key in PR and I'm certain spending time with the employees of 5W will inspire me to think outside the box even more when I return to PHA.
I'm intrigued to see what the differences are between PHA and 5W and how PR's work across the pond… How are they managing their relationships with journalists? How do they work with influencers? What kind of press events are they planning? How do their relationships with clients differ to ours? Is getting in the New York Times really the holy grail of coverage? What's the New York equivalent of Stylist magazine? I have LOTS to find out!
Don't worry, I intend to throw myself in to the city as much as possible outside of work too. Having only been to New York once as a teen, I can't wait to explore the city at as an adult, and at the most magical time of the year! I've watched the entire series of Gossip Girl along with every rom-com under the sun multiple times, so I have a list as long as my arm of things I want to see and do – from Brooklyn Bridge to Grand Central Station.
I've been told that New York really comes to life at Christmas and that it truly is a magical experience, from ice skating in Central Park to the buzz of Times Square. So, bring on touring the extravagant festive window displays, as many rooftop bars as possible in the space of a week and obviously a boomerang for Instagram of the iconic Rockefeller Center Christmas Tree!
Frankie goes to… New York!
There are few things that get me more in the festive spirit than watching Home Alone 2 and listening to The Pogues's 'Fairytale of New York', my favourite Christmas film and song. So when it was announced that The PHA Group would give me the chance to create my own Christmas memories in New York, I was ecstatic. Although hopefully my adventures there will be happier than those of Macaulay Culkin and Shane MacGowan!
Thrilled by the idea of actually experiencing New York at Christmas for myself rather than through the screen or the radio, I've even signed up to the idea of ice skating at the Rockefeller despite possessing all the technical ability of Bambi. But other than ice skating, or following in Macaulay Culkin's footsteps and exploring Central Park or going to Broadway as Shane MacGowan promised in his song, I'm also excited to experience what New York has to offer in the world of PR.
Having only ever worked in a London-based PR agency, getting a flavour for how Americans do public relations in the Big Apple is an appetising thought. I'm eager to learn how a US agency manages clients, communicates with the press, drafts content, generates creative campaign ideas and integrates social media. Rated 'Agency of the Year' by the American Business Awards three years in a row, 5W will be a great place to gain these important insights to bring back to the UK. My predecessors have already brought back 'Perfect 10' which has been successful in generating creative ideas for clients and encouraging integration across The PHA Group's different departments. I'll be keen to trade more innovative ideas and achieve similar results for both agencies.
Then there's the partnership between The PHA Group and 5W, which continues to go from strength to strength. Learning how the two are different, how they co-operate and how the partnership works in practice will be an interesting and useful exercise. In particular, for consulting new and existing clients across a range of sectors and sizes who may have an interest in securing US coverage, for example, established brands on the international stage like recruitment firm REED, or Takumi, a start-up influencer marketing platform growing its presence in America.
And finally, there's the US media. Is it more challenging to secure national coverage in America? Is print media facing a similar plight across the pond? Does the USA's vast size translate into more regional publications? What are the US broadcasters like and do they operate differently? What is the best way to approach US journalists? So many questions. The answers await…
…and the waiting is almost over. Next week, myself and three colleagues will be arriving in New York like Harry and Marv in Home Alone 2. "The land of opportunity" Harry tells Marv. It certainly feels like that for me too – and what an opportunity it is!
Fairytale of New York: Christmas at 5W
"Here we are Marv. New York City, the land of opportunity." And what an opportunity it is! Next week, myself and three fellow PHA-ers will be in the Big Apple to experience life, work and of course pizza and possibly a cheesecake or two in the city that never sleeps (did I mention that it's at the most wonderful time of the year as well?!)
Whilst it might not be the inaugural PHA x 5W Exchange scheme, it is the first time that someone who doesn't do PR has made the plane.
Now for those of you who think PHA have made an admin error and another Tom should have been selected (We have a lot of Tom's at PHA, it's very easy to lose track) Iet me put your mind at ease, I do indeed work at The PHA Group. I'm part of a four-man strong Marketing team whose objective is to generate new inbound opportunities for all our great PR teams.
So whilst some of my colleagues might be excited about how the New York media works and how best to approach journalists, my focus will be on what I can learn from the 5W Business Development team.
Whether that's discussing the overall content strategy, how they target events for new business or even how much importance is placed on website data. I intend to soak it all up like a sponge.
I'm hoping to gain a better understanding of how the marketing team operates within a larger PR agency than PHA, how do they service all the departments and regularly deliver new business leads to all the teams.
Finally, I really hope this exchange leads to developing friendships with the people I'm heading Stateside with.
On a personal note, I've never been to NYC before at Christmas time, so I'll be ticking off a very long list of tourist attractions during my visit. Visiting the Observatory tower, trying some eggnog and there might even be time for a New York Knicks game. Alley-Oop!
Being somewhat of a 'foodie' myself too, visiting New York and experiencing all their culinary treats, is something I'm greatly looking forward to.
I've heard a lot about New York bagels and how they're the 'best in the business', well it's time to test them against a little place I like to call Bruno's, which currently has the crown of finest bagels in Soho, London.
If you know, you know.
See you in a few days' time NYC.
Here we are Marv. New York City, the land of opportunity
It's been about a week since we touched down in London town after the inaugural PHAx5WExchange trip.
It was my first time in New York, and America in general, and my experiences weren't quite like the movies lead me to believe. I didn't find myself suddenly 30 years old or fostering three children. I'm certainly not a writer with a penchant for Manolo Blahniks, nor am I her accomplished lawyer friend, despite sharing a name. But I did get a taste of corporate – and social – life in the Big Apple.
While there are many similarities between PHA and 5W, there were also a few key differences.
Same: At PHA, we're skilful news hijackers and it turns out that's a transatlantic trait that 5W shares. The practice is a staple of any corporate or personal PR pro's playbook, both home and away.
Different: It's called "trend commentary" stateside.
Same: Both agencies have a big sweet tooth and have been known to bribe colleagues to join brainstorms or keep the energy up with sweet treats.
Different: Brits love a biscuit, while Americans devour donuts. Pete & I were welcomed to day one at 5W with a 12 pack of Dunkin' Donuts – each!
It's also worth noting that in my team at PHA, we have our very own pick & mix challenge, competing to see who can pick (and then mix) the best combination of sweets.
Same: Like at PHA, bringing in new business is incentivised at all levels at 5W.
Different: Their approach is very bold and far more direct. It's not necessarily a tactic that would fly with potential clients in the UK, but it was a great reminder to ensure both parties are clear on objectives, measures of success and ways of working.
Same: Both companies occupy prime real estate in their respective cities.
Different: PHA is based in lively Soho, just a stone's throw from Piccadilly Circus. Meanwhile, 5W is a around the corner from Times Square – we enjoyed the morning commute far more than when on London's tube.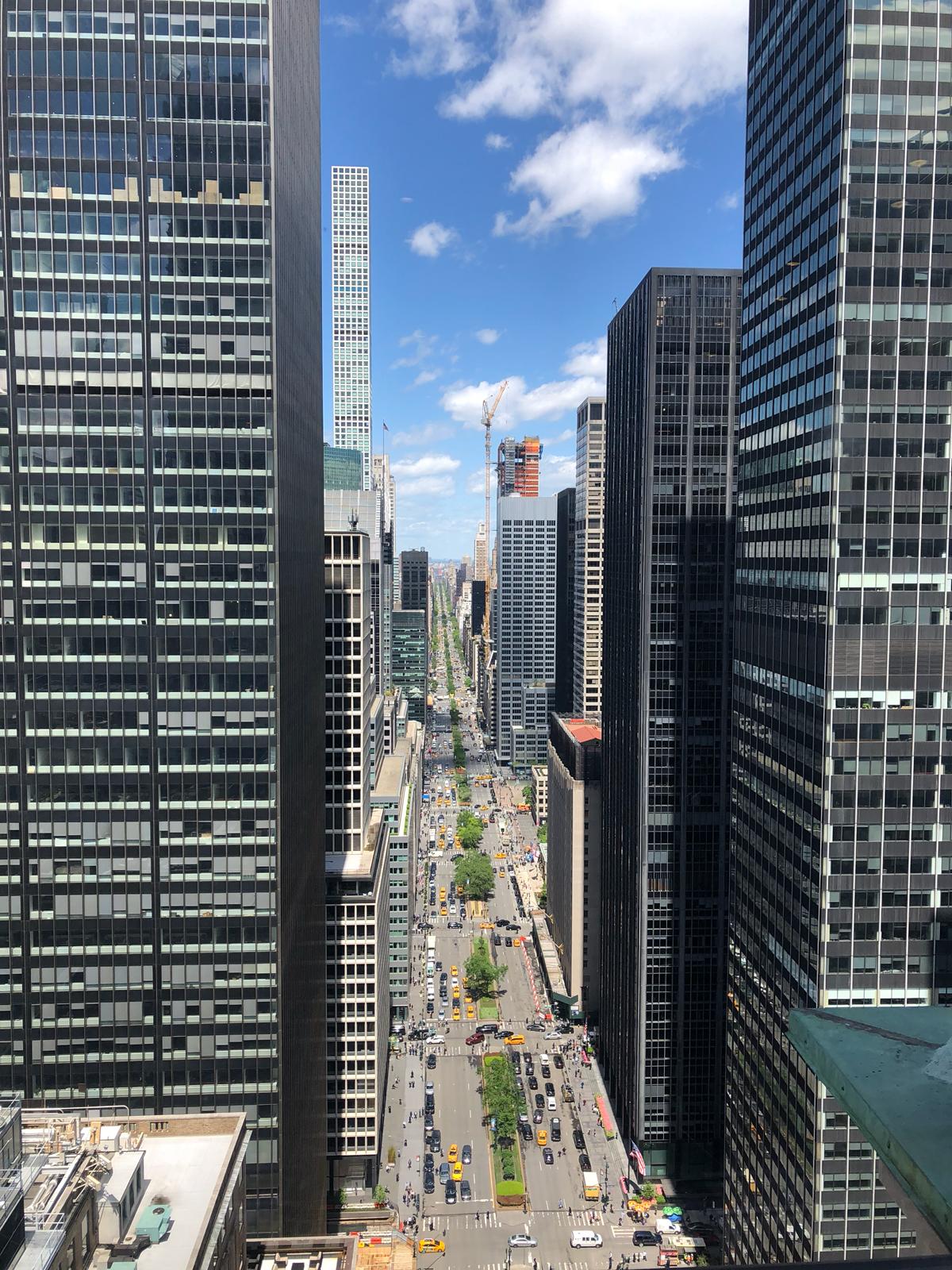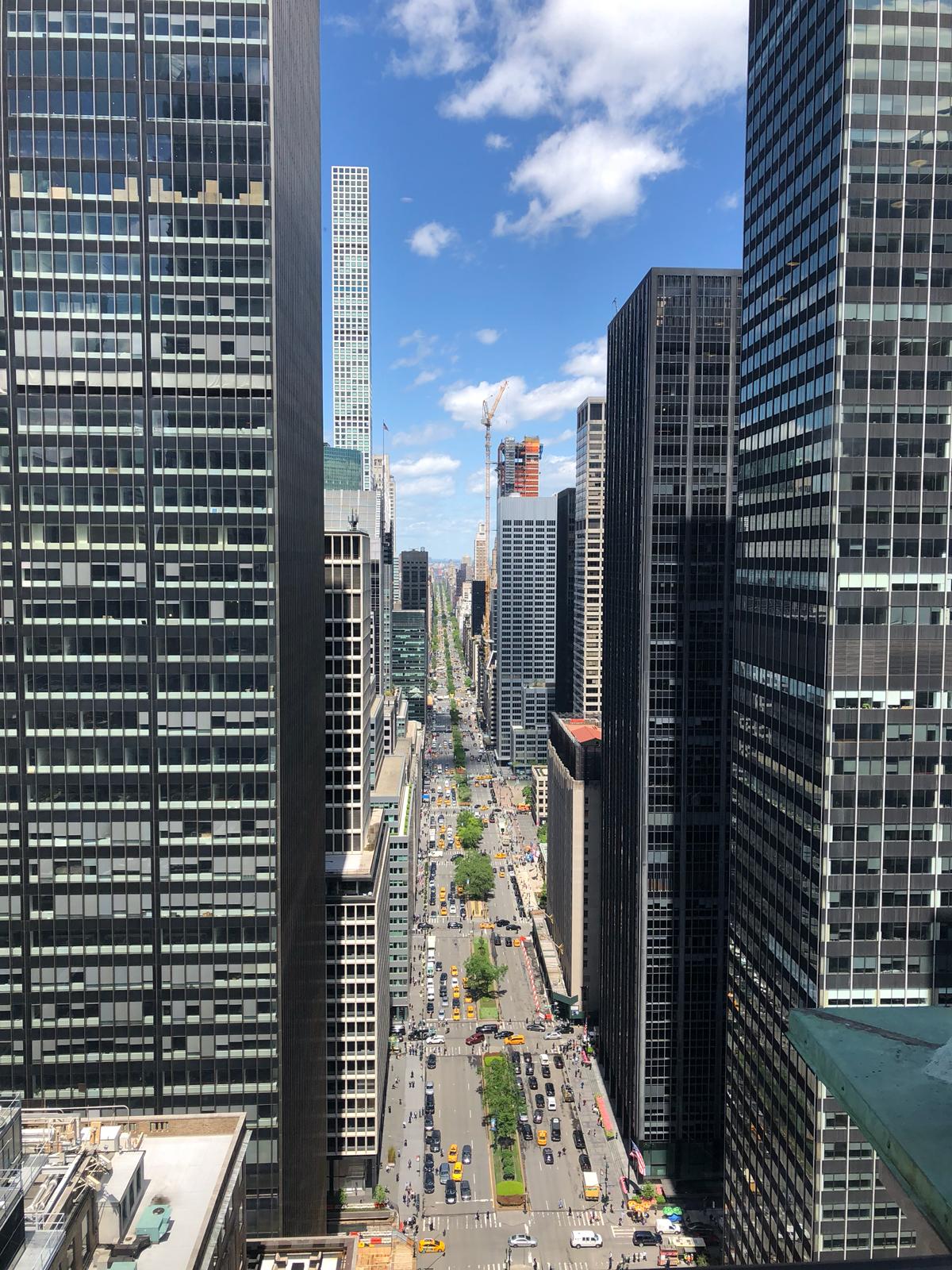 Same: The culture at both businesses is genuinely vibrant. They're friendly, welcoming, supportive of their peers and constantly bouncing brilliant ideas off each other, just like PHA.
Different: Outside of our office, you'll encounter that stiff upper lip, quintessentially British attitude. But all of New York seemed to be cheerful and outgoing, readily offering directions and the like.
Same: I had the opportunity to attend some client events at 5W, and this is part of my remit at PHA too. Both have taken me to some cool locations, like London's Houses of Parliament and New York's Hudson Yards.
Different: I hate to say it, a 3-hour train ride through the British countryside for a meeting has absolutely nothing on traversing the Brooklyn Bridge to get to a client event with 5W – where we saw the first ever Mac computer!
Every night at dinner, I ask whoever I'm eating with three questions; what was the best part of your day, how could you improve your day and what are you most grateful for? So I thought it would be nice to apply this to the trip.
The best part was getting a taste of life at 5W, from brainstorming an idea right through to pitching it to journalists and successfully securing coverage! Thank you to the Corporate teams at 5W for showing us how it's done.
There's little room for improvement to what was a fantastic trip, but if anything, it would be not falling asleep early on the first afternoon and thus giving myself proper jet lag!
And finally, I'm most grateful to have been selected for the Exchange and to work at PHA, a company that offers unparalleled opportunities, learning and development, like this trip. Thank you to Pete, Georgia and Amy for being fantastic company – it truly reaffirms the great culture at PHA.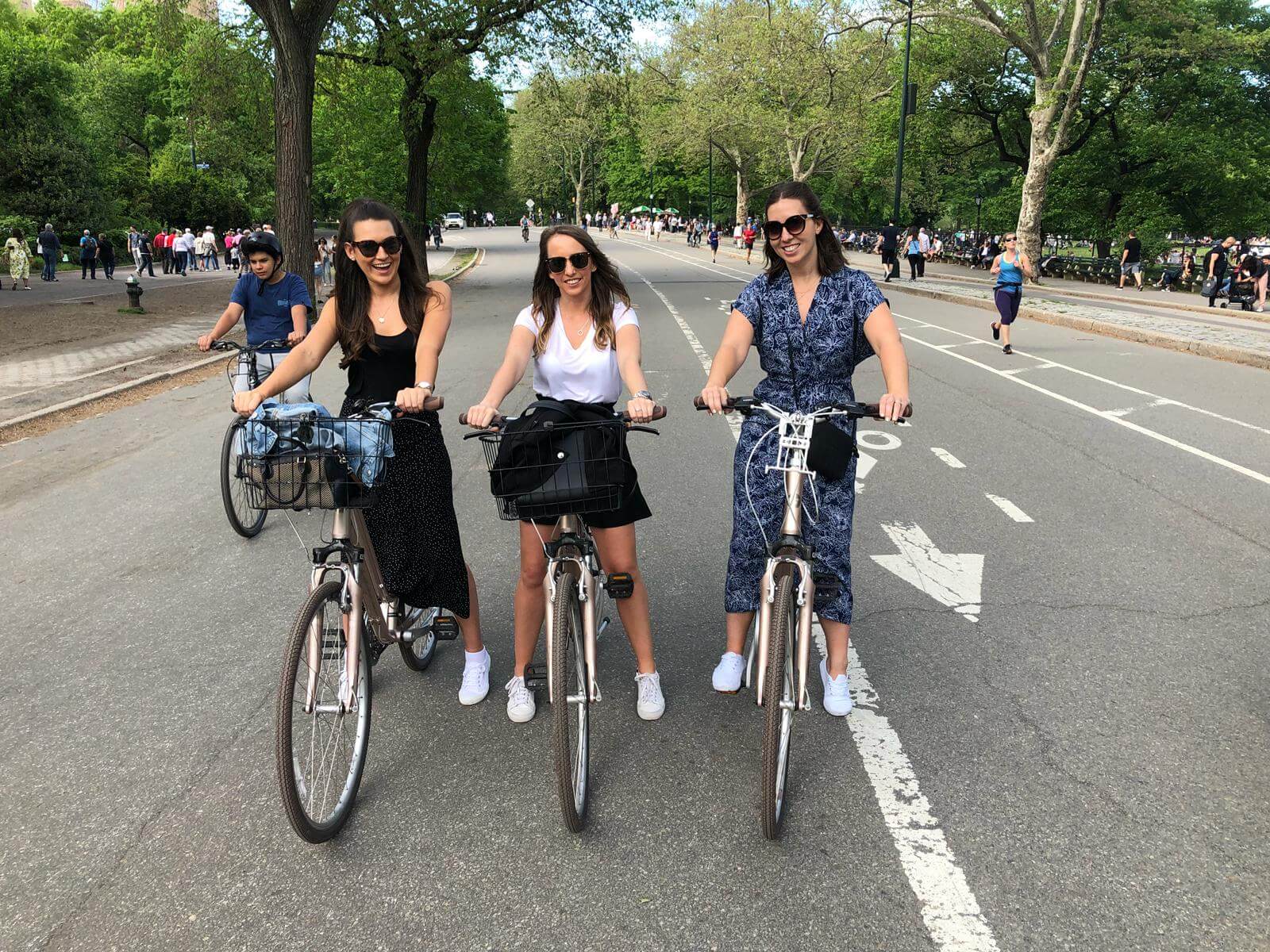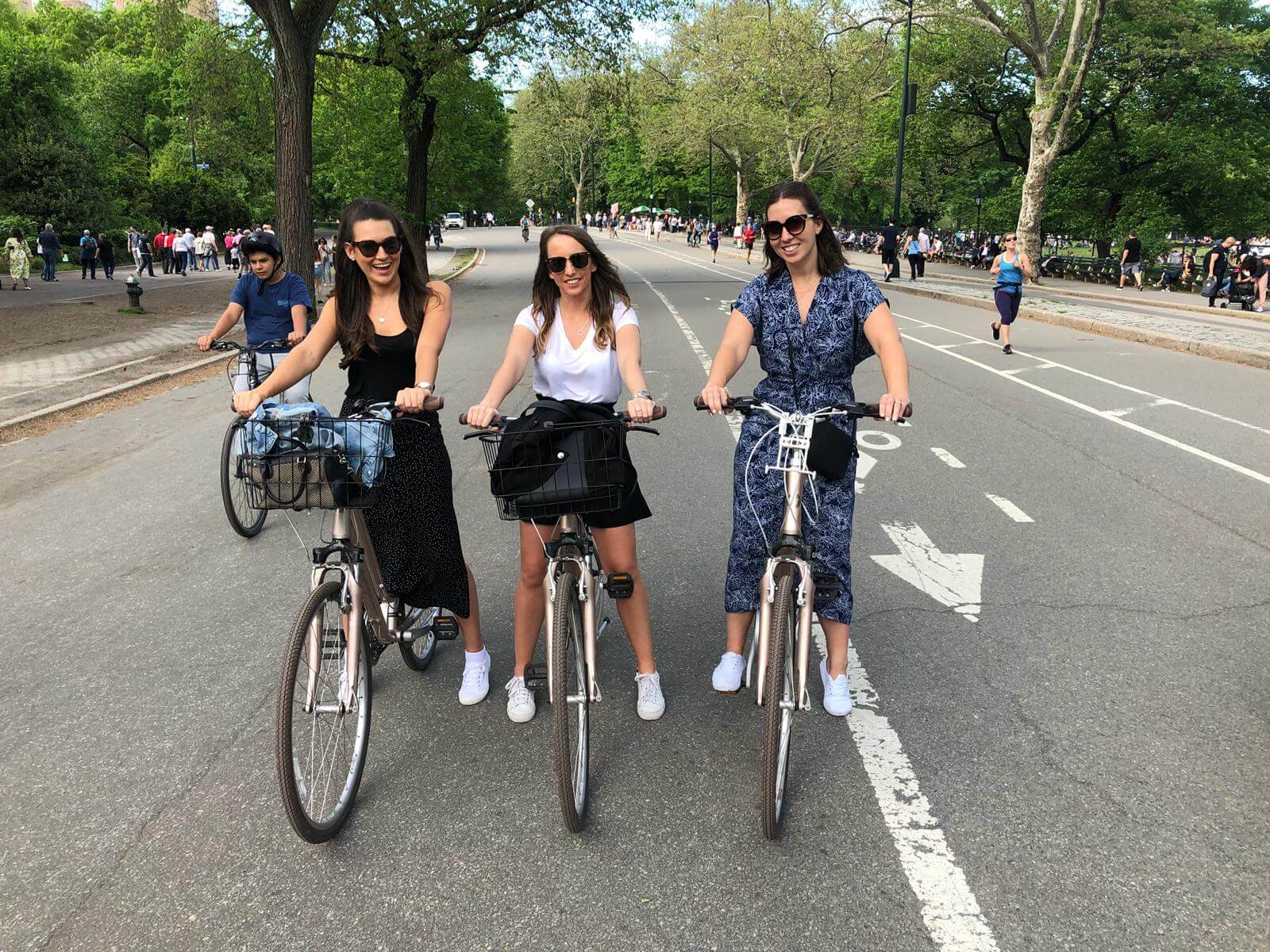 Taking a bite out of the Big Apple