Social listening has grown to become a major component in any consumer social media strategy, but did you know that social listening can be just as effective when it comes to brands targeting B2B audiences online as well?
The ability to home in on exactly what's being said about your brand, to measure vital statistics such as mentions and engagements and to quantify emotion and sentiment, is a vital commodity for all brands looking to leverage social media and advance their business. Especially during a global pandemic.
From a corporate perspective, where sentiment can fluctuate overnight and crisis can always seem to lurk in the rear-view mirror, social listening can play a key role in your online or social media strategy.
What's more, brands in certain corporate spaces can find themselves up against their competitors who are targeting the same audiences, especially in niche industries. It is vital that you use tools at your deposal to try and get ahead and discover what content works best on each channel.
This insight can be obtained from social listening. Here is a quick, 5-minute guide to social listening and why you need it for your corporate business.
The statistics that matter
Traditional social media tools will enable you to keep track of the top-level statistics of your competitor's social media channels. Audience growth, post frequency analysis offers little beyond vanity metrics and superficial comparison so can be hard to determine a true picture of their success.
We can track brand mentions and benchmark these against mentions of your competitors enabling you to depict your share of brand voice. We are also able to track the output and performance of owned content.
Social listening allows you to dig deeper and uncover insights into the impact and output of your competitor's social media activity. For instance, the engagement rate of each of their posts, whether video and GIF assets work better than still imagery; the impressions generated by their recent influencer collaboration can all be tracked. All this information can be collated into easy-to-read reports, and what's more, we can also provide insight into your industry benchmark, so you know exactly how you stack against others in your sector.
This information can help fill in the blanks between the 'what' and 'how': what are your competitors sharing that is working, and how are they sharing it. This is gold dust when you're trying to go one better than a rival online and get a step ahead on social.
Shout, shout, let it all out.
No, we're not having a Tears for Fears nostalgia session, we're talking about share of voice and measuring your online influence.
What is share of voice and why is it so useful to measure? A very good question with a simple answer: because it enables you to visualise what proportion of your industry audience is aware of who you are, how often they talk about you, and how that stacks up against your key competitors.
You might find your brand has a small share of voice, which implies you're not doing enough to raise your profile against your competitors and it's time to amplify your message with a more robust social strategy that hits harder and further.
Conversely, you might find that, whilst you possess a much larger audience via traditional social media channels, your key rival has utilised a little-known community online and is using that to dominate industry conversation, seed key messaging and acquire additional traffic to site.
Such insight would enable you to understand exactly where you should be sharing your message, and the type of content you should be putting in front of your target audience.
When we start working with you, we pin your share of voice to the wall from the outset. As the weeks and months go on, we monitor its fluctuations and it becomes an integral part of our performance metrics.
Press coverage, new campaigns a revamped social media strategy are all great ways to give your share of voice a good kick start.
The calm before the storm
For those seasoned social media managers out there with a few years' experience under your belt, you'd know that a crisis on social media is never very far away. What might be an innocuous error could soon escalate into a Twitter or Instagram firestorm with no sign of abating.
Whilst we cannot build a bullet-proof strategy that promises to eradicate crises for good – we can promise to notify you at the first sign of things going awry online. Enter sentiment analysis…
The ability to monitor sentiment should not be underestimated when it comes to forecasting a crisis. Just like dark clouds gathering before the main downpour, a decline in sentiment and a rise in the volume of mentions is the first sign of a crisis about to unfold. Our social monitoring platform allows us to place alert systems that signal immediately at the onset of a crisis.
Whilst that won't necessarily dampen its effects, the ability to react instantly enables us to stay in control and limit the 'catching-up' period that so often causes a crisis to go from contained to uncontrolled. Working with senior crisis communication figures at PHA, we have a track record of using social listening to pinpoint exactly when and where a crisis has started, and later on use it as a way to track its trajectory, neutralise your most outspoken critics and assess the impact it's had within your industry.
And there you have it; a whistle-stop tour of social listening and why it is essential for corporate brands. Of course, there's a lot more that we can discuss about the virtues of our software and how we can use it to amplify your brand, but it's probably best saved for discussing in person.
If you're interested in learning more about both our social listening and social media services at The PHA Group, get in touch today and have a chat with one of our experts.
The importance of social listening for corporates
On Sunday morning, the Sunday Times reported that the landlord of the ExCel exhibition centre in east London was charging the NHS millions of pounds to use it as the Nightingale Hospital.
By Sunday evening, following the coverage, the landlord –Abu Dhabi National Exhibitions Company – had performed a dramatic u-turn and it was announced it would be rent-free.
On the same day, the Sun on Sunday exposed Scotland's Chief Medical officer, who, by twice travelling to her holiday home with her family, managed to add a new level to hypocrisy by defying the rule she herself had set down for the public. It was an old-fashioned, agenda-setting story for a modern, unprecedented time which showed the usual rules still apply.
The weekend also brought debate around football place in all of this with pressure on players to take wage cuts.
Now, more than ever, in this historic, unprecedented chapter of global crisis, journalists – online, print and broadcast – are being looked at to hold to account those in government, sports, business, sovereign states, and society.
The weekend's press starkly underlined this. As do the journalists questions at the end of the daily government coronavirus briefings, where the best reporters are asking the questions their readers and viewers desperately need to know.
However, we do not just require the media to inform. A wider glance of the Sunday press shows the power of creativity – guides on how to make the best in lockdown, smart thinking on keeping fit, helpful hints on keeping the kids entertained. All life – even in the perilous times of our lives that is COVID 19 – exists here. To boot, most journalists are working from home, under great pressure with advertising revenues being blitzed with all sectors struggling, underlines the determination and talent of UK newsrooms to reach readers in lockdown.
The Wall Street Journal has reported that top global news sites are experiencing a 30% boost in web traffic. Sadly, it reports the pandemic will force local newspapers out of business, and the same could be true in the UK too where there is mounting pressure.
But where does this leave the world of Public Relations? Bill Gates was once quoted as saying that if he was down to his last dollar, he'd spend it on PR.
Did he really say it? It has been questioned. It is certainly a quote used by us all at various times in the PR industry. Questions on its origins aside, it now feels more relevant than ever. Gates is someone who knows what he is talking about – at a TED talk in 2015, he warned that the world was not ready for the next pandemic, one which he said could have a huge effect on life as a result.
Media scrutiny, as mentioned above, is more intense than ever. Journalists are looking closely at how companies act, how they treat customers, how they prepare for next steps. We have already seen a number of headline-grabbing PR mistakes.
A strategy for steering through this point – and emerging stronger the other side – is key. The government is showing on a daily basis the need to not only have a plan but being able to communicate it.
It is even more true in the current climate that one wrong turn can be fatal for reputation. There are of course many companies well placed to help and in fact boost their business in the current crisis – The PHA Group works with a number – but the pathway through for those companies is as important in the planning as those looking to evaluate their offering and business in the current climate.
But it is not all about reputation – positioning and creativity is also vital. Companies are finding all sorts of innovative ways to realign offerings. Whole industries and sectors are emerging as being able to supply a new demand and to provide solutions.
The breadth of media that PR programmes can reach also provides the value, bang for buck argument.
The best PR professionals listen to clients but ultimately, find ways to address the situations and address problems and help steer through troubled times.
While the country is on lockdown, the media – despite facing many of its own problems – certainly isn't.
And that means being able to deal with communications as calmly, professionally and progressively, is of vital importance.
The role of media and Public Relations in the COVID 19 crisis?
As CBD oil usage is on the rise in the beauty industry and being thrust into the skincare spotlight. The "it" ingredient is proven to help re-establish systems' equilibrium and is ideal to help replenish cells. Cannabidiol is mainly from the leaves, it has some hydration benefits and anti-inflammatory properties. Whereas hemp is from the seeds of cannabis plants and is rich in nutrients like omega 3, so extremely nourishing and reduces redness and irritation.  Brands from all over the world are emerging using one of these two ingredients and mostly 100% vegan and cruelty-free.
We take a look at brands that are disrupting the skincare industry using CBD as their main ingredient.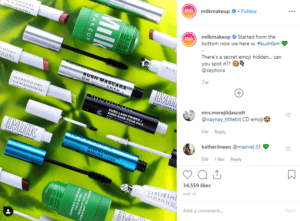 From Cannabis Hydrating Face Mask's to lip balm and brow gel, this trendy brand is ticking a lot of boxes. In addition to their cool packaging, the brand is cruelty-free, paraben-free, and 100% vegan.
Milk Makeup was founded by Milk cofounder Mazdack Rassi, product developer and COO Dianna Ruth, seasoned Milk Girl and creative director Georgie Greville, and beauty + fashion editor and E! News correspondent Zanna Roberts Rassi. All aspects of the line are developed in-house at Milk Studios, their downtown NYC home.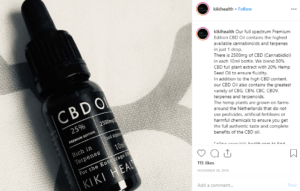 Extracted solely from the tops of fresh hemp plants to maximise the purity and efficacy, KIKI believes in adding only the purest of ingredients with the highest potency available. All ingredients are meticulously chosen and ethically processed to preserve and maximise the beneficial and powerful elements, ensuring unsurpassed bioavailability.
KIKI offers a range of CBD oils containing an abundance of nutrients, including omega-3 fatty acids, terpenes, vitamins, chlorophyll and amino acids and a wealth of free radical-fighting antioxidants. We also like the simple but efficient packaging.
"We created CUBID CBD to become an influencer, to lead a CBD revolution and to deliver a range of products that answered the specific needs of our customer."
From face cream to hand cream or body butter, CUBID CBD's products all have a significantly higher quantity of CBD with a focus on the natural and botanical. Their CBD is pure – with no chemicals, metals or pesticides and it is affordable. You'll also find on their website a very useful guide on CBD including why you should use it and how much you should use. A very practical website to help people understand the new trend better.
CUBID CBD strives to set the benchmark of best practice, continually sharing their knowledge and expertise within their communities. Their goal is to inspire and influence people to live a healthier happier life, empowering them to change their way of living.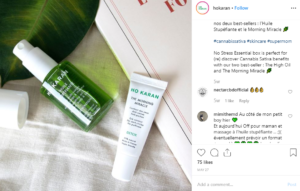 The story of HO KARAN began in 1965, when the founder's grandparents began growing hemp in Britanny. Today, their mission is to show all the benefits of Cannabis sativa to everyone. HO KARAN which means "I love you" in Breton, is a love declaration to these hemp growers, to their spirit, and to our planet.
The founder calls herself Miss Cannabis and has a very serious mission, to reveal the beauty of hemp and cannabis around the world. She started a Cannatour; a series of interviews with the various people involved in the industry, to show the faces and listen to the voices of those whose love cannabis. Her aim is to combat the stigma and help people (re)discover this plant, which has been used for millennia in medicine and nutrition but was wrongly discredited in the mid-20th century.
Ho Karan has created products – 2.5% and 5% – that only contains cannabidiol and regionally-grown organic hemp. They can be used alone to smooth over the face or as a booster if you want to add them into your own skincare, from moisturizing cream to serums to bump up their protective antioxidant, oil regulating and calming capabilities.
The CBD market is booming with brand emerging from all over the world. Get in touch today to see how we can help you get your business featured in the UK media landscape.
CBD oil beauty products
Amid all the updates about alcohol flying off the shelves and social distancing, parents and carers still need to purchase the many necessities for their little ones in this chaotic time. One absolute essential is nappies.
Apparently, newborns get through an average of 12 nappies a day, and alongside the toilet roll shortage, nappies seem to be disappearing fast too.
Could now be the perfect time to start sustainably wrapping up the tots then? We are aware of the environmental dilemma that comes with purchasing all those disposable nappies so what better time to give these top brands a go?
Kit & Kin was created back in 2017 by co-founders Emma Bunton (yes, Baby Spice; how apt) and Christopher Money, bringing over 15 years' experience working in the mother and baby industry for some of the world's leading brands.
As parents themselves, Emma and Chris struggled to find products which didn't irritate their children's skin. They were inspired to create Kit & Kin, offering families a range of safe, eco-friendly and affordable products that are better for babies and better for the environment.
Choose from high performance hypoallergenic nappies, biodegradable nappy sacks and baby wipes. All products are hypoallergenic and approved by dermatologists to ensure they're mild and kind to use on skin.
The brand also provide skincare and babywear; our favourites are the bear and bunny cardigans. Too cute.
Over 40 years old, Bambo Nature produces skin and eco-friendly nappies and baby products for families all over the world.
Each Bambo Nature product is designed to provide comfort and safety by using quality ingredients and materials. Supplying consumers with a range of nappies, pants, lotions and wipes their products have proven to be as strong and effective as they are safe and sustainable.
The brand's HQ, located in Denmark, also recycles 95% of all waste from the production of their baby nappies, e.g. foil wrapping from raw materials and surplus textiles. Waste is collected and sold to recycling companies to be processed in a cradle-to-cradle lifecycle that transforms it into new raw materials.
https://www.instagram.com/p/B8UDAaylFdf/?utm_source=ig_web_copy_link
LittleLamb is a family run business where co-founders Nick and Vicky have tried and tested all their washable and reusable nappies on their six kids (saving over 39000 disposables from landfill apparently!).
All their products' components are tested and certified using Oeko-tex100 certified bamboo yarn and GOTS organic cotton yarn. They are even conscious of dying the nappies with products that can restrict absorption.
Little Lamb products include nappies, wraps and accessories such as bamboo breast pads and organic cotton wipes. They even provide cloth sanity pads that you can wash and reuse for up to three years.
We say join the Little Lamb community today and help save acres of landfill.
Bambino Mio was founded in 1997 by husband and wife Guy and Jo Schanschieff, who set up a reusable nappy laundry service from their home in Northampton and then began to sell reusable nappies.
Since their humble beginnings the company has won over 50 awards including GOLD in the Loved By Parents Awards 2017 for Best Reusable Nappy and PLATINUM in the Junior Design Awards 2016 for Best Reusable Nappy.
As well as nappies, Bambino Mio sells nappy liners, reusable swim nappies, potty training pants, reusable baby wipes, and laundry detergent. Their website also offers potty training and swimming tips for all carers out there in need of a little help.
https://www.instagram.com/p/B9yrXI_Fjll/?utm_source=ig_web_copy_link
Could your brand do with a new PR or a communications strategy? Why not get in touch to find out how our award-winning consumer team can help you.
Top reusable and eco-friendly nappies that help do your bit for the planet
In times of flux, we believe PR can be a powerful force for good.
The spread of coronavirus, changing political and market conditions, personal hardship and anxiety. This is the new norm.
We are deeply committed to bringing clarity and order from the chaos. We are passionate about the ability of PR to ease anxieties, protect businesses and enhance reputations.
I want to personally reassure you that we have the resources, systems, expertise, and passion in place to meet every challenge with you.
Please do not hesitate to contact me directly if you would like to discuss any specific situations.
Stay safe and well over the coming weeks
Phil
Your partners in testing times
Tell us about your experience to date and your backgroundd
I was a journalist for 25 years before moving into PR and worked at a senior level on national newspapers.
I began as a news reporter on the Daily Mail in 1991, having spent a couple of years on regional newspapers, and did a wide variety of editing roles at the Mail, including Executive News Editor, Foreign Editor, Sports Editor (my favourite job in journalism!) and Editor of the Scottish Daily Mail. I was also Editor of Metro, which is owned by the Daily Mail but is a newspaper with a very different journalistic approach.
In 2008, I moved to the Telegraph and was Deputy Editor of the Sunday Telegraph for four years before becoming Business Editor of the Telegraph. In 2014, I joined The PHA Group.
What was it about The PHA Group that enticed you over other agencies?
I knew the chairman, Phil Hall, whom I'd come across during my time at the Mail and the Telegraph so was aware of The PHA Group and always liked the way Phil operated. Being a former editor himself, he understood how to work with journalists, whether he was trying to place a story on behalf of a client or to protect a client's reputation by softening a story that he knew was going to be published.
When I decided to move into PR myself, I was attracted by the variety of agency's work; I liked the wide mix of clients, which I knew would make the work interesting. I also loved the positive culture: collaborative and collegiate with no office politics.
What do you find most compelling about the clients you work with?
I am lucky to have worked with a range of clients across very diverse sectors, whether it's super yacht charter, the art market or sport, and the great thing about agency life is that you are always learning new things. But, whatever the sector, what I always find compelling is a founder or leader who can create and grow a successful business, build and inspire a team, or lead innovation.
I am also impressed by the tenacity and commitment of the best leaders. For example, one of my clients is Crystal Palace and the chairman Steve Parish, who has been at the helm for ten years and saved the Club from the brink of liquidation, is involved in every aspect of the Club; his attention to detail is remarkable and he works 24/7 in an unforgiving role.
If you had to choose two of your favourite projects you've worked on during your time at The PHA Group, which ones would they be?
I love Test cricket so working with Surrey County Cricket Club on a campaign to celebrate the 100th Test match at The Oval in 2017 was a real treat. The campaign celebrated the rich sporting history of the Oval – we secured a wonderful feature in The Sunday Times magazine, full of archive photos and personal memories – but also encapsulated the Club's future ambitions and strong business success story.
Another memorable project was writing a research report for SSAFA, the armed forces charity, about the plight of younger veterans. It is such an important subject because too many men and women who served their country in recent conflicts have struggled to adjust to civilian life, sometimes with disastrous consequences. Our report shone a spotlight on this and one of our recommendations, a mentoring scheme available to all service leaders when they are discharged, was adopted by the MoD, with SSAFA being asked to lead a pilot scheme. It's satisfying when PR can also achieve real change.
How do you measure your PR impact for clients?
Measurement is becoming increasingly sophisticated and we want to ensure we are market leaders in our approach. The key is to work collaboratively with each client because one size does not fit all. Also, we offer a variety of KPIs for each client. Some want to prioritize measuring the media coverage we secure in an agreed list of media outlets which reach their target audiences. For others, we use Google analytics to analyze the impact of specific pieces of coverage in driving traffic and customer referrals.
In some cases, clients want to extend their network of influence with journalists or relevant public bodies, or to raise their share of voice online. We offer a mix of approaches that correspond to the key objectives we set at the outset of a campaign.
How does working at The PHA Group differ to other agencies?
I can't directly compare The PHA Group to other agencies because it's the only agency where I've worked! But I can confidently say that I wouldn't have stayed here for the past five years if it hadn't been such a terrific place to work.
We have a very entrepreneurial culture; we're constantly looking to grow the business and find new opportunities and that ethos permeates the whole agency from top to bottom. We have a very positive, can-do culture, which I like; we are down-to-earth and results-driven. There's a good work-life balance; we work hard and do what it takes to get the job done, but there's not the same presenteeism culture that I sometimes encountered in journalism.
What is the most rewarding aspect of your job?
When I am working with a client in a high-profile situation, perhaps under close media scrutiny and personal pressure, and I feel I can use my experience to advise them and help them navigate it then that can be very satisfying.
Having been a journalist for so many years, I can often anticipate the way a story will be reported and play out in the media. Being in the eye of a media storm is never easy and it is satisfying when you feel that strategic counsel borne of personal experience has made a difference.
The other rewarding aspect of the job is developing younger members of the team. I have been lucky enough to work with some wonderful colleagues over the last five years and seeing them grow in the job and become highly accomplished professionals has been a great pleasure.
If you would like to find out more about what Tim and his team do at The PHA Group then find out more information here or contact our team for a chat today.
Meet our people; Tim Jotischky
TikTok now has over one billion users and is available in over 150 countries with 8.7% of UK smartphone owners using TikTok; a huge increase from 1.8% in 2017.
But how can the Chinese app be applied to British trends and culture and effectively support your brand aims? Below are my three favourite UK brands who have jumped head-first into the video-sharing platform.
Whilst Superdrug's Instagram feed is more stylised, their TikTok account shares behind-the-scenes of events and 'how-to's' of products, which don't appear on their other networks.
Their core content strand is sharing close-ups of new products. Unlike other social platforms, there are clear and drastic differences between their everyday posts (garnering thousands of views) and the ones which resonate well (garnering tens of thousands of views), such as their close-up of a Winky Lux lip tint which includes a real flower.
This stark change offers a clear insight into the interests of their audience, which can be used to influence their marketing strategy as a whole, more directly and clearly. What makes this particularly interesting, is that the post is not complex, or time-consuming to create, highlighting that this is not a requisite to have a successful TikTok channel.
Branding an individual on TikTok can be a more difficult task, as you have no products to constantly discuss. One key feature of TikTok which can be used as the basis of your strategy, however, is Soundtracks. These are short audio clips which anyone can upload, such as songs, or cultural moments from movies. Users then film visuals on top, with all clips being grouped together to easily watch in one go.
The audio which becomes popular is unpredictable, depending on the algorithm and the creativity of the user base. Kesha this month has released a lyric video for her song Cannibal (12 years after its release) due to the sudden interest of the track on TikTok.
Broadcaster Alex Scott recreated one humorous and iconic scene with EastEnders star Emma Barton from Pretty Woman, which is a popular soundtrack on the app. By following trends instead of trying to force one to start inorganically, Alex is seen as fun, and likeable.
Traditionally, social networks do not like users sharing their time on other platforms, and so they will limit sharing functionalities. When Instagram was bought by Facebook for example, Instagram removed the function for their images to be posted on Twitter. However, TikTok is unique in that it makes sharing incredibly easy, with a download function within the app, allowing for viral sharing across platforms.
Movember recently teamed up with TikTok, so the platform will donate £1 for every moustache themed TikTok using #Movember. As sharing videos is such an easy task, this message can have a drastically higher reach compared to posting on just one channel alone, especially when viral TikTok's are regularly reshared on Twitter and Instagram Stories.
As a relatively new channel, TikTok can feel out of place in your existing social strategy. However, it's not going anywhere anytime soon, and so now is the time to experiment, explore and consider.

Contact our Social team today to discuss how TikTok can become part of your online strategy.
The potential of TikTok for your UK brand
March is a fantastic month for women. With International Women's Day on Sunday 8th and the whole month celebrating Women's History, we wanted to place a spotlight on all the inspiring, talented and accomplished women that we have in our senior leadership team at The PHA Group.
For our fifth female spotlight we spoke to Hayley Bromfield, Head of Marketing. Find out more about her journey below.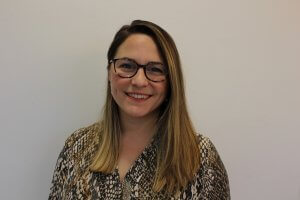 Mimi Brown, Head of Entrepreneurs and Business
What brought you to the PR world?
After completing an Ancient History degree at Durham University, I began searching for a job and landed in a boutique B2B tech PR agency in London. I had zero experience of the PR industry, but the founder was always keen to nurture young entrants to the sector, and the agency was small and provided invaluable exposure.
What would you say is your biggest achievement?
I once got transferred onto a client that had got into a real rut, and for the first time I was in a solo account leadership position and, to be honest, things weren't going great – with the team and client. Six months later we'd won back trust, had some real fun with the account and the team had really rallied. Collective effort but was hugely satisfying.
For any person you interview, what do you look for?
This industry is full of people with fantastic and varied skillsets but ultimately, it's about relationships; with media, with clients, with prospects and with colleagues – that's what leads to success.
I love quirky personalities and certainly don't look for a certain type of person, but if someone demonstrates an agility in their personality, shows they can adapt around other people without compromising their sense of self – then this is the biggest factor.
An open personality and being straight-talking is essential. We deal with a variety of people every day, from ambitious CEOs to inspired investors and corporate marketers so any façade will be seen straight-through.
If you could go back and give your 20-year-old self any advice, what would it be?
Have a bit more confidence in my abilities and experience – and asking for feedback earlier from everyone I worked with.
FEMALE SPOTLIGHT: Mimi Brown
March is a fantastic month for women. With International Women's Day on Sunday 8th and the whole month celebrating Women's History, we wanted to place a spotlight on all the inspiring, talented and accomplished women that we have in our senior leadership team at The PHA Group.
For our fourth female spotlight we spoke to Hayley Bromfield, Head of Marketing. Find out more about her journey below.
Hayley Bromfield, Head of Marketing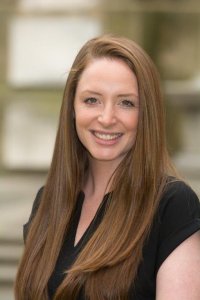 What brought you to the marketing world?
There are three reasons: people, creativity, and technology. When I say people, I mean customer relationships and behavioural psychology. The goal of marketing is to change consumer behaviour and essentially to drive action, whether that's to build awareness, encourage engagement, or result in someone making a purchase. This process has always fascinated me and the development of technology and various marketing tools has allowed the monitoring of this behaviour to expand tenfold.
What would you say is your biggest achievement?
Building a great team! The people you work with and the culture you instil is so important and a team that can support, build and learn from each other is the secret to success.
For any person you interview, what do you look for?
I always look for people who are naturally curious and want to learn more. Be it a new skill to develop their own career, or finding a new insight or outcome for a campaign. I think tenacity goes along way, you will experience a lot of trial and error in marketing and you need to be able to analyse, learn from your actions and keep on going to get the best results.
If you could go back and give your 20-year-old self any advice, what would it be?
Don't be afraid to get things wrong. Learn from your mistakes and don't sweat the small stuff.
FEMALE SPOTLIGHT: Hayley Bromfield
March is a fantastic month for women. With International Women's Day on Sunday 8th and the whole month celebrating Women's History, we wanted to place a spotlight on all the inspiring, talented and accomplished women that we have in our senior leadership team at The PHA Group.
For our third female spotlight we spoke to Shelley Frosdick, The PHA Group's Divisional Managing Director, Consumer and Third Sector. Find out more about her journey below.
Shelley Frosdick, Divisional Managing Director, Consumer and Third Sector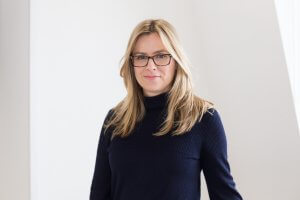 What brought you to the PR world?
In my last year at University I attended an event organised by the CIPR that was an introduction to the PR industry. I loved what I heard and saw a career path that would support my love of news, brands and talking.
My first role out of University was as an in-house PR assistant at the Environment Agency. After 18 months I moved agency side and haven't looked back since. I absolutely love the variety of agency life and have been lucky enough to work with some incredible clients and colleagues during that time.
What would you say is your biggest achievement?
Growing the Consumer and Third Sector division, from just me to 20 amazing PR professionals that continue to flourish and expand. I'm incredibly proud of the team and the first class work they deliver for clients. I'm excited about what the future holds for the whole team and how we can continue to grow and deliver exceptional work for our clients.
For any person you interview, what do you look for?
Someone who can bring a different perspective, is a great culture fit, loves the industry and lives and breathes the media. Recruiting new talent always offers an opportunity to bring in people who can offer a new way of thinking and I want recruits at any level to feel that they have a valid opinion they can share and be listened to. We all want to keep learning, and I want to surround myself with people who can continue to learn from – no one knows it all.
You are also appointed Director of Culture – could you tell us why this role is important to you and the agency?
Having been at The PHA Group for nearly 15 years I have seen the agency evolve significantly. The one element that has always remained a constant is the fabulous culture we have. The challenge we face, as do many other agencies, is how we maintain that as we continue to grow. Being asked to lead the team that delivers on the many elements of culture across the business is something I am incredibly grateful for. It has allowed me to spend time with colleagues from across the business and devise strategies and initiatives that for our wonderful employees.
If you could go back and give your 20-year-old self any advice, what would it be?
Stop drinking Snakebite – you will regret it when you leave University! And on a more serious note, trust your gut and have confidence in yourself that you will make the right decision. Don't fear what might happen, just go for it and know that you are good enough.
FEMALE SPOTLIGHT: Shelley Frosdick