We've made the final!
We are delighted to have found out this week that The PHA Group has been shortlisted for no fewer than FOUR awards at this year's The Drum PR Awards for our outstanding work.
Our teams work with Responsible Gambling Week 2018, West Ham United and HCA Healthcare UK has caught the eye of this year's judges and shortlisted for both the Health & Pharma Award and Corporate Social Responsibility category.
We didn't stop there; as you know we love to shout about our most important asset at PHA, our people. We're proud our work has been shortlisted for the Internal Communications Award following our extensive work to place the wellbeing and development of our people at PHA at the heart of what we do and achieve. Earlier this year we won a PR Moment Award and made the final of the HR Excellence Awards for our internal communications so we couldn't have any more fingers crossed for the announcement in September.
Find out more about our entries at The Drum PR Awards site or get in touch with a member of our team, we'd love to share our insights and work with you.
Show us what you're made of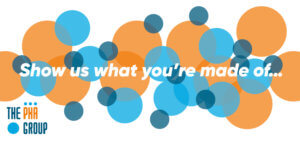 Health fact Vs Fiction – HCA Healthcare UK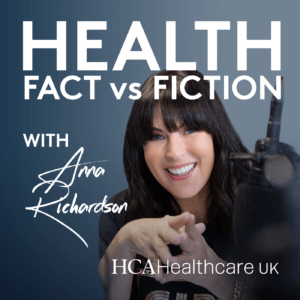 Responsible Gambling Week 2018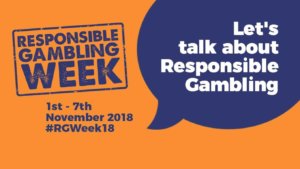 West Ham United – Uniting our community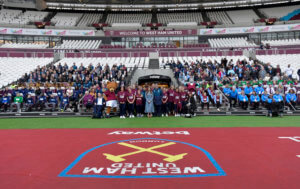 Finalists – The Drum PR Awards 2019
It starts around 6am. Any journalist who has ever witnessed a momentous day down the "wind tunnel" that is Downing Street, SW1A will tell you that it always starts at the break of dawn. All the spots have already been diligently marked out on the pavement with each media outlet's name tattooed on the concrete outside of the famous black door, so everyone knows where they are to setup camp for the day.
It is the most unglamorous pavement imaginable; the police often lock down the street so the possibilities of running to the bathroom or to grab coffees are minimal so once you are in, you are in for the long haul. As soon as the clock hits 7am and the breakfast bulletins want their live reports, you are off to the races.
In my years as a journalist with CNN, I had the privilege to be a member of the parliamentary lobby which means that you are on the guest list. Essentially you are in a select group of journalists who receive the news before anyone else and it is your responsibility to report on the twists and turns of the day as they happen. I covered the results of the Scottish independence referendum in 2014, David Cameron's 2015 General election coalition government win, the Brexit vote in 2016 and Theresa May's first day as the UK's second female prime minister. Each of those days I was witness to history and the rollercoaster of emotions that accompanies it.
The news flows thick and fast. Tweets, announcements, speeches, cabinet resignations and new appointments are the order of the day and as a journalist, even with the rumor mill in full swing, the importance to not misreport, misrepresent or get anything wrong is paramount. As a team working with your editors back in the studio, the trust and focus needed to deliver the news in real time is why you joined up in the first place.
With all those days I covered outside no.10, I remember the morning's in the lead up to lunchtime as rather sad. News of resignations and sackings pepper your inbox and all the hard work and aspirations of previous campaigns leading up to those hours culminate.
Then the spoils go to the victor as the infamous lectern is setup outside the black door at no.10 and whoever is set to be the winner and PM will give a speech to all those who have been setup with their cameras all day. A full stop to the speculation and day of change at the heart of the country's government. Then the moment you woke up so early for happens. For me that was often David Cameron out the front with a victory speech full of promises, hopes and ambitions or his successor Theresa May promising in 2016 to deliver Brexit.
Then they're off, a turn on the heels, a wave for the cameras before they enter the cream hallway inside Downing Street with the staffers applauding their new boss. It all happens so quickly and then business resumes as usual. A day of epic change at the heart of government with winners and losers on all sides. And then it's over. You leave that little street and return home trying to digest your working day having been bombarded by information from all sides.
All change at No.10 – what it's like covering Downing Street
Cannabis has been illegal in the UK since 1928, but recently, cannabidiol, one of the hundred or so chemical compounds found in the marijuana plant, has been gaining huge popularity. What makes cannabidiol (also called CBD) different is that it doesn't contain psychoactive substance THC, which is also found in marijuana but is a controlled substance under the Misuse of Drugs Act 1971.
According to recent research by the Brightfield Group, Europe's CBD market is estimated to grow over 400% in the next four years. So why the sudden surge towards all things CBD? A turning point was when a World Health Organisation report revealed last year that CBD could have medicinal benefits, and may help to provide relief from Alzheimer's disease, Parkinson's, multiple sclerosis, and cancer.
But it's not just scientists and medical professionals that are getting excited about the potential of CBD. Brands have been launching CBD-containing products left right and centre, initially constricted to the pharmacy and supplement sector, but now reaching almost every aisle in the supermarket. Products range from oils, face masks and body creams to sweets, soft drinks and baked goods. The alleged benefits include relaxation, pain relief, focus, energy, reduced anxiety, digestion… the list goes on.
As with any trend that sweeps the nation seemingly overnight, along with all the promise comes challenges. Here are some of the reasons why promoting your CBD product may feel like an uphill battle.
Consumer scepticism
Not long ago, anything cannabis-related was widely considered as dangerous and harmful. Many consumers will therefore be understandably worried about the safety of CBD, given how recently it was legalised. Scepticism about its long-term effects, as well as concerns around the (lack of) regulatory testing that companies are required to undergo, might be causes for hesitation, and this is something brands need to address if they are to win over the public.
There is also a lack of knowledge and confidence around its benefits; even if it is safe to consume, will the product actually do what it says on the tin? These days you can purchase cannabidiol in so many different forms, each claiming to have a slightly different effect. CBD doesn't fit into a neat box and new types of CBD-related products and services are popping up everywhere. You can now buy a CBD bath bomb, hemp oil infused coffee, CBD vapes and even cannabis tampons. It's no wonder there are controversies about the apparent benefits – can CBD-infused blueberries really make a positive difference to your health, over and above the natural benefits of the fruit itself?
A legal question mark
Questions around the legality of the constituents of cannabis are not straightforward, and a comprehensive answer will come with qualifications and restrictions. There is continued confusion over whether CBD oil is legal in the UK, and an ongoing debate about whether it should be. The facts are that as of November last year CBD is legal in the UK, provided it contains no more than 0.2% of the psychoactive ingredient THC, which is responsible for the high marijuana is known to induce.
So… 'CBD', also called 'cannabidiol' and 'medical cannabis', was legalised last year (with caveats), but 'cannabis' and 'cannabis oil' are still illegal. With so many similar names having different meanings, coupled with conflicting opinions in the media, it's hardly surprising that consumers might hesitate to get on board.
Advertising restrictions
While CBD products are legal to sell, advertising them will prove a little more difficult than one might suspect. Any CBD products claiming to have a medicinal effect require a medical license from the MHRA, and the ASA's website hosts lists of regulations and requirements that need to be adhered to before any CBD-containing product goes to market. Crucially, companies without a license can legally sell CBD oil only when advertised as a food or supplement; any medical or health claims are prohibited.
Navigating social media is equally confusing. Facebook and Instagram don't permit any drug-related products to be advertised, and Twitter denies brands to use paid advertising for herbal drugs. On LinkedIn, "ads related to illegal, prescription, over-the-counter or recreational drugs are prohibited", including any herbal medicines. There are ways to get around these restrictions, and many companies have managed to find loopholes to weave their way onto these platforms, but it's certainly not straightforward.
Companies might also face challenges around influencer engagement. It can be difficult for any brand to find an individual with the right demographic, engagement and tone of voice for your product. But with CBD, there are the added hurdles of influencers potentially not wanting to be associated with such a controversial product, because of possible backlash from the media and the effect it could have on their reputation. The good news is that a PR agency can help to identify the right relationships and introduce brands to influencers they may not otherwise have considered, like councils or membership boards who are already active in the CBD space.
Media relations
It can be tough to secure coverage in the media, unless you know how best to communicate your key messages and have the right journalists in your network. The controversy around CBD means businesses need to be particularly aware of what to say and what topics to steer clear of. Without this, they risk alienating their target audience, communicating too scientifically, or jeopardising their reputation. Having access to a wide contact list also opens doors because it means you can be put in touch with the specific individual who writes for the product placement list you want to be featured in, rather than having to rely on emailing whoever you can find on Google and hoping for the best.
In conclusion, CBD brands hoping to entice customers need to think carefully about how to address these issues and position themselves as a credible, safe and desirable choice. One of the best solutions for promoting a CBD product lies in PR, which can help to instil this confidence by tapping into the right news publications, allowing businesses to get around many of the challenges that print and digital advertising restrictions present.
If you need help promoting your CBD product, get in touch with our award-winning team today.
What makes promoting CBD brands so tough?
It's been a fortnight of shocking losses, tremendous wins and fabulous fashion for Wimbledon. Something else that has caught our eye has been Wimbledon's brilliant Instagram social media strategy. We all know that Instagram is the main visual platform, which is what makes it ideal for sport. From sportsman celebrations that people want to replay, to match announcements and crowd reactions, watching the action live on TV is just one dimension.
Wimbledon's Instagram account has certainly caught our eye for all the right reasons this year. With over two million followers, there's a lot of pressure, but we have to admit, the content is visually stunning and consistent with their brand.
You can keep up with the tournament by following their daily Instagram Stories and if you happen to miss a match day, don't worry – they've created a highlight for each day. The highlights are varied and cover fashion moments, slow-motion videos of the players, celebrities and staff features. Behind the scenes content is always something that consumers crave as it makes them feel a part of the action. Instagram Stories are a brilliant opportunity to create in-the-moment videos that are low-budget, as the expectation for Stories are much less constraint than feed posts. They also entice users to visit Wimbledon's profile and peruse their feed posts.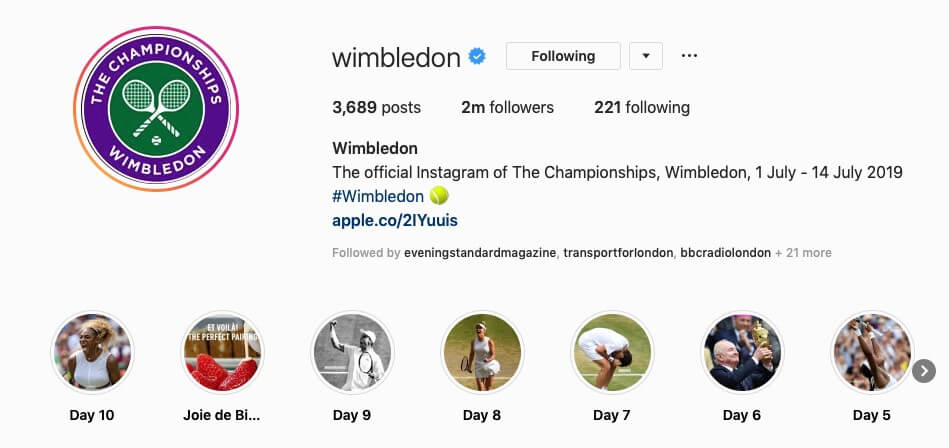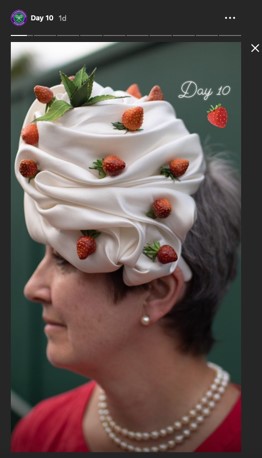 The Wimbledon feed is the perfect mix of video and still imagery. Video is becoming increasingly popular on social media as it can improve the reach of a post dramatically compared to still images, and they have clearly invested in their video content with some brilliant interviews and match best moments montages. Interestingly, their engagement is high. This is to be expected due to the decline of organic reach, so even Wimbledon cannot afford to rely on followers alone. That said, each post includes a handful of hashtags to further their exposure, and this is something that big follow accounts don't often do out of vanity. It is good to see Wimbledon using every opportunity to enhance their engagement. The stars of tennis such as Serena Williams and Roger Federer and their celebrity friends, including the Beckhams, dominate the feed as the most engaging content.
Sport is something that people enjoy discussing and their posts often attract hundreds of comments. Avid Wimbledon followers often have their firm favourite player that they support religiously. The beauty of a tournament like Wimbledon is that every day, the odds change and therefore the predicted winners are always up for debate.
As well as the sport itself, Wimbledon is lucky to have a reputation for its fashionable and often famous guests (Meghan Markle in jeans and panama hat, we see you!). We say 'lucky', because it is another opportunity for great content. The stars on the court can sometimes get overshadowed by the celebrity spectators sitting in the Royal Box. Famous faces are a great way to get people engaged with the sport – if it's good enough for David Beckham, it's good enough for us.
https://www.instagram.com/p/Bzx3-oXljBK/
Wimbledon tennis has a reputation for being a formal event and there is a strict dress code for anyone who wants to go in the Royal Box, which is why even mere mortals tend to dress smart. Wimbledon has teamed up with Haagen Dazs and Laura Whitmore this year to interview the fashionable attendees in a series of short videos. It's a great street style edit whilst subtly plugging the Haagen Dazs stand. A far cry from the usual blatant influencer content that we see too often.
https://www.instagram.com/p/BzyR-7zjiE_/
Overall, even if the sport doesn't entice you, the content certainly will as it is so varied and high-quality. So many world-famous brands rely on their reputation to attract fans, but with the changing landscape of consumers this is no longer acceptable. Who would think that a 142-year-old brand would be leading the way?
You may think that Wimbledon has such a big budget that your brand could never recreate their strategy, but it can be more cost-effective than you think. You don't need a team of videographers to capture your next event, as most content is viewed on mobile anyway. As long as you are consistent with your tone and branding, you too could create something as engaging that documents the essence of your business.
If you're unsure about where to start, please get in touch to find out how PHA Social can help.
Wimbledon's sport social media strategy
As CBD oil continues to rise in the beauty industry, hemp too has come back into the skincare spotlight. The "it" ingredient is proven to help re-establish systems' equilibrium and is ideal to help replenish cells. Hemp is from the seeds of cannabis plants and is rich in nutrients like omega 3, so extremely nourishing and reduces redness and irritation. Cannabidiol is mainly from the leaves, it has some hydration benefits and anti-inflammatory properties. Brands from all over the world are emerging using one of these two ingredients and mostly 100% vegan and cruelty-free.
We take a look at brands that are disrupting the skincare industry using CBD as their main ingredient.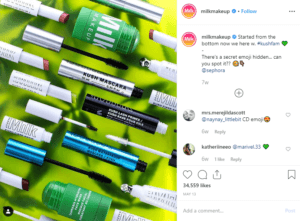 From Cannabis Hydrating Face Mask's to lip balm and brow gel, this trendy brand is ticking a lot of boxes. In addition to their cool packaging, the brand is cruelty-free, paraben-free, and 100% vegan.
Milk Makeup was founded by Milk cofounder Mazdack Rassi, product developer and COO Dianna Ruth, seasoned Milk Girl and creative director Georgie Greville, and beauty + fashion editor and E! News correspondent Zanna Roberts Rassi. All aspects of the line are developed in-house at Milk Studios, their downtown NYC home.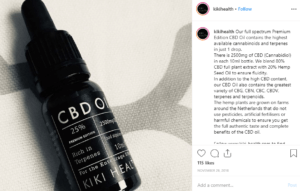 Extracted solely from the tops of fresh hemp plants to maximise the purity and efficacy, KIKI believes in adding only the purest of ingredients with the highest potency available. All ingredients are meticulously chosen and ethically processed to preserve and maximise the beneficial and powerful elements, ensuring unsurpassed bioavailability.
KIKI offers a range of CBD oils containing an abundance of nutrients, including omega-3 fatty acids, terpenes, vitamins, chlorophyll and amino acids and a wealth of free radical-fighting antioxidants. We also like the simple but efficient packaging.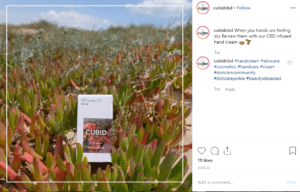 "We created CUBID CBD to become an influencer, to lead a CBD revolution and to deliver a range of products that answered the specific needs of our customer."
From face cream to hand cream or body butter, CUBID CBD's products all have a significantly higher quantity of CBD with a focus on the natural and botanical. Their CBD is pure – with no chemicals, metals or pesticides and it is affordable. You'll also find on their website a very useful guide on CBD including why you should use it and how much you should use. A very practical website to help people understand the new trend better.
CUBID CBD strives to set the benchmark of best practice, continually sharing their knowledge and expertise within their communities. Their goal is to inspire and influence people to live a healthier happier life, empowering them to change their way of living.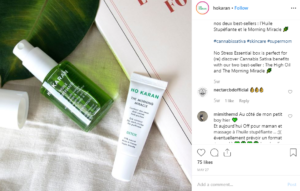 The story of HO KARAN began in 1965, when the founder's grandparents began growing hemp in Britanny. Today, their mission is to show all the benefits of Cannabis sativa to everyone. HO KARAN which means "I love you" in Breton, is a love declaration to these hemp growers, to their spirit, and to our planet.
The founder calls herself Miss Cannabis and has a very serious mission, to reveal the beauty of hemp and cannabis around the world. She started a Cannatour; a series of interviews with the various people involved in the industry, to show the faces and listen to the voices of those whose love cannabis. Her aim is to combat the stigma and help people (re)discover this plant, which has been used for millennia in medicine and nutrition but was wrongly discredited in the mid-20th century.
Ho Karan has created products – 2.5% and 5% – that only contains cannabidiol and regionally-grown organic hemp. They can be used alone to smooth over the face or as a booster if you want to add them into your own skincare, from moisturizing cream to serums to bump up their protective antioxidant, oil regulating and calming capabilities.
The CBD market is booming with brand emerging from all over the world. Get in touch today to see how we can help you get your business featured in the UK media landscape.
CBD oil beauty products
In celebration of this week's London Fintech Week taking place in Shoreditch, East London, we've taken the opportunity to wax lyrical about some of our favourite fintech companies born and bred in the area. Here are 5 of the best:
Yapily, EC2A
Yapily has developed an Open Banking-based API platform making it easier for service providers – such as payment companies and e-commerce companies – to connect to banks.
Last month it announced $5.4M seed funding, which will be used to drive growth and build on the 35 European banks it's already connected to, aiming to onboard 536 banks by the end of 2019.
The Yapily API can be used to retrieve financial data and initiate payments, which then connect to each supported bank's open API – a move which is particularly pertinent as more banks bring their open APIs online in compliance with European Union PSD2 legislation.
Zego, EC2A
Founded in 2016 by two former Deliveroo workers, Zego allows gig economy workers to pay for commercial vehicle insurance only when they use their cars and scooters for work, by the minute.
This significantly reduces costs for the likes of Deliveroo couriers and Uber drivers compared to them having to purchase 'always on' traditional commercial insurance.
It raised $42m last month to fund its European expansion and support its aim to expand its offering to cover electric scooter rental.
Yielders, E14
Fresh off the back of a £500,000 crowdfunding round on Seedrs, Yielders is a real-estate investment platform and the UK's first Islamic finance-friendly fintech company regulated by the FCA.
They are here to lower the barriers of entry to what it a traditionally difficult/inaccessible investment option, with investment opportunities available from just £100.
Yielders' assets are pre-funded which means there are no loans or interest involved in the acquisition process; all of Yielders' returns are quoted in net values which gives complete transparency over people's investments. When the asset is sold, they charge a profit share of 15%.
Neyber, EC2M
Founded in 2014, Neyber works with an impressive selection of blue-chip companies and SMEs enabling them to provide loans to employees that are repaid out of their salaries.
These loans come at lower rates than credit cards or payday lenders and are less likely to default due to the security of deducting repayments directly from someone's salary.
Its Series C investment round of £100M was led by Goldman Sachs in September 2017, taking the total raised to £149.5M.
Its customers include ASDA, Co-Op and Travis Perkins.
Homeppl, EC2A
An award-winning disruptor in collecting and verifying rental data online, backed by the Techstars Barclays London Accelerator in 2017.
They aim to make rentals easy for everyone, with less bureaucracy and more automation.
According to Homeppl, 1.1 billion people move home around the world every year and find traditional credit checks or traditional referencing to be either isolating for those without credit history or simply too time-consuming.
To make the whole process easier for tenants, landlords and agencies alike, Homeppl provides a tech-driven solution guaranteeing more comprehensive, digitally enhanced verifications.
Some of its leading agent partners include Hamptons International and Douglas & Gordon.
If you're looking to drive impact, tell your business story or simply get your name into the UK media, speak to a member of our award-winning team today.
Made in Shoreditch: 5 fintech disruptors to watch
If you're looking for a list of movers and shakers in business, look no further than the Startups 100 list. It's the go-to guide for businesses that are really making waves.
We've picked our top five brands to keep an eye on over the next 12 months.
App-based challenger banks have attracted the biggest buzz in the tech world for a few years now, but there's a new player in the game: Soldo, a smart bank for businesses.
Offering prepaid cards for employees, Soldo allows the finance team to easily move funds between cards, set up rules for spending and even turn the card off. My favourite feature? The ability to generate expense reports. Founder Carlo Gualandri and his team really have thought of everything.
The Cheeky Panda has developed a range of sustainable and health conscious tissues, toilet paper, wipes and kitchen roll made from bamboo. The brand also offers a plastic-free line and its tissues were the first in the UK to be vegan registered.
With consumers becoming far more thoughtful about their purchasing power, The Cheeky Panda's products are number one bestseller on Amazon and the brand has gained support from the likes of Richard Branson, Joanna Lumley and Judi Dench.
Set up by successful entrepreneurs Julie Chen and Chris Forbes who are dedicated to preserving our natural environment, it's no surprise that The Cheeky Panda has achieved a valuation of £25 million in just three years!
Is there anything more arduous than finding flatmates and moving to a new house? Ideal Flatmate brings the technology underpinning dating apps like Tinder and applies it to finding your perfect roommate.
Rather than criticising millennials' penchant for smashed avocado, founders Tom Gatzen and Robert Imonikhe recognised the (seemingly revolutionary) notion that you might want to share common interests – and cleaning habits – with your roomies. And it's working – the app receives 300,000 flatmates and 10,000 property uploads every month.
If renting a room in a messy shared house for all of eternity is the epitome of being millennial, then investing is surely the least millennial activity? But Freetrade is here to change that.
A challenger stockbroker, Freetrade opens investing to everyone. It eliminates exorbitant stockbrokers' fees, instead provides its customers with zero fees for basic trades.
Taking cues from next-generation online banks, Freetrade keeps overheads low by keeping systems smart and a lack of physical outlets. It's also FCA regulated for extra peace of mind.
Founder and CEO Adam Dodds has driven the company's massive growth, amassing nearly 300,000 users (80% of which are millennials) and raising £7m, including £1m in just 77 seconds.
Healthtech is the next frontier for artificial intelligence, and VET-AI is ensuring our pets benefit from these advances too – and says it's the first company in the world to do so.
Founded by tech expert Paul Hallett and vet Robert Dawson, VET-AI has launched an app called Joii, which offers a triage system powered by AI. It's so smart it can "think like a vet" by factoring in variables like the pet's history and the risk of misdiagnosis. Pet owners will then receive tailored recommendations, whether that's basic advice or a video call with a vet.
Despite the app launching in May, the company has already secured £1 million investment and has relationships with 18 global animal health companies, making it one to watch!
Whether you're targeting millennials or retirees, eco warriors or puppy parents, our award-winning team is enthusiastic about working with forward-thinking brands ready to make their mark on an industry. If you're ready to build brand awareness in the media, get in touch with us today.
Startups 100: Top five brands to watch in 2019
We're delighted to have been announced as a finalist for our first Corporate Social Responsibility Award at the CIPR Excellence Awards 2019. We have everything crossed for tonight's star-studded event but before we straighten our ties and put our glad rags on, we wanted to share our award-winning entry with you. Gain insight into the impact and engagement our PR and social media teams delivered for a large industry body.
The brief
The Industry Group for Responsible Gambling wanted a targeted social responsibility campaign to promote responsible gambling amongst customers and the wider public.
Responsible Gambling Week (RGW) took place across the UK & Ireland, November 1 – 7th, 2018. Our aims and objectives for the campaign were:
To raise awareness of the campaign amongst gambling operators and encourage participation
Raise awareness amongst customers of how to gamble responsibly
Raise awareness of the tools available to help customers gamble responsibly
Raise awareness amongst gamblers and in the wider community of where to find help and support for those who need it
Our research and planning
The prevalence of gambling, especially amongst young adults, has become a contentious political issue. Gambling operators have a statutory obligation to ensure their customers gamble responsibly, but they also have a duty as good corporate citizens to go beyond their statutory commitments.
But how do you reach your customers with these responsible gambling messages?
We reviewed research on the subject, including publications by Playing Safe, an independent academic panel working with the casino industry, which suggested an informal, conversational tone has greater cut-through than heavy-handed public health-style messaging. Younger gamblers perceive this as 'too nanny state'.
We were asked for input into the campaign messaging and it was agreed there would be five central messages:
Set your limits for time and money
Only spend what you can afford
Gambling is not the answer to any problem
Gambling shouldn't interfere with your personal relationships
Gambling when angry is not a good idea
In addition, there were 20 'conversation starters', designed for use on social channels and to trigger discussion. Examples included: 'Just a heads up…. it's easy to lose track of time when you're gambling'; 'Play smart…know your limits' and 'What time is it? Keep an eye on the clock'.
We had three primary audiences we set out to target:
Gambling operators and staff
Regular gamblers
Occasional gamblers and non-gamblers
Our brief from the client was to avoid engaging with national media as they would make it a debate about problem gambling rather than responsible gambling. We, therefore, targeted three main media audiences:
Trade media
Regional media
Alternative publishing platforms
Our strategy was to find a way of creating a national conversation without engaging with conventional national media. The issue of football clubs being sponsored by gambling companies was becoming increasingly sensitive, we used this to approach clubs directly to persuade them it was in their interests to support the campaign.
We knew if clubs shared our assets through their social channels and at their stadium, we would reach a mass audience, including one of our primary audiences: young, male gamblers. We could also use football clubs' involvement to spark interest with the regional media.
Strategic tactics
With no budget for commissioning original research or other campaign collateral, PHA conceived and implemented the campaign strategy. Campaign assets were focused on the five key messages about what it means to gamble responsibly, which were created by the Client.
We launched the campaign in the trade press in July to secure buy-in from operators. We maintained momentum through a series of news updates, interviews and thought leadership pieces with John Hagan, chairman of the IGRG. We posted from our Twitter and Facebook channels, creating engaging visual content. We persuaded many Trade titles and online platforms to carry free RGW advertising.
We secured a partnership with the EFL and sponsor Sky Bet, and with individual Premier League clubs.
During Responsible Gambling Week:
Free adverts appeared in every EFL match programme and on big screens and LEDs
Key responsible gambling messages and videos were promoted on clubs' social channels and two teams, Swansea City and West Ham, changed their match kits to carry the RGW logo
We secured a partnership with the Racecourse Association, involving all leading courses. At a televised Ascot meeting, a race was renamed as the RGW Stakes and the winner's enclosure was RGW-branded.
Delivery
Our strategy was to make the #RGWeek18 hashtag as widely visible as possible to promote conversation and publicise the responsible gambling messages. We were set a KPI of 10 million impressions – we generated almost 19.5 million.
A small percentage, around 400,000 impressions, were generated by an Instagram influencer campaign commissioned from another agency, involving former cricketer Graeme Swann and hockey player Sam Quek.
With gambling operators facing a political storm, we felt it was important to include political engagement in the campaign. Our approach was to hold a focused drop-in event for MPs with a strong interest in gambling – supporters and opponents of the industry. The event cost nothing and the client felt it led to more concentrated and useful engagement than in 2018.
Our results
#RGWeek18 generated 19,319,184 total impressions for the campaign period – in comparison to seven million impressions during Responsible Gambling Week 2017.
An external agency, Chrysalis, independently evaluated RGW and found that awareness of the campaign amongst the general population had increased by 2% from 2017 to 2018. The proportion of gamblers who had seen responsible gambling messages in newspapers increased from 9% in 2017 to 17% in 2018.
160 pieces of Media coverage were generated as a result:
B2B Trade and Industry: 64.
Regional print and online: 62.
Regional broadcast: 4.
Football Club websites: 26.
Racecourse websites: 4.
If you'd like to find out how we can deliver an award-winning campaign for your brand or business please get in touch with us today.
Responsible Gambling Week – Corporate Social Responsibility
Social listening has grown to become a major component in any consumer social media strategy, but did you know that social listening can be just as effective when it comes to brands targeting B2B audiences online as well?
The ability to home in on exactly what's being said about your brand, to measure vital statistics such as mentions and engagements and to quantify emotion and sentiment, is a vital commodity for all brands looking to leverage social media and advance their business.
From a corporate perspective, where sentiment can fluctuate overnight and crisis can always seem to lurk in the rear-view mirror, social listening can play a key role in your online or social media strategy.
What's more, brands in certain corporate spaces can find themselves up against their competitors who are targeting the same audiences, especially in niche industries. It is vital that you use tools at your deposal to try and get ahead and discover what content works best on each channel.
This insight can be obtained from social listening. Here is a quick, 5-minute guide to social listening and why you need it for your corporate business.
The statistics that matter
Traditional social media tools will enable you to keep track of the top-level statistics of your competitor's social media channels. Audience growth, post frequency analysis offers little beyond vanity metrics and superficial comparison so can be hard to determine a true picture of their success.
We can track brand mentions and benchmark these against mentions of your competitors enabling you to depict your share of brand voice. We are also able to track the output and performance of owned content.
Social listening allows you to dig deeper and uncover insights into the impact and output of your competitor's social media activity. For instance, the engagement rate of each of their posts, whether video and GIF assets work better than still imagery; the impressions generated by their recent influencer collaboration can all be tracked. All this information can be collated into easy-to-read reports, and what's more, we can also provide insight into your industry benchmark, so you know exactly how you stack against others in your sector.
This information can help fill in the blanks between the 'what' and 'how': what are your competitors sharing that is working, and how are they sharing it. This is gold dust when you're trying to go one better than a rival online and get a step ahead on social.
Shout, shout, let it all out.
No, we're not having a Tears for Fears nostalgia session, we're talking about share of voice and measuring your online influence.
What is share of voice and why is it so useful to measure? A very good question with a simple answer: because it enables you to visualise what proportion of your industry audience is aware of who you are, how often they talk about you, and how that stacks up against your key competitors.
You might find your brand has a small share of voice, which implies you're not doing enough to raise your profile against your competitors and it's time to amplify your message with a more robust social strategy that hits harder and further.
Conversely, you might find that, whilst you possess a much larger audience via traditional social media channels, your key rival has utilised a little-known community online and is using that to dominate industry conversation, seed key messaging and acquire additional traffic to site.
Such insight would enable you to understand exactly where you should be sharing your message, and the type of content you should be putting in front of your target audience.
When we start working with you, we pin your share of voice to the wall from the outset. As the weeks and months go on, we monitor its fluctuations and it becomes an integral part of our performance metrics.
Press coverage, new campaigns a revamped social media strategy are all great ways to give your share of voice a good kick start.
The calm before the storm
For those seasoned social media managers out there with a few years' experience under your belt, you'd know that a crisis on social media is never very far away. What might be an innocuous error could soon escalate into a Twitter or Instagram firestorm with no sign of abating.
Whilst we cannot build a bullet-proof strategy that promises to eradicate crises for good – we can promise to notify you at the first sign of things going awry online. Enter sentiment analysis…
The ability to monitor sentiment should not be underestimated when it comes to forecasting a crisis. Just like dark clouds gathering before the main downpour, a decline in sentiment and a rise in the volume of mentions is the first sign of a crisis about to unfold. Our social monitoring platform allows us to place alert systems that signal immediately at the onset of a crisis.
Whilst that won't necessarily dampen its effects, the ability to react instantly enables us to stay in control and limit the 'catching-up' period that so often causes a crisis to go from contained to uncontrolled. Working with senior crisis communication figures at PHA, we have a track record of using social listening to pinpoint exactly when and where a crisis has started, and later on use it as a way to track its trajectory, neutralise your most outspoken critics and assess the impact it's had within your industry.
And there you have it; a whistle-stop tour of social listening and why it is essential for corporate brands. Of course, there's a lot more that we can discuss about the virtues of our software and how we can use it to amplify your brand, but it's probably best saved for discussing in person.
If you're interested in learning more about both our social listening and social media services at The PHA Group, get in touch today and have a chat with one of our experts.
The importance of social listening for corporates
Now in its third year, Europe's leading blockchain for business event, Blockchain Summit, is back in town this week at London's Olympia.
Although still relatively young as an event, the conference has become known as a hub for innovation and an opportunity for industry leaders, decision makers and tech pacesetters to come together and talk all things blockchain.
From Helene Stanway, Head of Digital Innovation at AXA to Amit Varma, Chief Technology Officer and blockchain pioneer at CitiBank, Blockchain Summit has lined up over 80 visionary speakers to lead panel discussions and deliver insights over the two-day event.
In this blog, we're focusing on some of the pioneering and unique companies who will be exhibiting. From businesses who are advancing blockchain protocols to global companies that are playing a major role in enabling a decentralized world, and everything in the middle.
Insolar
A global tech company, Insolar is building its own public and private blockchain solutions on its propriety Insolar Blockchain Platform; which it claims is the most secure, flexible and scalable blockchain for business. With a team of over 80 spread across the globe, Insolar's mission to change the way the world does business is definitely one to watch.
Algorand
Founded by a team of researchers, mathematicians, cryptographers and economists, Algorand's mission is to create the borderless economy by removing the technical barriers that have undermined widespread adoption of blockchain to date – scale, security and decentralisation. Ultimately, the team aims to provide a stable platform that businesses can trust as we move towards a decentralised, borderless economy.
Altoros
A consultancy and professional services business, Altoros has helped over 2000 companies around the world harness innovative technologies to create products that give them a real competitive advantage. Offering consultancy, training and the technology building blocks for solutions across cloud automation, blockchain and AI, Altoros is actively helping companies to understand and successfully implement the latest technologies into their business.
OpenLedger
Founded in 2014, OpenLedger works with companies around the world to integrate both existing blockchain solutions and build new decentralised apps that provide real competitive advantage. Dedicated to bringing the power of blockchain to the business world, OpenLedger provides solutions across supply chains, IoT, logistics and healthcare to name a few.
fifth9
Working with leading FTSE companies, fifth9 is driven by a simple aim: to combine subject-matter expertise with solid consultancy to give clients clear, actionable value. With more than a decade in technology strategy and business transformation, fifth9's products are baked with industry insight and global experience.
ClinicAll
Founded in 2008, ClinicAll is focused on the development and rollout of digital services in hospitals. Its software solutions and apps support seamless interaction between patients, doctors and medical staff and the team is focused on developing products that fulfil hospitals' requirements for modern and efficient solutions while offering quality care.
If you're looking for public relations support for your blockchain business speak to a member of our team today.
Spotlight on: Blockchain Summit 2019