Social enterprises are businesses that are changing the world for the better. Like traditional businesses they aim to make a profit but it's what they do with their profits that sets them apart – reinvesting or donating them to create positive social change.
According to Social Enterprise UK, the sector is worth £60bn a year to the UK economy. Researchers found that there were about 100,000 social enterprises in the UK in 2018, the report says.
To celebrate #socialenterpriseday, we're looking at businesses that aim to make a positive impact on people and the environment.
Migrateful is a cookery and language initiative where asylum seekers, refugees and migrants struggling to access employment in the UK due to legal and linguistic barriers, teach their traditional cuisines to the public. Attending the weekly workshops and teaching their cuisines in the evenings helps to bring chefs out of social isolation. They get to improve their English through regular conversations with English speakers. Migrateful provides English language teaching, training, a support network and work experience to help migrants feel more included.
From Lebanese, Syrian to Ecuadorean cuisine, Migrateful proposes a vast option of course that can be booked just for yourself or as a team building night.
Hubbub is a charity that creates environmental campaigns with a difference. They design playful campaigns that inspire people to make healthier, greener lifestyle choices, which help save money and bring people together. All their campaigns are based on research and insights from across the UK and the world, everything they do is being measured to know what delivers a tangible, positive impact.
For example, Hubbub have launched the ballot bin a few years ago, a customisable bespoke ashtray that tackles cigarette butt litter. Fed up with seeing cigarette butts on the floor, Hubbub came up with an ashtray that asked questions such as "Who's the best footballer in the world? Ronaldo or Messi" or asking smokers to vote between Trump and Brexit. The user 'votes' by choosing one of two slots to dispose of their cigarette butt. Each slot has a window to display the used butts, allowing a public opinion poll to be generated as the old butts pile up on either side.
Founder and multi-award-winning entrepreneur Mursal is a former refugee to the UK from Afghanistan. After seeing her accomplished family struggle to regain employment after forcible displacement, Mursal set out to solve the problem of refugee integration and decided to start Chatterbox.
Chatterbox delivers award-winning tailored language learning services for professionals, taught by expert refugee coaches. Chatterbox learners are matched with a language coach who shares their professional background and interests to unlock their global potential.
The tutors at the start-up firm are all refugees and their work help them to integrate and adapt to their new surroundings. The start-up won the Varkey Foundation's educational technology award, which recognises innovations destined to have an impact on education in low-income and emerging economies.
Greater Change aims to provide financial support to those who are homeless due to long-term structural failings. Greater Change have acknowledged the fact that people don't carry cash with them anymore so decided to create an app to donate money to homeless people. The money is then held and accessed securely. It is clear exactly how donations will be spent and homeless will have to agree with their support worker on how they'll spend it.
Support workers refer only those who are committed to making long-term change. They also provide emotional support during this transition and donations will help people get their ID and ultimately find a job.
Aduna is a social business, which mission is to create sustainable incomes for rural African households. Aduna sources their ingredients from small-scale producers in Africa, creating life-changing income streams. More than 70% of Africa's population live in rural areas and the majority depend on farming to create income to support themselves and their families.
Through their baobab supply chain, Aduna are working with over 1,100 women in Upper East Ghana who are benefiting from life-changing sustainable income flows where once there were none. Together, these women have over 6,700 dependents – family members who rely on them for care – so the total number of people that are positively impacted is almost 8,000. Aduna's products include protein bars, a selection of teas including baobab, hibiscus or green tea.
If you'd like to raise the profile of your social enterprise, get in touch with our team of experts today.
#socialenterpriseday
Sustainability has been the word on everyone's lips in 2019, the issue brought to our attention by wildfires across the world, 'Fridays for Future' and 'Extinction Rebellion' protests. For businesses, particularly in the energy and property sectors, environmental impact now needs to be a core consideration for every future product, development and investment they undertake.
The good news is that the sector is a hotbed for initiative and innovation. Ahead of EMEX London, we're looking at companies transforming the built environment sector with low-impact energy, housing, and property solutions.
Based in the Netherlands, Arcadis is a global consultancy offering its services to transform the design, engineering and management of properties and urban spaces. Arcadis was founded in 1888 and after acquiring British quantity surveying firm AYH, has evolved from a land reclamation company to a global consultancy that is active in over 70 countries. Arcadis offers services from architectural design through to property management that help professionals in the built environment be more sustainable. More recently, Arcadis has been looking at how we can create liveable cities – that is, urban environments that deliver on nine key criteria people need to thrive in them. With a special focus on case studies for affordability, healthiness and resilience, it is leading developers into the future.
The London Climate Change Partnership (LCCP)
The London Climate Change Partnership (LCCP) aims to make London the most climate-resilient global city, by helping the capital's people, infrastructure and systems adapt to a changing climate. Under its mission, the LCCP brings together public, private and community sector organisations to share information, raise awareness and find solutions for London to cope with extreme weather and prepare for climate change in the future. Last year, this included organising a partnership with Public Health England and the NHS Sustainable Development Unit, to establish how the NHS Long-Term Plan commitments can be linked with climate change, as excess heat has become an increasing issue in the capital.
Ecopilot is an automation and smart analysis tool that regulates the indoor climate in office buildings to improve the working environment and employee productivity. It does this by coordinating ventilation, heating and cooling systems in large buildings, ensuring that they do not work against each other as is too often the case when programmed manually. As a result, building managers will find it easier to comply with the EU's requirements on greenhouse gas emissions. This is a huge motivator: properties currently account for 40% of Europe's CO2 emissions. Like Greta Thunberg, Ecopilot originally hails from Sweden, where it is used by 60% of real estate owners, like office building managers, retail space suppliers and private landlords.
Integrated Environmental Solutions (IES)
IES's building analytics team, which is one of the biggest in the world, simulates and analyses property data to equip developers and property managers with the information needed to make smarter, more sustainable decisions. The company was founded in 1994 by Dr Don Mclean, who had the idea for IES when he began his PhD work in detailed computer simulation of renewable energy devices. The tools needed to make buildings more energy efficient and cut their CO2 emissions at the time were complex and only available to academics, but Dr Mclean set out to deliver a positive impact on mainstream commercial design with solutions he built himself. The principle of open data for public benefit is a core principle of IES to this day.
If you would like to learn more about what PR could do for your business, speak to a member of our award-winning team today.
Britain and the built environment
Saracens rugby club have been judged to have pushed the envelope too far. The Premiership champions have been docked an unprecedented 35 points and fined a record £5.3m for breaching the league's stringent salary cap rules. The points deduction is the biggest penalty that the Premiership has within its rules. Within an hour of the ruling being made public yesterday, Saracens released a statement stating that they would launch an appeal and, in their eyes, had done nothing wrong.
Saracens have been the leading club for half a decade; they have been the Premiership champions in four of the last five seasons. Although the club have appealed; this ruling casts a long shadow over all their achievements and in turn points the finger at the business dealings of those rugby world cup heroes like the Vunipola brothers and the England captain Owen Farrell who were at the forefront of leading England to the final in Tokyo.
There has always been a large discrepancy in pay between rugby and their football counterparts and Saracens has been a club that has enjoyed the fruits of being nearer London and able to attract star players, bigger attendances and to encourage players entrepreneurial spirit in their business investments. But now those business investments are under scrutiny and the club's reputation and accomplishments have been tarnished by this penalty that firmly says that they have gone too far.
As one North-West London club begins their appeal, another one in South-West London is due to hear the result of theirs on November 20th. Chelsea Football Club have been sanctioned by FIFA for breaking rules to sign youth players and slapped with a two-window transfer ban. The club denies any wrongdoing but again the curtain has been pulled back on what measures sporting clubs are doing in order to gain that extra edge on the pitch and seemingly on the balance sheet.
As sports teams and their businesses grow and the off-pitch story becomes as important to what happens on matchday, the sporting business need to have appropriate safeguarding and be prepared for the subsequent media backlash from any story.
Another ongoing saga across the back pages involves Derby County who are facing a protracted arbitration with their former captain Richard Keogh after his contract was terminated for gross misconduct following a car crash on a night out with two team-mates. Even though Keogh wasn't driving the car and has not been charged with any crime, Derby have decided that his off-field behaviour warranted a pay-cut and his contract terminated. The fall out from this story stings for football fans as Keogh has been a long-time servant at the club.
The off-pitch business dealings for any club whether that be in football, rugby, cricket or any other sport have never been more heavily scrutinised in the media spotlight. Making sure the business has planned for any eventuality or crisis can pay dividend in the long-term. Often after a crisis, rebuilding a reputation through the media is the only way to communicate the club's values and ensure brand and commercial partnerships continue to grow and flourish.
If you have a sports business and would like to discuss how PR could be of assistance to you, then please get in touch and speak to a member of our award-winning team.
Off the pitch – looking to gain that extra yard
2019 has been a monumental year in terms of news prompted by the global climate emergency. From Extinction Rebellion protests shutting down cities around the world, to Greta Thunberg crossing the Atlantic Ocean via boat from the UK to New York, it's clear that issues around climate change are now fully in the public conscience.
That in turn puts sustainability firmly on the business agenda. Consumer habits are changing, and people are voting with their wallets – choosing to support products and services that have a positive impact on the world. For many businesses this means improving their operational and employee models and reviewing sustainability targets. For others – it means prioritising positive impact and action now.
Many disruptors and new market entrants have had the advantage of building their business around sustainability from day one, but a surprising breadth of businesses are making change happen…. Enter the B Corp.
Certified B Corporations (B Corps for short) are businesses who consider their social and environmental impact as much as their financial returns.
Businesses such as Innocent Drinks and Patagonia Works have seen the value in this certification. With Jamie Oliver recently announcing that he was creating a B Corp and a rise in the number of UK businesses applying for the certification, it's a good time to look into what these new socially and environmentally conscious business are trying to achieve and how they can communicate their goals, successes and operational-overhauls.
What is a B Corp?
B Corps are businesses that take a keen interest in social and environmental performance as part of the core day to day running of a business. Sustainability is rooted firmly in these business' ethos and operations. The B Corps concept was established in 2007 in the US by an independent business that was offering certifications to businesses that wanted to do more than run a company purely focussed on profit.
B Corps want to provoke a cultural shift within the business community to show the power that businesses have in enacting positive change on society and the world. These businesses come from all different industries and have different ways that they want to improve the environment and society, from tech based business Winnow which helps reduce food waste for chefs, to The PHA Groups own client Ethique, which wants to rid the world of plastic waste through its own beauty products.
The non-profit company B Lab, which awards the certification, wants to show that businesses do have the power to affect real change and how this can be achieved- through reducing inequality, improving the environment and nurturing strong communities.
For a business to become a certified B Corp, it must complete an assessment which evaluates the company's entire social and environmental performance. This assessment investigates every process within a business, from the supply chain creation of a product to the employee benefits and environmental programs a business has within a head office. The process is rigorous, but businesses are seeing the positive effects maintaining and creating different community and environmental initiatives can have on workers and also on a business's ethos.
Why is it growing?
There are currently over 3,000 B Corps across 64 countries and within 150 different industries. Within the UK, there are now 217 certified B Corps including The Cheeky Panda and Able & Co.
Research last year found that B Corp certified businesses were growing 28 times faster than the average business, while 48% of B Corps found that this certificate is seen to be an attractive proposition for prospective employees.
With 75% of British consumers adopting ethical shopping habits, this conscious consumer factor is also a key reason why businesses are changing their ways of working to achieve the B Corp status.
This certification is also a perfect opportunity to communicate a business's message to the press, through awards, thought leadership articles and case studies. New Belgium Brewing in the US has been a certified B Corp since 2013 and has continually pushed to improve its environmental and social impact. Since then, the company has been awarded and recognised as Wall Street Journal's best small businesses and is consistently part of the "Best for the world honouree list" which awards the top B Corps all around the world. Awards are just one tactic that B Corps can use to raise awareness of the need for sustainability action – and how they have chosen to approach it.
The certificate also allows businesses to collaborate more closely, with regular events for B Corps to speak to each other and share knowledge – all with a shared goal. All these reasons have meant that more businesses are looking to change the way they conduct themselves so that they can become a B Corp.
As previously mentioned, Jamie Oliver recently announced that his next venture would be around creating a B Corp. PR stunt or not, it has shone a light on B Corps to businesses that may have not realised this was a possibility and could help to see a further increase in applications to become a B Corp in the following year.
As consumers continue to ask for more from a business and as businesses try to differentiate themselves to competitors, the B Corp certificate gives businesses an advantage to communicate with consumers around the measures and initiatives they invest in to remain at the forefront of social and environmental change. In changing end to end processes to achieve B Corp certification, businesses are understanding the importance that they have in creating an improved social and environmental world. As the public conscience around the climate emergency increases, businesses must change and they need to communicate that clearly, loudly and effectively to consumers.
B Corps are re-shaping the priorities of businesses
Takumi, the influencer marketing service is on a mission to educate brands, marketers and creative agencies about how to successfully execute and measure influencer marketing campaigns at scale – in a rapidly changing marketplace.
The PHA Group's communications goal is to differentiate Takumi as the influencer experts and anti-fraud leaders of choice, grabbing the attention of a young professional audience of marketers, brands and creative agencies across the UK.
Many brands think the more followers an influencer has, the better the results are. But the size of an influencers' following is not a valid metric for success, and fraud is on the increase, costing brands an estimated $750m globally in wastage every year – something Takumi is trying to tackle.
So how can you take the issues of marketing ROI and budget fraud into the mainstream, and grab the attention of this culturally attune audience? Align it with the most addictive trend in UK entertainment this summer: Love Island.
Our strategy:
June 2019: Love Island was back, gripping the nation once again.
The PHA Group and Takumi took advantage of its service's unparalleled fraud detection technology to analyse the followers of this year's first 17 Love Island contestants. The contestant followers' numbers range from 30,000 to just under a million, but we wanted to know how any of these followers were 'real' and therefore potentially valuable to brands. The data-dive assessed the activity, engagement and profiles of the contestants' followers using artificial intelligence-powered analytics and machine learning.
Once we had the data set for each contestant, the results are ranked from most to least fake follower percentages, along with analysis and insight from Takumi's CEO.
The team waited until an uneventful eviction night to pitch the data release – titled using an eye-catching Love Island pun – and through a highly segmented media strategy that leveraged contacts across marketing and PR, national media and online lifestyle press to secure news and feature coverage. To ensure we also maximised this zeitgeist opportunity, we took Takumi's data to entertainment and showbiz reporters who we wouldn't typically speak to, but who we knew would be read by our target audience and could raise mass-awareness of potential influencer fraud.
The result:
Over the following days after the sell-in, the team delivered huge exposure for Takumi and the issue of influencer fraud; 15 pieces of coverage including 4 national articles, as well as 6 linkbacks to the Takumi website from titles with an average domain authority of 69, including Metro online (DA 92).
Takumi's coverage was appearing high up in the UK Google News search rankings for 'Instagram', a huge win for the client. Takumi also saw a 40% spike in organic website traffic in the week of the campaign and a 25% increase in click-throughs.
The stories were also resonating with clients – multiple emails came into the team from clients commending them on the 'expose' story. It caused such a stir in the industry that competitors and social media leaders even tried to get in on the action, responding on LinkedIn.
The goal of this campaign was to remind brands that they need to be more careful when working with influencers, urging people to assess the success of influencer partnerships and vetting using more than just vanity metric such a follower numbers and reach.
Takumi: Using pop culture to highlight a dominant industry challenge
The last decade has shown that cutting-edge innovation and tech solutions have been a welcomed addition to industries such as recruitment or banking. Technology has permitted tasks and processes to become automated and allowed individuals to focus their attention on more pressing matters.
One industry which has been slower to embrace technological advances is the legal sector, but with a recent sharp rise of legal tech businesses emerging, it seems it's only a matter of time until the legal sector makes the switch and commits to innovation and technology just like the aforementioned industries did before them.
One pocket of legal tech which has seen a sharp development is legal management platforms which help to log enquiries, manage current clients and include billing for both lawyers and law firms. Here's our five to watch out for.
Meet the pioneering business who is helping lawyers deliver a better service to their clients. Zaliet allows clients and lawyers to connect and provide one central hub. Clients are then able to communicate and work with a law firm no matter the hour or day. Zaliet created the concept of a service portal, where you and the client can gain access to phone numbers, access document, book appointments and pay their bills.
From within the hub, law firms can also access prospective clients, log calls, emails and update the client's status, so lawyers know exactly when they are due to follow up.
With a similar process to how Zaliet functions, lawsyst is an all-in-one legal case management system to help law firms and individuals stay on top of their enquiries. One key feature of lawsyst is the integrated phone system which allows users to receive and make calls with a click of a button and simultaneously allows voice memos to be attached to inbound leads.
The sophisticated interface allows fee flexibility, so whether it's a fixed fee, agreed fee or an hourly rate charge you can tailor the quote and response to the client.
Established back in 2014, originally Perfect Portal was a budding concept which delivered immediate quotes to prospective clients, nowadays Perfect Portal has formed into a business management system that services almost 600 law firms with offices in both the UK and Australia.
Check out the quote functions in Perfect Portal which range from fully customizable quick quote calculators, allowing clients to obtain an immediate quote to more personalised branded quotes which require a higher level of detail and input.
Welcome to one of the most secure places on the cloud to store, sync and share files easily.
Like global messaging service Whatsapp, Tresorit uses end-to-end encryption software which prevents data being read or secretly modified, only the intended user and who they decide to share the document or information with can read the files – ideal for an industry inundated with confidential documents.
Not even Tesorit themselves can access your files thanks to their zero-knowledge policy.
As an extra safety precaution against potential hackers, Tresorit don't have access to your encryption keys or to the personal data you manage in your files, meaning if the servers were hacked your information and data would be safe.
Although it isn't limited to just the legal industry, we thought Keepabl was too good not to include. With notable high-profile examples such as British Airways and hotel chain, Marriott being fined due to severe GDPR data breaches, businesses need to be doing more to make sure their systems are safe and secure.
The computer software system provides the remedy for GDPR headaches up and down the country for both public and private organisations. With guided help and data map analysis and article 30 records, Keepabl have simplified the process of staying compliant.
Providing great insight and direction is their founder and CEO, Robert Baugh who spent 13 years as General Counsel for mid-market organisations, specifically implementing compliance programs fitted with complex regulations.
If you're a B2B business or a legal firm looking to refine your UK media strategy and interested in finding out how we can help raise your profile, please get in touch today.
Tech driven management tools law firms should check out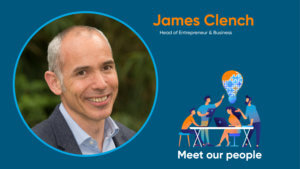 How did you find the transition from journalist to PR?
I was quite daunted at the prospect of changing industries having worked as a journalist for so many years. I had transferable skills – concise writing, news sense, developing contacts, working to deadlines, managing teams – but suspected I had a lot to learn. I was right about that! When I was a journalist, I understood part of the PR world but not the whole picture. I think the major concern for most PR agencies hiring former journalists is how they will form relationships with clients and how they will get to grips with the commercial aspects of the business. Both of those are elements of the job that I've enjoyed hugely. I do miss some aspects of my former industry – especially the buzz of a big breaking news story – but derive real satisfaction from helping clients navigate the media.
What attracted you to working in public relations?
A new challenge; a chance to develop new skills; seeing things from the other side of the fence; working in a more commercial environment; making use of a network built up over years; and a more flexible approach to working.
From your point of view, what does your journalism background add to the mix?
The most obvious added value is contacts. When I was a journalist, I never actively sought to build a network of fellow journalists. But having spent a year training at a good journalism college, nearly a decade reporting on general news, a year as a royal correspondent and five years in different news editing roles including head of news at The Sun, that network built itself.
Having an understanding of how the media works is helpful. An experienced ex journalist should know why a story is a story; what influences determine whether a story ends up as a splash or gets spiked; why it makes sense to pitch some stories exclusively and others all round; and why it might be sensible to pitch a story to land for the Tuesday after a Bank Holiday.  Ex journalists should have the ability to find the sweet spot where a client's message meets a journalist's interest.
Journalists need to develop a can-do attitude to survive in the media. Reporters are often given very difficult briefs to be achieved in very tight deadlines and must think on their feet. That's a good skill to have in most industries. News editors have to think strategically about a variety of issues: where to move reporters; how personalities might fit to particular stories; managing a big story over days or weeks; thinking about what rival media are doing. That strategic thinking sets you in good stead for running a PR team.
You head up our entrepreneur and business sector, what do you find most compelling about the clients you work with?
All of the clients I work with have been successful in business and it is fascinating to learn about their journey to the top. I remember being a trainee journalist and sitting in a seminar run by BBC sports journalist Rob Nothman. He boiled down the essence of interviewing sports stars by saying "You want to know what's going on in here… [bangs his fist on his heart]… and here [points to his head]." For me, the same is true of business leaders. I want to know what inspired them, what motivates them, how they keep going, how they inspire others. I want to know what is going on in the heart and in the head. And from there, my team can develop authentic personal profiles and get to the essence of the brand.
What do you think sets PHA's PR services apart from other agencies?
Media relations and crisis management are two service offerings where we have a great story to tell. We can speak directly with journalists and editors to put across our clients' viewpoint because of our longstanding relationships.
Our strength is also in our balance. Alongside ex journalists, we have exceptional leaders in the business who have worked at every level of PR at PHA and have developed a wealth of experience, ideas and industry knowledge. The culture of the agency means we all work together to get the best for clients. Our delivery level is phenomenal as a result.
What advice would you give a corporate organisation or business leader who is potentially looking for PR services?
Think carefully about what you want to achieve from PR. Is it brand awareness, protecting your reputation, building your personal profile as a leader… or all of the above? Being specific about your goals will lead to better results.
And when it comes to making a decision on hiring an agency, ask to meet all of the team who will work on your account. I'm always impressed by the depth of talent we have at PHA and I'm confident a potential client will have the same reaction.
If you would like to find out how PR can connect you with the right audience for your business then please get in touch with us today.
Meet our people; James Clench
This week ExCeL London will be hosting the Europe CBD Expo, showcasing leading international brands, senior level insights and global scientific research across all sectors of the CBD, Cannabinoids and Medicinal Cannabis industry.
With 30 speakers and over 80 exhibitors, it would be impossible to see it all, so we've listed four entrepreneurial speakers you should look out for on your visit.
Patrick Morton, Cannabis Invest UK
Patrick Morton quit his investment banking analyst job to co-found Cannabis Invest UK, an organisation that connects global cannabis companies with investors in Europe and the UK. The company has set up conferences that have featured CEOs of in excess of $40 billion of the global industry since its founding in 2017.
Prior to joining the cannabis industry, Patrick spent 13 years in the investment banking industry, primarily as an equity research analyst with RBC Capital Markets and the Macquarie Group. He holds a BComm from McGill University and is a CFA charterholder.
At the expo Patrick will be talking about investing in CBD, particularly where it comes to cultivation, product development, branding and distribution.
Dr. Dani Gordon is the CEO & Co-founder of UltraResilience.com, a double board-certified medical doctor, writer and speaker. She is a leading specialist in clinical cannabis medicine and in mid-2018 moved to London to train the UK's first cannabis medicine specialist physicians.
She developed a leading online cannabis medicine physician training program, helped set up the UK's first cannabis medicine clinics and became a founding member of the UK Medical Cannabis Clinicians Society (MCCS), delivering the MCCS guidelines to 10 Downing Street.
Dr. Dani treats thousands of patients and clients with burnout, chronic fatigue, women's health and stress related issues, and this week will be speaking about 'CBD & Cannabinoids for Everyone'.
Oliver Zugel is the CEO and Founder of Foliumed, a licenced producer of medical-grade cannabis extracts and products for the health & wellness consumer. Foliumed organically grows its own, proprietary strains of cannabis in Colombia, and operates an extraction facility complying to international standards.
Prior to entering the cannabis space, Oliver was CEO of several international gaming companies and a Partner at Michael Porter´s Monitor Group, a leading strategy consulting firm. Oliver holds a First-Class Honours Degree from London School of Economics.
Oliver will be delivering a talk entitled: Making CBD, Cannabinoids and Medicinal Cannabis affordable: How Emerging Markets will disrupt the global supply chain.
Named Entrepreneur of the Week by the Direct Cannabis Network, Jasmin Thomas' London-based skincare brand Ohana CBD grew out of a personal need. She was diagnosed with Multiple Sclerosis in 2015, and eventually discovered that CBD oil eased a lot of her painful symptoms.
From there she started to create her own recipes and has since turned these concoctions into a successful Europe-wide business. Ohana is a natural lifestyle brand offering a CBD-infused skincare range, recipes and updates on the benefits of cannabinoids.
Jasmin will be sitting on a panel entitled Women – The Future of Cannabis. She has previously spoken out about the growing role of women in the expanding CBD industry, and, alongside the UN's official delegate for cannabis policy, cofounded the Entourage Network, a platform for women to engage, empower and explore opportunities within the CBD market.
At The PHA Group, we have an established track record of creating and managing a strong, positive reputation for companies as well as raising the profile of CEOs, industry innovators and their pioneering work. If you'd like to raise your profile in a positive way get in touch with our award-winning team today.
Speakers not to miss at the Europe CBD Expo
If you're looking for a list of movers and shakers in business, look no further than the Startups 100 list. It's the go-to guide for businesses that are really making waves.
We've picked our top five brands to keep an eye on over the next 12 months.
App-based challenger banks have attracted the biggest buzz in the tech world for a few years now, but there's a new player in the game: Soldo, a smart bank for businesses.
Offering prepaid cards for employees, Soldo allows the finance team to easily move funds between cards, set up rules for spending and even turn the card off. My favourite feature? The ability to generate expense reports. Founder Carlo Gualandri and his team really have thought of everything.
The Cheeky Panda has developed a range of sustainable and health conscious tissues, toilet paper, wipes and kitchen roll made from bamboo. The brand also offers a plastic-free line and its tissues were the first in the UK to be vegan registered.
With consumers becoming far more thoughtful about their purchasing power, The Cheeky Panda's products are number one bestseller on Amazon and the brand has gained support from the likes of Richard Branson, Joanna Lumley and Judi Dench.
Set up by successful entrepreneurs Julie Chen and Chris Forbes who are dedicated to preserving our natural environment, it's no surprise that The Cheeky Panda has achieved a valuation of £25 million in just three years!
Is there anything more arduous than finding flatmates and moving to a new house? Ideal Flatmate brings the technology underpinning dating apps like Tinder and applies it to finding your perfect roommate.
Rather than criticising millennials' penchant for smashed avocado, founders Tom Gatzen and Robert Imonikhe recognised the (seemingly revolutionary) notion that you might want to share common interests – and cleaning habits – with your roomies. And it's working – the app receives 300,000 flatmates and 10,000 property uploads every month.
If renting a room in a messy shared house for all of eternity is the epitome of being millennial, then investing is surely the least millennial activity? But Freetrade is here to change that.
A challenger stockbroker, Freetrade opens investing to everyone. It eliminates exorbitant stockbrokers' fees, instead provides its customers with zero fees for basic trades.
Taking cues from next-generation online banks, Freetrade keeps overheads low by keeping systems smart and a lack of physical outlets. It's also FCA regulated for extra peace of mind.
Founder and CEO Adam Dodds has driven the company's massive growth, amassing nearly 300,000 users (80% of which are millennials) and raising £7m, including £1m in just 77 seconds.
Healthtech is the next frontier for artificial intelligence, and VET-AI is ensuring our pets benefit from these advances too – and says it's the first company in the world to do so.
Founded by tech expert Paul Hallett and vet Robert Dawson, VET-AI has launched an app called Joii, which offers a triage system powered by AI. It's so smart it can "think like a vet" by factoring in variables like the pet's history and the risk of misdiagnosis. Pet owners will then receive tailored recommendations, whether that's basic advice or a video call with a vet.
Despite the app launching in May, the company has already secured £1 million investment and has relationships with 18 global animal health companies, making it one to watch!
Whether you're targeting millennials or retirees, eco warriors or puppy parents, our award-winning team is enthusiastic about working with forward-thinking brands ready to make their mark on an industry. If you're ready to build brand awareness in the media, get in touch with us today.
Startups 100: Top five brands to watch in 2019
Britain has never had such a thriving start-up scene. In 2015, the think tank Centre for Entrepreneurs identified a record 608,000 such businesses. Growth has continued despite any lingering uncertainty surrounding Brexit, and the number of new companies registered in the UK last year rose by 5.7% to a total of 660,000.
The positive numbers may be attributed to government-sponsored initiatives. These include StartUp Britain, a campaign launched after the financial crisis in 2011 to increase tax breaks for investors and owners of small businesses, or the Start Up Loans scheme, which has handled more than £300m of loans since its launch in 2012.
However, the boom in UK start-ups is also down to the people behind them and their determination, passion and intelligence. It's not just about the economic conditions in which their businesses have been able to grow.
Following the launch of Startups' Top 100 list, we looked at some of the entrepreneurs behind the most exciting new businesses in the country:
Chris Elrin and Ben Saul-Garner, Attachment
Founded in 2017, by serial entrepreneur Ben Saul Garner – now on his third venture – and Chris Elrin – a media expert with more than a decade of experience at ITV, MediaCom and Universal Group – Attachment is now the fastest growing entertainment agency in Europe.
Combining their unique blend of skills and industry expertise, Ben and Chris saw the opportunity to design and develop an entertainment company that works with talent and brands to create deep connections in music and entertainment. At a time when media organisations are being interrogated with questions of authenticity, Attachment is making it easier to create more genuine and engaging brand collaborations and partnerships.  Ben and Chris' refreshingly transparent approach to the market has helped accelerate Attachment's growth encouraging well-known brands including Google, Airbnb, ASOS, and Unilever and entertainers such as James Corden, Rita Ora and Lady Gaga to collaborate. Featuring 37th in Start-up's Top 100 list, it's no surprise that Attachment is the highest ranked business in the media and communications sector.
Merlie Calvert, Farillio
Legal bills are an expensive headache for SMEs, costing around £13.6bn a year. Merlie Calvert, a qualified lawyer, spotted a gap in the market. She set up an SME of her own with the aim of helping small businesses cut legal costs and streamline day-to-day administrative tasks. Farillio, a legaltech start-up, was born.
With more than 20 years of experience as a lawyer, and having set up two businesses, Merlie is perfectly placed to help guide her peers through their own start-up journeys. Farillio now has 12 employees in total, several of whom have run their own companies in the past.
Ibi Thomson, Issoria
Ibi turned down several venture-capitalist investments offers for his change management hub Issoria including from James Caan of Dragons' Den, instead preferring to retain an agile, employee-owned start-up model. The approach has brought success, with Issoria's network of global businesses consultants now serving over 5,000 firms of all sizes across 100 countries including the likes of Nestle, G4S, Jaguar and multi-year service agreements with a number of FTSE100 and Fortune 500 companies. Backed by the tools, high-quality customer support and expertise across several different industries, Issoria boasts an ability to offer each client a bespoke approach without compromising on quality.
Ibi has no plans of slowing down Issoria's growth either, announcing his ambitions to serve half of the world's largest companies by 2030 in a recent interview.
Alexandra Isenegger, Linkilaw
Alexandra founded Linkilaw back in 2015 as a legaltech start-up to help small businesses across the country source advice for everyday legal documents. Using a digital-first approach, business owners can connect with one of 500 pre-vetted lawyers and, combined with a relationship management tool, can be assured of the best possible legal support that's right for them.
Based on her own vast experiences in law and as a business consultant and mentor, Isenegger is perfectly placed to ensure Linkilaw's service is fast, practical and affordable. Her and the business's huge potential has secured coverage in TechCrunch and HuffPost already, helping to seal her place in the Law and Policy stream of Forbes' 30 Under 30 list.
Collectively raising almost £1 billion, the 2019 Start-ups' Top 100 can aspire to follow in the footsteps of other household names previously shortlisted, including Deliveroo, Zoopla and Monzo. With their reputations enhanced and awareness among the business community increased, now is the perfect time for the entrepreneurs behind the brand names to use personal PR to tell their incredible entrepreneurial stories and growth journeys, share their successes and attract new business.
If you're a start-up looking for PR and media support, please get in touch today to find out how we can support you long-term.
Startups 100: Our pick of the best entrepreneurs