In the UK alone, more than  3/4 of children between the ages of 10 to 12 have their own social media accounts. So, 21st-century adults entering the complex world of parenthood face a hurdle that has yet to be a concern for said group – protecting your children from the threat of adult content, unfiltered comments, cyberbullying, identity theft and predators. A rather large ask in this social media-obsessed society.
Luckily for parents up and down the country, help is at hand. Rather than risking the 'FOMO' backlash from your kids, you can now rely on safer social media alternatives that allow kids to be kids, socialising, sharing and chatting, just without all the risks.
We look at social network alternatives for young people, built with safety and age-appropriate socialising in mind.
Whilst most of us were climbing trees and rushing home to watch Art Attack after school during our adolescent years, in 2013, 12-year-old Zach Marks was casually founding the social media platform, Grom Social, which now boasts 13 million users across 200 countries. Successfully making us feel like our teenage days were somewhat inadequate, Zach has also managed to create a platform that tackles issues that often affect young people using social media; bullying and a lack of safety. Each user interacts with other 'GromAtars', and with the site being monitored 24/7, if and when someone tries to post something inappropriate, a GromAtar will stop them and explain why the behaviour will not be tolerated. This concept of learning from 'peers' rather than seemingly out of touch parents is a brilliant way of getting through to kids, without patronising them. Parents also receive regular emails detailing their child's online activity.
Launched in 2001, Kidzworld is now the largest independent website for young people in the world and is hailed as a safe place where kids can enjoy, explore and learn. The focus on education is paramount for this platform, so Kidzworld is often popular with teachers, as it gives them engaging resources and conversation points to use in the classroom. One great feature is the 'Dear Dish-It' advice blog, which acts as a forum for kids to ask for personal advice about self-esteem issues, relationships, bullying, peer pressure and everything in between.
Franktown Rocks are all about having fun and socialising through games. It incorporates a multiplayer online game for kids between the ages of 8-12. You can create your own characters, interact and chat with other characters all at once. Franktown is unique in that you can not only play games together but can also make music, complete quests and watch videos. There is also a handy area for parents, answering any questions regarding safety that they may have.
ChatFOSS is a safe place where you can chat with your friends online. You can do all the things you do on other social media apps, but with ChatFOSS you always know with whom you are chatting, and strangers cannot contact you. Even better, the app gives you control of what you share. There is no need to share everything with everyone! Strangers cannot look for you, follow you or find you, only your friends on ChatFOSS will know you have an account. A great app for children where parents can be reassured that no strangers would get in touch with their little ones or people they don't want to speak to can't.
PopJam is a platform for 7 – 12-year olds, where you can create and share art, photos and much more. You can also watch specially selected videos, take epic quizzes, play games, discover and follow all the stuff you love! There's a community of friendly and creative PopJammers who all have their own profiles.
Children using PopJam can't share personal information and can't use private chat to communicate with people. PopJam is committed to online safety and child protection, they cooperate with third party companies such as CEOP (Child Exploitation and Online Protection Centre) and the NSPCC, to ensure children are safe using the platform.
Is your brand in need of a PR or social strategy? Why not get in contact with us today to see how we can help you get ahead of your competitors and gain exposure in new markets.
Top social media websites that will keep your kids safe online
Life has changed considerably over the past few weeks, but the world keeps on turning, especially for those families out there that are expecting a new arrival or have children to care for.
Now, more than ever, parents are worried about making sure they provide their baby with the right nutrition and goodness their little one needs. To save parents and carers some time amidst this chaotic world, we've picked some great organic baby food brands that will be sure to satisfy your baby and help the planet too.
Founded by London based mother of two, Jade Ireland, Bellota Baby is driven by a desire to create fresh, organic meals and snacks, packaged in non-toxic, recyclable packaging.
Launched in 2019, Bellota Baby is a new concept in fresh, nutritionally balanced, plant-based baby and toddler food for busy parents who have become frustrated at the lack of natural infant foods currently on the market.
The brand's quick growth and demand has allowed the delivery reach to be expanded and a national retail was rolled out in 2020 offering next day delivery across the UK.
All products come in Bellota Baby's signature glass jars and bottles, developed with nutritionist and weaning expert Mary van der Westhuizen. The range uses only the finest natural and organic produce using nature's larder as the source of ingredients.
Ella's Kitchen has a mission to improve children's lives through developing healthy relationships with food. The Henley-based brand was founded back in 2006 and has since grown to over 200 products; baby and toddler food, smoothies, snack ranges and more, all featuring 100% organic ingredients.
Most importantly, Ella's Kitchen products contain no added sugar, salt or water. No additives, e-numbers or GM products.
The baby brand is also working hard to protect our planet. They have increased their green credentials by launching 'EllaCycle', a scheme which aims to help parents learn how they can recycle and reuse all the different types of Ella's Kitchen packaging.
Unlike the super-processed alternatives which dominate the market, none of the meals Little Tummy make are ever heat-treated. Instead, they use a cold-pressure-method which is known as high-pressure-processing, or HPP (technical stuff!). This allows the food to retain essential vitamins, textures and flavours from the fresh ingredients used.
Little Tummy have also made all of their plastic pots 100% recyclable, as well as BPA and aluminum free and when it comes time to delivering them, they're safely insulated with recycled paper. Nice.
Piccolo's founder, Cat, learnt about good food from her Mediterranean roots where she picked up everything she knows at the kitchen table as a little girl. After her daughter, Juliet, arrived on the scene, Cat and her husband Max, decided on the path to wholesome and sustainable food for babies and kids. And that's where Piccolo came in.
Starting with only six products and now packing over 40, consumers can pick up Piccolo products nationwide and increasingly around the world too.
Piccolo's website offers formula milk, baby food, recipes and advice on healthy eating and weaning and 10% of their profits go to charities helping local families. Pretty good, right?
Mother and daughter duo, Blake and Melissa, joined forces with an aim to create a homemade baby meal delivery service to ensure that busy parents no longer have to sacrifice tasty, homemade food for the ease of mass produced, shop bought pouches.
Sweet Pea Spoons offer fresh, handmade and nutritionist approved baby meals delivered to consumers door.
The website offers an easy step-by-step plan where customers explain a little bit about their baby and Sweet Pea Spoons create the perfect plan, cook and deliver the nutritionist-approved meals, already frozen.
Could your brand do with a new PR or a communications strategy during these turbulent times? Why not get in touch to find out how our award-winning consumer team can help you.
Top organic baby food brands to try
The parenting and baby care market is ever relevant and continuously expanding with a variety of new brands and services available to parents each year. From sustainable baby clothing and accessories to the latest tech gadgets assisting women during their pregnancy, how can these brands successfully engage with their target audience in an increasingly competitive arena?
To maximise media cut through, it's crucial that parenting and baby brands have a clear strategy in place and are willing to be flexible and adapt their approach when needed. Brands should also be conscious of the changing media landscape, which has seen a noticeable shift from print to digital in recent years. It's therefore essential for brands to understand how to appropriately engage with the parenting community via social media, blogs, and influencers as well as print media.
Here we share our top tips on how parenting and baby care brands can secure positive coverage and maximise engagement with their target audience:
Advice-led feature generation
The news agenda is constantly changing and with the current focus on the Coronavirus pandemic, there are more challenges when it comes to gaining traction, particularly in national news media titles. It's therefore important for brands to keep their finger on the pulse, consistently monitoring the news agenda in order to identify any opportunities.
Parenting and national media is particularly receptive to advice-led features given that their audience is keen for advice as they navigate pregnancy or parenthood for the first time. For example, offering expert advice or commentary from brand founders on current trends, relevant news stories or issues can be a great way to secure educational thought leadership articles, as well as increasing brand awareness whilst boosting credibility.
Influencer engagement
Social media is hugely significant for brands wanting to reach their target audience, therefore engaging with the parenting community via influencers is key for parenting and baby care brands!
Engaging with parenting influencers doesn't necessarily mean only working with those that have a huge following. Micro-influencers who have an organic and engaged audience base who look to them for trusted advice and recommendations can be just as, and if not more effective.
There are numerous ways to work with parenting influencers, including organic gifting which involves offering products or services for review. This is a great way to introduce the brand and build up a genuine relationship with the influencer. Another way to work with parenting influencers is on a sponsored basis. This allows the brand more input on content, ensuring key brand information and messaging is conveyed.
Celebrity ambassadors
Authentic brand endorsement from celebrity mums and dads can be hugely powerful for parenting and baby brands. Enlisting the support of celebrities can do wonders for visibility as well as elevating the brand.
Not only do celebrities provide the opportunity for brands to tap into a large engaged audience base through social media, they can also provide multiple coverage opportunities if they have a strong media appeal. It's key for brands considering working with a celebrity ambassador to identify celebrities who are relatable, have a positive reputation, are relevant to the brand, engaged with the product or service they will be promoting, as well as resonating with their target parenting audience.
Brands can successfully work with celebrities in several ways, such as recruiting a celebrity ambassador for the brand. This role could require the celebrity to act as the face of the brand, endorsing the brand in the media, on their social media channels, taking part in photoshoots or providing expert commentary on behalf of the brand.
Additionally, it's always worth approaching parenting or pregnant celebrities, offering complementary products or services to try that may appeal to them, which can lead to positive social media coverage endorsing the brand. This is a great way to build up a genuine fan base amongst parenting celebrities as well as amplifying brand reach and awareness.
Parenting and baby care brands can, therefore, look to achieve great success with a 360 strategy in place. This should encompass an always-on proactive and reactive press office, as well as a considered approach to influencer and celebrity engagement.
If you would like to find out how our specialist team can support you and your business get in touch today. Our experienced professionals are on hand to ensure you cut-through in the UK media landscape.
How parenting brands can achieve cut through when the media is dominated by global news
Isolation, social distancing, working from home. We've heard these phrases in excess over the past few weeks, but how can we make a challenging situation better? Let's focus on our health.
It seems that with the new lock-down rules, many people have a renewed determination to get to grips with their health goals. Not least because there is a pandemic, but also because we underestimate the need to go outside and move our bodies.
So whilst the world seems to have stopped, we've found some amazing juice brands that are still delivering to your door during lock-down. We recommend you give them a go.
Juice Master Delivered is the brainchild of Jason Vale (or The Juice Master to those in the know) back in 2012. Rather than promising weight loss, the five-day plan is an introduction to the benefits of juicing and pledges to create a lifelong habit opposed to a quick fix.
The juices arrive frozen to keep nutrients locked in but also offer flexibility enabling you to defrost when, and how many, you want. Juice Master Delivered aims to support consumers during the whole process and some plans come with ginger shots, soups, snack bars and a book on juicing for use after the plan.
Juice Master Delivers anywhere in the UK, perfect even for those in remote isolation! If you feel like having a health kick, this is the one for you.
https://www.instagram.com/p/B-WfkSFhNBg/?utm_source=ig_web_copy_link
Presscription don't use HPP (high pressure pasteurisation) to extend the shelf-life of its juices, so if you order a five-day cleanse you'll get two separate deliveries, meaning everything stays super-fresh. Glass bottles are numbered so you know which order to drink them in and they can be picked up and reused once done.
PRESScription provides a booklet with pre- and post-cleanse guidance, as well as a schedule for which day to consume your juice. Each bottle's label also details the health benefits of its contents, so you know all the advantages from each one.
We love the sustainability of the bottles just as much as the juice inside, so these guys are a big win for us.
Founded in 2014 PRESS now runs two retail stores, an online delivery service and works with over 700 independent stockists all over the UK.
Whilst living in LA and NYC respectively, PRESS co-founders Georgie and Ed developed a love for cold-pressed juice as a healthy part of their diets. They brought the concept back to London and sold their first juices out of a bathtub in Old Street tube station.
Sourcing the highest quality fruit and veg from G.A.P. Global certified farms, (including the wonky ones), PRESS delivers consistent, quality products that are safe, ethically sourced and set the standard for environmentally conscious farming practices.
Added bonus, their bottles are now made from 75% recycled plastic (rPET) and 25% bio plastic (made from sugar cane rather than fossil fuels) with a long-term aim to create a completely carbon neutral supply chain. These bottles are good inside and out. Oh, they also have a healthy grocery delivery service now too. What is it they don't do?
https://www.facebook.com/presslondon/videos/793132914517834/
Established in 2013, Juice Warrior was set up by a couple who decided to turn their daily health ritual into a career. The Juice Warrior team were inspired to create a company that did things differently – creating nutritious, delicious and clean plant-fuelled products that are good for both consumers and the planet.
Committed to using organic produce all juices are carefully formulated by nutritional experts and are never further processed, pasteurized or have anything unnecessary added.
Juice Warrior don't use HPP or any other procedures that extend shelf life. Their motto: fresh juice isn't meant to last! And we couldn't agree more.
B.Fresh are British farmers based in Shropshire and surrounded by fields of leafy greens. For three generations, the Maddocks family have been farming, so they know their produce, and now they use that same farm to press and bottle their juices.
B.Fresh grow what they can, and then sourcesthe rest from growers they know. They provide a selection of cold pressed juices, smoothies & shots aiming to get more fruit and veg into people, easily & without making a fuss. It's good sense, bottled.
https://www.instagram.com/p/B9r0DrtJPCD/?utm_source=ig_web_copy_link
Does your brand need help with a PR or a social media strategy? Why not get in touch to find out how our award-winning consumer team can help you.
Best juice cleanses to keep immune and happy during isolation
As isolation and social distancing continues panicked shoppers are clearing store shelves of antibac, toilet roll and alcohol, but another shortage comes in form of tampons, pads and female hygiene products.
Stigma already stops many women talking and asking for these products, so what can we do amid these unprecedented times?
Firstly, don't panic. We're all in this together. Secondly, why not take this opportunity to try a new method? Many of us are aware of the devastating effects regular sanitary products have on the environment so why not try reusable pads and menstrual cups?
These products may seem daunting to some so utilise trying these whilst in the comfort of your own home. There are many sustainable sanitary products emerging on the market as environmental awareness increases all over the world. We've looked at the different options available to you.
Menstrual Cups
Menstrual cups have been around since the 1930s but have recently come to people's attention along with environmental awareness. The cups massively reduce the waste produced from your period. They are generally made from medical grade silicon, as opposed to the original rubber cup, and can collect blood for up to 12 hours, depending on the brand.
Mooncup® are the Tampax® of all menstrual cups. They created the first medical grade silicone menstrual cup in the world. The cups are clear because Mooncup® did not want to add any artificial colourings. Not only is the Mooncup a great way of being sustainable, it's also a good way to save money, as you can keep it for up to six to eight months and you won't need to spend money on anything else.
The collaboration Monki X Lunette X The Cup released a menstrual cup in the effort to end period stigma, going by the slogan "Periods are cool. Period". 5000 of their menstrual cups will be donated to underprivileged girls in Kenya who do not have the access to menstrual care and education surrounding menstruation through The Cup Foundation. The cup comes in two sizes for light and heavy flow and is now available in Monki stores and online.
The Organic Cup is free of bleach, perfume, glue, lotion and basically anything else that should not be going into your body. The organic cup has won "Product of the Year" twice and claims that a cup should last you up to 10 years. Their website gives in-depth detail on how to use a menstrual cup, including a video showing demonstrations with models. The brand also runs community projects and works with organisations. An example of some of Organic Cup's work is an initiative called Taboo which explores the implications women and girls face across the world when they have their periods. Questions such as: why are girls in Nepal not allowed to leave their huts when they are menstruating? Why do girls in Africa miss school for their periods?
Lingerie and Reusable Sanitary Towels
Absorbent underwear has now been developed as an alternative to sanitary products like tampons, cups and pads.
Modibodi is offering period underwear using high quality, tech-savvy fabrics to allow breathing to get a lighter feel. There is a range of styles and colours depending on your menstrual flow. They have recently added a new patent-pending Modifier Swim Technology™ to wear in the water, something no other brands have done so far.
Cheeky wipes sell both period pants and sanitary towels that can be washed and reused. Their pads come in all sorts of bold colours and patterns and do up around you briefs with a popper. Just like regular pads, they offer different sizes and pads for day and night, just without the chemicals and waste!
Tampons 
If you can't bear the thought of wearing anything other than the classic tampon, then there are still more sustainable ways than your regular options. You could buy organic cotton tampons with no applicator or cardboard biodegradable applicators, this way the damage left on the planet is a lot less.
Or if you prefer the smoothness of a plastic applicator, Dame has recently released a reusable tampon applicator called the D. Dame also produce organic tampons to use inside the applicator and neat storage bags and tins for them. This year the brand has just saved their first 100 million pieces of plastic!
If you have a women's health product and you want to gain more exposure in the UK media landscape, get in contact with our award-winning PR team today.
Women's health: should we take this opportunity to be sustainable?
Amid all the updates about alcohol flying off the shelves and social distancing, parents and carers still need to purchase the many necessities for their little ones in this chaotic time. One absolute essential is nappies.
Apparently, newborns get through an average of 12 nappies a day, and alongside the toilet roll shortage, nappies seem to be disappearing fast too.
Could now be the perfect time to start sustainably wrapping up the tots then? We are aware of the environmental dilemma that comes with purchasing all those disposable nappies so what better time to give these top brands a go?
Kit & Kin was created back in 2017 by co-founders Emma Bunton (yes, Baby Spice; how apt) and Christopher Money, bringing over 15 years' experience working in the mother and baby industry for some of the world's leading brands.
As parents themselves, Emma and Chris struggled to find products which didn't irritate their children's skin. They were inspired to create Kit & Kin, offering families a range of safe, eco-friendly and affordable products that are better for babies and better for the environment.
Choose from high performance hypoallergenic nappies, biodegradable nappy sacks and baby wipes. All products are hypoallergenic and approved by dermatologists to ensure they're mild and kind to use on skin.
The brand also provide skincare and babywear; our favourites are the bear and bunny cardigans. Too cute.
Over 40 years old, Bambo Nature produces skin and eco-friendly nappies and baby products for families all over the world.
Each Bambo Nature product is designed to provide comfort and safety by using quality ingredients and materials. Supplying consumers with a range of nappies, pants, lotions and wipes their products have proven to be as strong and effective as they are safe and sustainable.
The brand's HQ, located in Denmark, also recycles 95% of all waste from the production of their baby nappies, e.g. foil wrapping from raw materials and surplus textiles. Waste is collected and sold to recycling companies to be processed in a cradle-to-cradle lifecycle that transforms it into new raw materials.
https://www.instagram.com/p/B8UDAaylFdf/?utm_source=ig_web_copy_link
LittleLamb is a family run business where co-founders Nick and Vicky have tried and tested all their washable and reusable nappies on their six kids (saving over 39000 disposables from landfill apparently!).
All their products' components are tested and certified using Oeko-tex100 certified bamboo yarn and GOTS organic cotton yarn. They are even conscious of dying the nappies with products that can restrict absorption.
Little Lamb products include nappies, wraps and accessories such as bamboo breast pads and organic cotton wipes. They even provide cloth sanity pads that you can wash and reuse for up to three years.
We say join the Little Lamb community today and help save acres of landfill.
Bambino Mio was founded in 1997 by husband and wife Guy and Jo Schanschieff, who set up a reusable nappy laundry service from their home in Northampton and then began to sell reusable nappies.
Since their humble beginnings the company has won over 50 awards including GOLD in the Loved By Parents Awards 2017 for Best Reusable Nappy and PLATINUM in the Junior Design Awards 2016 for Best Reusable Nappy.
As well as nappies, Bambino Mio sells nappy liners, reusable swim nappies, potty training pants, reusable baby wipes, and laundry detergent. Their website also offers potty training and swimming tips for all carers out there in need of a little help.
https://www.instagram.com/p/B9yrXI_Fjll/?utm_source=ig_web_copy_link
Could your brand do with a new PR or a communications strategy? Why not get in touch to find out how our award-winning consumer team can help you.
Top reusable and eco-friendly nappies that help do your bit for the planet
Amid the chaos, food is still a priority for us all (hence why the shelves are cleared out in all supermarkets). Not only is it essential we stay strong and healthy but indulging in a delicious dinner can keep morale high from the satisfaction of accomplishment to the terrific taste.
Let's create some positivity during this isolation period by bringing family and friends back into the kitchen and cooking healthy meals together again.
Here's our top six healthy food boxes you can try; because everyone deserves a healthy but scrumptious dinner.
Gymology was born by couple, Jon and Katie, after finding it difficult to find an affordable, quick and healthy option.
Gymology meals are made freshly with the finest quality ingredients, designed by athletes and prepared by chefs (including the former head chef at Manchester United football club, Victoria Dale) and delivered to consumer's door to cater to busy people.
Their meal plans are designed to help families, parents, corporates, fitness fanatics, sports professionals, nutritionists and anyone pursuing a healthy lifestyle. Consumers can choose from a constantly updating menu of over 300 different meals, meaning that they never have to have the same meal twice.
The brand has also redesigned all of their packing to make it sustainable, becoming the first and only meal preparation company to do this. They amazingly provide a dedicated kids range of food too (including homemade sauces with a lot of hidden vegetables). One for the whole family!
https://www.instagram.com/p/B97EbhilJjj/?utm_source=ig_web_copy_link
Abel & Cole have been supplying 100% wild or organic produce for over 30 years. Working with independent farmers, makers and bakers, the company delivers ethical, seasonal and sustainable food right to the customer's door.
Their on-going initiative, The Low Plastic Shop, is a collection of products either plastic or packaging free with the aim to encourage customers to make small sustainable switches.
Calorie controlled gourmet diet; freshly prepared and delivered daily. Love Yourself box serves pre-made fresh, locally sourced seasonal products to your doorstep.
The Love Yourself subscription box allows you to choose your meals based off one of five categories: vegetarian, vegan, gluten free, balanced (meat, fish and veg) and an additional balanced option minus the fish but including the meat. So, everyone will find their ideal box and the food is excellent. The website even allows you to track your diet via the MyFitness App.
https://www.instagram.com/p/B9_emvrH5sc/?utm_source=ig_web_copy_link
The creators of the UK's very first vegan recipe box, Mindful Chef also caters to meat and fish diets using pre-portioned ingredients from sustainably sourced small British farms. Targeted towards nutritionally balanced diets, the recipe boxes can be delivered to your door once a week and provide the option of dishes for one, two or four people.
Designed for the health conscious, Mindful Chef's meals are free from dairy, gluten, refined carbs and refined sugars. They never deliver pasta, bread or white rice and instead all their recipes are based on innovative uses of fresh vegetables.
For those out there cooking for one or two and want to simply eat healthily, Balance Box's tailored programmes can suit all needs and lifestyles.
A team of experts will work closely with you to create your own plan and make sure it suits your lifestyle. Once the plan has been confirmed, the quota of healthy food is delivered daily, so there's no need to plan meals, go food shopping or worry about portion control; every meal and snack is already prepared to be eaten and enjoyed by you.
You can even enjoy a personal chef programme which will be completely tailored to your needs. Plus, the luxury delivery box company is starting a campaign to combat pollution with nutrition, definitely one to watch!
Worried about falling off the wagon and converting back to old eating habits? Choose from a one, three or four month plan which includes breakfast, lunch and dinner as well as a daily snack. The menu can be tailored to your own tastes, so you won't be presented with any meals you don't like.
Dishes such as lasagne and thai chicken curry can be found and despite the plans being typically under 1200 calories per day, the portions are generous. 
There's also a support service in place, so you get to speak to a qualified nutritionist at the beginning of the plan and during, whenever you need to. If you have a week where you go off track, the support service can help you to work out your next steps. Jane plan also provides wheat-free, gluten-free, dairy-free and halal diets.
Could your brand do with a serving of PR or a communications strategy? Why not get in touch to find out how our award-winning consumer team can help you.
Food delivery boxes to keep everyone satisfied and healthy
Often criticized as being highly commercialized and lacking sincerity, Mother's Day can still be a lovely opportunity to show your appreciation to any loved one. Whether you're celebrating your mum, grandparents, siblings, friends, or those that have had positive effect on your life, we think the day still holds honesty and earnest.
We've picked some of the best florists in the city to put a smile on anyone's face this Mother's Day. Because there's nothing better than receiving a bunch of beautiful blossoms, right?
Founded by Whitney Bromberg Hawkings and Adam Wilkie, FLOWERBX has become a favourite of the fashion set, dealing only in single-varietal bunches that are sourced directly from the growers, cutting out the middle man and delivering armfuls of stand-out flowers direct to your door.
In addition to London, FLOWERBX already has a presence in Belgium, Ireland, France and Germany and have most recently moved to the US.
FLOWERBX has garnered a loyal customer following and has provided flowers for several high-profile events, including a Michael Kors lunch at the Ivy, a Burberry fashion shoot with Mario Testino and for the Tom Ford showroom. You know you're going to get a good bunch there!
'I'm like the milkman, but with flowers.' Why not give the gift of a flower subscription rather than a one-off treat?
Each week Freddie's Flowers chooses the best flowers of the season and puts together a beautiful bunch for consumers to arrange at home. They're all cut to order, with no middleman, making them super fresh. The delivery also comes with step-by-step instructions on how to arrange each bunch and if you need help from a human, you can watch Freddie's weekly arranging video on Facebook or Instagram.
If you're going away or don't want flowers every week you can skip any deliveries, you like using an online calendar making it totally flexible.
Founder of Floom, Lana Elie, launched the brand back in February 2016 after becoming frustrated by how hard it was to find flowers online that were both convenient and beautifully arranged.
Using local artisanal florists, Floom ensures that every time a bunch of flowers is ordered online, consumers receive a lovingly crafted bouquet created by independent florists, close to you.
Handpicking every florist, they work with, Floom are proud that each shares their values and mission to bring the joy of flowers into everyone's lives.
The inventors of letterbox flowers! Bloom and Wild started six years ago with the innovative idea of sending flowers in a package that fits through consumers' letterbox.
The idea came from everyone's issue – "will they be in?". CEO and Co-founder, Aron Gelbard, spent weeks personally measuring hundreds of letterboxes to find the perfect size for the brand's flower boxes. He then teamed up with some of the best florists around to make flower-arranging at home all part of the fun.
All Bloom and Wild's flowers are picked in bud and wrapped in petal protectors, so they travel safe. Cutting out the middleman means consumers can enjoy them for longer and, although they won't arrive looking like their photograph, every bouquet comes with fun arranging tips allowing you to watch them bloom over the coming days.
https://www.instagram.com/p/B4pHIxshdSO/?utm_source=ig_web_copy_link
The family-owned business started selling flowers under an umbrella back in 1989 and has since delivered over eight million bouquets. Priding themselves on bringing joy and making a difference, the company is all about relationships with customers, suppliers and staff.
Providing a range of traditional bouquets their classic concoctions have stood the test of time. Their site is simple and easy to navigate, with occasions, flower type and colour easy to filter when searching.
Bunches is also committed to giving a minimum of 10% of profits to working with the poor either in the UK or largely in the developing world. They are actively involved in deciding how these funds are managed and providing other, practical support too. Well worth giving the Bunches family a try.
https://www.instagram.com/p/B9d9PsjF_Hc/?utm_source=ig_web_copy_link
Would you like to gain more exposure and business for your brand? Speak to our team today to find out how we could help you achieve your goals.
How to pick the perfect blooms: florists for Mother's Day
TikTok now has over one billion users and is available in over 150 countries with 8.7% of UK smartphone owners using TikTok; a huge increase from 1.8% in 2017.
But how can the Chinese app be applied to British trends and culture and effectively support your brand aims? Below are my three favourite UK brands who have jumped head-first into the video-sharing platform.
Whilst Superdrug's Instagram feed is more stylised, their TikTok account shares behind-the-scenes of events and 'how-to's' of products, which don't appear on their other networks.
Their core content strand is sharing close-ups of new products. Unlike other social platforms, there are clear and drastic differences between their everyday posts (garnering thousands of views) and the ones which resonate well (garnering tens of thousands of views), such as their close-up of a Winky Lux lip tint which includes a real flower.
This stark change offers a clear insight into the interests of their audience, which can be used to influence their marketing strategy as a whole, more directly and clearly. What makes this particularly interesting, is that the post is not complex, or time-consuming to create, highlighting that this is not a requisite to have a successful TikTok channel.
Branding an individual on TikTok can be a more difficult task, as you have no products to constantly discuss. One key feature of TikTok which can be used as the basis of your strategy, however, is Soundtracks. These are short audio clips which anyone can upload, such as songs, or cultural moments from movies. Users then film visuals on top, with all clips being grouped together to easily watch in one go.
The audio which becomes popular is unpredictable, depending on the algorithm and the creativity of the user base. Kesha this month has released a lyric video for her song Cannibal (12 years after its release) due to the sudden interest of the track on TikTok.
Broadcaster Alex Scott recreated one humorous and iconic scene with EastEnders star Emma Barton from Pretty Woman, which is a popular soundtrack on the app. By following trends instead of trying to force one to start inorganically, Alex is seen as fun, and likeable.
Traditionally, social networks do not like users sharing their time on other platforms, and so they will limit sharing functionalities. When Instagram was bought by Facebook for example, Instagram removed the function for their images to be posted on Twitter. However, TikTok is unique in that it makes sharing incredibly easy, with a download function within the app, allowing for viral sharing across platforms.
Movember recently teamed up with TikTok, so the platform will donate £1 for every moustache themed TikTok using #Movember. As sharing videos is such an easy task, this message can have a drastically higher reach compared to posting on just one channel alone, especially when viral TikTok's are regularly reshared on Twitter and Instagram Stories.
As a relatively new channel, TikTok can feel out of place in your existing social strategy. However, it's not going anywhere anytime soon, and so now is the time to experiment, explore and consider.

Contact our Social team today to discuss how TikTok can become part of your online strategy.
The potential of TikTok for your UK brand
March is a fantastic month for women. With International Women's Day on Sunday 8th and the whole month celebrating Women's History, we wanted to place a spotlight on all the inspiring, talented and accomplished women that we have in our senior leadership team at The PHA Group.
For our fourth female spotlight we spoke to Hayley Bromfield, Head of Marketing. Find out more about her journey below.
Hayley Bromfield, Head of Marketing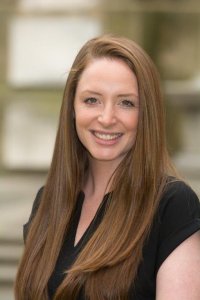 What brought you to the marketing world?
There are three reasons: people, creativity, and technology. When I say people, I mean customer relationships and behavioural psychology. The goal of marketing is to change consumer behaviour and essentially to drive action, whether that's to build awareness, encourage engagement, or result in someone making a purchase. This process has always fascinated me and the development of technology and various marketing tools has allowed the monitoring of this behaviour to expand tenfold.
What would you say is your biggest achievement?
Building a great team! The people you work with and the culture you instil is so important and a team that can support, build and learn from each other is the secret to success.
For any person you interview, what do you look for?
I always look for people who are naturally curious and want to learn more. Be it a new skill to develop their own career, or finding a new insight or outcome for a campaign. I think tenacity goes along way, you will experience a lot of trial and error in marketing and you need to be able to analyse, learn from your actions and keep on going to get the best results.
If you could go back and give your 20-year-old self any advice, what would it be?
Don't be afraid to get things wrong. Learn from your mistakes and don't sweat the small stuff.
FEMALE SPOTLIGHT: Hayley Bromfield