The most anticipated show of London Fashion Week is of course Burberry and the way they continue to reshape how their consumers can shop their latest looks.
The show, held on 17 September 17:00 BST, is Creative Director Riccardo Tisci's debut since taking over from Christopher Kane and he is certainly making an entrance with a new logo and monogram, as well as a change of direction for the designs as he incorporates street wear into the heritage brand.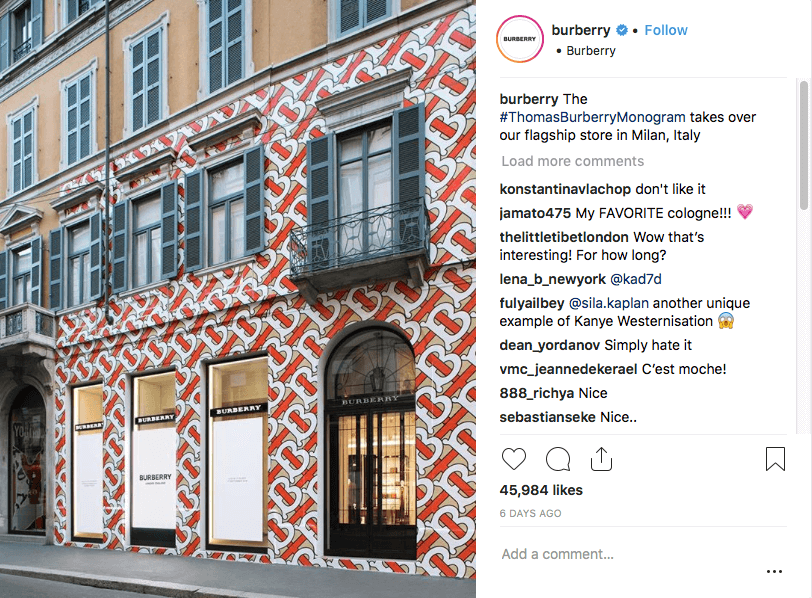 The brand is known for its' traditional designs yet innovative technology, as the brand were the early adopters of the 'See Now, Buy Now' concept back in 2016. Consumers are no longer expected to wait months until they are able to purchase the looks they see on the catwalk; looking back, it was an outdated tradition of Fashion Week that brands had been too scared to challenge. Burberry were the first to reshape this format and have ultimately forced other brands to speed up their production process and allow consumers to buy the looks fresh from the runway items.
This year sees even more innovation as consumers will be able to buy the collection half an hour after the show using Instagram and WeChat through a series of 24-hour product releases, something that has never been done before. Previously London Fashion Week was an invitation only event but brands such as Burberry are including their wider consumers by live-streaming the catwalk and allowing the collections to be readily available. The collection is also going to be sold at their flagship store on Regent Street just half an hour after the show ends, another huge shake-up in the usual fashion week formula.
Tisci is really capitalising on the power of social media by making his collections exclusive to WeChat and Instagram. The first item to be released from the collection was The Thomas Burberry Monogram T-shirt, priced at £290, it was available to purchase for 24 hours only as a little teaser. It may just be a t-shirt to some, but it is a staple of the changing face of the iconic brand and has already been snapped on Instagram by Lily James & Rihanna, once again reinforcing the influential power of social media.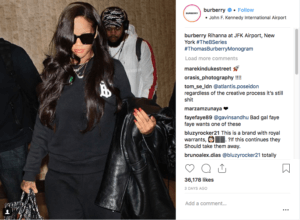 Burberry are always at the forefront in business innovation and have become the-go-to brand for inspiring so many shifts in the industry. They have seen the opportunities that social media creates and how consumers crave instant reaction and exclusivity and turned it into profit. If you too would like to learn from the best and are looking for a new direction for your business or social media strategy, contact us today.