Written by Phil Hall • Published 05th December 2014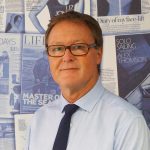 The internet has changed the media landscape beyond recognition over the past 15 years. Many traditional publications have seen revenues plummet, forcing them to let go of staff.
At the same time, it's become harder for celebrities and businesses to manage their reputations in the online age. As a result, many journalists have decided to switch sides and move into public relations.
One successful "poacher turned gamekeeper" is Phil Hall, the former editor of the News of the World. After being let go from an executive position