Summer's here, and with it brings the season for get-togethers, catch-ups and meals with friends and family. So, if you're seeking food-spiration, look no further, because here, we've rounded up the top five food trends to try this summer, from breakfast to dinner, we've got you covered.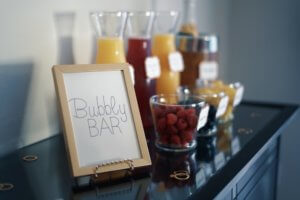 Bottomless bubbles
Brunch is the best way to start the day. The popular breakfast-lunch hybrid steps it up a notch as London restaurants continue to jump on the 'bottomless' trend – meaning you can brunch all the time, for as long as you like, with your glass of bubbles being refilled regularly to help the conversation flow. 'Secret London' recommends a list of top all-day breakfasts and bottomless brunches to try this summer. As there are hopefully many sunny weekends to come, why not work through them all? With special Karaoke brunches on Saturdays, Lucky Voice is at the top of our list!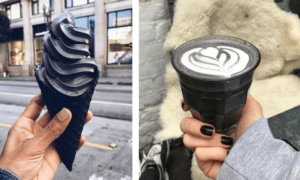 Goth food
Moving away from the 2017 craze of rainbow food, 2018 has brought us 'goth food' – colouring food a chic black colour for maximum Instagram opportunities. A cool new festival friendly food trend, 'goth food' extends from ice cream to coffee, and you can try it too with black lattes from the trendy Notting Hill Farm Girl Café.
Kombucha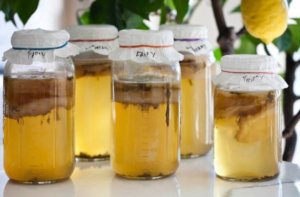 This summer, boost your health and be bang on trend by trying fermented, lightly effervescent tea – Kombucha – which is packed with healthy bacteria. The health benefits of kombucha are endless, from detoxification to weight loss and improved digestion, we can see why kombucha is raved about by bloggers such as Huda Beauty and skincare expert Liz Earle.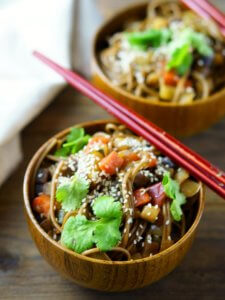 Poké bowls
Poké is a raw fish salad originating from Hawaii. It's made from rice, cubed raw fish and vegetables, and it VERY 'Instagrammable'. It's easy to see why bloggers like 'Mainely Eating' rave about it! Whilst having made its way through America already, the popular salad trend has really hit London in recent months. Tombo- located in the heart of London's Soho is one of the best places to try out the trend for yourself.
No-waste cooking
As discussions on sustainability are rightfully on the rise, this mindfulness food trend is also gaining momentum. With food bloggers such as 'Zero Waste Chef' giving easy tips on how to cook your favourite meals waste-free and others such as 'Elizabeth's Kitchen Diary' accepting the 'no-waste' challenge too, we can see this socially conscious trend continuing to grow in popularity across the UK in the coming months. Why not try it out for yourself and get involved on Instagram using the hashtag – #zerowastefood.
Do you have a food product or service you want to launch or simply gain more exposure? Our award-winning consumer PR team are here to help. Whether it's working with influencers, creating engaging social media campaigns or getting your business exposure, we're here to help. Contact us today to find out more.