In today's digital-driven world, consumers are turning towards one another to ensure the product or service they want to purchase is the right one for them. Engaging with key influencers for a brand is crucial part of their communications strategy. No longer can we afford to think of influencer marketing as a novel strategy, by the year 2020 influencer marketing global spend is set to become a billion-dollar industry.
Parenting and family blogs have become increasingly popular in 2017 with 29% of UK blogs referring to family matters compared to 16% in 2016. At The PHA Group, we looked at the reason parenting bloggers are on the rise and how they can help you drive sales and engagement for your brand.
The fashion or lifestyle blogger who becomes a parent
A lot of new family bloggers were already established in other fields before their parenthood journey began which often helped kickstart their new focus for their account, taking their following on their parenting journey.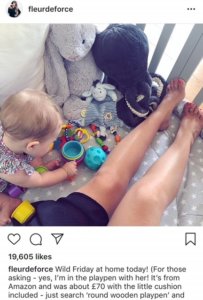 Fleur de Force, UK based Lifestyle blogger who has an impressive 826K followers is no exception. She recently had a baby girl and even if she's not calling herself a parent blogger she's sharing her journey as an influencer. Fleur also collaborates with multiple baby brands sharing her feelings on parenting. An example, she produced a personal piece for My1styears where she gives her honest view on giving birth and how she adjusted to her new life. A refreshing article that shows the struggles of parenthood like other mothers. Fleur de Force has found the right balance between her lifestyle and baby content sharing baby looks as well as her own on Instagram. Keep doing you Fleur!
The one on Maternity Leave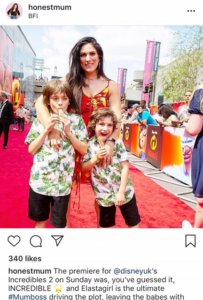 Honest Mum's owner Vicky started her blog while on maternity leave after she was suffering from a traumatic birth and desperately needed to rediscover her voice and identity. Honest Mum is an award-winning blog that discusses a wide range of topics from food & drink, lifestyle or how to become a #mumboss. On starting her blog, Vicky said: "Becoming a professional blogger and vlogger is a stimulating, empowering and rewarding way to work around a family and has frankly, changed my life." Vicky is a parenting expert and is often seen in the media talking about her family, so her blog is always full of insights that will help new-parents to adapt to their new life.
 A man's view on pregnancy and parenthood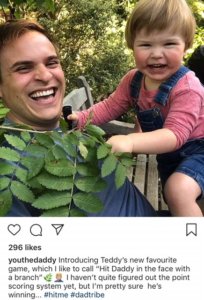 Giles, a London based blogger, founded You The Daddy; a blog discussing a guy's perspective on pregnancy, babies and parenthood. Dad's blogs usually tend to cover a wide variety of subjects, but they aren't so different from their mommy blog counterparts — there's ample discussion about the best baby formula, advice for school assignments, a little bit of frustration-venting and more than a few adorable family photos. In his blog, Giles takes a completely different angle and help dads understand what's going on with their wife during this transition period. From creating a men's pregnancy calendar to dad's best jokes, Giles' blog will make any pregnant parents smile and bond with each other. But You The Daddy is not only about jokes, it also covers some societal issues such as miscarriages or pregnancy mood swings. You The Daddy is a clever blog aim for both mums and dads we'd highly recommend checking out.
The mum with a story:
Finally, some mums decide to start a blog because they need to find answers to a parenting problem!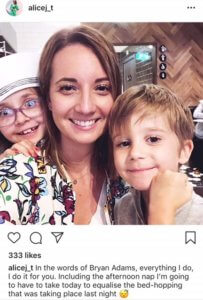 It's the case for More Than Toast which doesn't focus on food as much as the name suggests. It has literally nothing to do with toast, as Alice the founder puts it. Alice is a UK single mum of two and besides her posts on yes food, interiors, travel, and beauty, that is what sets her website apart. Alice writes about dating and motherhood as a single mum, how to introduce your kids to your boyfriend and about love in general, she also wrote about her post-natal depression. More than that, you can find advice on work on her blog, as well as motivational posts. This blog is perfect for anyone who is searching for an open book like Alice and wants to learn from her multi-faceted life experience.
If you're looking to use influencers in your next campaign, speak to a member of our award-winning public relations team today to find out how we can help you hone your communications strategy and increase your engagement with your desired audience.