A great tech PR campaign can hurtle like wildfire through the multiverse of the web's hallways and land with a huge splash upon our proverbial digital dinner plates.
Yet with a whopping 70% of all investment in the UK going into the tech industry, it's becoming increasingly difficult for tech companies to make a big noise, loud enough to be heard above the buzzing din of innovation.
In this climate many companies are looking to agencies to come up with innovative PR campaigns to help them get their name out there. But what makes a great tech PR campaign?
To provide inspiration we've compiled a list of some of the most memorable tech PR campaigns of all time… and a few that just made us smile.
[su_spacer size="20″]
10. Google finds the Stig (2013)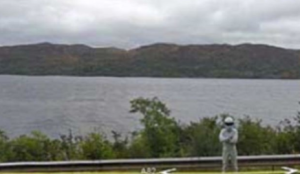 Is it an alien? Is it an astronaut? No it's The Stig caught on Google streetcam stood next to a cold looking Loch Ness in Scotland. The onslaught of sharing amongst Top Gear lovers (and haters) ensued and Google reigns almighty once more.
[su_spacer size="20″]
9. Webuyanycar? How about children's toy car? (2013)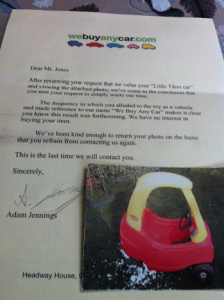 Online car marketplace webuyanycar.com delivered a deliciously clever little stunt involving a toy car and an apparently enraged customer.
The stunt goes like this: after receiving a 'joke' request to buy a Little Tike Car (see photo) Webuyanycar.com set up a website called WebuyanyTOYcar.com, where the first 100 respondents could go to get rid of their Little Tike for cash.
The company also put the original hoax letter up on Twitter – a post which was retweeted over 31,000 times.
[su_spacer size="20″]
8. Virgin Galactic & Branson the astronaut (2004)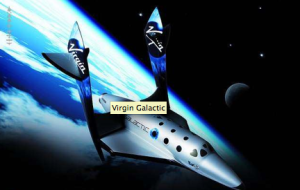 Richard Branson has long been known as the king of the PR stunt and, frankly, and we could easily write a whole post dedicated to the boss of Virgin. However, as this is a list dedicated to Tech PR we felt we had to mention Virgin Galactic, which he launched in 2004 dressed as an astronaut. He followed this up in 2011 by abseiling down the side of VG's first spaceport in New Mexico. The stunt certainly caught the imagination of the public and we can't wait to see what he's got planned next.
[su_spacer size="20″]
7. Playstation 4 – Buttons on side of building (2013)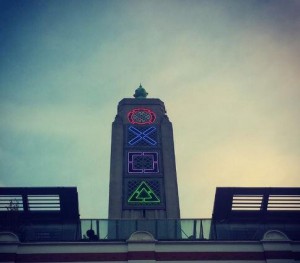 The best PR stunts are often extremely visual and based on very simple ideas; in this case Sony replaced the iconic OXO Tower sign with their iconic PS symbols. 72 neon light strips were used to create the image which appeared across the national, international and London media.
[su_spacer size="20″]
6. Qualcomm interactive bus stop (2013)
Simple idea – huge impact! Mobile technology company Qualcomm bought an advertising space at a bus stop bearing the messages 'Bored?' and 'In a Hurry?' with a very simple call to action – visit the URL here. The participating commuters were subsequently treated to an array of surprises, such as a bunch of huskies pulling a sled, a Chinese dragon and circus entertainers. The resulting video gained over 2 million views in 2 days. Voila!
[su_spacer size="20″]
5. Radiohead "pay what you want" album (2007)
It may seem strange to feature the release of a music album in a 'top ten tech list' (it's certainly caused much debate in the office) – however, we think Radiohead's creative use of digital marketing around the launch of In Rainbows merits high praise indeed.  As part of the launch the band made the bold move to offer the digital version of their seventh, independent* album for an undetermined price. Their message "You decide how much you pay for the album; nothing, or as much as you like." Word spread quickly amongst music lovers and by October the following year the album had sold more than three million copies. The average fan paid only £2.46 for the album, but taking into account they weren't paying a record company a cut, we can only imagine that they ended up making a rather tidy profit. *It was their first independent album.
[su_spacer size="20″]
4. Call of Duty Modern Warfare 2 launch (2009)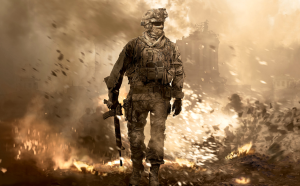 There is nothing like a West End celebrity launch to herald the release of a new film, but it's a tactic not much associated with the launch of a new video game: at least it wasn't until 2009 when Activision gave Call of Duty the red carpet treatment. Since then big game launches have become commonplace and Modern Warfare 2 deserves some credit for this.
[su_spacer size="20″]
3. Beats by Dre endorsed altletes (2012)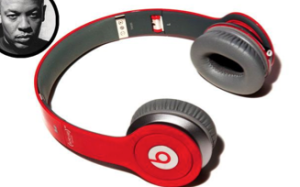 Lacking an official sponsorship deal, Beats by Dre took advantage of the press hysteria that surrounded the 2012 Olympics. After handing custom pairs of their headphones to star athletes, they turned to the public and launched the very successful campaign 'join the movement'. They asked people to upload photos of themselves, to choose a colour of headphones, and use one word to describe themselves, giving them a chance to win once in a lifetime prizes. Did it work? You can decide, but do take into account the 80% increase in market share, and nearly 2 million more facebook followers. Oh, and it rendered them the leading audio brand in the world.
[su_spacer size="20″]
2. T-Mobile Flashmob. 2009
Probably one of the most memorable campaigns in our list is the T-Mobile flashmob at Liverpool Street Station, London. You know the one; hundreds of people start dancing in formation to the happy surprise of the unsuspecting commuters. It could be claimed that this began the viral flashmob craze, but more importantly it screamed, "Hey look! We're fun, spontaneous and engaging. Join our network!" Following the campaign, they saw a 16% increase in footfall – a new record, and online sales were up 20%. At the time of writing, the youtube video has 39,404,908 hits. It's a heart-warming jolly is this one.
[su_spacer size="20″]
1. Steve Jobs Macworld and 'making a dent in the universe'
[ca href="https://thephagroup.com/wp-content/uploads/2014/08/Screen-shot-2014-08-28-at-14.36.57.png" target="_blank" rel="noopener">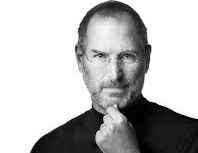 Steve Jobs: tech leaders[/caption]
For many, Steve Jobs was the king of tech and a pioneer when it came to marketing his products. His seminal Macworld conferences changed the way companies across the world promoted products and his inspiring speeches generated millions of column inches. His 'Think Different" campaign was particularly remarkable as it kick started a complete turnaround in the fortunes of Apple, paving the way for groundbreaking products which truly did achieve his dream of 'making a dent in the universe'
[su_spacer size="20″]