Technology has been developing and changing at a full-tilt over the years, yet with our lives now so intertwined with tech we can sometimes forget it fundamentally boils down to the hardware and software components which form its raw make-up.
This year at CES, with another stellar line-up of technology companies, we've picked out the top ten who we expect to make leaps and bounds in 2017.
Civil Maps has collaborated with the leading geospatial, governmental, and academic institutions including U.S. Department of Energy, National Energy Research Scientific Computing Centre, University of California Berkeley and Stanford University. This enables it to convert companies' unorganized 3D data into intelligent maps. Companies that rely on geospatial data spend billions to manually click through 3D survey data and add relevant mission-critical intelligence.
The Fibaro smart home system allows for the conversion of any home or apartment into a smart home, which not only increases occupants' comfort, but also allows users to monitor or control their household safety and efficiently. Available in 100 countries, FIBARO, opened its U.S. offices in September 2014.
The technology empowers kids to explore robotics, programming, problem-solving and creative thinking through tangible play. We do this in a play and plug manner without any need of prior knowledge of programming and no requirements of a tablet or computer.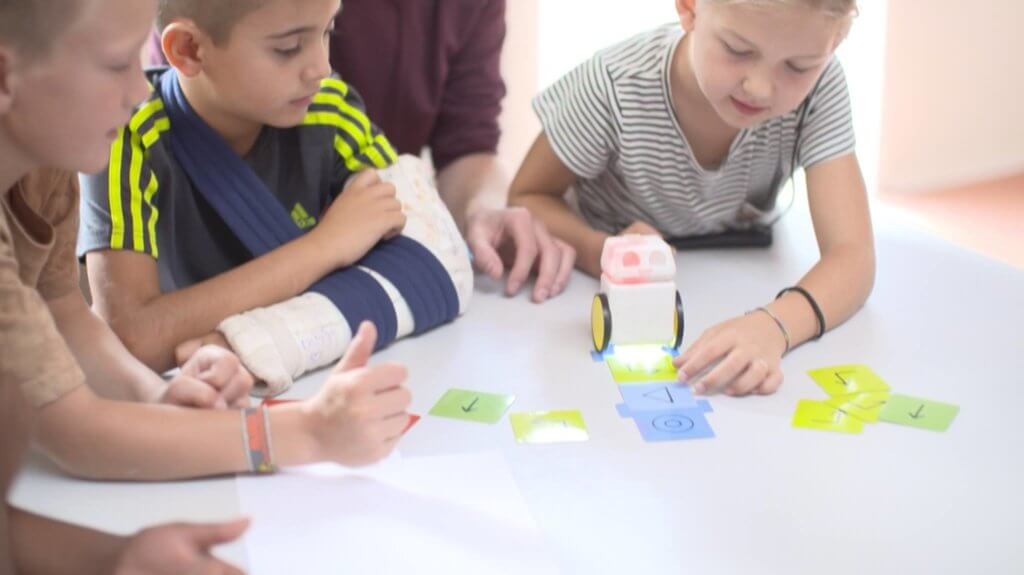 Enjoyed this post? Read more of our series on the latest and greatest from CES 2017