Following on from our post on #jewsandarabsrefusetobeenemies and how you can use social media to raise awareness for your cause, we thought we'd compile a list of the top ten charity PR campaigns of all time.
The below list represents the campaigns that not only generated huge publicity for their respective causes, but were also highly creative and made effective use of PR tools such as stunts, social media tactics and viral videos.
 View case studies of great charity PR campaigns here.
10. Human Chain for charity
In 1986, way before the invention of the internet and social media,  a human chain was created in the US in order to raise money for the hungry and homeless.
To participate, everyone had to pay $10 for their spot in line. The buzz surrounding the human chain was so huge that more than 7 million people across 16 states participated, including President Reagan!
9. Animals that look like Game of Thrones characters
In a drive to find homes for pets in its care, the RSPCA launched a campaign pairing its animals up with some unlikely companions – characters from the television series Game of Thrones.
Capitalising on the popularity of the hit show, the RSPCA thought (and rightly so) that comparing the animals to famous fictional characters would improve the pets' chances of being adopted. Whether or not the animals actually looked like their matches, we'll let you decide…
8. "I like it on…"
In 2009, Breast Cancer Awareness launched their purely Facebook-based campaign where girls were invited to post the colour of their bra as a Facebook status while confusing their male friends who were kept in the dark about what these colours meant. As the campaign was a huge success and gained coverage not only all over the internet but also in print media, Breast Cancer decided to repeat the success with another campaign the following year.
This time, the status update declared: 'I like it on…' plus the location where girls keep their handbags. The obvious sexual connotations helped to catch the attention of a vast audience and created millions of status updates worldwide.
Breast Cancer Awareness is proof that even without big budget you can create an innovative campaign that reaches a wide audience. All you need is creativity.
7. Missing People "The Big Tweet"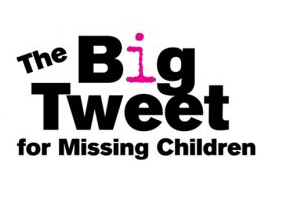 Every year, Missing Children host 'The Big Tweet' to raise awareness for International Missing Children's Day, with the help of huge celebrities such as Stephen Fry and Simon Cowell.
The appeal involves using Twitter to post information about missing people every 30 minutes for 24 hours, and encouraging followers to retweet. With the help of big names and their vast number of followers (Simon Cowell has over 10m) Missing Children are able to reach a much larger audience than normal.
6. UNICEF on Youtube – Likes Don't Save Lives
Last year, Swedish UNICEF ran a campaign to highlight that likes on Facebook weren't enough to help them save children's lives. To do this, they created four YouTube videos, including one of a child saying (ironically) that he feels hopeful because of the amount of likes UNICEF's Facebook page has achieved.
Each video ended with the powerful message that likes can't fund vaccinations. The videos were viewed more than 750,000 times across 195 countries, and led to more than 10,500 tweets during the campaign period.
5. #FirstWorldProblems
The Water is Life campaign took the hashtag #FirstWorldProblems and made a video featuring people from Haiti  reading the tweets to highlight how ridiculous these "problems" were in comparison to their own. However, in a twist, the Hatians genuinely sympathised with the first world problems that people were tweeting about.
This caused people on Twitter to start tweeting about Water is Life's message of donating clean water to the Third World, a far more important issue. Taking a popular aspect of social media and doing something unique with it is an effective method to get people's attention.
4.  WaterAid's potty-humoured campaign
In 2010, WaterAid released a video featuring a remote-controlled poo chasing people around the streets of London, to raise awareness of the issue of poor sanitation in developing countries as part of its "Dig toilets, not graves" campaign.
The month before, WaterAid launched a hard-hitting TV campaign using a dark version of the playground song, 'Diarrhoea Diarrhoea'. Combining humour with a more serious message seemed to work as it gained the charity over 400,000 views on Youtube, their most watched video to date.
3. Marriage Equality
The Human Rights Campaign changed their logo to an equal sign last year as a vote was taking place in the Supreme Court over marriage equality.
The image of the equal sign on red background went viral as thousands of people all over Facebook changed their profile pictures to also show their support. The support of the campaign was so visible that it would have been impossible for ministers to ignore it.
It makes sense that tapping into a social issue can have big results on social media.
2. Movember
Founded in 2003 to fundraise for men's health through sponsored moustache growing, Movember has built a community based on shared humour as men forget their vanity every November.
The campaign attracted 1.2m social media mentions alone last year, whilst fundraising currently stands at £63.9m. In 2013 it doubled its Facebook reach and increased retweets by 45%.
The social media success of Movember is increasing year on year and can be attributed to its wit, irreverent tone of voice and camaraderie.
 1. #nomakeupselfie
The #nomakeupselfie campaign, which began with people posting images of themselves without make up on social networks, wasn't started by Cancer Research but their intelligent social media team quickly got involved and asked people to donate via text.
As a result, the campaign raised £8m in just one week. Other charities can learn from Cancer Research's tremendous success by responding rapidly to the next social media phenomenon and creating a sense of community around the movement.
Cancer Research did this very skilfully by making donors feel appreciated and being transparent about the ways in which funds raised will be spent.