An Interview with Tim Snowball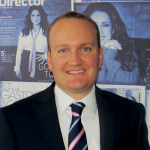 The PHA Group's Public Affairs team is led by our Head of Political Strategy, Tim Snowball. During his eight year political career Tim was a close Political Adviser to the former Deputy Prime Minister, Nick Clegg MP, while working in various roles in Parliament, Government and as Director of Communications for the Liberal Democrats. A year on since his move to Public Affairs, The PHA Group's David Brookes asks Tim about his career, the move to public affairs and how he is using his past experiences to help The PHA Group's clients now.
Q: Over the last decade you've worked on a huge number of campaigns. What have been some of the highlights for you?
In politics
,
three campaigns that I have worked on stand out. Nick Clegg and Joanna Lumley's successful campaign to secure residence rights for Gurkhas in 2008; the "Cleggmania" 2010 General Election campaign, which I coordinated from Lib Dem HQ; and the Liberal Democrat's successful campaign to raise the tax threshold for millions of ordinary people, the promotion of which was a focus for a large part of my time as Lib
eral
Dem
ocrat
Director of Communications. All were successful because they had a clear goal, involved an integrated
communications
approach and had a lot of energy behind them.
Q: You were in the room when the 2010 coalition was formed. Can you give us a behind the scenes glimpse of what this was like?
Frenetic! Everyone was exhausted after the General Election, but there was intense pressure to form a stable government quickly to ensure stability in the markets. There was a real sense of both responsibility and opportunity.
I accompanied Nick Clegg for the bilateral negotiations with David Cameron and Gordon Brown. What was striking was the different approaches taken by Clegg and Cameron. While David Cameron negotiated pragmatically considering what was politically doable, Nick Clegg started from values and policy priorities. Although the Lib Dems were widely regarded as achieving a lot from the negotiations, recent history has perhaps demonstrated that a more political approach would have been better in the long ru
n!
Q: Up until July 2015 you were political advisor to the Deputy PM. Why did you decide to leave politics move into public affairs?
Working for Nick Clegg for eight years was an enormous privilege and I am very proud of what I and the Liberal Democrats achieved in government. But eight years is a long time in any career and I felt the time was right in 2014 to move into the commercial world.
The opportunity to work for a dynamic and fast growing firm like The PHA Group, and to build a new public affairs team that combined the best of PR, campaigning and communications strategy was too good to pass up.
A year on, Public Affairs is now a core PHA offering and one that the company is rightly proud of. We offer a first rate service, that gives our clients a unique tailor-made experience and the comfort of knowing that the people that impress them at pitch will be the same people who deliver their account.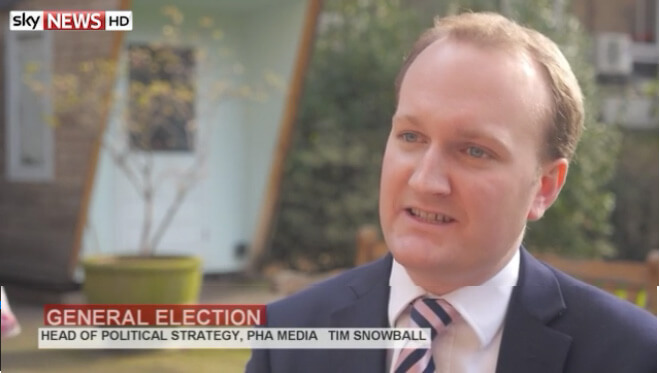 Q:  Do you feel that your background gives you an advantage over other public affairs advisors?
I have been fortunate to
have
work
ed
in parliament, at the heart of government and at a party headquarters
;
to help shape strategy, run campaigns and be part of policy making. This means that I am well placed to give our clients rounded advice based on experience of how decisions are really made.
I am also delighted to have been able to bring on board talented colleagues with similarly front line experience across the political spectrum. Our latest hire is Emily Burditt, who joins us from the parliamentary office of Cabinet Minister Robert Halfon MP, the Deputy Chairman of the Conservative Party.
Q: Since you joined PHA what sort of campaigns have you worked on?
At PHA we are currently helping British Pensioners living overseas (represented by the ICBP) to secure the right to receive annual uprating on their state pensions. We are supporting Living and Dying Well to communicate their evidence based perspective ahead of an anticipated assisted suicide debate; and we are helping the Loomba Foundation secure profile for International Widow's Day.
On the corporate side, at the end of last year we ran a successful campaign to launch Xendpay, a remittance service designed to challenge the wider money transfer market, reducing costs for consumers. The company has secured praise in parliament and
at
the UN, and experienced unprecedented growth.
Q: What has been the highlight?
The highlights are the breakthroughs. When an individual we are working with finally secures their desired role or when we have made genuine progress with the government on behalf of one of our campaigns. Achieving change is what public affairs is all about.
Q: Where do you have particular expertise?
At the moment we've made a conscious decision to remain a generalist agency, rather than to specialise in a particular policy area. Ultimately our offering is the strategic communications expertise and political experience that allows us to ensure that all our clients can pursue their objectives effectively, whatever their sector or industry.
At the moment we are working with clients from the private, public and charity sectors, and covering finance, retail, international development, politics, leisure, entertainment and representative bodies.
Q: Which groups in particular do you think would benefit for a public affairs strategy now?
The PHA Group's Public Affairs team specialise in two key areas; integrated campaigns and individuals.
Now is a perfect time for organisations, whether corporate or third sector, who want to change their relationship with government, or shift their reputation in parliament, to re-consider their public affairs approach. Many of our new clients join us after long standing public affairs relationships with other agencies and say they see a significant shift in energy and momentum when they move to us.
For individuals with political ambitions now is a great time to take a more strategic approach. Often the world of politics can be bewildering or frustrating. The PHA Group can help realise goals in a way that builds on, rather than risks, your reputation. We are currently working with high profile individuals with business backgrounds who want to get more involved with each of the major parties.
Q: What's the difference between Public Affairs and PR?
Both Public Relations and Public Affairs are fundamentally about reputation management and influence. The difference is the audience. While PR focuses on influence through journalists, Public Affairs focuses on influencing politicians (or sometimes politicians through politicians).
The truth is however, politicians don't exist in a bubble. They consume traditional and social media like the rest of us. Therefore the most effective public affairs campaigns are integrated. At The PHA Group we call it "hand in glove" working and it's one of the things
I think
we are particularly good at.