It's been about a week since we touched down in London town after the inaugural PHAx5WExchange trip.
It was my first time in New York, and America in general, and my experiences weren't quite like the movies lead me to believe. I didn't find myself suddenly 30 years old or fostering three children. I'm certainly not a writer with a penchant for Manolo Blahniks, nor am I her accomplished lawyer friend, despite sharing a name. But I did get a taste of corporate – and social – life in the Big Apple.
While there are many similarities between PHA and 5W, there were also a few key differences.
Same: At PHA, we're skilful news hijackers and it turns out that's a transatlantic trait that 5W shares. The practice is a staple of any corporate or personal PR pro's playbook, both home and away.
Different: It's called "trend commentary" stateside.
Same: Both agencies have a big sweet tooth and have been known to bribe colleagues to join brainstorms or keep the energy up with sweet treats.
Different: Brits love a biscuit, while Americans devour donuts. Pete & I were welcomed to day one at 5W with a 12 pack of Dunkin' Donuts – each!
It's also worth noting that in my team at PHA, we have our very own pick & mix challenge, competing to see who can pick (and then mix) the best combination of sweets.
Same: Like at PHA, bringing in new business is incentivised at all levels at 5W.
Different: Their approach is very bold and far more direct. It's not necessarily a tactic that would fly with potential clients in the UK, but it was a great reminder to ensure both parties are clear on objectives, measures of success and ways of working.
Same: Both companies occupy prime real estate in their respective cities.
Different: PHA is based in lively Soho, just a stone's throw from Piccadilly Circus. Meanwhile, 5W is a around the corner from Times Square – we enjoyed the morning commute far more than when on London's tube.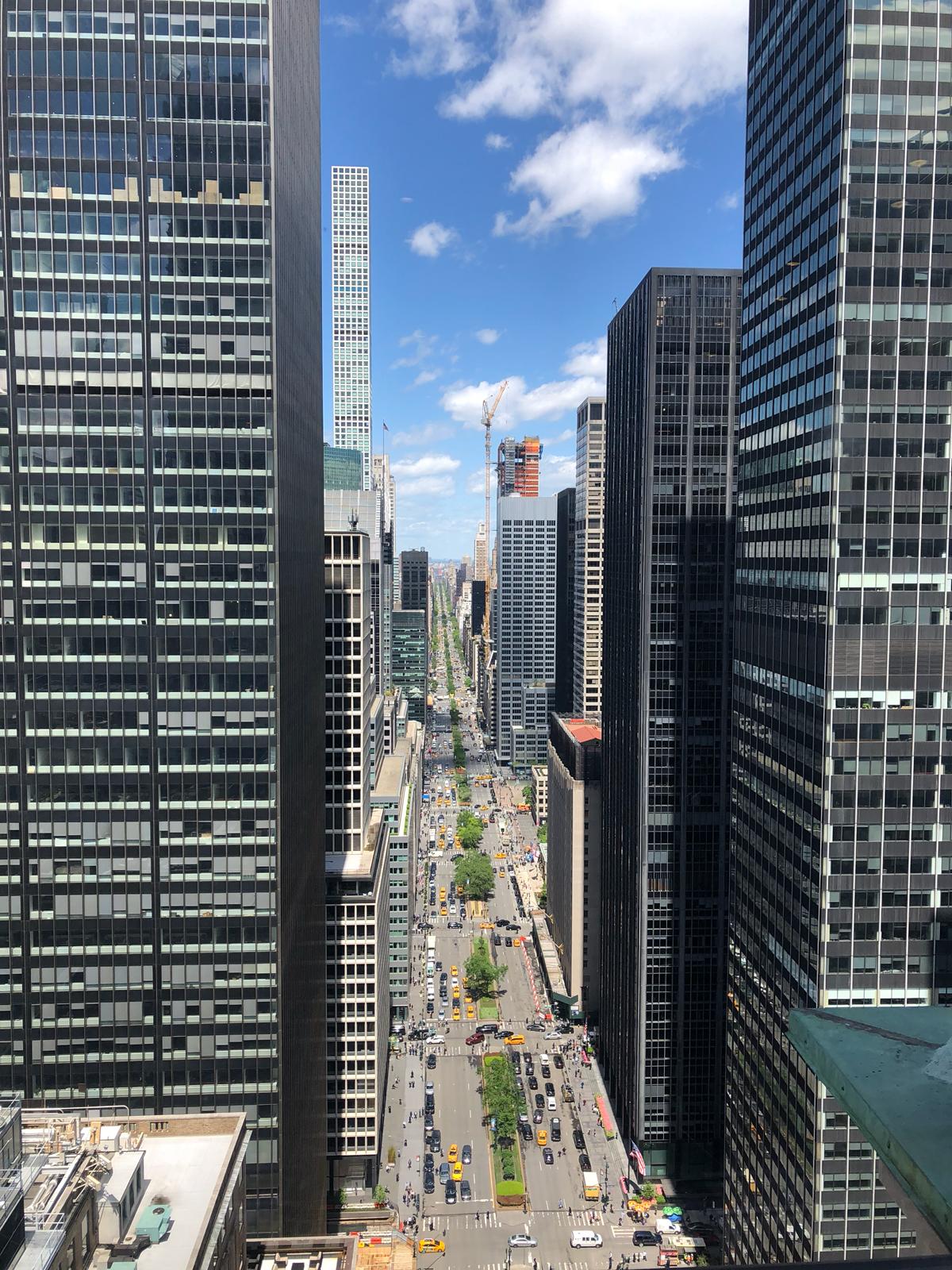 Same: The culture at both businesses is genuinely vibrant. They're friendly, welcoming, supportive of their peers and constantly bouncing brilliant ideas off each other, just like PHA.
Different: Outside of our office, you'll encounter that stiff upper lip, quintessentially British attitude. But all of New York seemed to be cheerful and outgoing, readily offering directions and the like.
Same: I had the opportunity to attend some client events at 5W, and this is part of my remit at PHA too. Both have taken me to some cool locations, like London's Houses of Parliament and New York's Hudson Yards.
Different: I hate to say it, a 3-hour train ride through the British countryside for a meeting has absolutely nothing on traversing the Brooklyn Bridge to get to a client event with 5W – where we saw the first ever Mac computer!
Every night at dinner, I ask whoever I'm eating with three questions; what was the best part of your day, how could you improve your day and what are you most grateful for? So I thought it would be nice to apply this to the trip.
The best part was getting a taste of life at 5W, from brainstorming an idea right through to pitching it to journalists and successfully securing coverage! Thank you to the Corporate teams at 5W for showing us how it's done.
There's little room for improvement to what was a fantastic trip, but if anything, it would be not falling asleep early on the first afternoon and thus giving myself proper jet lag!
And finally, I'm most grateful to have been selected for the Exchange and to work at PHA, a company that offers unparalleled opportunities, learning and development, like this trip. Thank you to Pete, Georgia and Amy for being fantastic company – it truly reaffirms the great culture at PHA.