By Callum Mollison
News was born free. Its roots can be traced back to the "Daily Acts", decreed by Julius Caesar, that were placed on public message boards in Ancient Rome. They contained news on everything from political happenings to prominent marriages.
Last month, Britain's biggest-selling tabloid newspaper, the Sun, followed in this tradition by disarming its paywall. It may safely be inferred that this was largely for monetary reasons. Alas, the Sun has not suddenly emerged as a revenant of the enlightenment, fighting for the right of the public to free information.
The fact is that the Sun has failed to garner the same number of views as its rivals, the Mail Online and the Mirror, behind its paywall. The advent of social media has diversified methods of news distribution, so whilst paywalls have gone up, barriers to journalism have fallen – the information behind a paywall can be placed on Facebook by anyone with an opinion. However, those newspapers without a wall can benefit from the social media users option to share, which generates subsequent click-through views.
However, free news will not last. The emergence of the digital age may have given news-lovers a brief, charge-free moment in the sunshine, but the sun is already setting. To understand this you must look to history. The appearance of the first modern newspaper was accompanied by a charge when the Venetians decided to charge one gazette for news-sheets in 1556. The newspaper meant that news was no longer a state-funded right but an independent and profitable venture. As long as there is money to be made, news will never be free.
One survey has shown that nearly three-quarters of newspapers are now charging for online content and print-media is dying. The Sun's publisher, News UK (owned by Rupert Murdoch), is, in fact, keeping the subscription model for its Times and Sunday Times publications. This model is also proving successful for publications such as the Wall Street Journal, Financial Times and the Economist.
As soon as other news sources learn how to grow their audiences, take advantage of social media and make more from advertising they will erect paywalls. Other business models are simply inadequate when people are willing to pay.
The future of the news is paved with paywalls. Why am I so sure of this? Look around you on public transport. Do you see young people carrying newspapers? Rarely. The real picture you see is dozens of people glued to their phones and this trend will certainly worsen as accessible WiFi spreads. The modern man doesn't want to carry a newspaper; he wants quick, easy, weightless information. In fact, a 2013 study in the Guardian showed that 20% of 25-34 year-olds have already paid for online news. 
There will be no more Julius Caesar's. There will only be newspapers catching up with technology.
The fall of the paywall – enjoy it while you can
Last Wednesday started like any other for me at The PHA Group; the morning paper reviews, the hustle and bustle of colleagues arriving and an averagely assembled bowl of cereal. There was very little indication of what I was in store for…
PHA is filled with people either married, engaged or in long-term, committed relationships, I however, am not one of those. And thus, when word got out that a Sun journalist was after 'attractive singles to take part in fun dates' for a feature, my hat was thrown into the ring. Not for being particularly aesthetically pleasing, might I add, but simply for a lack of alternatives and a bit of fun.
After some gentle persuasion, I agreed and suddenly my Wednesday night no longer featured a microwave meal and The Apprentice but a date with a woman I had never met before and a Sun photographer. Bemusement? Nerves? Excitement? A combination of the three was probably accurate.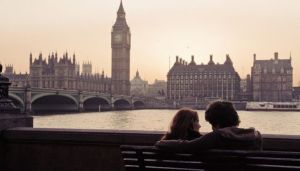 As always with these things, nothing is ever completely straightforward. The 'funny quirk' of the date was that I would have to kiss the lady in question prior to exchanging pleasantries and have it snapped on camera. Not an alien concept to me, I must admit, but without alcohol as a lubricant, a far more unnerving task.
I arrived at the appropriately named Match Bar, slightly past the arranged time of 7pm, in a juvenile attempt to maintain fashionable, but soon realised I had been trumped as my date proceeded to make me wait until 7.15pm. Unflustered, we got down to business (not a euphemism on this occasion I'm afraid) and adhered to the instructions from the photographer.
And so the moment came for the long-awaited kiss. Laughs were exchanged and disappointingly for those wanting any gossip, I handled the situation like the consummate professional I am. With that photo and others of the two of us in 'natural date poses' taken care of, it was time to enjoy the flow of alcohol and each other's company.
Drinks were consumed, anecdotes were swapped regarding our careers and the evening was proving to be rather a pleasant one. The suggestion of dinner round the corner was made and being someone to never skimp on food, while naturally also wanting to extend the evening, I accepted.
Three courses and a few bottles of beer later, the evening wound down and being the gentleman I am, ended with a peck on the cheek and insisting my date took the first cab ride home.
It was certainly an experience which captured the imaginations of my peers and one that got tongues wagging in the office. Questions reigned in to me the morning after and, harbouring the cricketer in me, I returned most with a straight bat. However, 'Yes' is the answer to the question on most lips; my date has asked me out again, and a second date appears very much on the cards…
A night in the life of a London singleton
Today the Sun reported an exclusive story revealing that all of Pizza Express' chicken was halal. For those who are not aware, this means that the chicken is killed in line with strict Islamic law, allowing Muslim customers to eat it. For the vast majority of those reading, I'm sure you're thinking, 'Ok, cool.'
The Sun then goes on to state, 'But diners are not warned in advance the chicken they will be eating is halal. There is no mention of it on menus and staff only tell customers if they ask.' Again for me, this totally misses the point – halal chicken tastes the same as non-halal and as such the killing method is irrelevant.
Regardless of general views of the credibility of the story what it does highlight is that Pizza Express may have actually missed the boat with PR coverage here, and in turn may be losing out on custom.
I was already aware that all the chicken used on Pizza Express' pizzas was halal – something I found out after a Muslim friend suggested we eat there one evening – but I would bet the vast majority of the British public did not know this to be the case…until today.
We live in a world of political correctness where people are often nervous to make any comments regarding race or religion, but I think it's fair to say that openly stating that your chicken is halal is not going to dissuade customers.
Pizza Express' business model is reliant on repeat customer and I just can't envisage someone turning their back on a Pollo Pesto due to how the chicken is prepared. 'Sorry darling, but this is halal, we'd better leave…I hear Chicken Cottage does a varied menu…let's try there.'
Multiculturalism is something to be proud of, to be celebrated, it baffles me that Pizza Express aren't openly saying all their chicken is halal. If more people can enjoy their food it's a good thing for both the customer and their bottom line – a textbook win-win.
As we move into a world where variety and compromise become increasingly important in terms of shopper needs (think vegan, vegetarian, gluten-free, etc.), why on earth would Pizza Express not celebrate a measure which opens up their offering to a wider and growing demographic of the UK population?
Ironically a story which was set to do them some damage could well do more than anything they've done proactively to raise awareness of their halal chicken. It's strange how these things can work.
Let's hope this is more than a flash in a woodstove oven and that the story will encourage more retailers to be on the front foot with regards to menu transparency in future.
Sun expose on Pizza Express' halal chicken highlights a PR opportunity missed