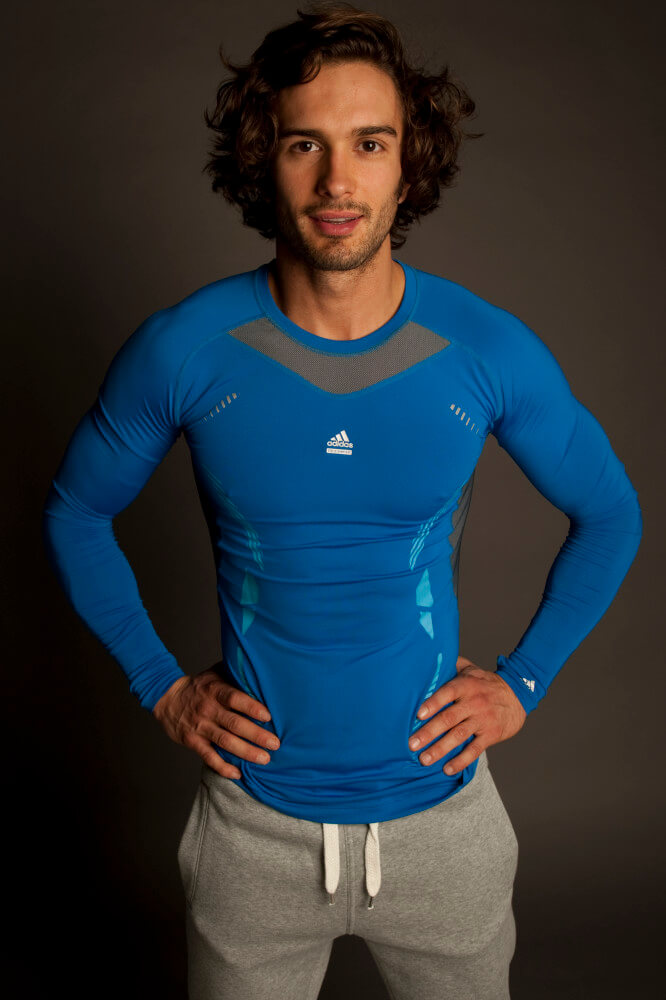 I'm not going to lie, the 90 Day Body Coach shape up plan has been a lot harder than I thought it was going to be. Although the recipes have been easy to cook and the exercise easy to fit in and, dare I say, enjoyable to do, there have been moments where I have struggled mentally.
Joe (aka The Body Coach) does warn you at the beginning that the shape up plan will be a physical and mental challenge but I thought that would be for the people who are totally overhauling their lifestyles. (I already cooked everything from scratch, ate relatively healthily and was prone to the odd bout of exercise).
Whilst during the working week I found the shape up plan easy to stick to, especially with the ongoing support from my boyfriend, Paul, it was the weekends that I struggled with. I found that's when my lifestyle had to adapt. I used to, more often than not, go out for a burger and chips at a pub or on a Sunday night have a takeout curry from Woondall, the Indian located literally below my blog of flats!
It wasn't just the food either, it was also the alcohol. Most people are prone to the odd tipple at the weekend and I'm no exception. Where I really tried to stay dry for the first month I honestly found it nigh on impossible, which says a lot about how much I (tragically) rely on alcohol. That's something I'll address – again – in January. I endeavoured not to get drunk and stick to one or two G&Ts or red wines if alcohol was being consumed. Although these occasions were infrequent, and I only really let rip one night at a bank holiday BBQ I went to, I do feel naughty having had indulged.
I tried not to let myself feel too guilty though, because as Joe says, life is for living, and I didn't want to start resenting the shape up plan.
I also have a confession…. The weekend after I wrote my Day Ten blog I had a really hard time. I actually cried, which is embarrassing to admit, but I was seeing some old uni friends and panicking about sticking to the shape up plan and the guilt I'd feel for slipping. This is when I had my first sip of alcohol on the plan after I'd talked it through with Paul and decided I wasn't going to feel guilty. Anyway… on the Monday I came back to work feeling strong and like I'd pushed myself over a hump and I was back on the wagon. Then, at lunch my colleague, Tom, started munching on a pack of ginger nut biscuits and asked if I was allowed them. Obviously, the answer was a big fat glaringly obvious NO!
Try as I might I couldn't get those gingernuts off my mind, I could imagine their spicy goodness as I sat at my desk trying to push myself through the overbearing sugar craving I was going through. Then all of a sudden, my body overriding my head, I got up and hunted down the gingernuts. I looked high and low until eventually, I remembered a conversation I'd heard about secret biscuits in the boardroom. I stalked in there trying to make sure no one saw me, grabbed a pack and hot-footed it to the toilet… that's right, the toilet. I sat in there and devoured all three. The last one I stuck in my mouth WHOLE. The shame. I then proceeded to pick the biscuit out of my teeth and casually arrived back at my desk, no one any the wiser.
After gingernut gate, feeling wholly ashamed of myself, I climbed, for the second time, slowly and agonisingly back on the wagon and managed to stay there for a while.
To be totally honest, I have been out for a few meals (it's my favourite past time), but I've always made good choices and stuck to something similar to what I would have been having that night anyway. I didn't eat carbs out of turn and avoided starters and desserts.
I might have slipped up a few times food wise, but never when it came to the exercise. I have been doing various 20-25 minute HIIT workouts four-five times a week and can feel myself getting stronger. Where a 30-second interval of mountain climbers or burpees once filled me with dread I can now power through to the end and be ready for the next round! I've even got more steam in me than Paul, which is an added bonus.
When the time finally came to send Joe my measurements and new photos I genuinely wasn't convinced I'd done enough and couldn't see the difference in myself, despite Paul's protestations. I just thought he was being nice. However, when Joe replied congratulating me on my hard work and put the two photos next to each other I could really see the change.
Although I didn't lose any weight, I did lose an inch on my chest, waist and hips and half an inch on my arms. I'm really not bothered about weighing less and am more interested in feeling good, so that's a positive start in my book! Also, Joe is really emphatic about not worrying about what the scales say, and I agree with him.
Seeing the pictures has given me the drive to give Cycle 2 my all. This cycle involves weights which Joe says will do wonders for me. I'm going to have to take a trip to Argos to buy some equipment and turn the spare room in my flat into a home gym.
So with some trepidation, but also lots of newfound excitement, I embark on Cycle 2…