The 2018 awards season is well underway. Commentators are announcing their last-minute predictions ahead of today's Oscar nominations and #TimesUp is making this one of the most memorable and poignant seasons of all time. It's no surprise that the media has a sharper focus on the film industry than ever before.
The filmmaking business has undergone some real change in the past couple of years, and technology has been monumental in driving progress and empowering independent filmmakers and content creators. But which Film Technology companies should we be keeping an eye on in the next year?
The edit: Frame.io
Frame.io is the tool that helps creatives keep the creative process moving. Editing content is often slowed down drastically by file transfer and lengthy review processes. Frame.io replaces Dropbox, for file sharing, Vimeo for video review, and email for feedback. Integrated with all of filmmakers' favourite tools including Premiere Pro, After Effects, Final Cut, Slack, and Vimeo, this is a collaboration platform with some serious streamlining powers.
The training: Masterclass
Masterclass has firmly made its mark on the online learning space in the last year with its all-access pass to online classes taught by some of the biggest names in the creative industries. With screenwriting programmes from Aaron Sorkin, film scoring lessons from Hans Zimmer, directing classes from Ron Howard, and writing masterclasses from Shonda Rhimes, the platform offers unparalleled access to flexible learning course from world-class industry professionals.
The grade: DaVinci Resolve
A favourite of editors and colourists around the globe, the latest iteration of DaVinci Resolve is an industry leading set of tools for editing, colour correction and professional audio post production. The software – which is completely free – was originally designed for the industry's elite colourists, but is now available to all. With Resolve 14, creatives can switch between editing, colour correcting and audio mastering almost seamlessly, making it one of the easiest tools to use.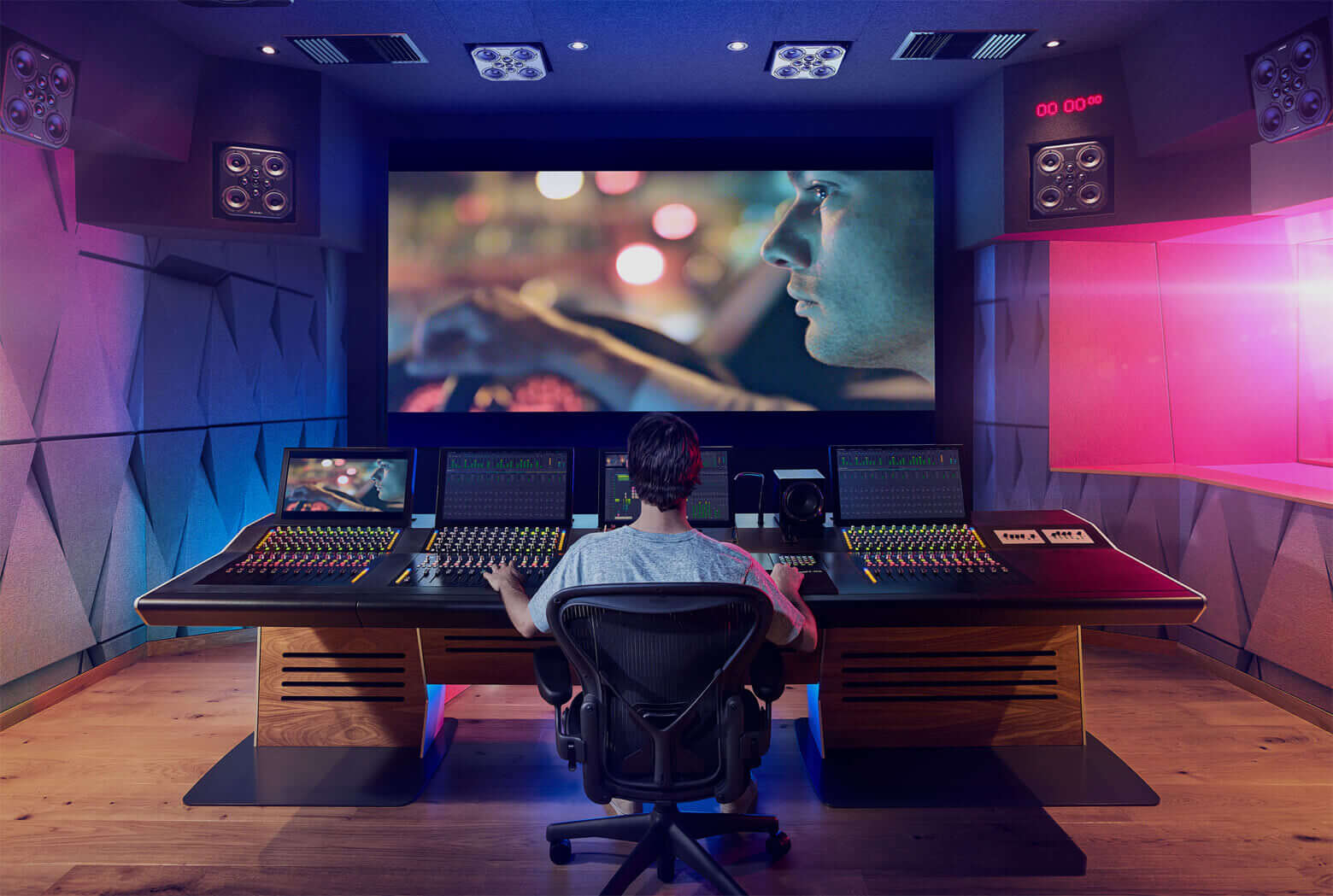 The soundtrack: Filmstro
Finding or scoring music for pre-shot footage can be an incredibly frustrating process for creatives, but new platforms such as Filmstro aim to make this time-consuming process far easier. Filmstro is a music library for content creators and filmmakers that sits behind 'intuitive software' and allows them to create musical scores to accompany their footage. Now integrated with both Premiere Pro and Final Cut Pro, the platform uses a roster of talented composers from across the globe to allow users to control the momentum, depth and power of their music.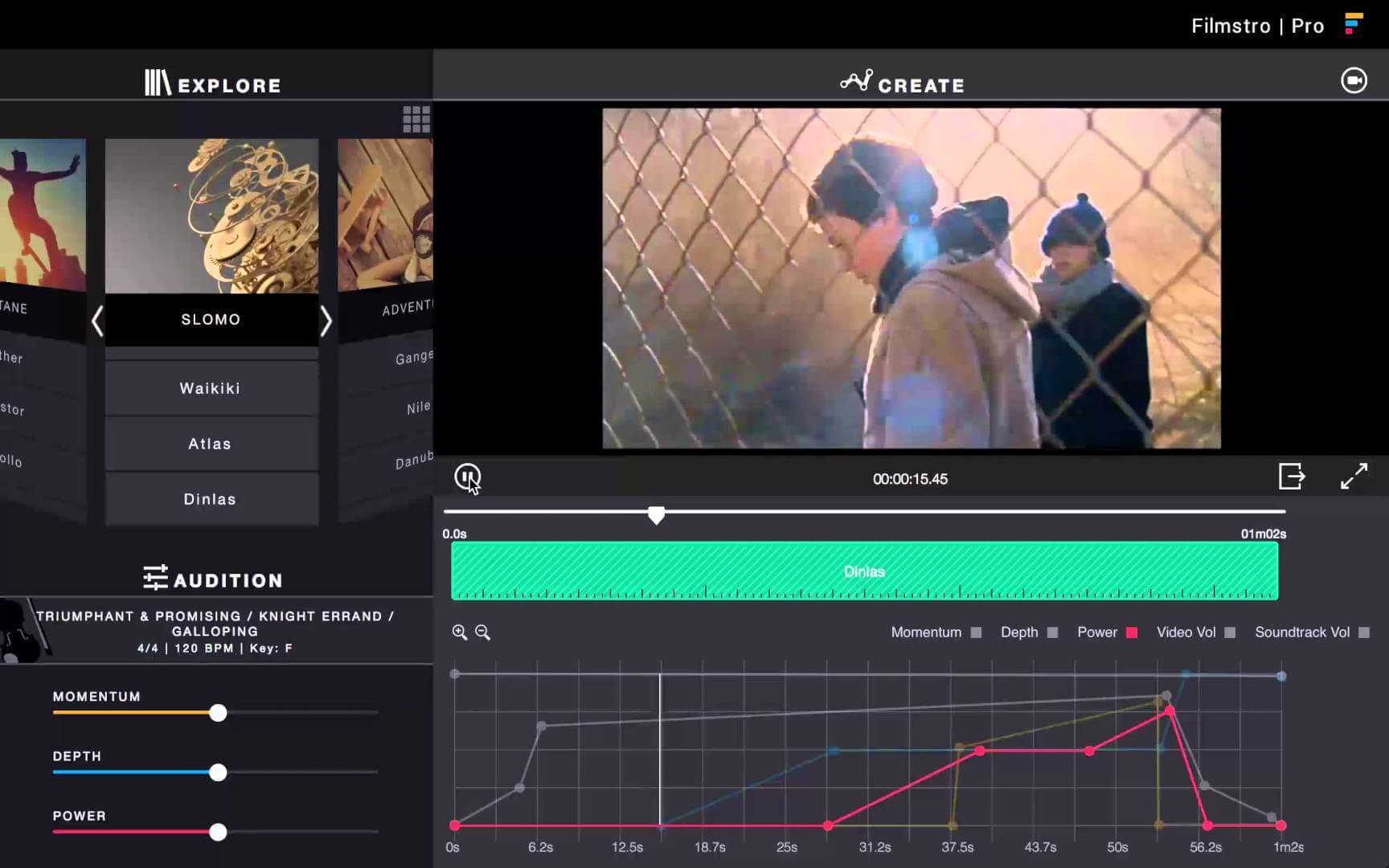 The gadget: DJI Osmo
DJI have been leading the way when it comes to drones in recent years, but one of their newest tools is a game-changer for creatives looking to create professional looking video on the go. The newest version of the Osmo Mobile is a compact handheld gimbal for smartphones. With a lightweight design, cinematic movement, and active tracking, this is the perfect tool for professionals on the move.
The subscription: Flix Premiere
The appetite for independent films is growing year on year, and Flix Premiere is looking to feed this growing demand for originally storytelling with its video-on-demand platform. With new, exclusive, releases each week, it's an online cinema that helps overlooked independent films find their audiences. The platform offers exclusive access to curated theatrical releases, and award winning independent productions making it perfect for movie goers tired of studio blockbusters.
Spotlight on… Film Technology
The PHA Group's Technology & Innovation team is delighted to have its work recognised in this year's B2B Marketing Awards – shortlisted for 'PR Campaign of the Year'.
The Smarter Working Initiative (SWI), which the T&I team first developed in 2016 with long-standing client Powwownow, has been listed alongside eight other PR campaigns, with the winner due to be announced at a gala dinner on 23rd November.
The T&I team worked closely with Powowwnow to develop the inaugural campaign designed to have significant longevity. The brief was to challenge existing perceptions of flexible working and promote the benefits of embracing a working culture that aligns with employees' personal lives.
As a business with a core ethos of efficiency, productivity, and collaboration, Powwownow's objective in 2016 was to increase awareness of the benefits of smarter working among UK business leaders and employers. Aware that only 6% of UK businesses proactively offered flexible working to their employees, the team set out to fundamentally change how employers think about smarter working practices.
The SWI was foremost an awareness day: Monday 25th July 2016 – the first day of the school summer holidays. A supporting integrated PR strategy, combining cut-through thought leadership content, data stories, news agenda hijacking and relevant and insightful broadcast interviews for members of the senior management team, helped position Powwownow as a leading authority on smarter working across a range of business sectors.
In the build-up to and following Monday 25th July, the team achieved over 30 pieces of media coverage, reaching a significant business audience across the UK and Europe. MD Jason Downes and FD Andrew Johnson appeared on BBC News 'Business Live', Sky News, London Live, talkRadio and Share Radio discussing topics including business efficiency and the rise of technology to facilitate flexible working.
The team's efforts saw Powwownow more than double their initial target of business sign-ups by securing over 120 businesses, including leading UK employers such as Purplebricks.com, RED Driving School and Orebar Brown. Over 100,000 UK employees worked flexibly on the day thanks to the initiative.
The SWI received prominent coverage across online and traditional media. Online, we reached business leaders through thought leadership pieces for MD Jason Downes, CTO Chris Martin and FD Andrew Johnson in a variety of publications including Virgin.com and Real Business. Targeting employees, the team also secured press on consumer-led websites such as Metro and Marie Claire, using unique data stories supported by thought leadership. The initiative was also covered nationally in The Telegraph and The Sun, with a prominent photo story in the latter reporting the social media campaign which ran over the course of a week.
Not only did the SWI reach a far wider audience than originally anticipated, it established positive brand awareness and positively changed assumptions about flexible working. After the initiative, 78 percent of business owners who did not previously offer flexible working to their employees said they would do so in 2017 and beyond – a tangible change in attitudes towards smarter working.
Most importantly, Powwownow were delighted with the campaign and last month the Tech & Innovation team oversaw the SWI 2017, which saw over 200,000 employees from over 200 businesses work flexibly on Monday 24th July, resulting in MD Jason Downes appearing on BBC News.
Technology's Smarter working initiative shortlisted for PR campaign of the year
When you think of the first industrial revolution, steam trains, dark factories, and Isambard Brunel in his tall hat all spring to mind. Skip forward to the early 20th Century, and the surge of mass consumption with the trusty assembly line, symbolises the second industry revolution. Fast forward again to the late 1940s and we find ourselves in the 'Digital Revolution' or third revolution. Led by revolutionaries like Steve Jobs, Bill Gates and companies such as IBM, this period of history has seen more technological advancement than the previous two revolutions put together.
They say the best things come in threes, but I beg to differ – think The Beatles, ABBA, Queen and of course four leaf clovers. And now the fourth industrial revolution, or Industry 4.0, has joined this elite club.
The first and second revolution were a reaction to a sudden demand for industries which required a huge surge in productivity and innovation. To grow in these times, you needed to be producing more and putting more back into the economy – but this is where economies today have become stagnant. Industry 4.0 is the answer to how companies are overcoming this problem.
Industry 4.0 isn't digitalisation of the mechanic industry, this has already been happening for nearly 50 years, rather it encompasses how we have begun to harness data in real time and use this information to structure the existing manufacturing chain. Ultimately creating a more efficient global ecosystem. But how is Industry 4.0 making an impact on our lives right now?
In 1909, Henry Ford famously said, 'Any customer can have a car painted any colour that he wants, so long as it is black.' Mass production used to be king, but there's a new guy in town now – personalisation.
With the dawn of Industry 4.0, mass production is being replaced by scale customisation, meaning all customers can buy the product they want, with the design they want, for no extra cost at all. Companies, and so their machines, now revolve around the individual customer, rather than the other way around.
The technology leading the way this personalisation trend is additive manufacturing more commonly known as 3D Printing. Factories using 3D printing can design prototypes and test new parts in hours rather than weeks – significantly reducing the amount of time and money it takes to create custom products for customers.
Honeywell Aerospace are pioneering the use of 3D printing and Airbus unveiled the first aircraft to be entirely made by additive manufacturing. Engineers can keep adding, checking, and changing their products, with no time lost. This is a huge benefit to not only the customer but the company itself as it reduces costs while maintaining quality and keeping customers happy.
 Another way Industry 4.0 is changing our everyday lives without us knowing is through creating smart factories. A 'smart factory' is a networked factory harnessing data from design teams, supply chains, production lines and quality control are linked to form an intelligent machine. According to McKinsey, the economic impact of smart factories could reach up to $2.3trillion by 2025.
Companies like Amazon have embraced robots scuttling around their warehouses for years, with over 30,000 Kiva robots darting around its warehouses across the globe reducing the operating expenses by about 20%.
As well as having robots running factories, everything on factory plants is now connected. Industry Internet of Things (IIToT) enables companies with huge factories to gain a comprehensive understanding of all current operations which means they can understand and monitor their products in real time. This benefits the customer too, as they also can find out exactly where their product is from ordering it online to receiving it in the post. Industry 4.0 is creating a more transparent business model for all involved.
Industry 4.0 is putting customers at the centre of production. Increasingly, they will be able to personalise their purchases when and where they want to. According to a PWC report, manufacturers expect to reduce operational costs by 3.6% while increasing efficiency by 4.1% annually through 2020 thanks to Industry 4.0. Ultimately, it looks like industry 4.0 is going to revolutionise manufacturing and the future is looking very bright.
What exactly is Industry 4.0?
This year's Mental Health Week (8-14th May) will focus on raising the discussion around mental health and uncovering why too few of us are thriving with good mental health. The Mental Health Foundation rightly argues that rather than focusing on mental ill-health, we should be exploring how we can cultivate good mental wellbeing; shaping a national approach that individuals, families, and communities can utilise to reframe our attitudes to mental health.
The recent support that the young royals – William, Kate and Harry – have given to Heads Together has brought mental health and well-being to the forefront of the nation's mind. Their simple message that "shattering stigma on mental health starts with simple conversations" is one that everyone should take on board.
With this conversation finally getting the national attention it deserves, we have witnessed a sudden explosion in technology specifically focused on improving mental health alongside creating new therapies and tools to help diagnose and treat mental illness.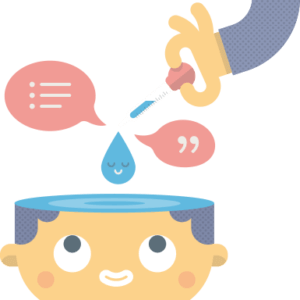 Wellbeing
A key area that technology has opened up is mental wellbeing and mindfulness. With figures of those suffering from anxiety and depression on the rise, it is essential that people focus on reducing stress in their everyday lives.
Apps, such as Headspace and Calm, show users how 10 minutes of simple meditation and mindful exercises can help create a more positive perspective of the world around us. These apps have been proven to be effective in treating those suffering from stress, anxiety, depression, insomnia, and chronic pain. Picking up on the serious implications stress can have on our everyday lives, these apps have pioneered the way for digital meditation – making the benefits accessible to more people than ever before.
Marko Ahtisarri, the ex-head of product design at Nokia, has also launched the Sync Project to explore the impact music has on the brain and how this can help increase relaxation. The project has developed a Slack bot that delivers a personalised playlist to 400 teams around the world which encourages listeners to feed back on their reactions to the music. Through this bot, the project applies machine learning to curate personalised music therapy to trigger health benefits.
Sync Project combines Artificial Intelligence (AI) with music from British ambient trio Marconi Union to tackle stress levels, utilising recent research that has shown that music affects the same neural pathways that are regulated by psychostimulants and other drugs. It is still in early stages, but it offers an interesting insight into how AI can create personalised therapy.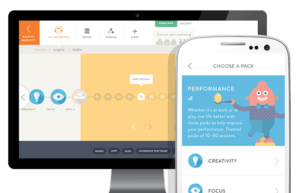 Diagnosis and Treatment
Alongside creating technology which can help people better understand what contributes to good mental health, there have been several advancements in technology which assist doctors in diagnosing and treating certain medical issues.
One such MedTech product that has been receiving praise is Babylon, the 'virtual doctor' which offers patients instant, digitised consultations through their app, ultimately cutting down the time wasted trying to get a doctor's appointment. The AI tool helps doctors by providing them with a diagnosis of more routine conditions and puts you directly in touch with your GP – whether it by via messenger or a GP video chat.
US based NeuroLex has also utilised AI technology to create a service which screen's patients for schizophrenia, depression, Alzheimer's disease and Parkinson's Disease. The company's CEO Jim Schwoebel was inspired to create the product after his own brother developed psychosis. It took doctors more than 10 primary-care appointments to diagnosis his psychosis and Schwoebel wanted to make a service that could do this faster, by recording and then analysing a patient's conversations with a doctor to spot any linguistic clues of mental illness.
These companies are proof that mental health and the wider conversation are beginning to break into the mainstream tech scene, encouraging new discoveries to help in advance conversations around mental wellbeing and diagnosis. Combined with the increasing number of safe spaces being launched online, such as Big White Wall, this is definitely an area of innovation to watch.
If you would like to talk about how your tech brand or company could benefit from PR, please get in touch with us today.
How tech is widening the discussion around mental health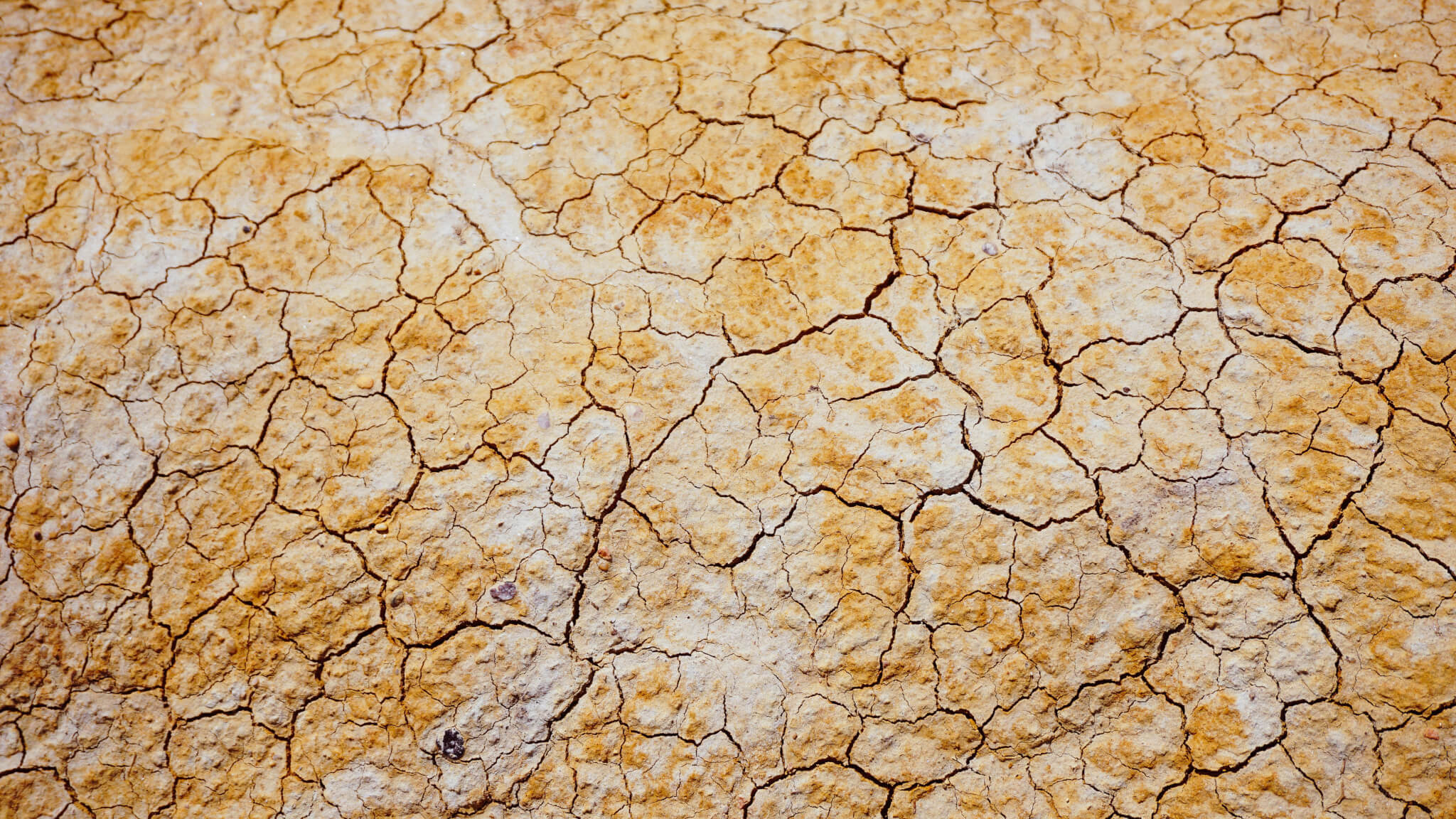 It is now widely understood that modern industrialised farming, and by extension, a carnivorous diet, is bad for the environment and often one's health. In recent years people have become aware of not just the ethical and emotional arguments for reducing meat intake, but also the stress it puts on the planet, specifically in its unsustainable use of water and implications for ecosystem and soil degradation. The in-and-outs of these consequences are innumerable and would require reams of text to properly address, however, the UN nicely sums up the proximity of the catastrophe in its estimation that we have just 60 harvests left.
So what are our options? Many suggest a complete overhaul of modern farming systems, switching to a lower intensity, decentralised system and one that embraces the natural diets of many animals – i.e. grazing cattle and feeding pigs on scrap food, which both animals would be able to digest better than the currently preferred soya or corn. However, such a top-down change seems unlikely, and as is so often the case with these things, the consumer must take charge to see change. This is where the recently super-popularised diets of vegetarianism, veganism and flexitarianism come in.
The market has exploded in recent years to cater to these newly established segments, ones especially driven by millennial engagement. This has likely been helped by social media movements and awareness garnered by celebrity spokespeople, as well as a number of internationally acclaimed documentaries such as Food Inc. and Cowspiracy. Millennials have shown their interest in and commitment to healthier diets, and in five years they'll have families and will be the target market.
This shift has prompted huge innovations in the food sector; US companies like Beyond Meat sell a plant-based burger in Whole Foods nationwide, and Impossible Foods have created a burger that sizzles, smells and even bleeds like real meat. In fact, Impossible Foods has been so successful that the critically acclaimed David Chang has introduced the 'Impossible Burger' to his menu at Momofuku Nishi.

For those of us over the pond, we have London-based More Than Meat, which can be delivered to your door, and the Scottish-based Mheat, who make vegan 'cheeze' and a range of deli meats!