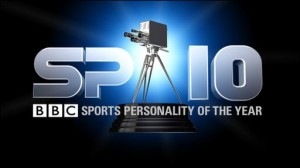 In 1954 members of the public wrote on a postcard the name of the athlete who they believed had earned the title of Sportsperson of the Year. Some 14,500 votes were counted and the inaugural BBC Sportsperson of the Year Award was presented to the middle and long distance runner Christopher Chataway.
58 years later and Britain's best-loved sporting figures continue to be publicly acknowledged for outstanding achievement, in what has become one of the most widely recognised awards celebrations in the sports industry. Today men and women from any sporting discipline have the potential to be awarded the accolade, while managers, coaches, teams and the country's most inspirational unsung heroes are also granted public acknowledgement. 
2012 has been a year of sport for Great Britain. We rejoiced at gold medals, laughed in the face of world records and claimed titles that should never have belonged to us. But which of the many awe-inspiring individuals who have filled our television screens and populated our morning papers throughout 2012 is likely to be recognised as the standout personality of the year? Here are the likely candidates as we see them…
Bradley Wiggins
As if becoming the first Briton to win the gruelling Tour De France was not enough, our favourite potty-mouthed, sideburn-sporting ginger-man went on to claim gold at London 2012, bringing his total Olympic medal tally up to an impressive seven. Wiggins has moved ferociously from pigeon-holed pursuit cyclist into an almighty force across all terrains. He has propelled cycling onto the main stage and has made the name Team Sky synonymous with fortitude and implacable success.
BetVictor odds: 4/6
 Andy Murray
Let's head back to the beginning of 2012, just for a moment. Andy Murray was then, at best, Britain's greatest hope of Wimbledon success – someone who allowed us to forget the painstaking disappointment of the Henman years. And at worst? He was the tantrum-throwing non-British-Scotsman who we struggled to warm to (plus his mum was Anne Robinson, and she's pretty scary). So it goes without saying that we were completely bowled over when the guard was finally taken down and Murray revealed what was probably only an ounce of the pain he was experiencing at having a Grand Slam title snatched from well within his reach yet again. Just a few short months later and Murray is celebrating what has been the greatest year of his career to date. He is Olympic Champion, Grand Slam title holder and, most unpredictably, the people's champion. Talk about a turnaround.
BetVictor odds: 11/4
 Mo Farah
Few moments from the world of sport in 2012 are quite as memorable as that of Mo Farah crossing the finishing line to claim his second Olympic Gold. In the space of a few short weeks, Farah made us proud to be British, caused one unnamed reporter to look utterly foolish ("Look mate, this is my country.") and reminded us that the qualities of graciousness and humility do have a place in elite sport. Oh, and he trademarked his own move…. which we're all a bit jealous of really. If it's personality you're looking for, Farah has bucket loads. 
BetVictor Odds: 7/2
Jessica Ennis
The poster girl of London 2012 and one of Britain's biggest gold medal hopes, heading into the Games; you would have forgiven Jessica Ennis for displaying some small sign of buckling under the weight of public hope and expectation. But for Ennis, competing with the weight of a home crowd behind her and the support of a Nation clinging to the backs of their sofas, made this particular gold medal mission a walk in the park. Ennis catapulted her way into the hearts of the nation with the perfect combination of incomprehensible talent and total grace. Her 800m win in the final event of the heptathlon was the picture-perfect ending to a note perfect performance. Conquering seven different disciplines has never looked quite so easy.
BetVictor odds: 12:1
David Weir
Why have one gold medal, when you can have four? This year Weir claimed first place in the 800m, 1500m, 5000m and the marathon, becoming one of our favourite over-achievers of London 2012. His presence was undoubtedly a key factor in the unexpected wave of energy that surrounded the Paralympic Games and he quickly became the headline athlete on each and every day that he competed. Weir now has ten Paralympic medals to his name. Could this be the year of the Weirwolf?
SkyBet odds: 18/1
Ellie Simmonds
If Ennis was the poster girl of the Olympic Games then Ellie Simmonds was the smiling, superhuman billboard for the Paralympics 2012. At just 17 Simmonds has achieved more than many swimmers do in a lifetime – four Paralympic golds and ten World Championship golds….an achievement worthy of the highest recognition. But more than success in the pool, Ellie has helped to increase awareness of disability sport and has served as an inspirational role model for young people who find themselves in a similar position to her.
SkyBet odds: 40/1
Jonnie Peacock
Oscar who? Jonnie Peacock stormed the 100m, leaving behind the T44 favourite, as well as the existing Paralympic record. 'Britain's Bladerunner', the man who beat the unbeatable…and an athlete who made clear his pride in representing GB as a Paralympic competitor…not bad at just 19 years of age.
BetVictor odds: 100/1
Sir Chris Hoy
The most decorated British Olympian ever. Never did we think adding two more Olympic golds to an already impressive tally could mean so much to the man who owns the velodrome. In stark contrast to the likes of Simmonds and Peacock, Hoy is creeping towards the 40 mark but continues to demonstrate that age is no more than a number.
BetVictor odds: 66/1
Victoria Pendleton
Overlooked in last year's Sports Personality line up, Pendleton has made a name for herself both on and off the bike. High profile magazine shoots, lucrative sponsorship deals, media profiles (oh, and naked bike riding), Pendleton has achieved what many athletes competing in non-mainstream sports fail to do, to make her achievements stretch farther than the sporting arena. Pendleton has been World Champion, Olympic Champion, European Champion and Commonwealth champion….. Sports Personality 2012 would surely be the icing on the cake, as she happily hangs her bike in the shed for good.
BetVictor odds: 150/1
Rory McIlroy
Ok, so if we had it our way all ten of our shortlist would come from the world of athletics. After all, there aren't many occasions where we are afforded the luxury of ignoring football in favour of fencing. But with the Ryder Cup underway there may well be space for a golfer in the shortlist this year and it is McIlroy who has enjoyed a standout twelve months. Add to this the rekindling of the irresistible McIlroy/G-Mac partnership and you've got yourself another strong contender for SPOTY.
SkyBet odds: 100/1
So there we have it, some of this year's strongest candidates. As a lasting thought, here's who some of the team at PHA would like to see named Sports Personality of the Year 2012:
"Jonnie Peacock, for sheer force of personality, triumphing over the odds, beating Oscar Pistorius who is a true legend and for answering the question do you now want to compete in the Olympic Games with the answer: "Why would I do that! I am a Paralympian and proud of it!""
Phil Hall
"I'd go for Andy Murray….Olympic Gold and Silver, US open and finalist at Wimbledon…the best ever year by a British tennis player. He's everything Tim Henman was not and will win five or six slams now. (Plus I can't separate the Olympians!)"
Stuart Skinner
"It has to be Bradley Wiggins. The Tour de France has got to be the ultimate sporting endurance event and to become the first ever British winner and then follow it up with Olympic gold less than two weeks later is an incredible achievement."
Rob Treloar
"Mo Farah. A true champion whose tremendous double-gold lit up a fantastic Olympics. He manages to effortlessly mix his brilliance with humour, warmth and modesty. And he gave us the MoBot!"
Neil McLeod
"Jessica Ennis. She was the poster girl for the Olympics and the pressure on her shoulders going in to the Games was immense. But did she let that get to her? Of course not. Her response to that added pressure was to smash the field to pieces in the most gruelling of athletic events. Yes, Mo Farah is awesome at distance running, Murray is phenomenal at tennis, Elle Simmonds rules the pool, but Jess ran, jumped and threw her way to her gold medal in astonishing style. To compete in all those different disciplines to Jess' standard requires a phenomenal all-round athleticism. And she did it all with a smile on her face and with a grace and humility that endeared her to the entire nation.
It sounds corny to say it but Jess is an inspiration to the nation; not least to a generation of young girls who previously lacked sporting female role models to look up to. Plenty of female athletes have helped put that right over the summer, but none more so than Jess in my opinion. Jess epitomised the spirit of the Games and I believe will epitomise the legacy that lives on."
Katie Matthews
"I would like Ellie Simmonds to win because she won two gold, a silver and a bronze medal at the London 2012 Paralympic Games and has truly captured both the hearts and minds of the British public. For me, Ellie was the face of the Paralympic Games in London and should be an inspiration to others out there, both able bodied athletes and those competing with a disability, showing the world that sport has no boundaries."
Laura Field
"Before London 2012, how many of us were familiar with the accomplishments of David Weir? Probably not very many. Now, he is not only the greatest wheelchair athlete of all time but, quite rightfully, a household name. Time and time again I find myself in awe of the strength and tenacity with which he competes. But more than this, Weir has been instrumental in increasing awareness of disability sport and has made the remarkably mammoth task of bridging the gap between the Olympic and Paralympic Games look as easy as a wheelchair wheelie. He is a truly outstanding talent who has inspired the nation"
Sarah Taylor
"Wiggins: Not only Olympic gold and a truly historic Tour de France win, but is a genuine character and a Mod, something we need more of in sport"
Jonny Davies
"Bradley Wiggins should take the crown. He is the first Briton to win the Tour De France, has four Olympic Golds and seven medals overall making him the equal most celebrated British Olympian and he deserves to be recognised. For that reason in my eyes he stands above Mo Farah, Andy Murray and Jessica Ennis. Wiggins has reached the pinnacle of his career by winning the Tour De France and has the medals to show for it!"
Dan Apostolos
Words by Sarah Taylor