Yesterday The PHA Group's Fashion & Lifestyle team hosted the Kaleidoscope Spring / Summer 2014 Press Day. Despite the rain, PHA rolled out the red carpet to welcome the media to the Around the World themed press day showcasing everything from swimwear to garden furniture.
The drop-in day showcased Kaleidoscope's fashion and home collections for next season and was attended by fashion, lifestyle, home and interiors journalists, bloggers and stylists.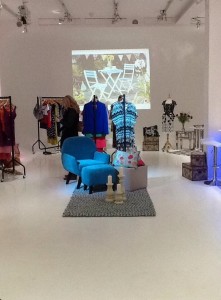 The Venue
We attended a number of viewings for venues before finally deciding on Ice Tank on Grape Street in Covent Garden. It was a great space for Kaleidoscope as it offered a ground floor and basement level, as well as a kitchen space. We were able to integrate the fashion and home products together and separate the collection according to the theme.
The Theme
We chose Around the World as the theme for the SS14 press day. After viewing the collection we identified that there was a lot of world influence for both fashion and home. Within that theme, we then separated the collections by category: Safari; French Riviera; Tropical Print; Caribbean Colour, English Countryside; City Chic and the Far East.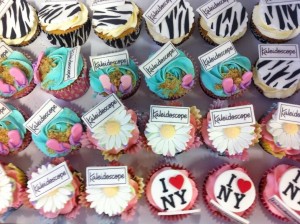 The Food and Drink
We kept our visitors happy with a selection of suitable 'Around the World' themed beverages and canapes. We also had a fantastic selection of cupcakes from Pink Cooker Cupcakes. The cupcakes were specifically designed to reflect each of our 'Around The World' categories, including one with flip-flops on biscuit crumble sand for Tropical.
The Feedback
All of the press in attendance were very impressed with Kaleidoscope's SS14 collection. Many commented that it was the strongest collection that they had seen. Lots had favourite pieces within the collection including a gorgeous laser-cut white top, blush tailored trouser suit and orange and rose trees.
It was fantastic to see lots of the attendees taking pictures and tweeting about the event including pictures of the collection, or the tasty cupcakes.
The SS14 Press Day was a great opportunity for Kaleidoscope to introduce their new collection to the media. It was also great for the media to get a feel for the new range prior to its launch.
Thank you so much to all of those who came!