The annual GQ Men of the Year Awards took place at the Royal Opera House in London this week, with a few shock winners sending the Twittersphere into a spin.  And myself, Laura and Nick were there to witness the aftermath of the action-packed seventeenth awards ceremony.
Our client Timebased have been producing the event since it first began, and luckily for us, were able to offer us three passes to the official after-party, which of course we were not going to turn down!  After initially going into a huge panic about what to wear (cue a lunchtime AND post-work shopping spree) we couldn't wait to spend the evening sipping on cocktails and rubbing shoulders with the award winners!
Of course, there was work involved as well, and Tuesday mainly consisted of monitoring Twitter for updates, keeping in contact with Richard, Creative Director of Timebased, and reaching out to our press contacts to keep them as up to date as possible.  As soon as the working day was over it was time to go home and get ready, while keeping an eye on social media and feeding live updates, such as the winners and what the celebrities were eating, through to the press.
It's on: #gqawards @ Royal Opera House https://t.co/i9SE0CLIXL

— Timebased Events Ltd (@timebased) September 2, 2014

As always, there were some surprises on the evening.  The response to Tony Blair's Philanthropist of the Year award, as decided by readers and GQ Editor Dylan Jones, has received a somewhat mixed response (https://bbc.in/1ppcYQT), and a few of the outfit choices certainly raised eyebrows, namely that of GQ's Woman of the Year Kim Kardashian, whose bespoke Ralph & Russo skirt left little to the imagination.  There was, of course, also James Nesbitt's ice bucket challenge; which, after he was nominated by Dylan Jones, took place live on stage!
From Kim Kardashian to Cara Delevingne, who wore what at the GQ Awards? https://t.co/lupTg1Q2Ci pic.twitter.com/Ksafesf4m2

— The Independent (@Independent) September 3, 2014
We met at 10pm, just as the awards were drawing to a close, and after an hour of hot-desking in a local bar, over a glass of wine (or two!), and an interview with BBC arranged for 7am the next morning, our work was done and we arrived at the Royal Opera House just after 11pm.  Ushered inside through the side entrance and welcomed with a cucumber mojito, we set about celeb-spotting straight away!  Within minutes we'd spied Jessie J, Pixie Lott and Amber Le Bon, and plucked up the courage to ask David Gandy for a photo – probably mine and Laura's personal highlight of the evening!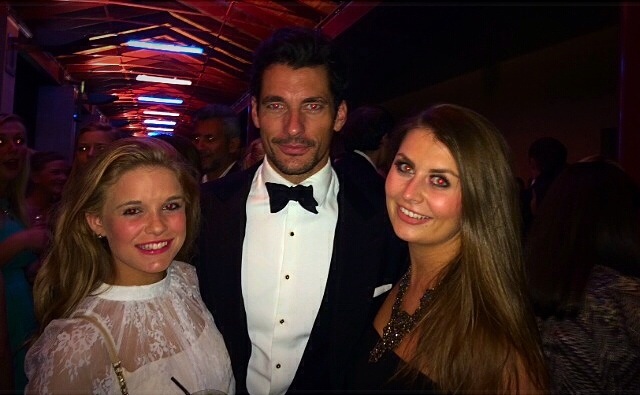 After a few hours of dancing to Laura Jean Marsh and having sampled just about every cocktail on the menu, we said our goodbyes to a very happy client, and made our way to the exit, not before stopping for a photo in front of the GQ branded board, and of course picking up one of the coveted goodie bags from the night.
All in all, it was a hugely successful event, attended by some of the biggest and brightest stars in the industry, and one that Timebased are hugely proud to have played a part in.  Here's to next year and (hopefully) securing another invite!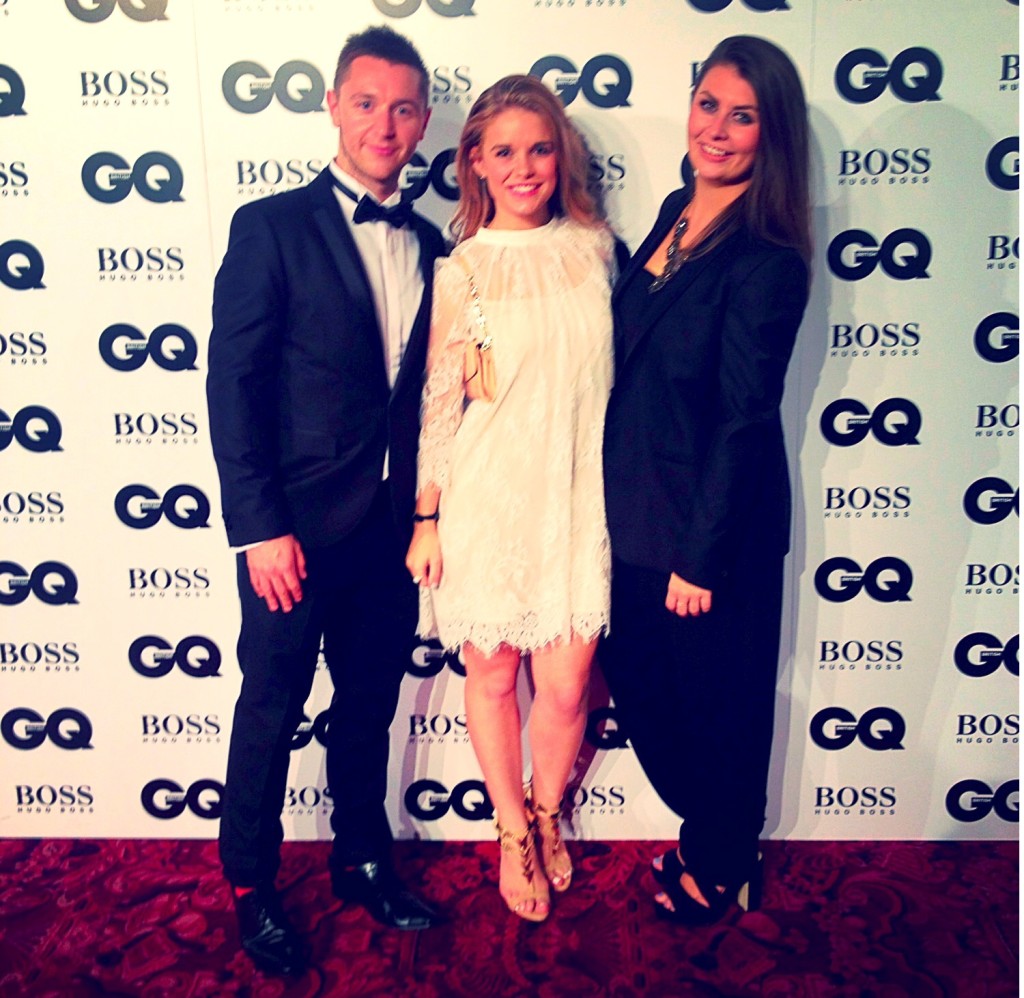 Designer of The Year: Christopher Bailey, CEO of Burberry
Entrepreneur of The Year: Andre Balazs (of Chiltern Firehouse fame)
Chef of The Year – Tom Kerridge
International Man of The Year – Jonah Hill
Comedian of The Year – John Bishop
Philanthropist of The Year – Tony Blair
Actor of The Year – Benedict Cumberbatch
Editor's Special – Liam Neeson
Writer of The Year – Michael Lewis
TV Personality of The Year – Peter Capaldi
Innovator of The Year – Ewan Venters
Solo Artist of The Year – Pharrell
GQ's Legend of The Year – Van Morrison
Inspiration of The Year – New Order
Sportsman of The Year – Lewis Hamilton
Special Achievement Award – Paolo Nutini
Leading Man – Colin Firth
Humanitarian of The Year – Ringo Starr
Woman of The Year – Kim Kardashian
Most Stylish Man – Douglas Booth
Icon of The Year – Iggy Pop