I never in a million years thought that working in sport and leisure PR would entail a visit to Buckingham Palace!
About two months ago a friend of mine called me to say that he and his team, Polytechnic Football Club, were playing in the first ever football match at Buckingham Palace on October 7th. My instant reaction was to think he was extending the truth but once I saw the official release on BBC News, I realised he was actually being serious! I quickly realised that this was an event that would attract huge media attention….and as such, was one that we needed to make the very most of.
I raised the possibility of one of our clients, PureGym, sponsoring Polytechnic FC. After some lengthy negotiations (they drove a hard bargain!), the deal was sealed.
The competitive fixture was, in fact, a Southern Amateur League match against their local rivals Chiswick Civil Service and would have been played the Saturday before at CCS home ground. But when FA president Prince William invited the two teams to change the venue of the match, to mark the Football Association' 150th anniversary, both teams bit the Prince's arm off, not quite believing their luck.
The pitch had been laid by the groundsmen of Wembley. The game was to take part in the gardens right outside the Queen's bedroom. Before kickoff Prince William warned the players not to smash his granny's windows!
It was a fiercely competitive opening half with Polytechnic Football Club having more of the clear-cut chances until tennis player/hand model Bojan Jelovac broke the deadlock with a clinical finish just inside the box. His celebration was somewhat of an embarrassment, as he bowed to the waiting media – a moment he obviously won't experience again anytime soon.
At halftime, the players experienced something slightly different than their normal routine, when they were handed oranges by butlers in silver bowls. ("I hate oranges but if they are served like that, get me one!" said one player).
The second half continued much the way the first half did and Polytechnic scored an easy tap-in with 20 minutes to go. The realisation that they could be the first football winners at Buckingham Palace began to sink in and they started to play deeper and deeper in their own half. This negative play resulted in Chiswick Civil Service being able to play with more freedom and a cross from the right midfielder landed perfectly on the head of their loan striker to make it 2-1. With ten minutes to go, it was easy to see how nervous Polytechnic were becoming, but they managed to cling on for a famous victory.
It was an incredible experience to be there at the heart of all the action. It was also fantastic to watch Prince William meet and greet all the people who had done so much for grassroots football.
All in all, a day The PHA Group won't be forgetting in a hurry!
Here are some of our favourite photos from the day…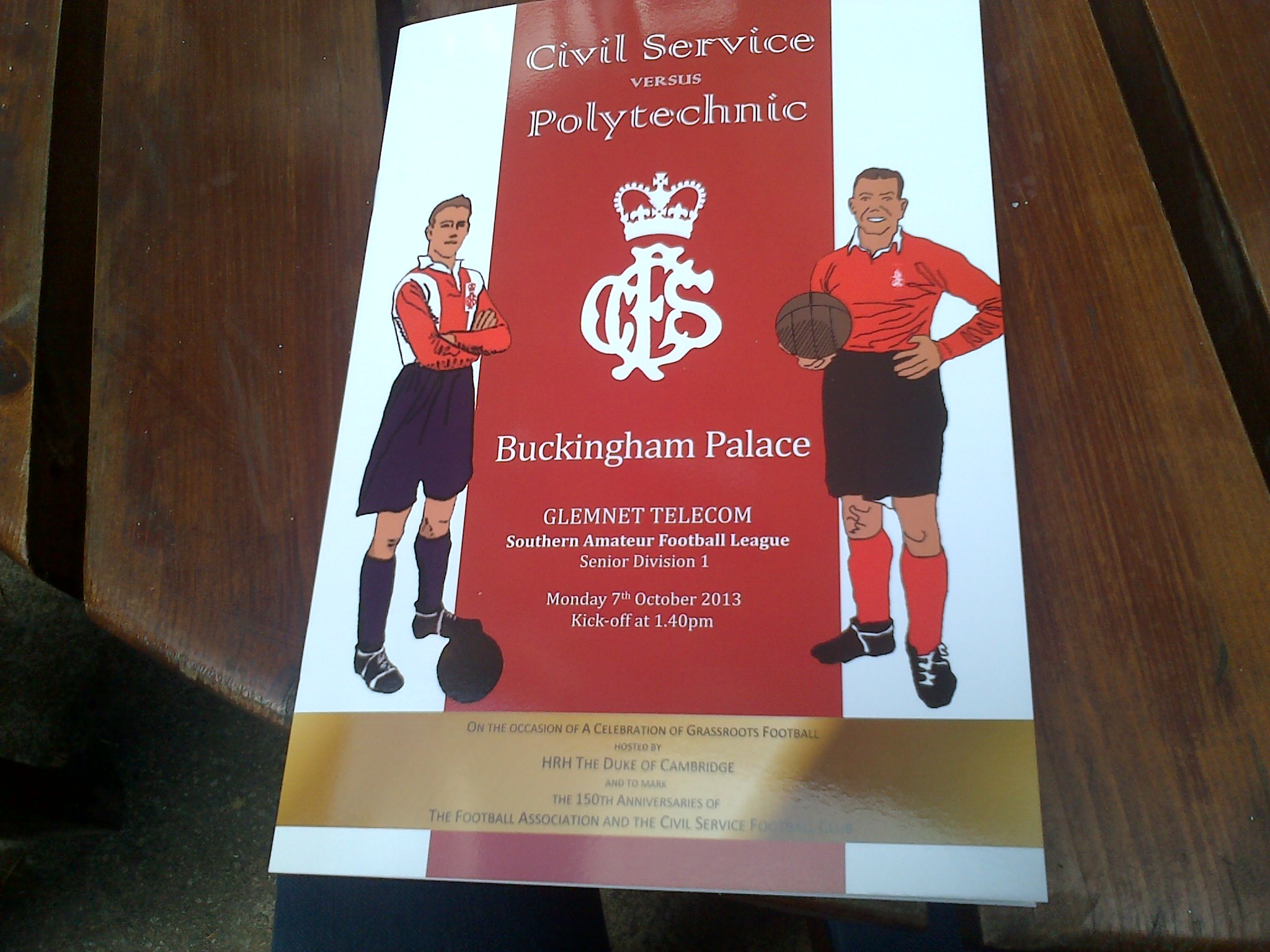 Prince William himself…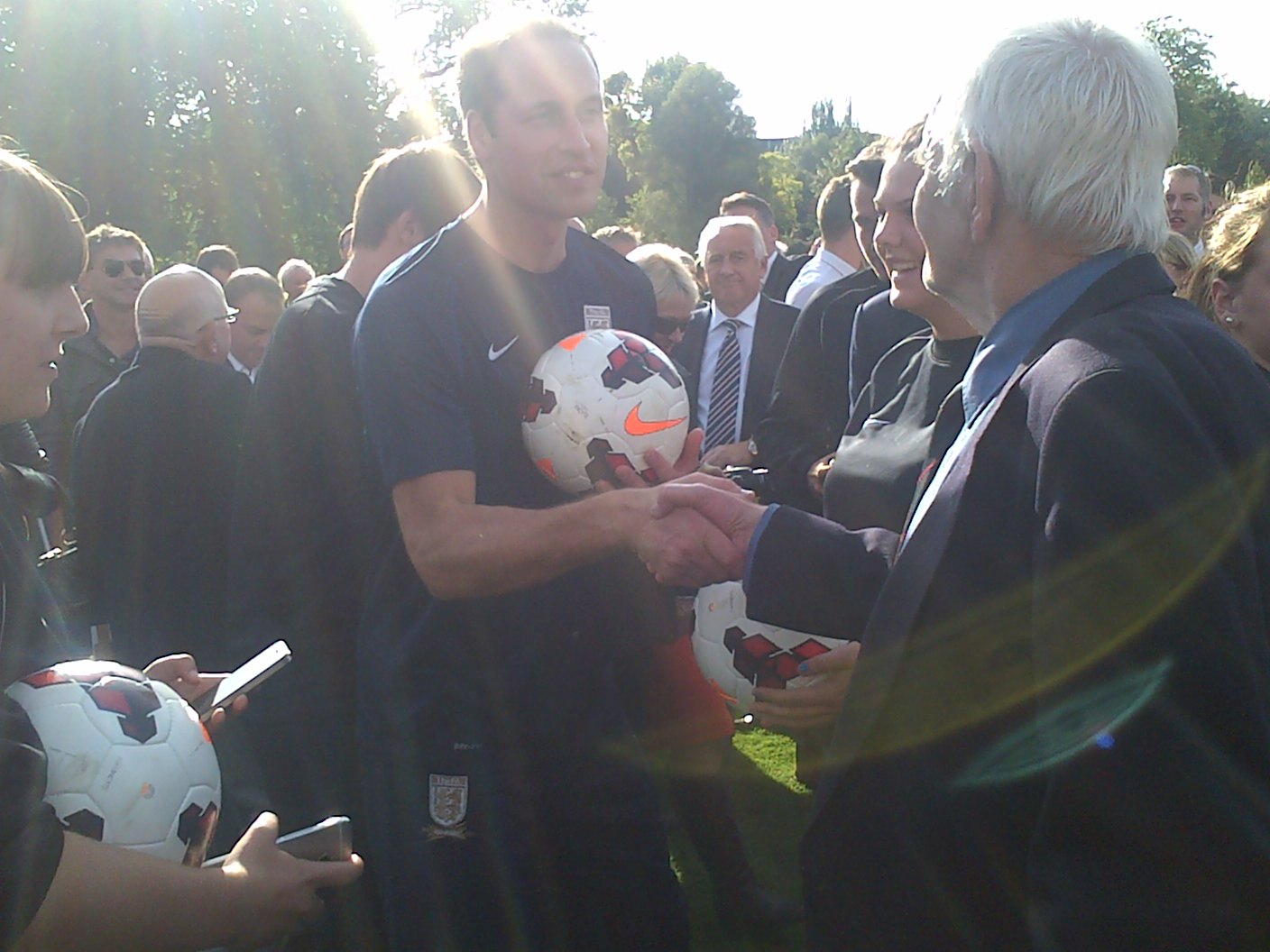 Getting to the heart of the action with the players…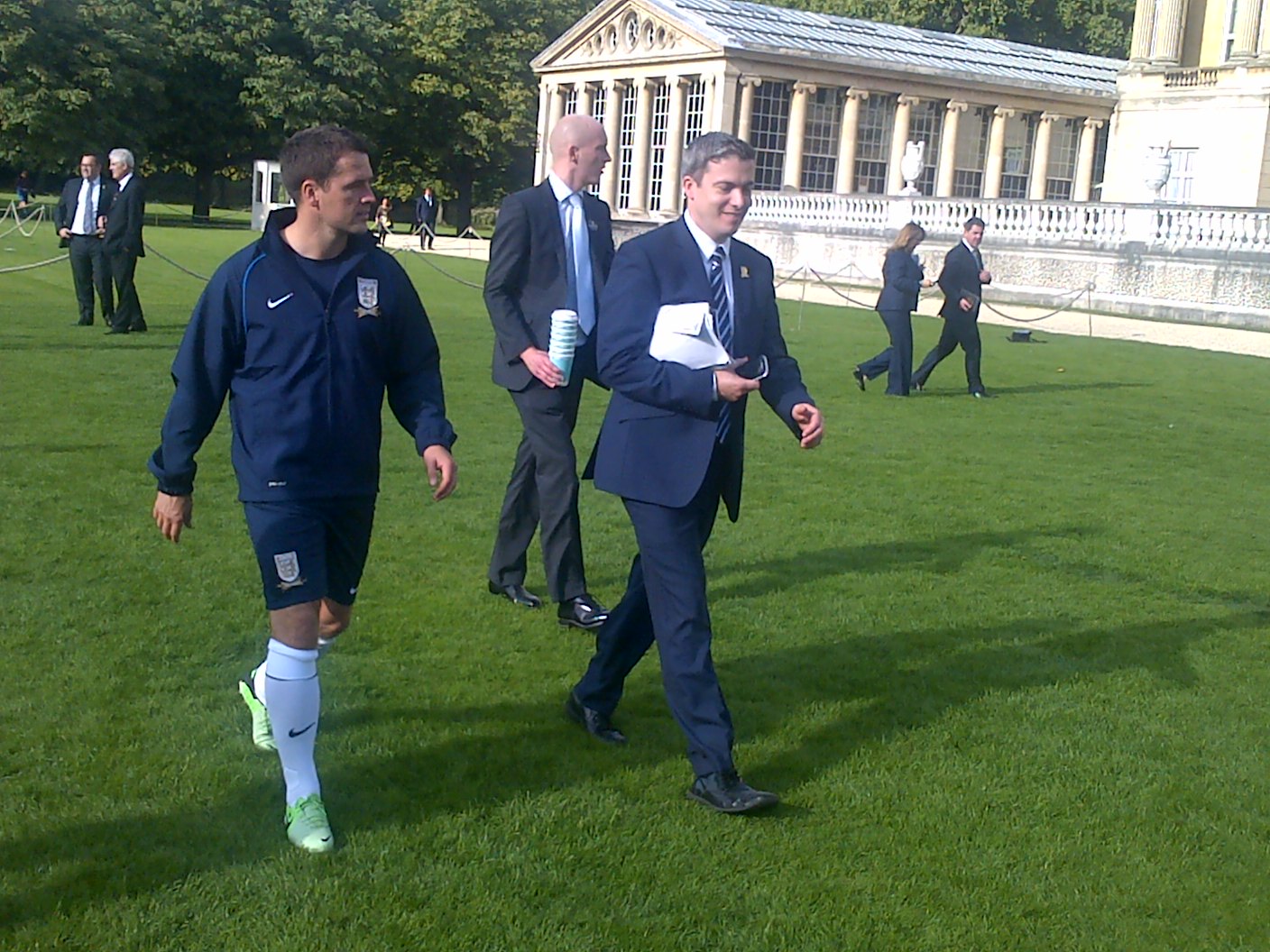 Prince Williams and Greg Dyke enjoying the match….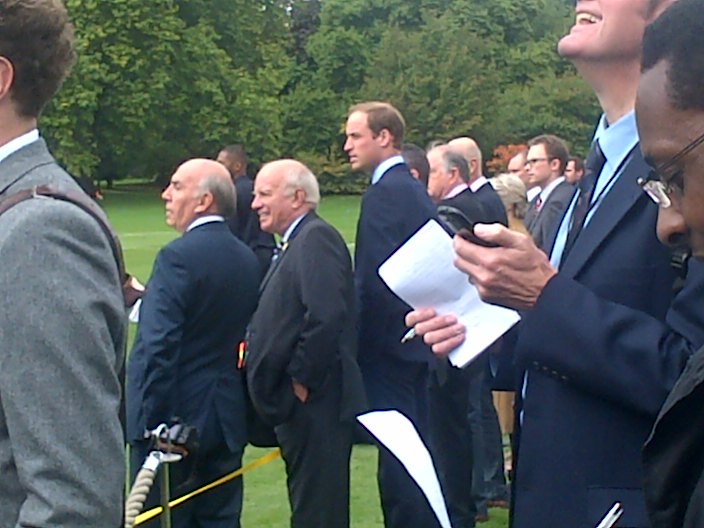 Polytechnic goal scorer Bojan Jelovac in the media scrum post-match…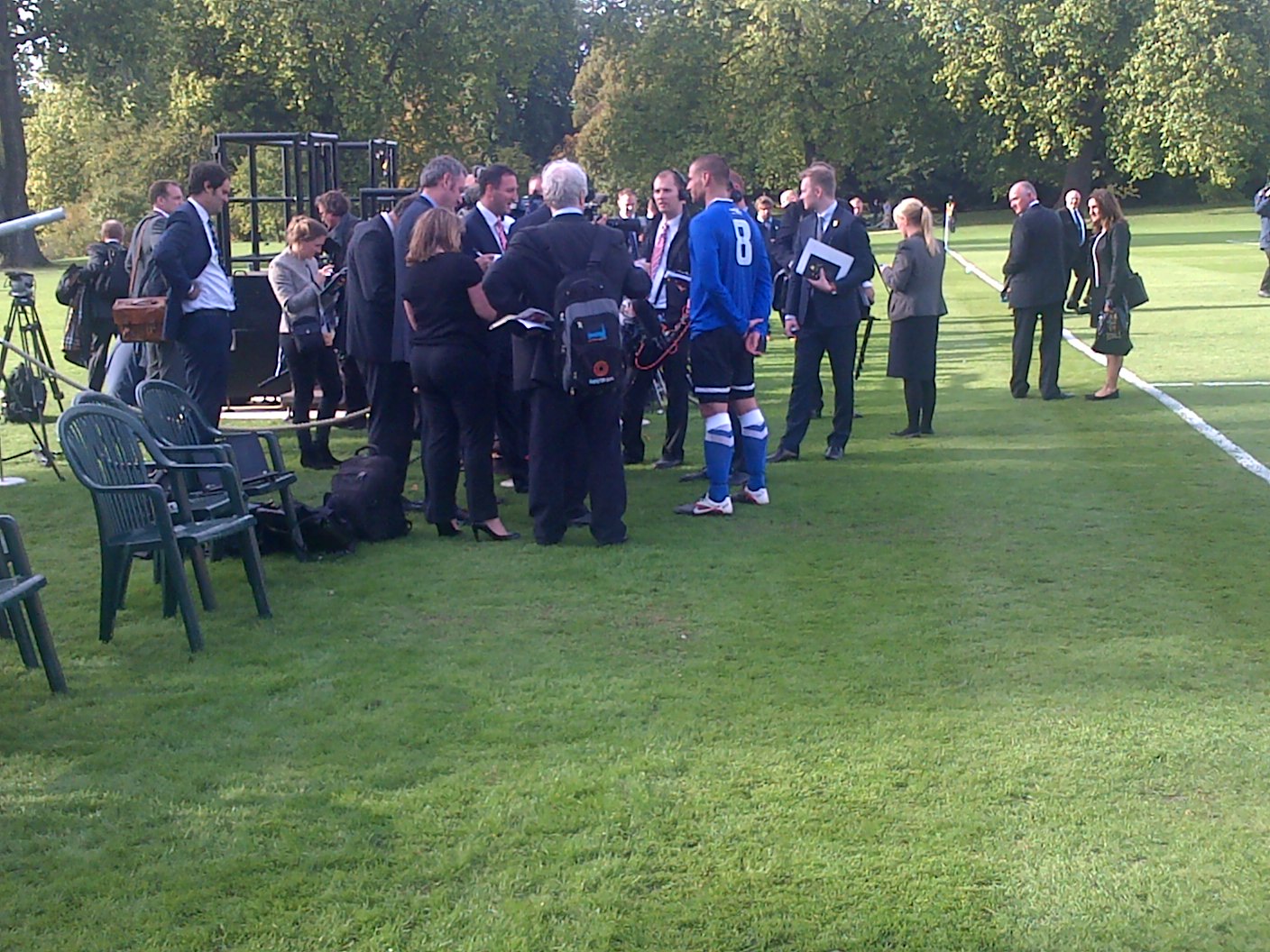 Our very own Katie Matthews and a certain familiar face…