Britain has always been a leader in the creative industries, but a question mark hovers over its future. At a time of Brexit, an NHS stretched to breaking point, and spending cuts, it is easy for industries that are doing relatively well to be overlooked by Government but to do so could be a disaster. This has never been truer than for the creative industries, who enjoyed a bumper year in 2016 (contributing £84 billion to the UK economy) but are largely ignored by policymakers. Yet the continued success of this sector is by no means guaranteed.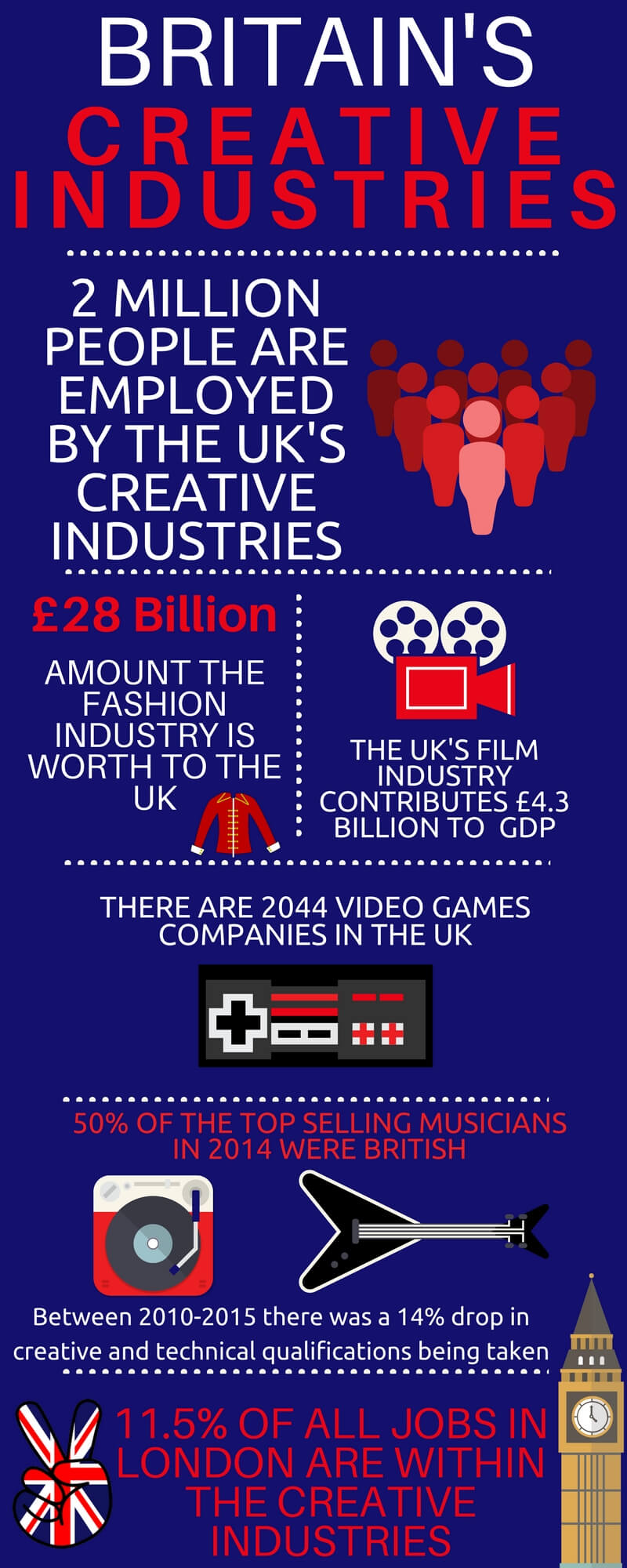 Brexit will have far-reaching consequences for the creative industries in a myriad of ways. One of the most significant changes is likely to be to freedom of movement, which could negatively impact the sector's ability to attract key talent from overseas. Likewise, any requirement for British citizens to have visas to work in Europe could be costly and time-consuming. This will be problematic for anyone in the industry who needs to frequently work in European countries, e.g. musicians on tour. Plus, a business' ability to protect its intellectual property (which is largely governed by EU law at the moment) could be significantly reduced, affecting everything from design to publishing, film and music.
Additionally, the future funding that Britain's creative sectors get from EU bodies could be at risk. Figures from Creative Europe show that it supported 230 cultural and creative firms in the UK in 2014/15. There are questions over what will happen to this, and other similar funding streams, after Brexit, and the government should take steps to reassure bodies who might be affected.