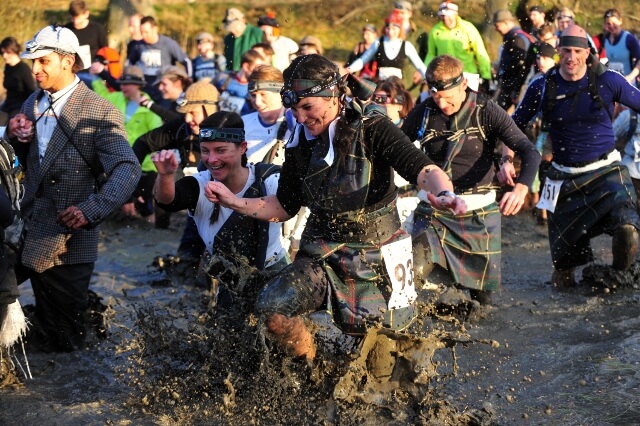 This weekend, we went to watch Rat Race's first event of the year "The Mighty Deerstalker", which took place at Traquair House in the Tweed Valley of Innerleither.
I arrived on site at 11:30am ready for an exciting day ahead, with two different races set to take place. The event village was already buzzing as people had been arriving in the early hours to find one of the best camping spots.
Rat Race differentiates itself from other adventure companies as it puts on a serious after party, which takes place from 6pm until midnight. I had been told that almost 50% of people would stay for the evening entertainment, which would include a two hour set from a local live band.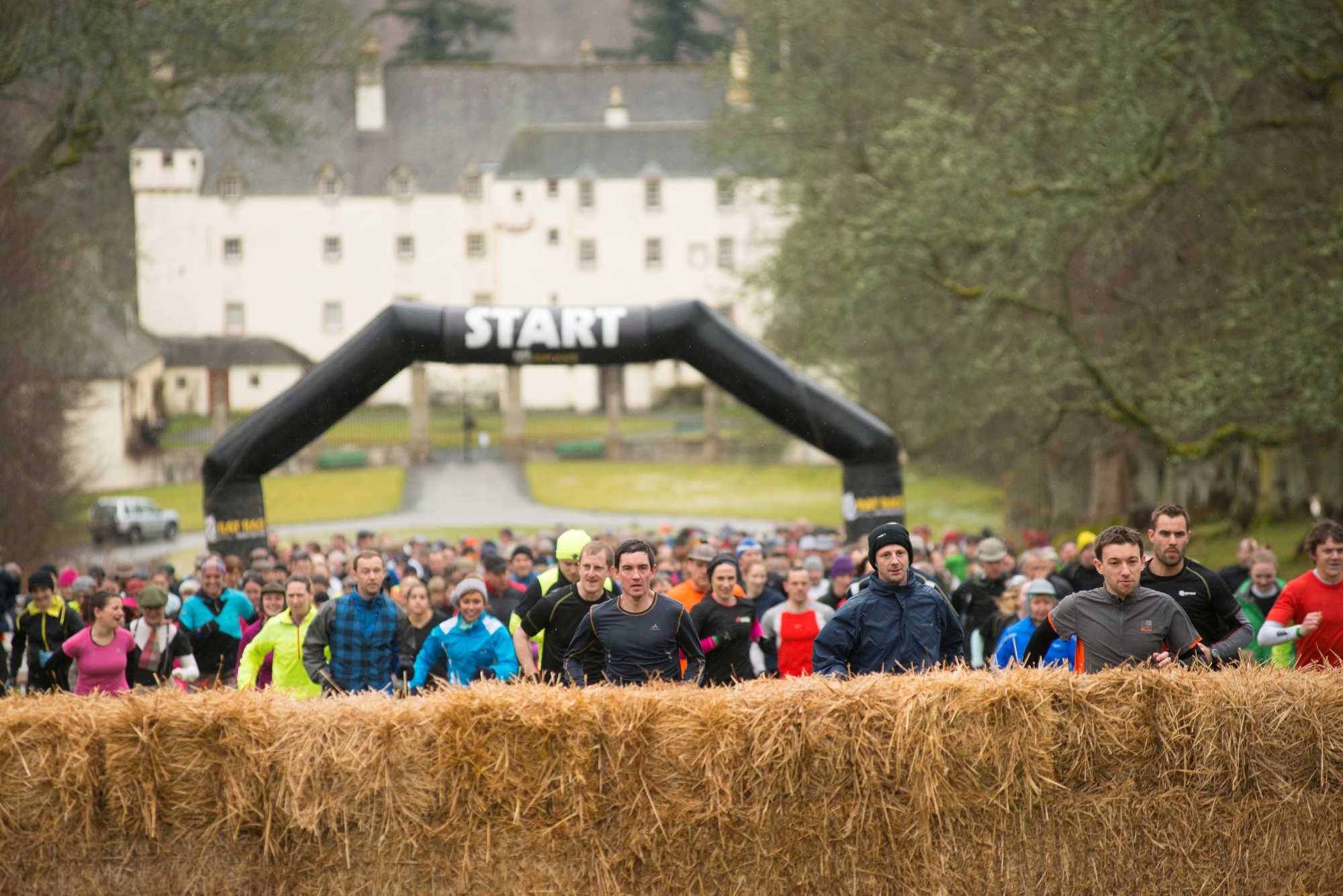 The first race took place at 2pm and saw 1,000 set off on the 5k Deerstalker. This first group included a number of men and women dressed from head to toe in tweed (keeping with the historic theme of the event). It is certainly no standard 5k run, as participants had to battle some serious hills, water crossings, forest trails and man-made obstacles. I was expecting to see finishers completing the race in around 25 minutes….but I had been told by a source that it was actually an 8K run! The first finisher completed the course in 52 minutes.
The 10k event then took place in the evening, with the first of three waves of people setting off at 5:45pm. The MIGHTY Deerstalker was further, higher, steeper, wetter and wilder. It offered all of the challenges of the 5k race, but instead of competitors stopping when they reached the finish line at Traquair House, runners completed the longer version in darkness with only a head-torch to light the way. Again, I started to ask questions about why no one had been able to finish the race in an hour, because there were definitely some well-trained runners taking part in this race……
The run was, in fact, 17k long!!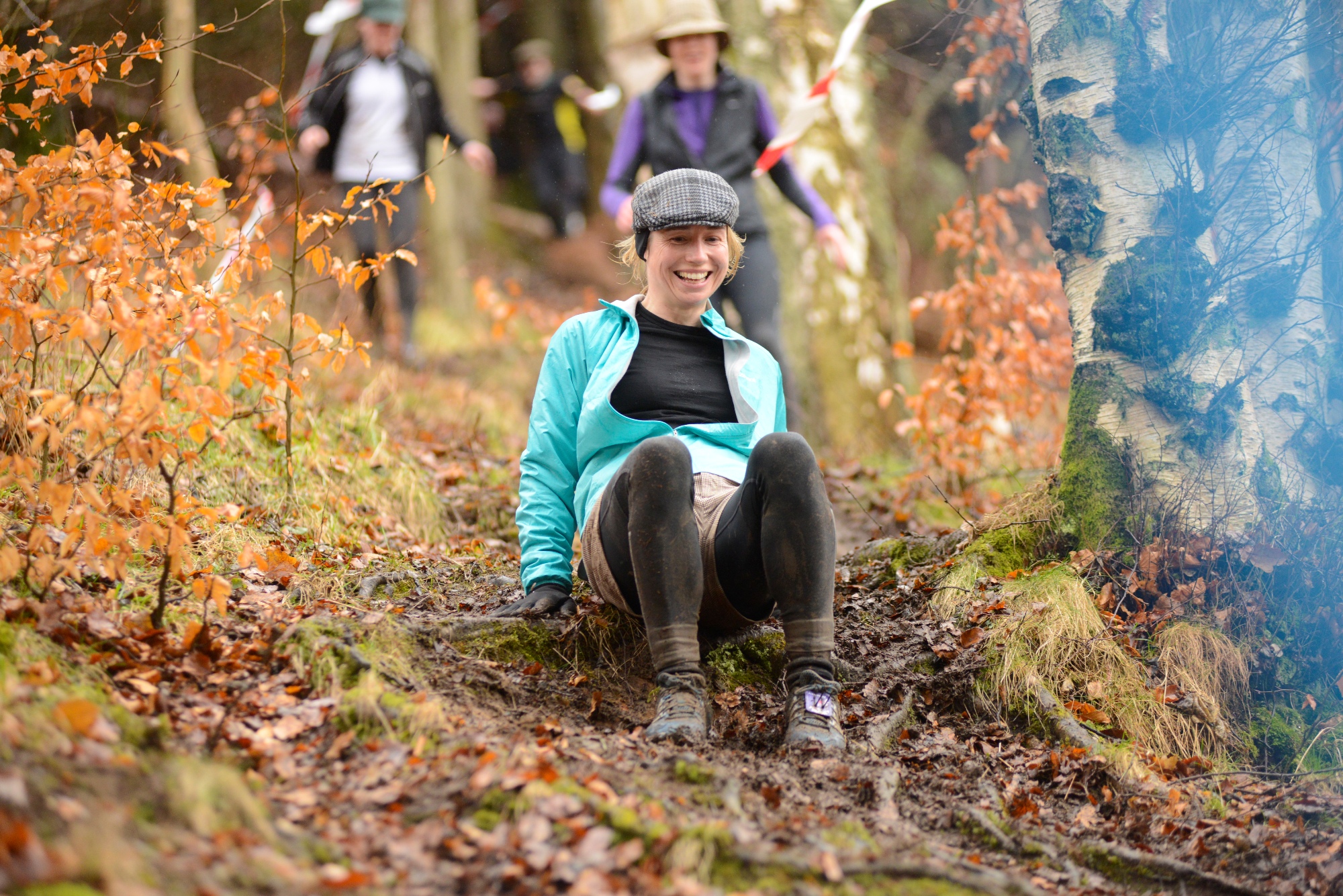 The 10k event was quite a spectacle, as from the event village all you could see was 1,500 night torches in the distance. Although people were looking to run fast times, I noticed a great sense of camaraderie at the event with some great sportsmanship along the way. One poor competitor lost his shoe in what is known as "The Bog" and he had about 20 people searching the swamp for his shoes! Luckily a marshall gave him a spare trainer but we found out at the end it was three sizes too big.
As Rat Race's evening event goes off in three different waves, the winner is not announced until later on in the evening. Personal trainer Gareth Moreton was announced as the winner in a time of 1 hour and 18 minutes.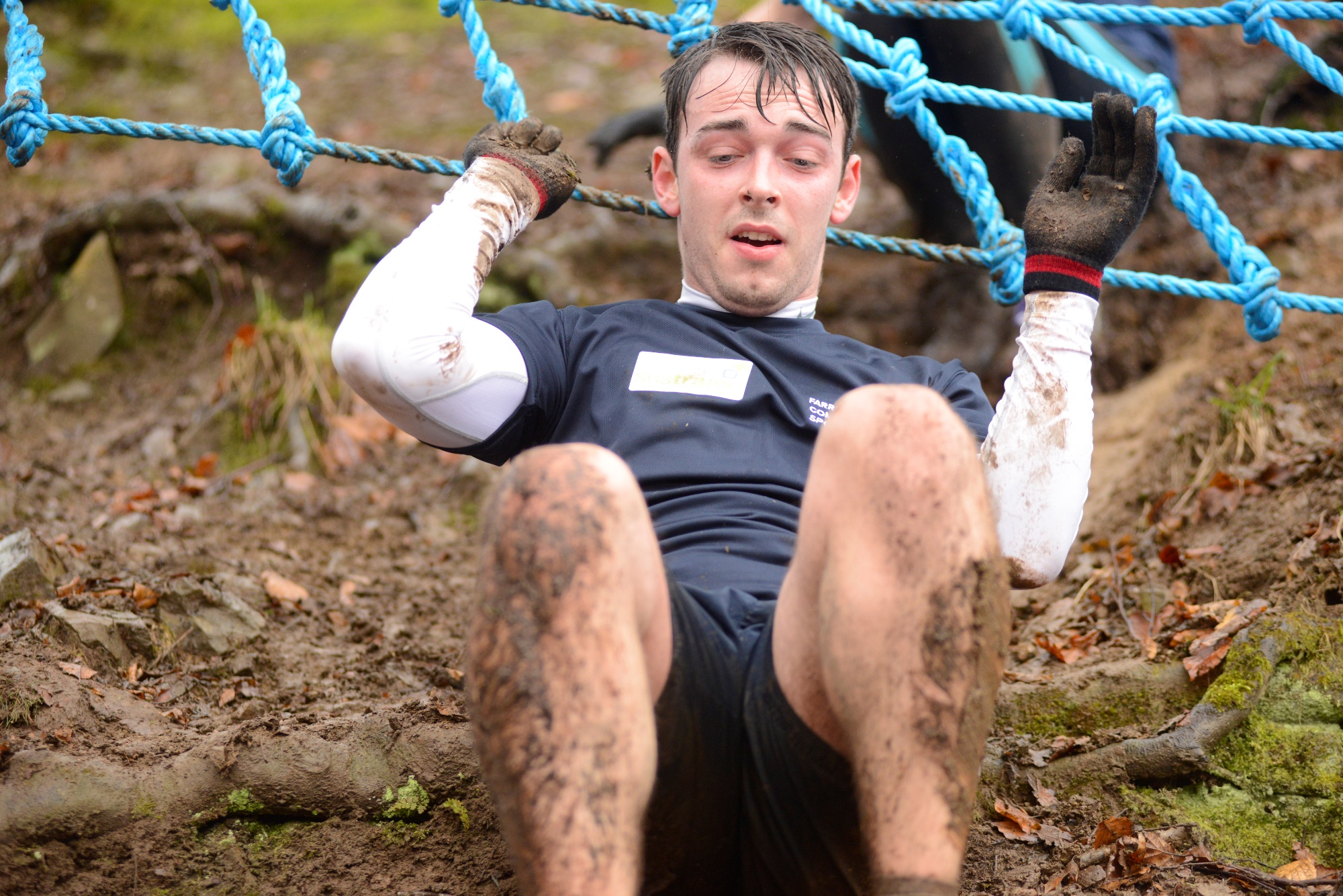 It was a fantastic event to be a part of and Rat Race certainly knows how to make the fun continue after the run.
The Sport and Leisure team will all be attending Rat Race's next event "The Dirty Weekend" in May and we have heard that DJ Greg James will be playing after we tackle a 13m obstacle run!
For more information on Rat Race Dirty Weekend please visit: www.ratracedirtyweekend.com