We've had the best summer on record this year with parts of the country enjoying temperatures as high as 30 degrees. It is not surprising families across the UK are considering staycation options instead. With award-winning beaches, internationally acclaimed cultural and historical attractions and 15 national parks to choose from, there's something for everyone on our island.
Enjoy the simple pleasures of spending time together on a family friendly beach in Cornwall or try something new– we bet the littlest members of your crew will be the first up on a surf board!
Considered one of the best surfing beaches in both the UK and Europe, the long and sandy Fistral Beach is backed by rocks and cliffs and, on a fine day, is an ideal spot for families to take surfing lessons or relax with a picnic.
Where to stay?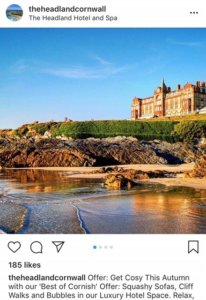 The Headland: With its luxury family-friendly accommodation in self-catering cottages close to the main hotel, is a great location for family holidays. There are indoor and outdoor pools, mini football field, tennis courts, putting, games and more. Plus, Fistral Beach is a few minutes away, so you can go to the Fistral Beach Surf School which offers lessons for all ages.
Cycling, sailing, kayaking, walking… The Lake District national park offers loads of brilliant family days out in the most gorgeous scenery. For the Peter Rabbit's fans, you can also visit the World of Beatrix Potter. Pop in to Mrs Tiggy-winkle's kitchen and smell the fresh laundry or visit the garden, a small show garden designed to capture the very essence of Beatrix Potter's world, from the lettuces that Benjamin Bunny nibbled on to the gooseberry bush where Peter got caught in a net as he tried to escape Mr. McGregor.
Where to stay: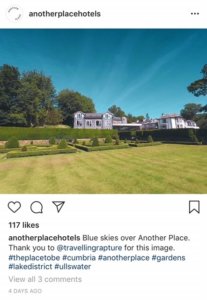 Another Place, The Lake: On the shores of Ullswater and set in 18 acres of National Park, The Lake is the perfect base from which you can discover the Lake District. The Lake has 40 bedrooms, including suites, family and dog-friendly rooms, as well as two restaurants, a library, gathering spaces, a Kids Club with outdoor space, treatment rooms, a cardio room and a 20-metre indoor infinity pool.
A great destination for a family holiday: from Salcombe, Dartmoor and Exeter, there is plenty of things to do in Devon – inside or out. From surf breaks to animal adventures for toddlers, Devon will please everyone, just make sure that there are cream tea breaks thrown in for all. If you're looking for a beach holiday, why not go to Blackpool Sands. It's a great spot for a swim as its turquoise waters are clean and calm. If you're looking for an adventure you can hire kayaks and stand-up paddle boards. On the harbour side in Plymouth is the nation's largest aquarium, The National Marine Aquarium. The big draw is the Atlantic Ocean tank (the deepest in the United Kingdom), which is home to several species of sharks and rays.
Where to stay: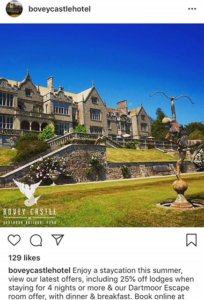 Bovey Castle: There's tennis, croquet and a playground in the extensive grounds, with a huge programme of outdoor children's activities organised as part of Bovey Rangers club. These include survival skills, archery, reptile and owl encounters, rock climbing, raft building, canoeing and golf lessons. It's a children's paradise!
Edinburgh is a city with history and culture. The mighty castle, which stands right in the centre of the city, is the most obvious nod to the past. If the weather is good, the Royal Botanic Gardens is the perfect place to enjoy a picnic. The winding paths and steps of the rock garden are great for the kids.
Where to stay?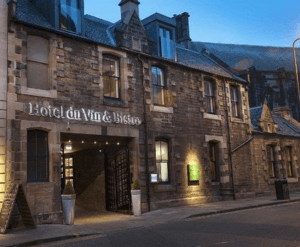 Hotel du Vin: Situated in a perfect location, only 15 minutes' walk from the Castle, Hotel Du vin is also on the doorstep of fabulous shopping, impressive museums and galleries, the striking Georgian and Victorian architecture and the world's biggest arts festival during the summer months. With its spacious bedrooms, Hotel du Vin will be a perfect choice for your family.
Is your establishment in need of some exposure? Speak to our team today to find out how we can work with you.
The best UK staycation destinations
With the festive season upon us, it's time to look back at some of the best Christmas campaigns from over the years. As we all know, as soon as December hits, people switch into panic mode over presents, cooking and festive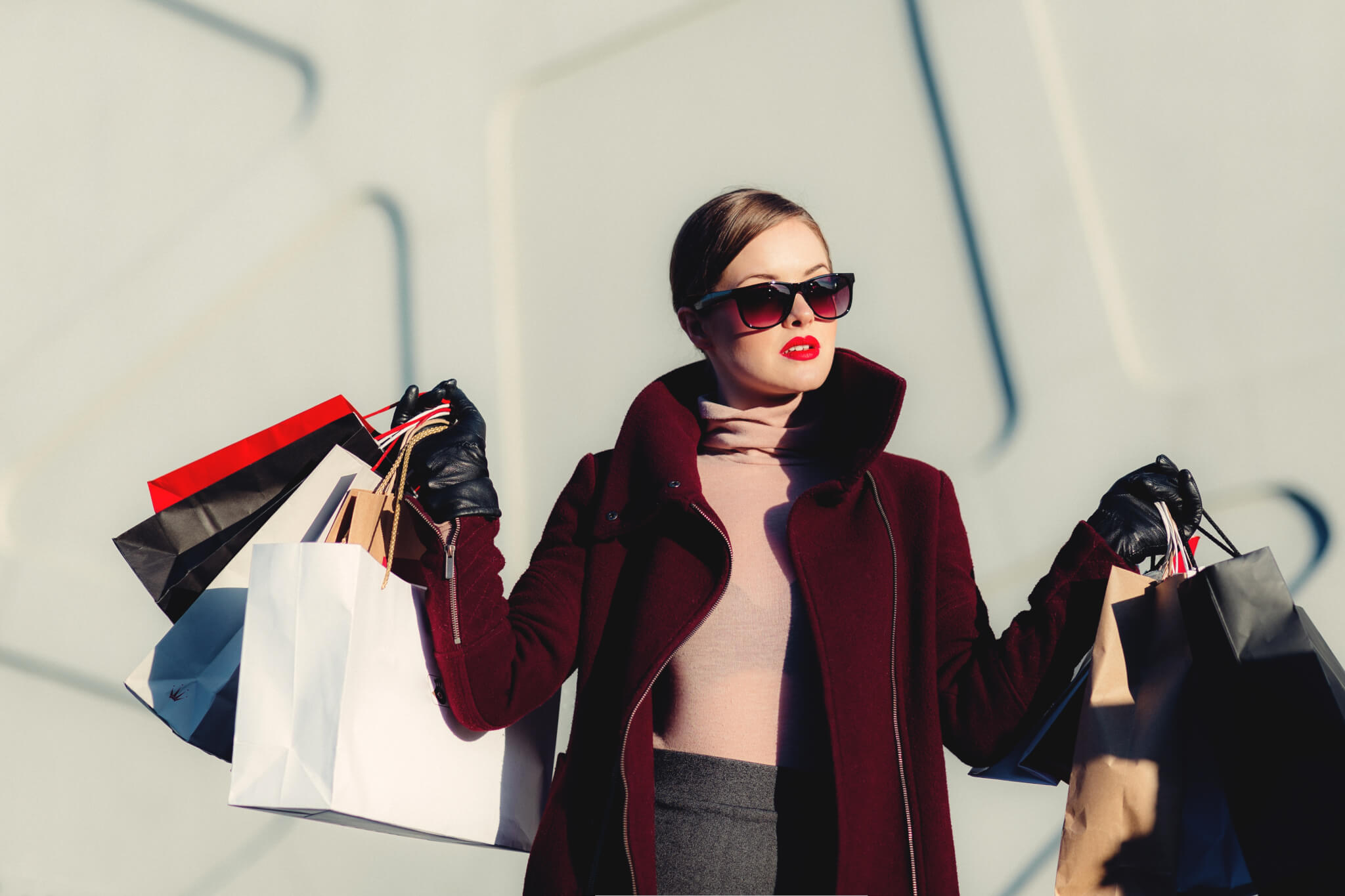 decorations. Brands capitalise, hoping to engage and excite customers with their festive campaigns. A report published by National Building Society stated that £77.6bn was spent last Christmas. Brands are willing to spend millions each year on their Christmas campaigns, hoping to secure a healthy return on investment.
So, without further ado; here are our top five Christmas consumer campaigns
Red trucks swiftly moving through a snowy landscape, lighting up towns as they go. Such a simple idea but an idea which has stayed in the minds of consumers all around the world for years. The iconic 'Holidays are coming' advert, launched back in 1995. For many people the festive season doesn't start until they see the Coca-Cola advert, that's quite an impression to have over consumers.
The Coca-Cola Christmas truck tour is also back this year, to hand out free goodies to fans up and down the UK. The hashtag #holidaysarecoming has already amassed 330,000 posts on Instagram. Coca-Cola has shown that its brand can adapt from the 1920's to almost 100 years later ever evolving with new trends and apply them to their marketing strategies.
Over the last ten years, John Lewis Christmas campaigns have become a staple part of our festive season. Never afraid to splash the cash, with the first Christmas campaign in the John Lewis collection costing £6m. By creating popular and memorable campaigns it has had a direct influence on sales. The long wait campaign in 2011 reached half a million views in its first 24 hours. That Christmas saw sales up 9.3% year on year in the five weeks prior to December.
https://www.youtube.com/watch?v=pSLOnR1s74o&t=2s
The following year saw an even bigger upsurge in sales, with a massive 44.3% increase thanks to the snowpeople in love campaign which helped John Lewis break into the £800m mark in sales.
Not known traditionally for their Christmas campaigns or in the league as Coca-Cola or John Lewis, but Christmas 2014 was Sainsbury's year. Inspired by teaming up with the Royal British Legion they retold the story of the Christmas day football match. The almost four-minute-long campaign recreates one of the most famous moments of the first world war.
The supermarket shows the tale of the Christmas day peace in the trenches, a moving and very human story focused on the infamous football match in no man's land. A young British solider passes on a chocolate gift to his German equal, which then leads to the end message 'Christmas is for sharing'.
All proceeds that were made from the £1 chocolate bar advertised in the campaign, were donated to the Royal British Legion.
Another hit produced from Sainsbury's which exceeded all expectations is 'Mog's Christmas Calamity', the 2015 campaign reached over 38 million views on YouTube. With many claiming that Sainsbury's campaign blew John Lewis's out of the water for 2015.
McDonald's has been picking up momentum each year with their creative campaigns. In 2017 they've created the #ReindeerReady campaign.
The brand tells the story of a young girl on a shopping trip with her father who is saving a McDonald's carrot stick to give to Santa's reindeer. But when they return home, her sibling points out that one carrot won't feed Santa's army of reindeers, and so they travel back to McDonald's to get more carrot sticks.
The fast-food brand is hoping similar success to last year, which delivered an increase in sales and brand awareness.
Emily Somers, VP of marketing and food development at McDonald's goes on to say "We've been selling carrot sticks for more than 10 years in our restaurants, it's something we've always done. And it's absolutely on point with the [wider] message around Christmas".
The nations favourite teddy bears return to our screen this Christmas for part two of Heathrow's Christmas campaign. Last Christmas we were introduced to Doris and Edward Bair. The campaign tracks two bears as they land at Heathrow airport, go through passport control and walk through arrivals, waiting patiently for someone to claim them. At the end of the commercial the Bair's transform into elderly adults and it shows that they have been greeted by their grandchildren.
This year it takes a more detailed look at the Bair's life together with the motto 'Fly to someone, not just somewhere'
Top 5 Christmas Consumer PR Campaigns