For the first time ever, Coca-Cola has altered the script on 500ml and 375ml bottles to read the names of customers – and we love the idea at PHA Digital!
Coined as The 'Share a Coke' campaign, shelves across the country have been stocked with 150 of the most popular names, from Aaron to Zoe – it's intention to capture the nation's imagination this summer and drive growth for retailers.
Starbucks launched a similar campaign last year and awarded customers with personalised name inscriptions, but did you ever find yourself unwittingly annoyed at the misspelling of your name?
Yeah, us too.
Coke have overcome this hitch by giving customers whose names are not available on the pack, the chance to create their own virtual can online.
Be sure to Tweet us pictures of your personalised bottle and in the meantime, Happy Sharing.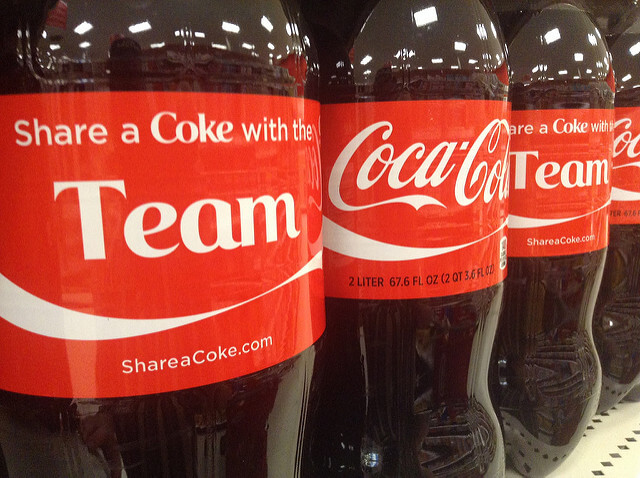 Cover image courtesy of Mike Mozart, flickr.com