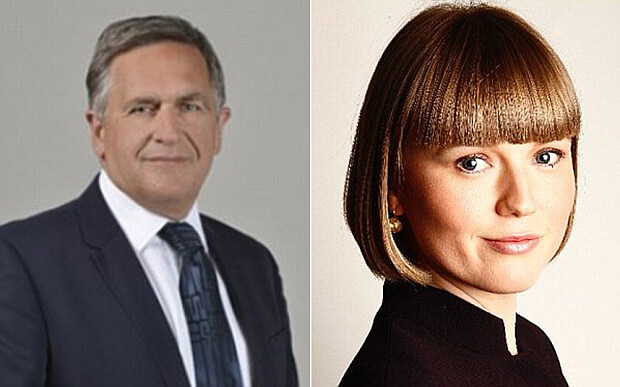 A young female barrister who named and shamed a sexist message on LinkedIn by senior lawyer Alexander Carter-Silk has today been subjected to a barrage of social media abuse and countless criticisms from journalists on her choice to publicly out the sender.
What I find not only disappointing but exceptionally frustrating is the vilification of a woman who has had the initiative and courage to expose the kind of everyday sexism that impacts on so many of us throughout our careers.
The message read:
"Charlotte, delighted to connect, I appreciate that this is probably horrendously politically incorrect but that is a stunning picture!!!
"You definitely win the prize for the best LinkedIn picture I have ever seen.
"Always interest [sic] to understand [sic] people's skills and how we might work together."
Many commentators – social media users and professional journalists alike – have questioned why the comments made by Alexander Carter-Silk over the professional networking site have been pointed out in the first place.
Sarah Vine, in this morning's Daily Mail, for example, claims that "the human race is in deep trouble" if comments which are "simple, straightforward compliments" cannot be made without offence and criticism. Hundreds have taken to social media to ask why a positive remark on a woman's appearance should be so condemned, many hurling abuse at Charlotte Proudman herself for her "silly" complaint. Sarah Vine – depressingly, in my opinion – uses the term "Feminazi".
It appears that all these commentators have missed one crucial aspect of this sexism row – and of identifying and calling out sexist comments in general. It's all about the context.
Take Ms Proudman's LinkedIn profile photo, the subject of Mr Carter-Silk's remarks. If she were to have posted this as a profile photo on Facebook, for example, friends commentating on her appearance with phrases like "stunning!!!" would generally be well-accepted. The context of the post is everything.
The same is true of catcalling. Being shouted at that I'm sexy, from across the street when I'm walking by myself isn't a compliment – it's street harassment. Someone telling me I'm sexy on Tinder or in a bar, after exchanging flirtatious looks, would generally be a compliment.
Whether or not a comment is acceptable is entirely dependent on a whole range of factors. One is to what extent comment on a woman's appearance is actively welcomed. Others include the relevant location, time, platform, extent and nature of the comments and countless more entirely vital aspects of context which change the way we view any kind of comment, not just those made about a woman's appearance.
What so many media and social media commentators seem to be missing is the context of Mr Carter-Silk's approach. LinkedIn is a professional networking site, somewhere to promote your professional abilities, make connections for work and learn more about different sectors.
The comment being made by a strange man twice her age would have probably been seen as creepy in most situations, but the fact that this was made on a professional forum and followed up by an invitation to connect for work reasons means that this is quite clearly a case of misogyny. It is simply not acceptable to comment on a woman's appearance in this context.
Some complaints have been made at the nature of the comments themselves, claiming that they are not destructive enough to be outed in this way. Such claims, in my opinion, clearly have no appreciation of the impact of appreciating or dismissing women in the workplace based on their looks rather than their skills, especially when held by people in positions of power. How are we supposed to close the gender pay gap, get more women into senior positions and increase female representation in STEM-based professions when our worth is so based on our appearances? This is a basic appreciation of the impact of long-held views, and comments in this context – even if not aggressive, cruel or physically dangerous – are clearly sexist.
Further criticisms have been levelled at Charlotte Proudman for naming and shaming the senior lawyer, rather than complaining but keeping the identity of the sender anonymous. But I think this is a totally baseless complaint. Yes, social media 'mob justice' can get out of hand. But it is in the public interest to expose those who act outside of societally – and legally – acceptable forms of behaviour. We call out politicians, celebrities and other public figures for comments which are unacceptable. Take, for example, the recent coverage of Ian Duncan Smith's comments about non-disabled people being 'normal'. We do so because it raises awareness of prejudices in today's society, because it exerts pressure on those implicated to change their ways, and because it sends a message.
Naming and shaming Alexander Carter-Silk was, in my opinion, absolutely the right thing to do. The claim that Ms Proudman should have taken it no further than responding privately and referring her complaint to the Solicitors Regulation Authority takes away the opportunity for the perpetrator to fully understand and perhaps regret his actions: indeed, the senior lawyer's 'apology' email to Ms Proudman after her private reply merely expresses his regret that she took offence, and takes no responsibility for the nature of his comments. He has, in fact, tried to explain away his remarks by claiming that he was merely commenting on the "professional quality of the presentation on LinkedIn which was unfortunately misinterpreted". This is not a man who thinks there is a problem. Perhaps through the maelstrom that has surrounded his public shaming, Mr Carter-Silk and others like him will start to think otherwise.
It is promising that some in the media are picking up on the outing of everyday sexism that is so insidious and pervasive in our society. However, until critics from across social and professional media start to properly evaluate context, we can, unfortunately, expect many more hullabaloos over men and women who simply take a stand against unacceptable behaviour of all kinds.