2017 has been a year of challenges, transformation and triumphs for the charity sector. Well established not-for-profit organisations have had to compete with individual campaigners and corporates alike to get their message heard – and some of the results have been stunning. Here's a quick look back at the campaigns that have had the PHA team talking this year.
 Storytelling with new technology – Tombohuaun Untapped, WaterAid
A recent entry but one that I can't stop thinking about. WaterAid has managed to create a connection between this PR in Soho and villagers in Tombohuauan, Sierra Leone – a village in desperate need of clean water and one at the heart of WaterAid's Untapped appeal.
Anyone with an interest can explore Tombohuaun via a fact-filled 360 view of the village and waterhole and you can also interact with a chatbot which allows you to 'speak' to villager Sellu through Facebook messenger. But this is no guilt-trip – it's informative and compelling personal storytelling. A quiz that allows you to be given your own village visitor nickname delivered via video by Matu delivers a deeper connection. It all helps supporters to feel at the centre of the storytelling and connect them to the campaign for clean water for all.
WaterAid's Untapped Appeal will be doubled by the UK government until 31 January.
 https://www.wateraid.org/uk/tombohuaun-untapped
Crowdsourcing for creativity – The C-Word (I hate you c*****)
Isabella Lyttle's family are raising funds for this brave 10-year-old who is battling cancer, so that she can access a clinical trial abroad to help her beat neuroblastoma.
The creative for Isabella's fundraiser came about after her godmother posted on creative crowdsourcing site One Minute Briefs. The result is a video that at first shocks, with Isabella repeatedly saying the bleeped-out 'c-word', but it compels the viewer to watch to the end – driving home the importance of her plea. The video soon went viral and achieved widespread media interest: https://www.mirror.co.uk/news/uk-news/i-hate-you-cancer-stricken-11232320
Isabella and her family are also supported by Solving Kids Cancer, so supporters can donate via the charity's text to donate line or fundraising team, or through JustGiving. To date, the family has raised just over £27,000.
Battling taboos – Know your lemons, Worldwide Breast Cancer  
If you cast your mind back to January, you're bound to recall the social media storm that gave a much-celebrated spotlight to designer and charity founder Corrine Beaumont's campaign to #KnowYourLemons.
Corrine's image of 12 lemons in an egg box, each depicting different possible breast cancer symptoms in a simple way spoke a universal truth – women all around the world need to know more about spotting the signs. The image has now been seen on social media by 200 million people in 2017. https://www.bbc.co.uk/news/health-38609625
Dominating an anniversary – SSAFA Women 100
We had a great debate about whether a campaign we personally worked on should make this list – but we couldn't post this blog without the inclusion of SSAFA's Women 100.
July this year marked the centenary of the formation of the Women's Army Auxiliary Corps (WAAC). We all know that any major anniversary will attract attention from multiple charities with something to celebrate, but SSAFA's Women 100 campaign managed to dominate the media space through visual storytelling at its best. Our team worked with SSAFA and renowned war photographer Robert Wilson to create an iconic image which showcased the evolution of women in service over the last century. The stunning image celebrated serving women and veterans with a huge range of roles from the Royal Navy, British Army and Royal Airforce, including Olympic gold medalists Dame Kelly Holmes and Heather Stanning OBE.
https://www.dailymail.co.uk/femail/article-4658958/Images-mark-100-years-women-Armed-Forces.html
Corporate powered campaign – Sky Ocean Rescue
Sky set up this campaign to save the ocean from plastic long before we were all tearing up at Blue Planet II. Using its global reach to tackle a global issue, Sky regularly covers associated stories on its news channels, reports successes (such as Coco-Cola dropping opposition Deposit Return Schemes in Scotland), has made its own documentary and provides advice for consumers on how to reduce their own personal plastic use.
Never before has this topic needed the limelight more. As Sky tells us – 'Every minute, the equivalent of a rubbish truckload of plastic goes in to our oceans, it never decomposes and will remain there forever.' https://news.sky.com/feature/sky-ocean-rescue-10734494
The best charity campaigns of 2017
Last week I chose to spend my development day in the press office of UK charity Make-A- Wish® UK, which works to grant the wishes of children and young people who are fighting life-threatening conditions. The wishes they grant for children and young people are a way to bring hope and happiness into their lives during particularly challenging times, and in the 30 years that the charity has been running, they have granted the wishes of over 10,000 children.
The charity has granted a wide range of wishes from helping children to 'become' something for a day; a ninja princess, a chef or a fireman to name but a few, to sending the children on the trip of a lifetime, and the charity works hard to enrich the lives of so many families affected by devastating illnesses.
Celebrity ambassadors play a large role for the charity, with big names signed up in support of the work they do including John Terry, Warwick Davis and Jessie J. Many of the wishes for a lot of the children are to meet their favourite celebrities, and the likes of Usain Bolt, Ed Sheeran and Helena Bonham Carter have all played a part in granting special wishes.
You can read some of the children's stories here.
My day was spent in the press office of the charity, which is manned by Joanne Porter, a relatively new addition to the team and who had made the move over from a career in journalism and working for BBC Children in Need. There's a great emphasis on digital engagement at Make-A-Wish and press coverage for the charity is largely case study placement across regional press. They also focus on events and special projects across the year including their annual sports dinner, which sees a wealth of top sporting stars attend the dinner in order to fundraise for the charity and celebrate the work they do.
We spent much of the day discussing strategy for journalist outreach, and how best they can maximise the case study stories they have, as well as coming up with new ideas for how else to raise awareness of the charity. We also spent quite a bit of time discussing ways in which the charity could maximise the relationships they have with celebrity ambassadors, in order to generate further press coverage, and we explored the pros and cons of different PR databases such as Gorkana and Celebrity Intelligence.
Sadly, and much like so many other charities, Make-A-Wish is up against the issue of a lack of funding. The work they do wouldn't be possible without the work of their volunteers and fundraisers so it felt really beneficial to share ideas and strategy between myself and Jo, sharing experiences from two different press offices, and we were in agreement that we both took away valuable learnings from each other.
When I asked Joanne about the most rewarding part of her job, she told me about a little girl called Amelia who had a wish to be a zookeeper for the day. Joanne said: "After her wish was granted, I spoke to Amelia's mum and she said Amelia didn't think it was remotely possible that her wish would happen. So when it did, she started thinking that other things might be possible too – including getting better."
With that kind of feedback from the children they are helping, it's clear to see the positive impact the charity is having on so many families across the UK who are enduring some very painful times.
You can read Amelia's story here and if you are keen to find out more about becoming a volunteer you can view the options available here. You can also donate here.
A day in a different press office: Make-A-Wish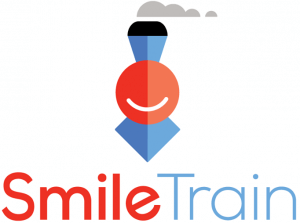 When I heard that the lovely charity Smile Train were looking for a final member to join Team EMPOWER for the 2016 Brighton Marathon, I was quick to sign up! My family has supported the charity for a number of years, and I've always been impressed by the fantastic work they do. I'd recently completed the Great North Run in September and so the small matter of running 26.2 miles seemed like the appropriate next step.
So there I was, sat at my desk on a January afternoon feeling the need to get motivated post-Christmas binge, and signed up to run my first marathon. With the run just a couple of months away and having not much of an idea as to what the training entailed or just how much of a challenge it would be, I was feeling suspiciously optimistic. However knowing that I would be raising money that would go towards the great work that Smile Train carry out was all the motivation I needed, and from then on out it was (pretty much) smiles all round.
Smile Train, the world's largest cleft charity, is dedicated to helping the millions of children in the world who suffer from cleft lip and palate through providing free surgery and follow up care, and free training for medical professionals to promote sustainability. As a valued client of The PHA Group, I've been able to see just how dedicated Smile Train are to helping millions of children in developing countries. Their work is sustainable as it provides training and funding to empower local doctors in 85+ developing countries to provide 100%-free cleft repair surgery in their communities.
The results achieved by the charity are staggering. Following the simple surgery patients are able to breathe, eat and speak without any problems and most importantly see their smile for the first time. The shame and stigma associated with cleft lips and palates are also solved, meaning that the operations that Smile Train facilitate really do change lives and communities forever.
Training for a marathon is a gruelling and time-consuming task, but it is very rewarding. I knew that I was perhaps a little behind the normal marathon training schedule, so I was determined to kick-start my training and get in as much running as possible in the 12 weeks I had. I managed roughly four runs per week and I tried to go for longer runs on my days off. I signed up for an official training run (Lidl Kingston Breakfast Run) a couple of weeks before the marathon – which was really helpful – and I kept chatting to colleagues who were also in training (mostly for this weekend's London Marathon).
In terms of fundraising, I took advantage of Easter falling a couple of weeks before the marathon season and the opportunity to bribe my friends, family and colleagues with chocolate treats in return for donations. I used this very effective sugary-tactic a number of times, and it really was fail-safe in terms of bringing in those generous donations. Nothing says 'Please sponsor me' better than 'Please sponsor me (oh and there are cupcakes on my desk)'.
If I could give any advice to those considering taking on a marathon, it would be to keep pushing your limits but make sure you're still having fun. By this I mean push yourself to go those extra few miles on the weekend (or whenever you have a day off to train), but make sure you're still enjoying yourself by bringing along a friend sometimes or treating yourself to a nice big burger afterwards.
Most importantly, if you're running for a charity, keep them at the forefront of your mind and remember the positive difference your fundraising will make. Particularly as you hit those final few miles and you may be wondering what made you willingly sign up for this!
Smiles all round at the 2016 Brighton Marathon