Technology has been developing and changing at a full-tilt over the years, yet with our lives now so intertwined with tech we can sometimes forget it fundamentally boils down to the hardware and software components which form its raw make-up.
This year at CES, with another stellar line-up of technology companies, we've picked out the top ten who we expect to make leaps and bounds in 2017.
Civil Maps has collaborated with the leading geospatial, governmental, and academic institutions including U.S. Department of Energy, National Energy Research Scientific Computing Centre, University of California Berkeley and Stanford University. This enables it to convert companies' unorganized 3D data into intelligent maps. Companies that rely on geospatial data spend billions to manually click through 3D survey data and add relevant mission-critical intelligence.
The Fibaro smart home system allows for the conversion of any home or apartment into a smart home, which not only increases occupants' comfort, but also allows users to monitor or control their household safety and efficiently. Available in 100 countries, FIBARO, opened its U.S. offices in September 2014.
The technology empowers kids to explore robotics, programming, problem-solving and creative thinking through tangible play. We do this in a play and plug manner without any need of prior knowledge of programming and no requirements of a tablet or computer.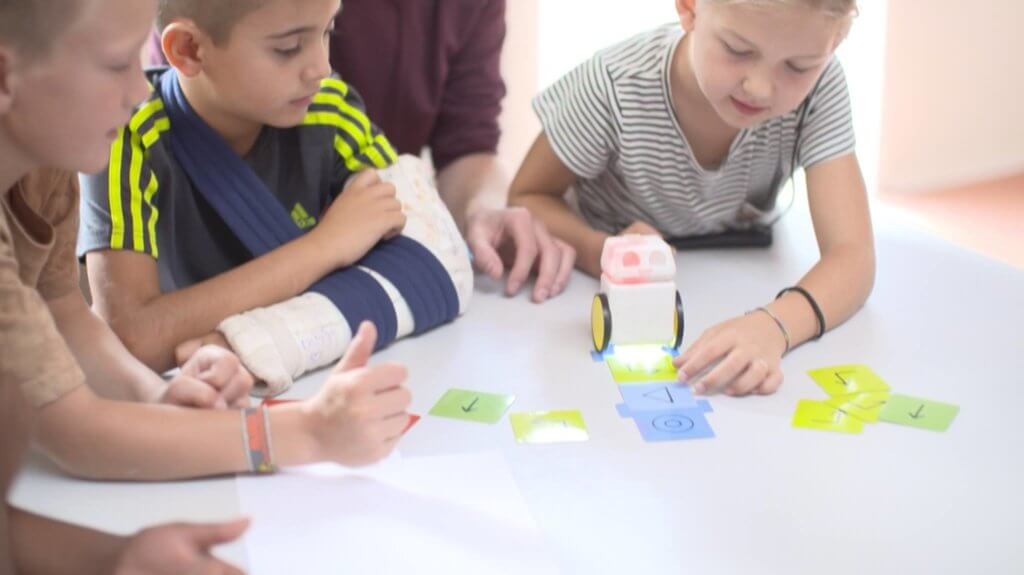 Enjoyed this post? Read more of our series on the latest and greatest from CES 2017
Top 10 computer hardware and software companies to watch at CES 2017
Augmented Reality and Virtual Reality exploded in 2016, with $1.1 billion being invested in the technology and 2017 is set to be no different, with hundreds of companies looking to showcase their wares at this year's CES in Vegas. But who will take home the gold? We've picked our top contenders in this year's Augmented and Virtual Reality Category:
Amazon Alexa: The Alexa is often just viewed as the voice behind Amazon Echo, but it is so much more than this. It is the software that provides the device with the skills and know-how to allow users to interact with the device in a more personal way. Always getting smarter, Alexa is set to reveal a whole host of new abilities this year.
Holo Lamp: This UK startup is making its first appearance at CES this year with the first portable device to offer an AR experience that needs neither a headset nor hands view. A must have for gamers, the device connects to computers and creates a 3D image directly on your environment using an optical effect based on projection and eye tracking.
Go Touch VR: This French company has dived into the haptics side of VR and created a wearable ring that generates a real contact under the user's fingers. This combination of VR and real touch creates the illusion of touching a real object. Set to launch a Kickstarter campaign next year, this is a company to watch!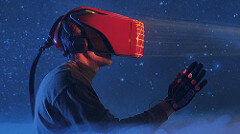 WooHoo by Smart Beings: If you're looking for a smart device that has the latest and greatest technology, then look no further than the Silicon Valley start-up SmartBeings Inc. They will be showcasing their latest device, WooHoo in Vegas, which integrates facial recognition, voice recognition, LED Display and an IoT Hub, along with the world's 1st cloud-based Smart Home software. What more could you need?
VISR VR: The brainchild of the gamers at Hull University, VISR VR has worked with the likes of Google, Microsoft and Coca-Cola to create tailored VR experiences. At CES they will be unveiling an imaging device, which they claim will bring VR capability to anyone with an imagination.
Artec 3D: Innovators in 3D hardware and software solutions, Artec have become well known for their Artec Shapify Booth, the world's only automated 3D body scanning system for making 3D printed portraits. This year they are set to showcase their latest range of handheld 3D scanners.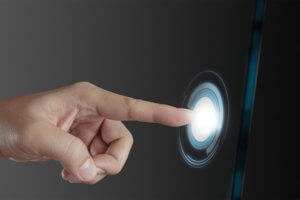 ARM: The digital leader in all things smart, ARM is constantly creating new technology that is transforming the world we live in. From smartphones, tablets, and the Internet of Things to what is in your house or on your wrist, to the networks and cloud that connect it all, ARM will have something for everyone at their stand this year.
Tanvas: Despite advances in graphics, sound and vibration, today's touchscreen is still just a static window to the digital world. To tackle this, Tanvas have utilised surface haptics to make touch possible. Creating infinite dynamic textures that simulate touch and create a new dimension of interaction, Tanvas have generated the next gateway to multisensory experiences.
Enjoyed this post? Read more of our series on the latest and greatest from CES 2017
Top 10 Augmented and Virtual Reality Companies to Watch at CES 2017
The digital revolution has been a double-edged sword for the security world. It has increased our ability to protect ourselves against personal security threats. Yet, the rise of interconnected and smart devices, has also increased our susceptibility to cyber threats.
CES 2017 will showcase the top security-technology companies that will help us stay safe offline and online – so that we can continue to take advantage of the latest technological advancements.
Here are the top ten companies we think you won't want to miss this year:
Enjoyed this post? Read more of our series on the latest and greatest from CES 2017
Top 10 Cyber and Personal Security Companies to Watch at CES 2017