As the age-old adage goes, either move with the times or get left behind. However, this year's speakers at Disruption Summit Europe are taking this one step further – trail-blazing innovation in technology and business at break-neck speed.
With two unique conference tracks – Disruption and Innovation – running simultaneously during the day, and over 50 speakers representing every possible industry out there, this year's event looks set to be one of the most exciting yet. There is a lot of hype out there around the likes of Blockchain, Artificial Intelligence and Robotics, with every other company claiming they're 'disrupting' the status quo with this tech in their chosen industry. However, we've picked out our top speakers at the event who we really do think are changing the landscape of their field and wider society.
If you like the sound of our choices and want to talk to us about taking your PR to the next level, drop us a line by commenting below or sending us an email. We'll be heading to Disruption and would love to meet you there!
Tina Woods, Founder of Collider Health
Tina brings to the stage years of experience in the medical industry, having established her own medical education consultancy helping pharma and other healthcare companies educate doctors on numerous issues.
She recently founded Collider Health, to spearhead new thinking and action in the medical profession as traditional healthcare companies struggle to innovate fast enough in the face of unprecedented technological advances. A passionate advocate for socially-driven collaborations with all types of businesses, expect pioneering ideas to come from her panel.
Priya Lakhani, OBE and CEO of CENTURY Tech
Founder of CENTURY Tech, Priya is responsible for bringing Artificial Intelligence (AI) to teachers and students. Launched in October 2015, the platform uses AI to create a truly personalised learning environment for students – a genuine step-change in the approach to using technology in the classroom. Not only does the AI-enabled platform adapt and learn with students, it also provides invaluable real-time insights for teachers.
A genuine thought leader in the education sector, Priya's talk is guaranteed to make you take a second look at how children are educated today and the role that technology has to play in their learning journey.
Dr Louis Rosenberg, CEO of Unanimous AI
Widely regarded as a prolific inventor, Dr Rosenberg created the first immersive Augmented Reality system in the world, "Virtual Fixtures" in the early 90s at the US Air Force's Armstrong Labs. Since then, he has been granted 350+ patents on AR, VR, AI and human-computer interaction.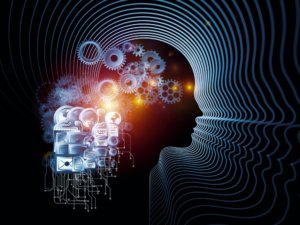 He founded Unanimous AI to pursue his interests in both collaborative systems and human-computer interaction. A genuine visionary, his talk on "the rise of the human hive mind" is sure to be an eye opener into where we really are in terms of AR, neural machine learning and how such technologies are impacting humanity.
Nicholas Oliver, CEO & Founder of People.io
The ultimate question in today's data-driven world is "who owns the data?". Founder of People.io, Nicholas Oliver is putting ownership back in the hands of the people by giving individuals near absolute control over the access, use and value of their personal data. One of the first definitive responses to this 21st century question.
With experience spanning commercial and strategic innovation for Fortune 50 companies and start-ups around the world, audience members keen to hear about the future of Big Data will be in for a real treat.
Glenn Wilkinson, Cybersecurity expert and formerly of SensePost
Hacking has become a serious business, with those on both sides of the fence making immense strides in terms of advancing cyber technologies. A widely renowned cybersecurity expert, Glenn worked for SensePost, SecureData's elite consulting arm known for its impeccable track record in frontline cybersecurity.
With predictions telling us that it takes 284 days for a company to realise they have been hacked, it's never been more important for businesses to understand and mitigate the risk of cyberattacks. From Glenn, expect to hear an honest depiction of the current cybersecurity landscape as it stands for consumers.
Luciana Caravahlo Se, Bus Dev and Partnerships at REWIND
Before joining REWIND, Luciana channelled her passion for Augmented Reality and Virtual Reality to help build the Realities Central London – an innovation space, academy and incubator for AR, VR, MR and AI.
Incredibly passionate about using tech for good, she harnessed her knowledge of AR/ VR to also co-found Unfold Inclusion in XR, a social impact venture to improve VRAR opportunities for underrepresented groups in the industry. Luciana's talk is not one to miss for the social enterprising of you amongst the audience!
Bindi Karia, Innovation Expert & Advisor, Super Connector
Having worked with and around technology start-ups for her entire career, Bindi is a master at connecting the dots between founders, corporates, the government and investors. She honed her skills as a consultant at PwC and a corporate at Microsoft, and recognising the great impact entrepreneurs have had on her over the years she is currently focused on building a 'Boutique Advisory' to help connect individuals and companies across these platforms. Her talk is guaranteed to be filled with gems of knowledge from someone who has been there and got the entrepreneurial t-shirt.
To disrupt or to be disrupted: The top speakers to watch at Disruption Summit Europe 2017
Augmented Reality and Virtual Reality exploded in 2016, with $1.1 billion being invested in the technology and 2017 is set to be no different, with hundreds of companies looking to showcase their wares at this year's CES in Vegas. But who will take home the gold? We've picked our top contenders in this year's Augmented and Virtual Reality Category:
Amazon Alexa: The Alexa is often just viewed as the voice behind Amazon Echo, but it is so much more than this. It is the software that provides the device with the skills and know-how to allow users to interact with the device in a more personal way. Always getting smarter, Alexa is set to reveal a whole host of new abilities this year.
Holo Lamp: This UK startup is making its first appearance at CES this year with the first portable device to offer an AR experience that needs neither a headset nor hands view. A must have for gamers, the device connects to computers and creates a 3D image directly on your environment using an optical effect based on projection and eye tracking.
Go Touch VR: This French company has dived into the haptics side of VR and created a wearable ring that generates a real contact under the user's fingers. This combination of VR and real touch creates the illusion of touching a real object. Set to launch a Kickstarter campaign next year, this is a company to watch!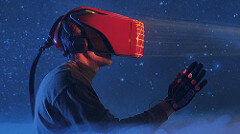 WooHoo by Smart Beings: If you're looking for a smart device that has the latest and greatest technology, then look no further than the Silicon Valley start-up SmartBeings Inc. They will be showcasing their latest device, WooHoo in Vegas, which integrates facial recognition, voice recognition, LED Display and an IoT Hub, along with the world's 1st cloud-based Smart Home software. What more could you need?
VISR VR: The brainchild of the gamers at Hull University, VISR VR has worked with the likes of Google, Microsoft and Coca-Cola to create tailored VR experiences. At CES they will be unveiling an imaging device, which they claim will bring VR capability to anyone with an imagination.
Artec 3D: Innovators in 3D hardware and software solutions, Artec have become well known for their Artec Shapify Booth, the world's only automated 3D body scanning system for making 3D printed portraits. This year they are set to showcase their latest range of handheld 3D scanners.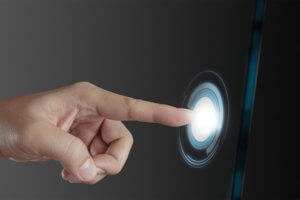 ARM: The digital leader in all things smart, ARM is constantly creating new technology that is transforming the world we live in. From smartphones, tablets, and the Internet of Things to what is in your house or on your wrist, to the networks and cloud that connect it all, ARM will have something for everyone at their stand this year.
Tanvas: Despite advances in graphics, sound and vibration, today's touchscreen is still just a static window to the digital world. To tackle this, Tanvas have utilised surface haptics to make touch possible. Creating infinite dynamic textures that simulate touch and create a new dimension of interaction, Tanvas have generated the next gateway to multisensory experiences.
Enjoyed this post? Read more of our series on the latest and greatest from CES 2017
Top 10 Augmented and Virtual Reality Companies to Watch at CES 2017