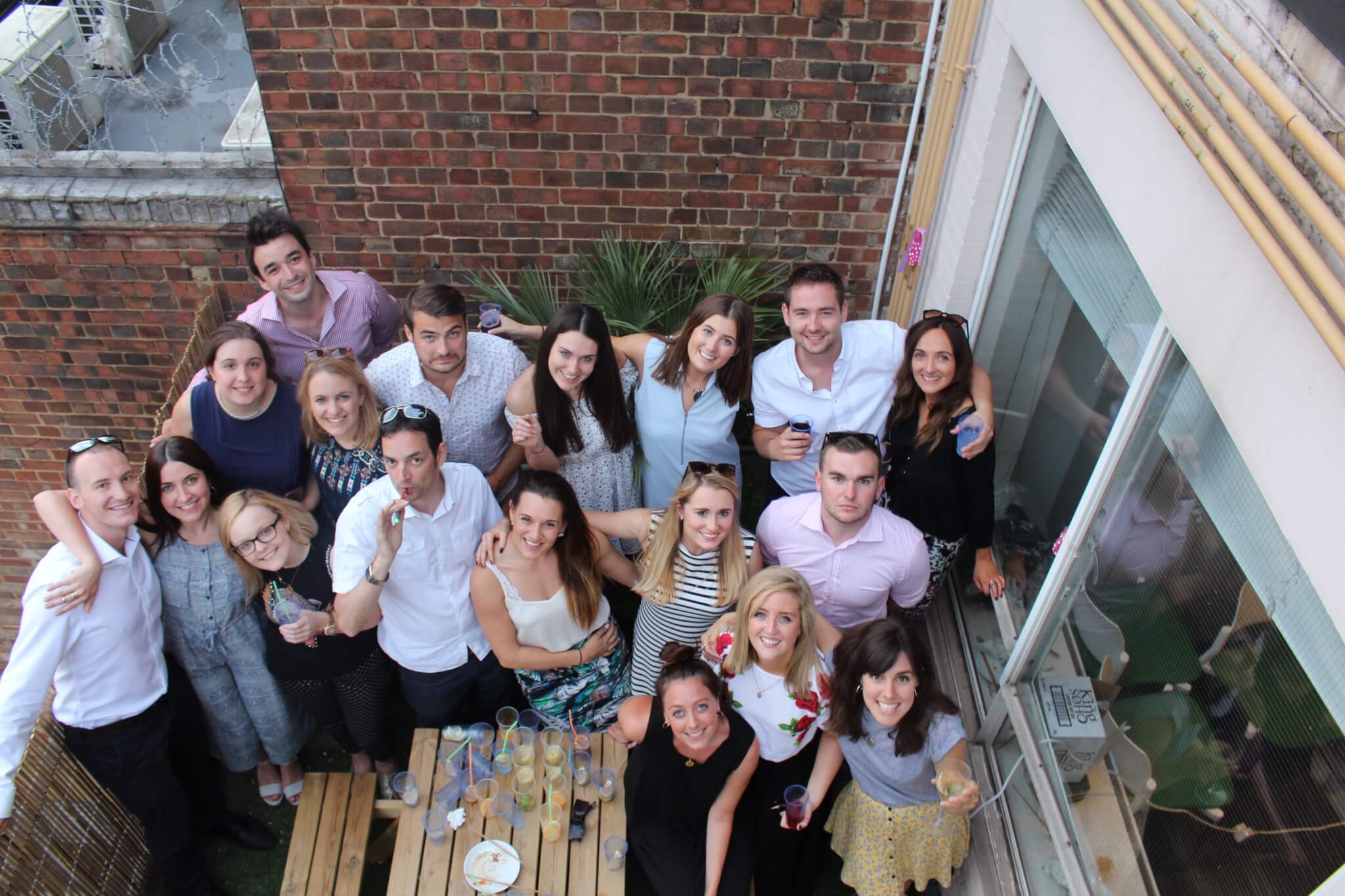 The Christmas party season may be a distant memory, but that doesn't mean that socialising with your colleagues should be forgotten about for another year. Here at The PHA Group we are advocates for spending time with your teams outside of the boardroom and believe a culture of staff socials produces a happy place to work. Keep reading to find out some of the many benefits we've seen from encouraging our team to get to know one another.
– What does The PHA Group do to encourage socialising with work colleagues?
We are very proud of the culture that we have created at The PHA Group. We pride ourselves on promoting a friendly working environment and have several initiatives that encourage the team to socialise with each other during and outside of the working day.
The team are provided with company-wide Christmas and Summer parties which are designed to reward staff and encourage people to socialise with members from across the agency. We also host monthly awards to recognise hard work and provide the team with an opportunity to learn about agency news and catch-up over a couple of on-the-house drinks.
Whilst we are champions of cross-team collaboration and believe in the great benefits that come from speaking and learning from teammates from different departments, we also encourage department bonding by providing a budget for quarterly team treats. Staff can use the budget towards activities of their choice, such as theatre tickets, afternoon tea or paintballing – whatever takes their fancy! We find these are great occasions for teams to welcome new colleagues, celebrate promotions and have a bit of organised fun outside of the office.
Many of our staff activities are focused around encouraging staff to socialise and improve their wellbeing in tandem. Our three-month Winter Wellness campaign encouraged staff to 'Reclaim Their Lunch Break' by taking a fitness class, practicing yoga or trying out a new healthy café nearby – all of which are designed to be enjoyed as a team so that they can support one another with their well-being goals.
– What are the benefits of colleagues socialising with one another?
Put simply, team socialising helps to boost staff morale. Six monthly appraisals encourage staff to tell us what they enjoy most about working at The PHA Group and feedback consistently reveals our team finds PHA to be a friendly, collaborative and supportive place to work.
We invest in numerous training initiatives for staff, from external training days through to our in-house seminars. We also host a number of clubs and groups, such as a new business club for all account executives and a debate club which is open to all staff. These clubs are a great way for the team to socialise with one another during the working day and have produced increased productivity and better cross-department interaction.
We also host a PHA Mixer to promote team socialising and knowledge sharing, particularly as we are based over a split office space and want to give the two floors a means by which to socialise and share ideas.
– How is it good for business?
We have very strong staff retention figures and several members of the team have developed with the business over the past ten years from Junior Account Executive to Directors of PR. Feedback on why they stay with The PHA Group for so long regularly sites the great social culture and supportive working environment that we have.
Our impressive team have a great work ethic and we reward them for their efforts with competitive remuneration packages, bonuses, benefits and rewards. Therefore it's clear to us that a happy team, who socialise with one another and have high levels of work satisfaction, is good for business as it means we can retain our staff and attract great future talent.
– How is it good for employees, on a personal and professional level?
On a personal level, it can serve to boost team morale and create strong bonds between employees, which in turn leads to friendships and feelings of inclusiveness.
On a professional level, socialising with your team can help junior members to build their confidence and senior members of the team to create camaraderie and encourage open and honest relationships.
– Honestly, are there any downsides?
With any staff initiative that encourages staff to step outside of their defined job description and reach out to colleagues in a more informal way, there can be drawbacks. Staff may not feel comfortable socialising with their managers or those who are in a more senior position to them. Likewise, senior members of the team may be reluctant to seem too relaxed in social scenarios with those that they manage.
Ultimately this is a balance that needs to be carefully established. Social engagement between colleagues can go a long way to creating a solid company culture and can help colleagues build honest and productive relationships with one another, so it's worth making the effort to find this balance.
– Should more businesses embrace staff socialising?
Here at The PHA Group we believe that a positive company culture is of the utmost importance. We are committed to rewarding our staff and find our monthly awards to be a great way to recognise when our team have gone the extra mile. These awards are also made successful by staff socialising with each other and breaking through internal silos and fostering positive working relationships that go beyond Friday drinks and towards a positive working environment.
We are therefore an advocate of other businesses implementing mechanisms for successful socialising between work colleagues and believe there are a number of benefits to be gained from it.