What would you choose?
The man selected by new coach Eddie Jones to captain the England rugby team has missed more than a year of his career because of suspension. Dylan Hartley has incurred bans totaling 54 weeks for a selection of misdemeanors, including, but not limited to, head butting, biting, gouging, elbowing, punching and swearing at a referee. It is not recorded whether he has ever tried to run over an elderly churchgoer using a pedestrian crossing on her way home from morning service.
Hartley's appointment was quite a statement of intent. Jones' predecessor, the hapless Stuart Lancaster, built his regime on a promise to restore a sense of pride in the England shirt. After the shambolic 2011 World Cup campaign, when revelations of dwarf tossing, drinking games, a sex harassment sandal and a player jumping off an Auckland ferry made lurid headlines, the time seemed ripe for a clean-up.
Lancaster vowed to make the team humble, respect the badge and respect each other. Four years later, England's World Cup failure was even more striking as they suffered the indignity of being the first host nation in history to exit the tournament at the group stages.
The England coach went from inspirational to idiotic in a few short weeks and was replaced by Jones, a tough-as-nails, no-nonsense, serial winner. Captain Chris Robshaw – decent, dependable, diplomatic – was sacked and Hartley, who'd missed the World Cup because of suspension (who'd have thought it?), given the role of team leader.
Whether this new approach will herald a change in England's fortunes remains to be seen, but it begs an interesting question that applies to the world of business just as much as sport: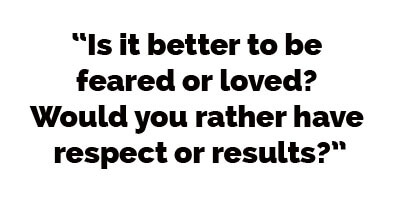 The Australian cricket team captained by Steve Waugh was one of the most successful in the annals of the game, but in the end even the Aussie fans turned against them, disgusted by their charmless arrogance. Mind you, they soon missed the victory parades once that generation had gone and mediocrity set in.
For a while, the behemoths of the tech world seemed to have pulled off the trick of being both revered and rewarded. Apple became a modern-day religion, Mark Zuckerberg the patron saint of the social network and Google the mighty engine creating a world without frontiers. Now, however, Steve Jobs is depicted as a megalomaniac, Facebook pilloried for tax avoidance and Google accused of endless empire-building.Look at the High Street. Mike Ashley is a boorish billionaire who lacks class but we love the bargains at Sports Direct. Marks & Spencer is a British institution, decent and venerable, but we can't resist the hit-and-run fashion of Zara or Top Shop and outgoing chief executive Marc Bolland is paying the price.
Bob Diamond was the pantomime villain of banking, ousted from Barclays for being too brash, too grandiose; Antony Jenkins, his monkish successor as chief executive, lasted just three years before his timid vision of retrenchment fell foul of shareholders. It turned out his halo wasn't much use if it hit the bottom line. In today's marketplace the twin pillars of trust and transparency are the holy grail for any business. John Lewis, Boots and British Airways are our favourite brands; Richard Branson our favourite entrepreneur. But Alan Sugar has made a very good living out of his "You're fired" catchphrase, Simon Cowell's net worth is $550 million and our wealthiest sportsman Lewis Hamilton would win few popularity contests.
What does that suggest? Are we all hypocrites, telling ourselves we admire decency and gentility when really we have a sneaking regard for a bit of devilment?
Not entirely. The most iconic sporting image of the 21st century was England's talisman Andrew Flintoff comforting his Australian opponent Brett Lee at the very moment of his team's victory during the 2005 Ashes. It combined sporting success with sportsmanship. We are all suckers for guts and gallantry – especially when we've won.
But here's a scenario for England rugby fans to conjure with: it's the final match of the Six Nations decider in Paris, there are two minutes to go, England are three points down and awarded a kickable penalty. They can take the kick at goal and draw the match, sharing the championship – or kick into touch in the corner in a bid to force a try and win the tournament but at the risk of throwing away the tournament.
Who would you rather want as captain: Robshaw or Hartley? Your answer will tell you more about yourself than you might care to admit.