How Case Studies Can Maximise Your Charity Campaign
Real-life stories are an invaluable tool when coordinating a charity PR campaign as theyhighlight genuine situations and experiences, allowing the audience to put the charity's messages into perspective.
But inorder to get the most out of these powerful, first-hand experiences, it is very important to manage your case study process carefully and take the sensitivities around the subject matter into consideration.
Charity campaigns, by their nature, often focus on challenging and hard hitting health or social issues and can cover delicate subject matter. Case studies are a tried and tested method for bringing these important topics to the forefront of the news agenda, highlighting how a particular organisation has had a lasting, positive, impact on an individual and demonstrating why regular donations are vital to their cause.
Here we we highlight our top tips for how to get the best out of working with case studies, to maximise the success of your charity PR campaign.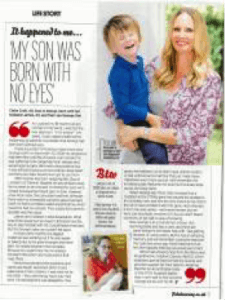 Tip 1: Invest in the relationship
Charity campaigns can often centre on emotive material which needs to be handled with the upmost care. This is true for any case studies you have access to throughout the campaign and it is vital that you spend time in the early stages building a rapport with these individuals. Spending time getting to know them will ensure that you understand all the key details of their story and help to build a level of trust between both sides.
When dealing with a particularly sensitive issue, such as bereavement or terminal illness, bear in mind that, understandably, your case study may not feel comfortable sharing personal details with you straight away. In this situation, a gentle approach is required so that they don't feel under any pressure to reveal details they may not want to.
For many case studies, talking to the Press will be a completely alien concept, so to get the most out of your campaign it is really important that you manage these individuals closely and make sure that they are completely comfortable with the process, what will be expected of them, and what impact on their time their involvement will have.
Every case study is different. Some will be very media savvy, others will need more explanation and briefing to be provided. With this in mind, it is key that you treat each case study as an individual, and adapt your approach accordingly.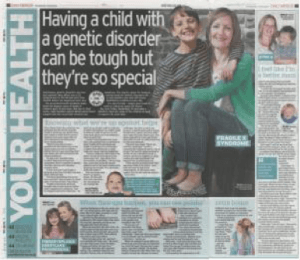 Tip 2: Communication is key
Once you have spent time building a rapport with your case studies, make sure you keep the communication regular by providing them with updates every step of the way sharing what you are hoping to achieve throughout the campaign, as well as what role they will play. This will minimise the risk of any issues occurring, such as a change of heart about their media involvement, and will make the individual feel much more engaged with your PR activity.
To maximise the impact of your campaign, you need your PR messaging to be spot on. If you have briefed your case study sufficiently and kept them in the loop with information about your overall aims, they are much more likely to be able to weave these key messages into media interviews and make any subsequent features as impactful as possible.
Charity campaigns can sometimes be time sensitive, so it is imperative that once you a case study has agreed to share their story, you do everything in your power to keep them to deadline.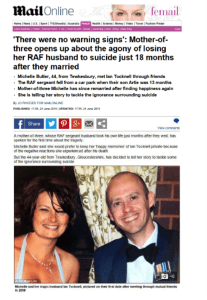 Tip 3: Share stories with trusted contacts
Case studies should be considered as an extension of your charity client(. As such, all activity carried out needs to be carefully coordinated,especially when putting them directly in touch with journalists.
We suggest placing particularly sensitive case study stories with only your most trusted contacts – journalists who you know are experienced in dealing with delicate subject matter and will handle all communication with care.
If possible, ask to see a list of questions or key touch points that the journalist is hoping to cover whilst speaking to your case study in advance, so that you can brief accordingly and make sure that they are prepared for whatever they are asked.
When dealing with sensitive issues you may be able to negotiate copy approval with your contact, or a read back. Case studies are keen to make sure that every single detail that is published is perfect, so enabling them to have a read through of the article before it is printed can offer great reassurance. It is important to note however, that not all journalists/publications will agree to copy approval so it is worth asking the question early on in your discussions. That wayyou are aware from the outset if it will be possible.
Client Case Study:
At PHA we have worked with a number of charities in which case studies have been a focal point of the campaigns, such as the Jeans for Genes Day fundraising campaign we ran for Genetic Disorders UK in 2014. The client objective was to raise awareness of Jeans for Genes Day and we did this by coordinating and securing media placement of their thirty Jeans for Genes case studies alongside celebrity ambassador interviews and a launch party.