Interview with Startups 100 winner Purplebricks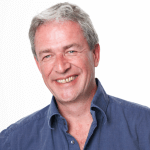 Winning a major award has become an increasingly important objective for many companies considering different means of enhancing their corporate reputation and credibility.
The PHA Group regularly helps clients to prepare successful award entries, which in turn breathe new life into the broader PR campaigns.
Recently we pitched client Purplebricks, the fastest growing estate agency in the UK, as an entrant to the Startups 100 2015 awards, which celebrates rapidly expanding companies set to achieve great things in the coming year.
Purplebricks came top of the pile and was duly crowned Startups 100 2015 winner, in recognition of the company's innovation, rapid growth and entrepreneurial flair.
We spoke to Purplebricks' Marketing Director James Kydd, who explained the story behind the accolade and also how Purplebricks has used a strategic PR campaign to establish its market leading position.
What is the secret to your success in Startups 100?
We set out to create something that was totally in the consumer's interest, which would inevitably act as a disruptive force in the estate agency market. This wasn't a desire to merely create something better, but to create something that was streets ahead of any other offering. Whilst it took a long time to plan, partly because of the fixation with quality execution, the speed of expansion, once we'd proved the model, enabled us to leave the competition in our wake. Hiring the right people was also critical. Ours is a hybrid model, so the quality of people employed was every bit as important as the quality of the software that we built from scratch
How has Purplebricks used PR to get ahead of competitors?
Our marketing strategy is very different to every other estate agents, who tend to still rely on the old methods of local press advertising and a mounting number of leaflets stuffed through doors. We have used TV and radio advertising extensively to create web traffic. PR has been important to build credibility and trust in a new company and a new way of doing things. Therefore, corporate PR has been as important as consumer PR. When people search Purplebricks on Google, they now see a large number of results which builds confidence in the company.
Did consumers understand the proposition straight away?
The speed of take up surprised even us. This was clearly partly due to pent-up demand for a new more efficient way to sell or let your property.
What have been the main challenges as a new business entering a competitive marketplace?
It is the 'fear of the new' – many people wanted to see if it actually worked before they committed to it. For that reason, Trustpilot reviews and PR coverage have been so important to us and accelerated the willingness of people to trust us. Existing estate agencies have used several tactics to put off consumers from using us but these have been largely unsuccessful. Growing quickly also creates challenges but our technology has remained rock solid and, as a management team, we have always tried to stay one step ahead and not get too carried away with our success.
What are your plans for this year?
We now have national UK coverage. We also have a huge amount of market share to go for and that's what we will be doing. There are no plans to take the foot off the gas…