September marks the start of the new academic year, with children across the country heading back to the classroom to continue their learning. Latest research from Optim Insights found that 68% of children aged 4-11 are using some type of EdTech product both in and outside the classroom. With recent advances in Virtual Reality (VR) and applications, EdTech has the power to enhance children's learning from a young age.
These are our top five EdTech companies that we think will create real impact on the classrooms of tomorrow;
Curiscope
A start-up focused on education in VR, Curiscope and its Virtual Tee are already causing a stir in the EdTech world. The specially designed t-shirt provides the blank canvas for the app to bring the human body to life in a unique way. This innovative way of exploring anatomy is the first of its kind in terms of smartphone VR; the unique application uses the smartphone's camera in conjunction with the augmented reality t-shirt to show learners the internal workings of the body. It is surely a sign of great things to come from Curiscope.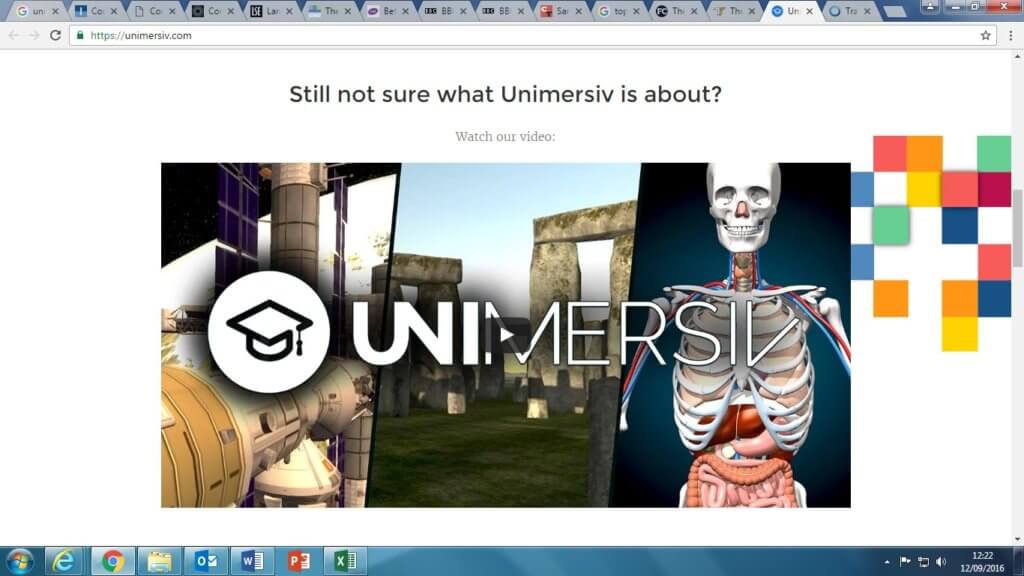 zSpace
zSpace is leading the way in social VR by utilising monitors which are similar to those used in 3D films at the cinema. Groups of students can wear the monitor glasses at the same time and watch as the content jumps off the screen. At the moment, zSpace has content for STEM education, medical training and general maths and science experiences. The program has been deployed in a number of middle schools in America but its content platform is set to grow exponentially in the next few months.
Azoomee
One of our own clients, Azoomee is an app which allows children to have access to the amazing resources of the internet in a secure place where they can watch, play, learn, make, do and share. The app is based on the belief that children should be able to access safe, age-appropriate content online, without the fear of finding something they shouldn't. Having already secured major partnerships with O2 and the NSPCC, they have just launched a crowdfunding campaign on Crowdcube to help with further expansion in Europe and beyond!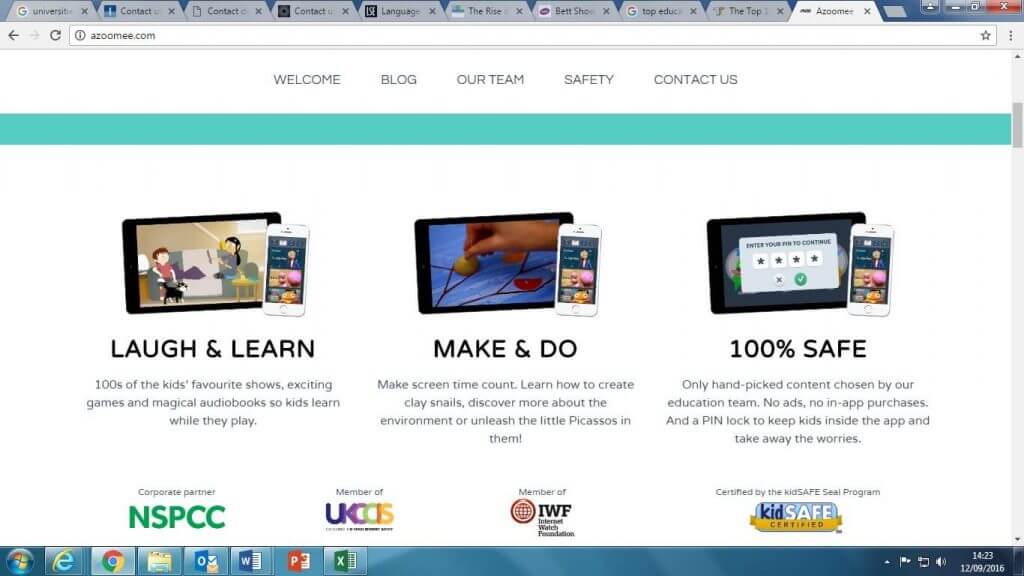 Scratch
Created by MIT, Scratch teaches children basic code, an essential skill for life in the 21st century, and allows them to create their own interactive short animations, games and stories. Through the platform, children learn important strategies for solving problems, communicating ideas and designing projects.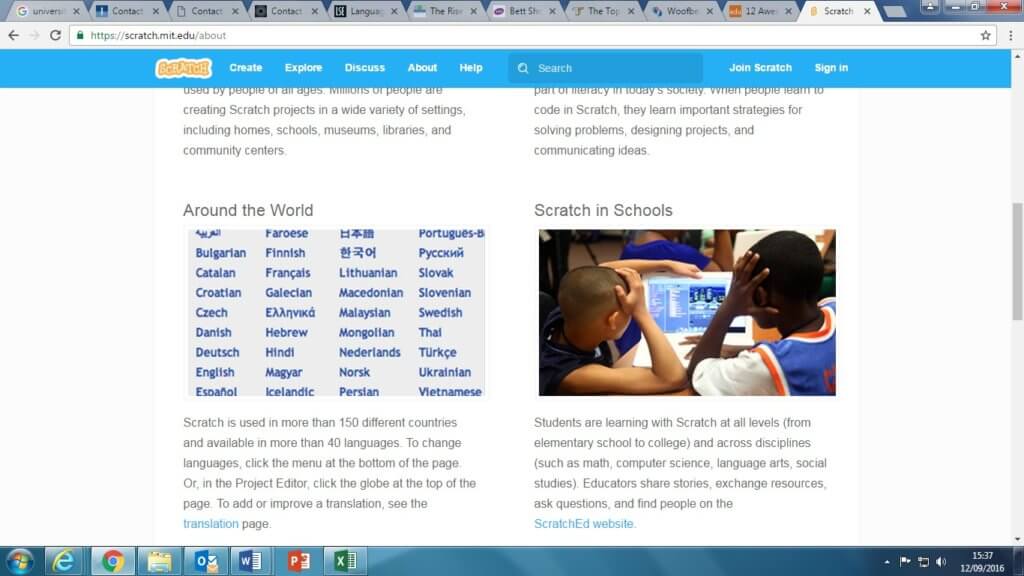 Unimersiv
Founded on the strong principle that VR can vastly improve the capacity of the human mind to remember things it has learned, Unimersiv releases educational content on a monthly basis on the Samsung's VR and Oculus Rift platforms. Currently there are three educational experiences available; Explore the International Space Station; Anatomy VR; and Learn about Stonehenge in VR. While greatly varied, the content shows the true scope of what can be learned by using VR in education.